Every Friday night we smooth our way into the weekend with music, the universal language. These selections demonstrate that despite what is being passed off as art today, there is plenty of really good music available. Come along and enjoy.

There are all kinds of songs about various occupations.

Doctors.

Bartenders.

Truckers.

Soldiers.

Clowns.

In 1894 Labor Day was declared a national holiday following calls for shorter workdays and better conditions from worker strikes and rallies in the decades after the Civil War.

Today Labor Day honors the contributions workers make to America's strength, prosperity, and well-being.

This week, a musical salute to Labor Day.

Let's begin with an occupation near and dear. My radio career began in May of 1978 at WUWM Milwaukee Public Radio and moved on to WTMJ and then as a fill-in host at NewsTalk 1130 WISN. Loved almost every minute of it.

A popular TV show about a radio station premiered on September 18, 1978, on CBS and aired for four seasons and 90 episodes, ending on April 21, 1982.

The theme song was recorded by the unforgettable Steve Carlisle. In spite of its peppiness the song is a bit sad.
The song only made it to #65 on The Billboard chart.

WKRP trivia: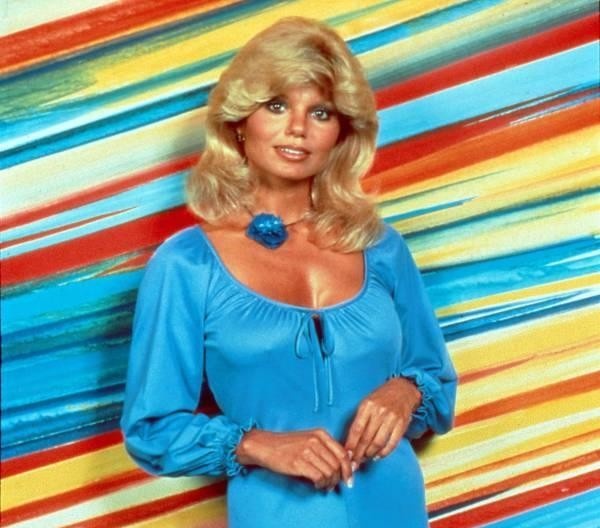 Loni Anderson was the 1st runner-up in the 1964 Miss Minnesota contest. My goodness. What did the winner look like?

Anderson was nominated for 2 Emmys. So was Howard Hesseman (Dr. Johnny Fever). But the only Emmy the series won was for Video Tape Editing.

One of the successful groups of the 1960's British Invasion was The Animals, a band that featured a bluesy sound.

Here they perform a number first done by Charles Mingus in 1955. You rarely hear the lyrics….
But you do get the words here from lead singer Eric Burdon.
The above clip took place on October 17, 1965. About a year and half later, March 1, 1967, The Animals caused a ruckus in Ottawa.

From Ultimate Classic Rock:

Burdon and his new lineup were set to appear at the Coliseum venue, and the audience was in the room when a dispute broke out between the band and promoter Peter Charrier. He wanted the British group to play two 40-minute sets, while the Animals preferred to deliver a single 50-minute show. Charrier was prepared to agree but wanted to change the band's fee for spending less time onstage. The band, which argued that the audience would get a fully satisfying performance no matter what, offered a deal, but Charrier refused. Burdon and company said they never received the full contracted advance for the show, left the venue and didn't return.
The 2,500-strong audience had been relatively calm, with shouts of "We want the Animals" being the only suggestion everyone was getting bored. But when the venue's house lights went up, tempers flared. "A mob finally stormed the stage, demolished it, smashed chairs and other furniture, kicked board out of the box seats, smash light fixtures, set a small fire in a washroom, pulled out telephones and ripped down flags," the Ottawa Citizen reported, adding that damage worth $3,500 had been done.
"I am a product," Burdon was quoted as saying. "I deliver my product and it's over. Therefore the agency requires I be paid before I deliver."

The aftermath was notable. Twelve fans were arrested, and five were found guilty of minor offenses. The magistrate was lenient on them, noting that "one can feel considerable sympathy for a group of young people who have paid a substantial amount of money in good faith." Unbidden, a large group of audience members marched through the streets of Ottawa to the central police office, where they presented an official apology to the chief for their behavior.
The Ottawa Journal ran an editorial entitled "Youth Running Wild." It wrote that the crowd had "every right to be angry," but was shocked by "the wanton destruction and contempt for authority." The newspaper placed the blame on the glorification of civil disobedience. "Teenagers have precedent aplenty for defying the police and taking matters into their own hands." It thought that "crooked thinking" needed "some straightening out," and that "discipline in home and school should be tightened up, police must be rapid and thorough…and courts should be clear that the price of lawlessness is intimidating."

Have you been paying attention to the news lately? Let's find out. Here's a fairly easy question.

What occupation has been receiving the most media coverage.

I think you've got this.

>
>
>
>
>
>
>
>
>
>
>
>
>
>
>
>
>
>
>
>
If you guessed FBI AGENT…ding ding ding!

And it's pretty serious stuff. From FOX News:


Following the resignation of top FBI agent Timothy Thibault last week after he was criticized for alleged bias in the handling of the investigation into Hunter Biden's laptop, some rank-and-file employees are calling for Director Christopher Wray to resign, according to a report.
Kurt Siuzdak, a lawyer who represents FBI whistleblowers, said agents tell him they've "lost confidence" in Wray.

But in a statement Brian O'Hare, president of the FBI Agents Association, said:
"Attempts to politicize FBI Agents' work and divide our team should be rejected. FBI Agents work hard every day to protect the public and our Constitution. With a clear eye on our mission, we remain confident in Director Wray, his leadership team, and our Agents."

And then there was a certain FBI raid of a certain home in Florida. What a mess. A far cry from the 1960's when agents were glorified.

Time for a twin spin. One of the greatest guitar riffs was recorded at the famous California night club, The Whiskey a Go Go. But first, Maestro, please…
BTW, the FBI claims on its website that it's a myth it spies on people…

"Absolutely not. We are governed by and carefully follow a well-defined set of laws, regulations, and guidelines—honed over a century of practical experience—that spell out how we can and should conduct our investigations. It's always been a delicate balance between harnessing the tools at our disposal to solve crimes and prevent attacks and upholding the civil liberties of all Americans. Over the course of a century, we've made some mistakes, but they've been few and far between compared to the vast amount of work we do every day. While some have long predicted that the FBI would turn into a big-brother-like secret police force, that scenario simply hasn't happened. After all, we live and work in our communities and cherish our country's rights and freedoms like everyone else!"

Call me quite skeptical.

Back to the music.

Pop music/culture writer and journalist Stuart Maconie called our next selection "the greatest pop song ever composed." From the BBC:

He (Jimmy Webb) wrote the song to order in 1968, after (Glen) Campbell had found success with another of his songs, By the Time I Get to Phoenix.
"They called me and said, 'Can you write us a song about a town'?
"And I said, 'I'm not sure I want to write a song about a town right now. I think I've overdone that'.
"He said, 'well, can you do something geographical?' and I spent the rest of the afternoon sweating over Wichita Lineman."

He had called up the image of a lineman from a childhood journey across the panhandle of Oklahoma.

"There's a place where the terrain absolutely flattens out. It's almost like you could take a [spirit] level out of your tool kit and put in on the highway, and that bubble would just sit right there on dead center. It goes on that way for about 50 miles.

"In the heat of summer, with the heat rising off the road, the telephone poles gradually materialize out of this far, distant perspective and rush towards you.
"And then, as it happened, I suddenly looked up at one of these telephone poles and there was a man on top, talking on a telephone.
"He was gone very quickly, and I had another 25 miles of solitude to meditate on this apparition. It was a splendidly vivid, cinematic image that I lifted out of my deep memory while I was writing this song.

"I thought, I wonder if I can write something about that? A blue collar, everyman guy we all see everywhere – working on the railroad or working on the telephone wires or digging holes in the street.

"I just tried to take an ordinary guy and open him up and say, 'Look there's this great soul, and there's this great aching, and this great loneliness inside this person and we're all like that. We all have this capacity for these huge feelings'."
What Webb didn't know was that (producer Al) DeLory's uncle had been a lineman in Kern County, California.

"As soon as I heard that opening line," he later recalled, "I could visualize my uncle up a pole in the middle of nowhere. I loved the song right away."

"He wrote it for me in no time," Campbell agreed. "Jimmy Webb is just that kind of a writer. He's such a gifted man."
"We knew that this tune was special," said bassist Carol Kaye – who added the descending six-note intro.
"When he started singing, the hair stood up on my arms and I went, 'Woah, this is deep'."

DeLory wrote an evocative orchestral arrangement in which the strings mimicked the sighing of the telephone wires.
More from the BBC:

David Crary, a real-life lineman who repairs high voltage power lines across America, says he wouldn't change the words for the world.
"I think Jimmy Webb hit the nail on the head," he told the BBC. "It describes a lot of linemen, what they go through on the road, away from their family.

"When I hear that song, or when I'm singing it, it brings lots of memories back of storms that I've been on, whether they're ice storms, hurricanes [or] tornadoes.

"The most important part is getting back to your family in one piece."

That's it for this week.

Goodnight.

Sleep well.|

Have a great Labor Day weekend!