Every Friday night we smooth our way into the weekend with music, the universal language. These selections demonstrate that despite what is being passed off as art today, there is plenty of really good music available. Come along and enjoy.
Normally there's a single theme built around this weekly mega-music feature. But this week I had three to choose from. So I went with all of them. Let's get started!

You can almost hear the trumpets blaring.
Grantland Rice wrote about the Derby 86 years ago: "Those two minutes and a second or so of derby running carry more emotional thrills, per second, than anything sport can show."
The Kentucky Derby (when it's pandemic-free) typically draws a crowd of 155,000 people. It is the longest continually held sporting event in America, and it is one of the most prestigious horse races in the world.
The Derby is a top rank, Grade I stakes race for 3 year old Thoroughbred horses. Colts and geldings in the race carry 126 pounds, and fillies in the race carry 121 pounds.
20 horses compete, but they must enter into a series of 35 races taking place at tracks across the country and the world. Points are awarded to the top 4 horses that finish in each of those 35 races, and the 20 horses with the most points earn a spot in the starting gate in the Kentucky Derby race. The Kentucky Derby winning purse is $2 million.
About 120,000 Mint Juleps are served over the two-day period of Kentucky Oaks and Kentucky Derby weekend at Churchill Downs Racetrack. That requires more than 10,000 bottles of Old Forester Mint Julep Ready-to-Serve Cocktail, 1,000 pounds of freshly harvested mint and 60,000 pounds of ice.
Our first performer could play piano, organ, sax, clarinet and trumpet. His musical interests ranged from gospel to country to blues. He was a pioneer of soul music.
Wanna make one of those gems?
In the late 1960's Cliff Nobles had a big hit that just about every high school and college band has played at one time or another: "The Horse." It went all the way to #2 in 1968.

Not long after that single's success the group released "Horse Fever." But not even American Bandstand could help as the instrumental bombed, peaking at #68.
The Fischer Family at Churchill Downs in November of 2018.

Pat Forde wrote on ESPN.com in 2006:
"It's a very competitive, dangerous sport — and you can't eat," said mega-trainer Bob Baffert, a former rider in his youth. "You don't see many 40-year-old bull fighters; this is the same thing. You can't live a normal life."
Normal is a long way from the day-to-day existence of a jockey. Here's the basic job description:
Hold a thin strip of leather in your hands and balance your feet on a pair of inch-wide steel bars. Use your knees to hug the sides of an animal 10 times your weight, while hurtling along in tight quarters at 35 mph. If you fall off or your horse goes down, something will break. Hopefully not your neck, spine or skull.
"You can go out and ride a race and not come back, or get paralyzed," said retired jockey Patti Cooksey, the second-winningest female rider in history behind Julie Krone. "That's just a fact."

OK. That's Saturday.

Let's move to Tuesday.
May 4, or Star Wars Day has become a global phenomenon. "May the Fourth be with you" was first used in an article published in The London Evening News back in 1979 on May 4 when Margaret Thatcher first took office as the Prime Minister of the United Kingdom. Her political party ran ad that read, "May the Fourth Be with You, Maggie. Congratulations."
In the first Star Wars film chronologically, Padmé Amidala was a courageous, hopeful leader, serving as Queen and then Senator of Naboo — and was also handy with a blaster. Queen Amidala's loyal protector during the Trade Federation invasion crisis was Captain Panaka who possessed attention to detail and was dedicated to the safety of the Queen.
Collider.com ranked every Stars Wars film, from worst to first.

"George Lucas' minor miracle ( A New Hope ) remains the best film in the franchise. One of Lucas' most brilliant touches was to essentially tell this story through the eyes of two slaves, R2-D2 and C-3PO. The main point of view of A New Hope isn't Luke or Han Solo—it's these two droids who find themselves smack dab in the center of a growing rebellion against an oppressive government. They are, by design, impartial players, but as the droids come to be embedded with the reluctant journey of Luke Skywalker, so does the audience. Moreover, in Carrie Fisher's Princess Leia, Lucas gives us a female heroine who can hold her own and, in many cases, saves the necks of her male companions."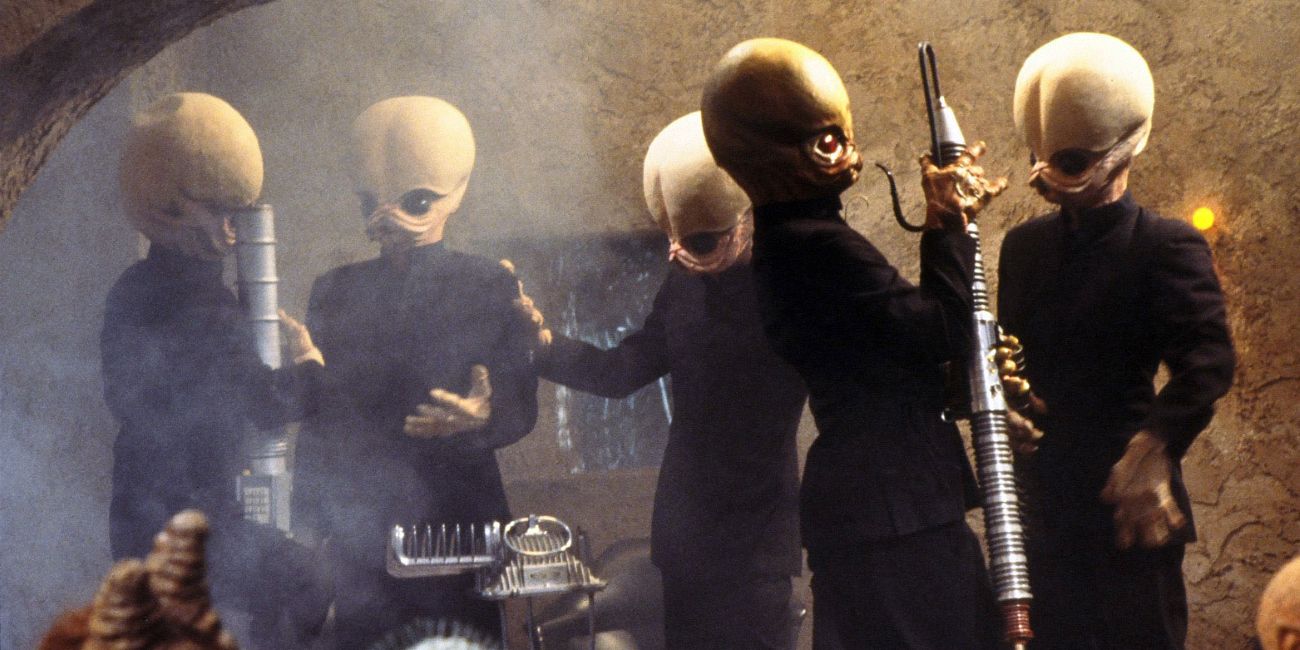 Star Wars fans created Star Wars Day. And May 5 has now come to be known as "Revenge of the Fifth" which is a play on Star Wars: Episode III – Revenge of the Sith. May 5 celebrates that Dark Side or the Sith lords in the Star Wars Universe.

Part 3 of this week's trilogy isn't "Revenge of the Fifth." But it does fall on Wednesday, May 5th, Cinco de Mayo, a holiday that celebrates the date of the Mexican army's May 5, 1862 victory over France at the Battle of Puebla during the Franco-Mexican War.
Mariachi Divas was founded in 1999 by musical director and trumpet player Cindy Shea. Known for its innovative and eclectic array of music ranging from mariachi classics to jazz and pop, Mariachi Divas is the official premier all-female mariachi of the Disneyland Resort. They've won two Grammy Awards, including this album.
That's it for this week.

Goodnight.

Sleep well.

Rest up. You've got a busy week headed your way.

We close with a song about…
Yes. A swimsuit.

In 1964 Ruben Fuentes composed a Latin classic, "La Bikina."

Sources say the song was written after a stroll along the beach where his son told him that the women wearing bikinis should be called "bikinas". So the song title is a made up word.
Lonely walks "the bikina"
and the people start to murmur
they say that she has a sorrow
they say that she has a sorrow that makes her cry

Haughty, beautiful and proud
she doesn't let anyone console her
she walks by, showing off, her royal majesty
she passes by, walking, and looks at us without ever seeing us

"The bikina" has sorrow and pain
"the bikina" doesn't know what love is
Luis Miguel is considered a Mexican superstar.