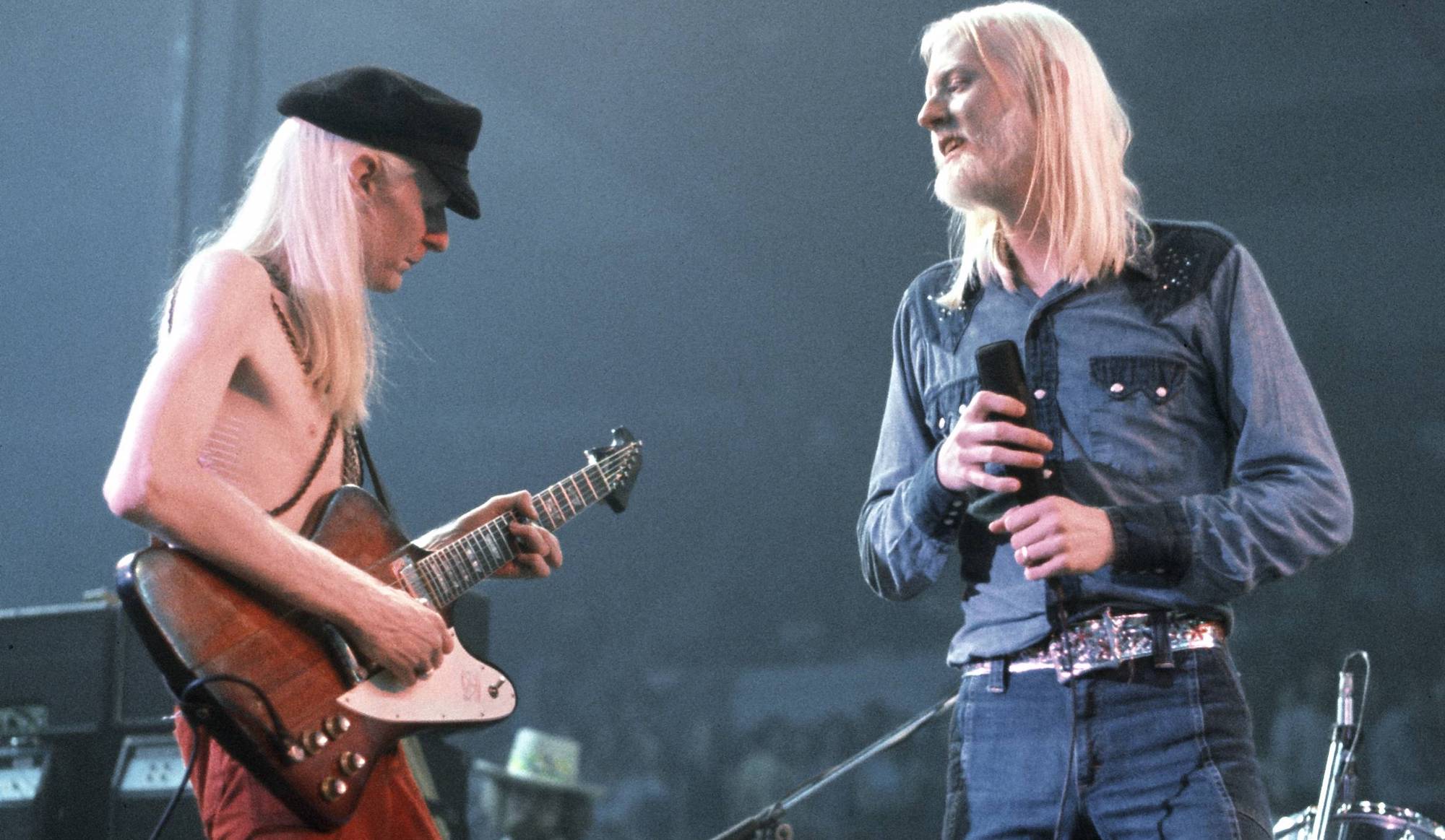 Johnny Winter was a leading American blues performer. As a child he played the clarinet, but switched to guitar. Good move.
When Winter broke into the national spotlight in 1968 he was a commanding figure onstage. He was tall with pale blond hair and light eyes, features from albinism.
In 1969 Winter played the famous Woodstock festival and released his debut album on Columbia records.
His younger brother was also an albino.
"People have always stared at me," said Edgar Winter in a 1974 interview. "They still do, but now they have a better reason."
Edgar Winter is legally blind, more than 85% due to his albinism. As a youngster he couldn't play sports or sight-read music.
"I didn't have many friends. You know the way kids naturally are if you're fat, crippled or in any way defective. They tend to leave you out. So music became my identity and replaced the normal activities that otherwise would have filled my life."
Winter's blindness allowed him to develop an ear where he could listen just one time to almost any tune and then play it. He's a talented keyboardist, saxophone player, drummer, and singer.
"Being albino always gave me a very real sense of individuality" he said in 1974. "Today, in music, a lot of people will do anything to themselves just to set them apart. I guess I've had a natural edge on them."
Edgar Winter has released the first song, a cover of Chuck Berry's "Johnny B. Goode," from his tribute album to late brother Johnny.
Along with Winter, the song features The Eagles' Joe Walsh.

Winter said, "To this day, when I think of rock 'n' roll, I think of Chuck Berry and 'Johnny B. Goode'. It's not only Johnny's story but also every kid's story who ever picked up a guitar, coming from humble beginnings with the idea of making it big someday. So, of course, it has to be on this album. Joe and I go way back to the '70s, playing shows together when he was in the James Gang. I got him to sing the second verse and do the harmonies on the 'Go, Johnny, Go' choruses, and just like that, my dream came true."
Reminiscing about the first time he paired up with his brother at a local concert, Winter said, "We had our very first band called Johnny and the Jammers, and the best song we knew was 'Johnny B. Goode.' So, we entered, we went on, we played it, we won and went on to make our first record – a song Johnny wrote called 'School Day Blues.' And as they say, the rest is history."