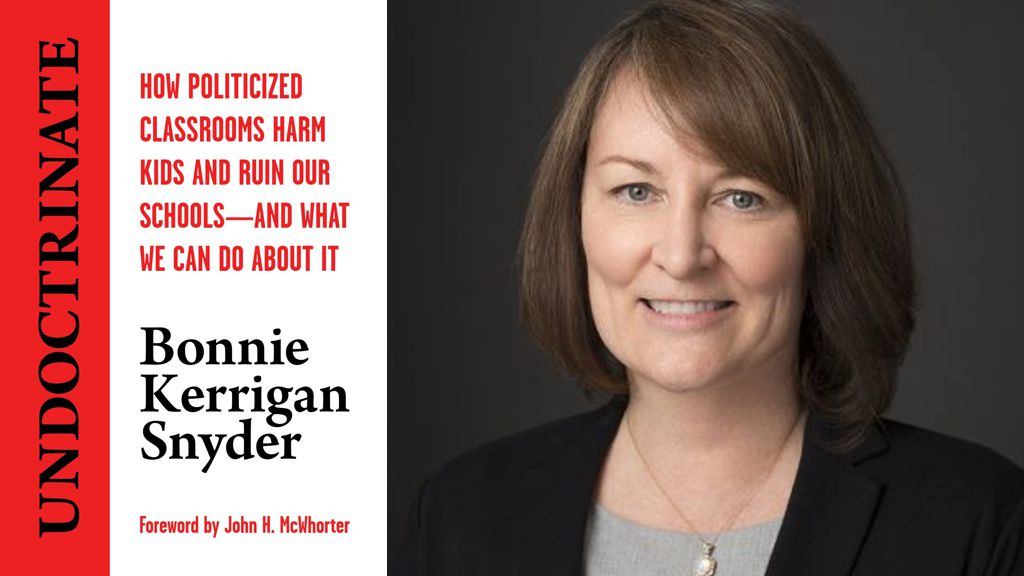 Bonnie Snyder has written a new book, Undoctrinate: How Politicized Classrooms Harm Kids and Ruin Our Schools―and What We Can Do About It.

Here's an excerpt from an excerpt of the book:
For years, schools have had "anti-bullying campaigns" to stop kids from picking on each other. But what if the bullying is coming from the teacher and school administrators?

Our nation has a problem. Recently, in both urban and rural communities, young children are being indoctrinated, bullied, and harassed by their fellow students and teachers for not falling into line on various topics.
Many of you don't want to think about this, and I understand. You'd rather send your kids to school and trust implicitly in the system, as your own parents probably did. After all, it worked out okay for you. However, this fight will come to you, whether or not you want it. It doesn't matter if you live in a city or the rural South.

Read the entire column here.