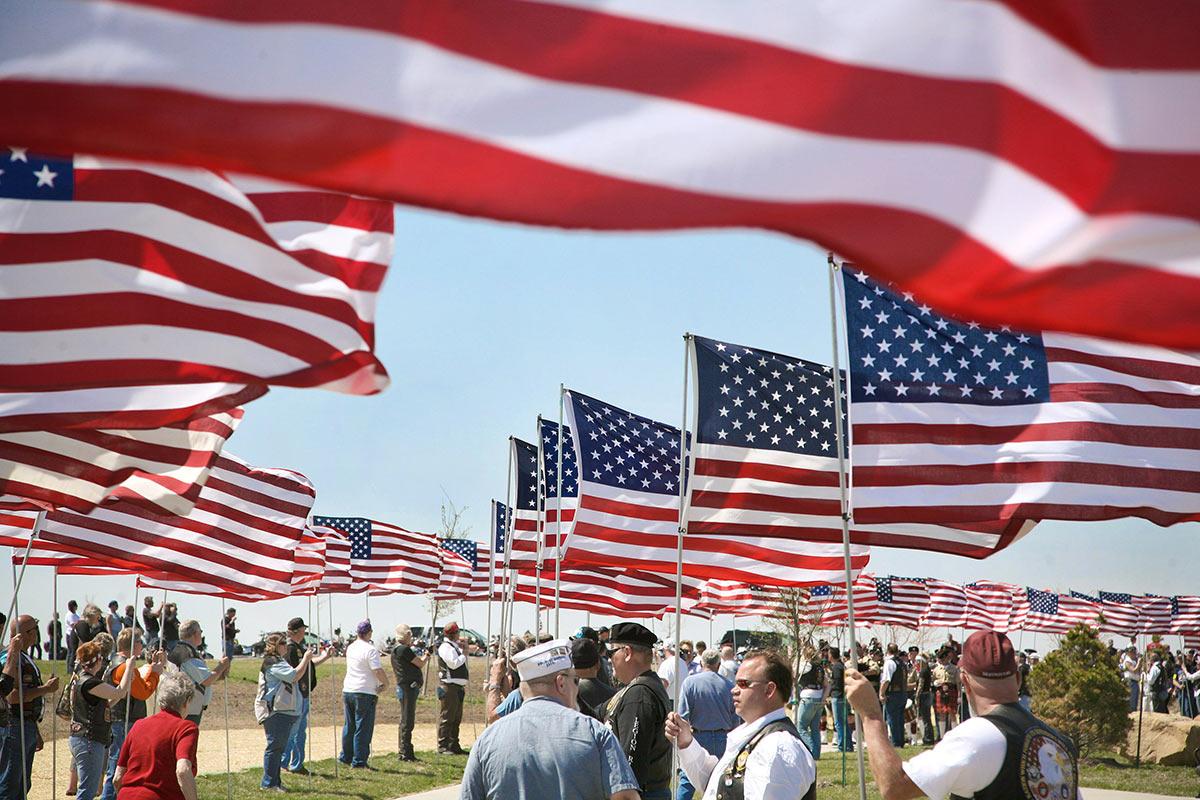 In 1885, BJ Cigrand, a schoolteacher arranged for the pupils in the Fredonia, Wisconsin Public School, District 6, to observe June 14 (the 108th anniversary of the official adoption of The Stars and Stripes) as 'Flag Birthday'. In numerous magazines and newspaper articles and public addresses over the following years, Cigrand continued to enthusiastically advocate the observance of June 14 as 'Flag Birthday', or 'Flag Day'.
Three decades of state and local celebrations followed. Flag Day – the anniversary of the Flag Resolution of 1777 – was officially established by the Proclamation of President Woodrow Wilson on May 30th, 1916. While Flag Day was celebrated in various communities for years after Wilson's proclamation, it was not until August 3rd, 1949, that President Truman signed an Act of Congress designating June 14th of each year as National Flag Day.
 
An illustration of the Grand Union Flag of 1776. This was the first flag used by the American colonies to symbolize their unity during the War of Independence.
The U.S. flag is raised over the Marine Corps Memorial in Arlington, Va., to honor veterans of the Battle of Iwo Jima.


Four-year-old Myles Brasted places a flag in the ground in commemoration of US President Ronald Reagan on the one-year anniversary of his death at the Ronald Reagan Presidential Library and Museum on June 5, 2005 in Simi Valley, California. The museum houses more than 55 million pages of Reagan's gubernatorial, presidential, and personal papers and more than 100,000 gifts and artifacts chronicling the lives of Ronald and First Lady Nancy Reagan. The site is the final resting place for Nancy along side her husband.
Former President George W. Bush and his wife, Laura Bush, cheer on the U.S. swim team at the Beijing 2008 Olympic Games.
Uncle Sam stands over an American flag cake at the U.S. Embassy dining hall in Baghdad, Iraq.
Sixty thousand American flags are placed in the ground as part of a Flag Day Memorial in Fairless Hills, Pa.

The American flags represented thousands of Louisiana soldiers who had given their lives for our magnificent country. My 2 ½ year old grandson was in awe of so many flags. He reached to straighten a leaning flag. That was the moment I captured and could internalize those Louisiana soldiers gave their lives so that my little grandson could walk freely as an American citizen. —Charlanne Cress, Zachary, LA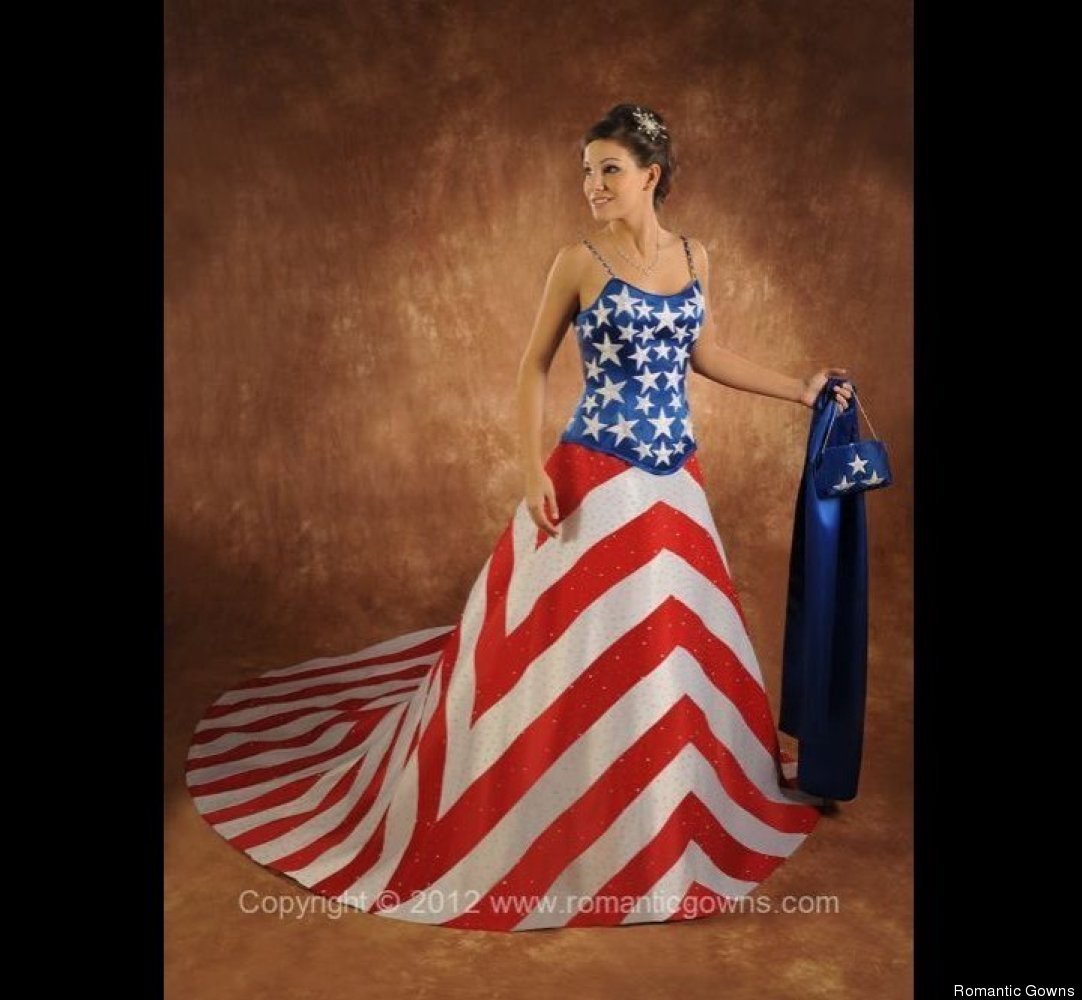 Patriotic wedding
Raquel Welch in 1970's Myra Breckinridge
Jessica Simpson on the cover of GQ in 2005
Very related reading: