THERE ARE THOUSANDS AND THOUSANDS OF FOOD BLOGS, BUT ONLY ONE CULINARY NO-NO!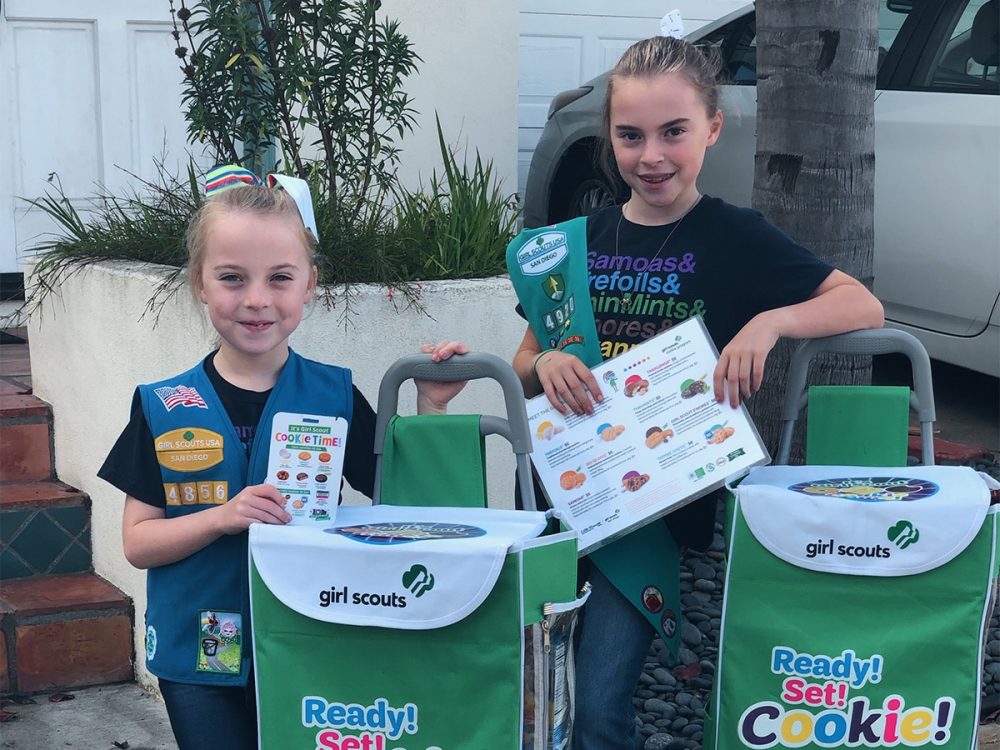 Herman: ETHEL!!! YOU GET IN HERE RIGHT NOW!!!

Ethel: Herman, what's the matter? Are you alright?

Herman: NO I'M NOT ALRIGHT!!!

Ethel: Oh my. You're on the computer again. Are you reading about Biden again?

Herman: NO I'M NOT READING ABOUT BIDEN AGAIN!!!

Ethel: Oh oh. It must be about….

Herman: YEH, THAT NO GOOD FLETCHER GUY!!!

Ethel: You mean Fischer.

Herman: WHATEVER!!!

Ethel: Herman you always click to see what he's up to and then criticize him before you read what he all has to say. Youreally need to read in it entirety.

Herman: I'LL READ THEWAY I WANT TO, THANK YOU VERY MUCH. NOW WHERE'S MY BEER!!!

Ethel: Herman, what are you upset about this time? What's going on???

Herman:
Herman: HE'S GONNA RIP THE GIRL SCOUTS!!!

Ethel: Oh Herman, he would never do that. I think his daughter was…

Herman: I DON'T WANT TO HEAR IT ETHEL. YOU KNOW HOW NEGATIVE THAT GOOFBALL IS. DRIVES ME CRAZY!!!

Ethel: Well why don't you read on and see what he's talking about this week.
Hello again This Just In…lovers.

So much goodness this time of year, including Girl Scout cookies. This past week I made my annual personal delivery of Shortbreads and Thin Mints to a friend on the east side of Milwaukee. Kyla isn't selling but knows kids who do, so we help out when we can.

One year I told my friend about a price increase and asked if he was still interested. Of course, he responded because it's for the Girl Scouts.

Gotta love the scouts. Who in their right mind would ever want to scam them? You'd be surprised.

Have you heard about the scouts' new cookie?
Raspberry Rally is a the thin, crispy cookie infused with raspberry flavor and dipped in a chocolate coating. Raspberry Rally cookies could only be purchased online and shipped directly to your home.

The Scouts said, "They're sure to become a new favorite." And how. After they became available last August they sold out in a few hours.

That's a good thing, right? Yes and no. According to TODAY.com:
The cookie has now made its way over to eBay, selling well over the Girl Scouts' price of $5 or $6 a box. A quick search on the e-commerce company's website shows resell prices ranging from $15 to $180 for 10 packages — black market-like prices.

As for eBay:

"We strongly support the entrepreneurial spirit of hardworking local Girl Scout troops and encourage cookie-seekers to also support their local Girl Scouts," eBay said in a statement to CNN. "However the sale of Girl Scout cookies does not violate eBay policies."

So the listings on eBay are staying.

Not the best PR move by eBay.

"When cookies are purchased through a third-party seller, Girl Scout troops are deprived of proceeds that fund critical programming throughout the year," Girl Scouts told CNN.

Read more on TODAY.

CULINARY NO-NO BONUSES
School cooks, parents, kids push back on USDA effort to make lunches healthier

What's on your plate? 60% of foods in America contain unhealthy additives

Disneyland banned her