THERE ARE THOUSANDS AND THOUSANDS OF FOOD BLOGS, BUT ONLY ONE CULINARY NO-NO!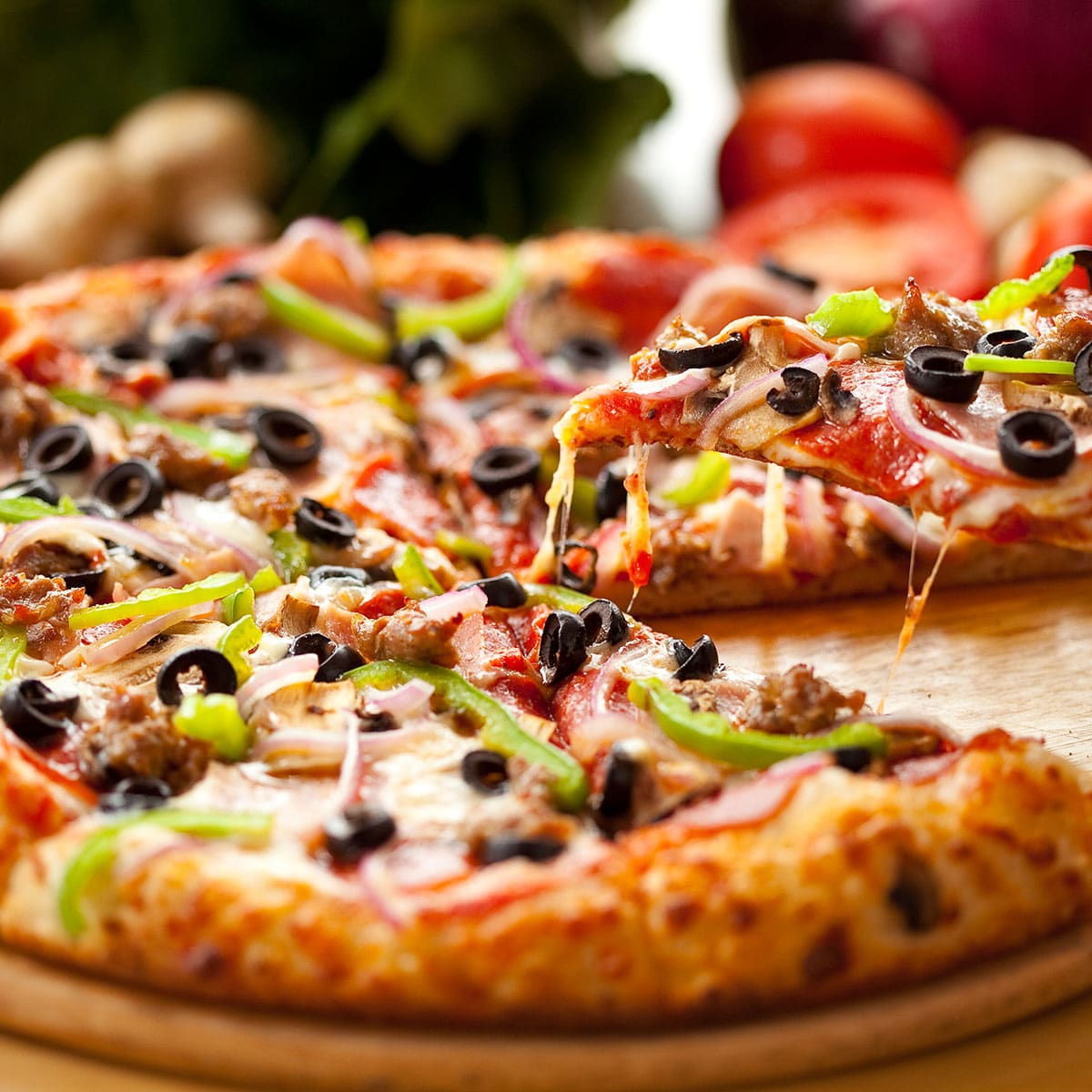 Haven't written about pizza in a while. Usually it's a popular topic on Culinary no-no with a healthy difference of opinion because if you ask 100 consumers you'll get 648 viewpoints on what's the best.

Recently Pizza Today released its latest State of the Pizzeria Industry report. Data was compiled after the publication surveyed 750 pizzeria owners from all 50 states and examined national reports and key industry indicators.

Here's a sampling of what they found. Whether a finding is a no-no depends on how you look at it.
The workforce
It's the same old song. Employers need bodies.
From the report:
When asked their top three priorities for 2023, 65 percent of respondents answered, "maintain current business." 65 percent also answered "grow sales." 38.7 percent included "add employees." Aside from sales, the employee issue was the most top of mind.
37.9% have 10 or fewer employees. 22% have 11-12.
29.6% have an average labor cost in the
23-28% range. Another 26.1% carry a labor cost between 29-35%.
When asked if they had to adjust their operating hours due to a shortage of workers, 49% answered "yes."
In an effort to keep help, 83.2% of pizzeria operators have increased wages. 24.8% upped pay by 4-6% to help offset inflation. Meanwhile, a nearly identical number (24.6%) said they raised salaries by 7-11%.
Menu trends
From the report:
New York-style pizza reigns supreme as the most popular pizza on pizzeria menus across the nation. New York-style pizza has long been the most popular pizza in America. A surprise in the Top 5 pizzas offered in American pizzerias is the Chicago thin. Also called tavern-style pizza, these pies typically feature a crispy crust. They're also quite often cut into squares.
We asked operators which style they intend to bring on the menu. Detroit is the top style. The square style features a medium-thick crust that's light and airy on the inside, yet crispy on the outside.
The Top Five Pizza Toppings list has remained the same for the past several years. But this year, a new ingredient has entered the Top 5 — Bacon. The "everything is better with bacon" mantra has made its way to pizza.
Yes, pineapple has found its way onto our Top 20 Pizza Toppings list. The controversial topping has won over consumers to become a permanent fixture on pizzeria offerings.
While not yet on the Top 20, plant-based meats and cheeses are one of the biggest hot trends in pizza toppings. Plant-based ingredients are becoming mainstream on pizza menus. Many other operators are researching and adding plant-based options to their topping offerings.
Consumer Insights
From the report:

Our pizzeria industry survey is the most expansive and detailed research we've ever conducted. More than 750 respondents answereda series of questions designed to yield the most reliable data that paints the most accurate picture of exactly where the industry stands today and where it may be headed.
We turned to our friends from Technomic, Inc. (to poll consumers).
Consumers prefer the build your own pizza option 36% of the time.
33% prefer heavy cheese coverage.
The five most preferred cheeses are, in order: mozzarella, Parmesan, provolone, cheddar, Monterrey Jack.
Only 28% of consumers say they are likely to order dessert pizzas.
Even fewer, 24%, are likely to order breakfast pizzas.
42% find an online ordering system where they can track their pizza order to be appealing.
38% want curbside pickup availability.
23% of American consumers would like to order pizza from their smart TV. That's a 20% increase from 2020.
Only 19% want to order pizza via QR codes.
21% are willing to pay more for pizza in eco-friendly sustainable packaging. That's up 18% from 2020.
47% would like more restaurants to offer natural ingredients.
31% would like to see organic ingredients.
22% said they'd like restaurants to offer plant-based items.
Only 23% said they would eat more pizza if healthier options were available.
Meanwhile, 22% said they consider nutritional content when ordering pizza.
45% said the pizzeria they frequent most gets their business because it has the best overall taste.
39% of consumers are ordering takeout or delivery more often than they were pre-pandemic.
CULINARY NO-NO BONUSES

Nope. Not at these prices
People aren't buying the phony baloney any more

We're using big spoons wrong