THIS IS AN OCCASIONAL BLOG FEATURING GOOD, OFTEN UNDER-REPORTED NEWS STORIES ABOUT LAW ENFORCEMENT.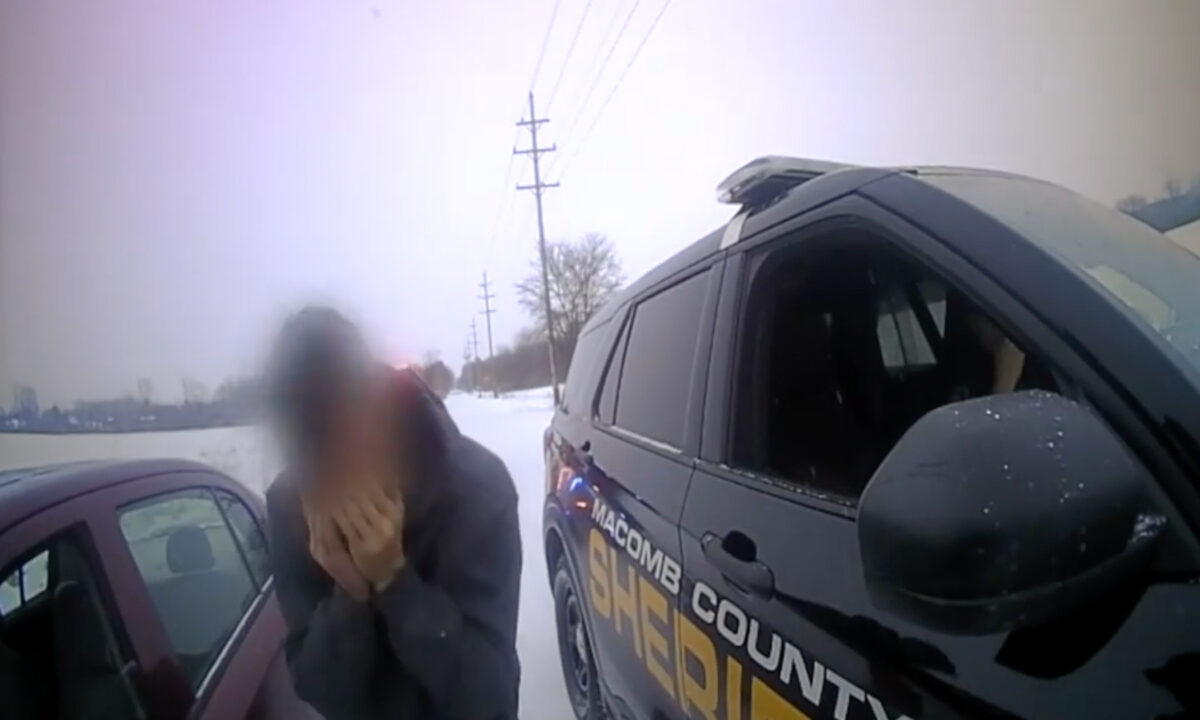 (Courtesy of Macomb County Sheriff's Office)
'I Could Use a Hug': Officer Responds to a Driver in Distress by Lending His Shoulder to Cry On
BY LOUISE CHAMBERS , The Epoch Times, FEBRUARY 21, 2023 
Pulling over to investigate a driver who had stopped on the road in the snow, a Michigan police officer asked if the man needed help and received a reply: "I could use a hug." What followed was an exchange of pure human kindness.
Deputy Jake Thorne of Macomb County Sheriff's Office (MCSO) was called to a stationary vehicle by the side of the road in early February after a passerby called in a request, concerned that the driver might have passed out. Thorne arrived moments before a second officer, Deputy Fred Parisek, to find "Joe,"—whose name has been changed to protect his privacy—sitting alone in his car.
"Joe explained to Deputy Thorne that he was headed to work and had to pull over, because he was feeling down and just needed a break," MCSO wrote in a Facebook post. "He didn't want to hurt himself. He was upset and had multiple stressful issues making him feel overwhelmed."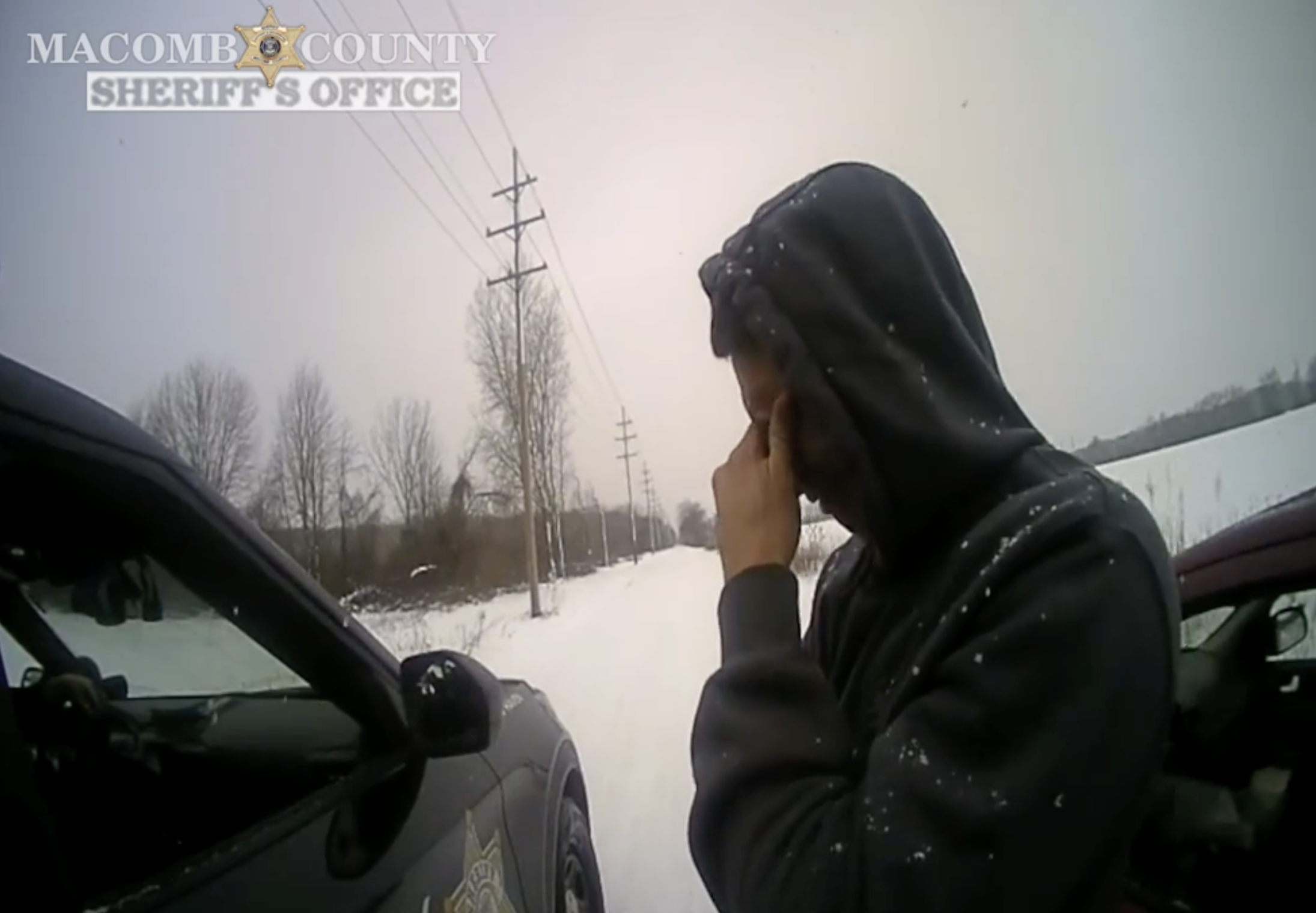 When Thorne asked Joe what he could do to help, the distressed driver said that he could use a hug. Moved by the simple request, Thorne was "more than happy" to help a fellow human by offering a strong hug and a friendly shoulder upon which Joe could release some tears.
Thorne and Parisek, both military veterans, spent 20 minutes with Joe listening to him talk about his troubles, sharing advice and resources, and even laughing together before they departed. The exchange was recorded on one of the officer's lapel cameras and shared with the public on Facebook.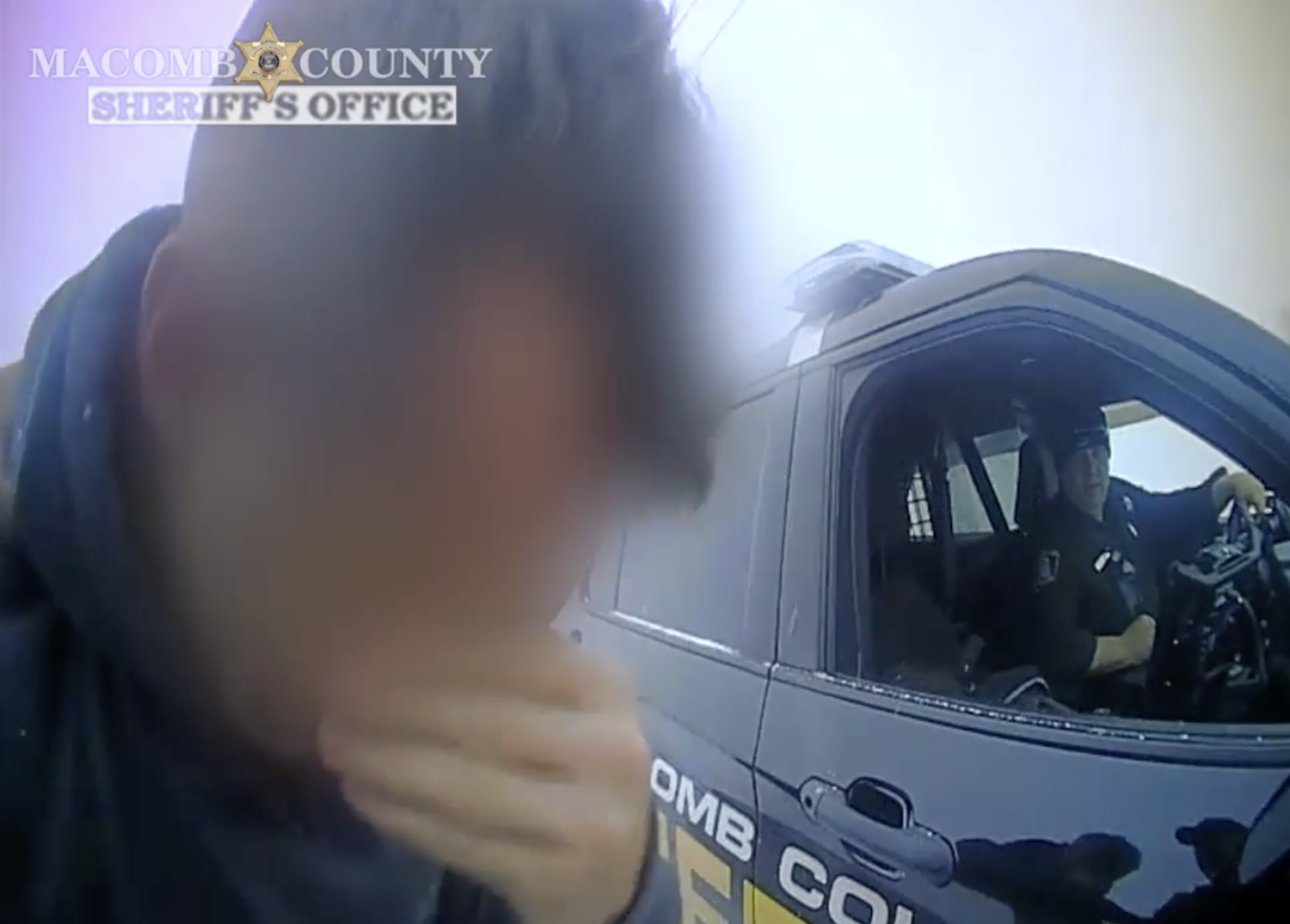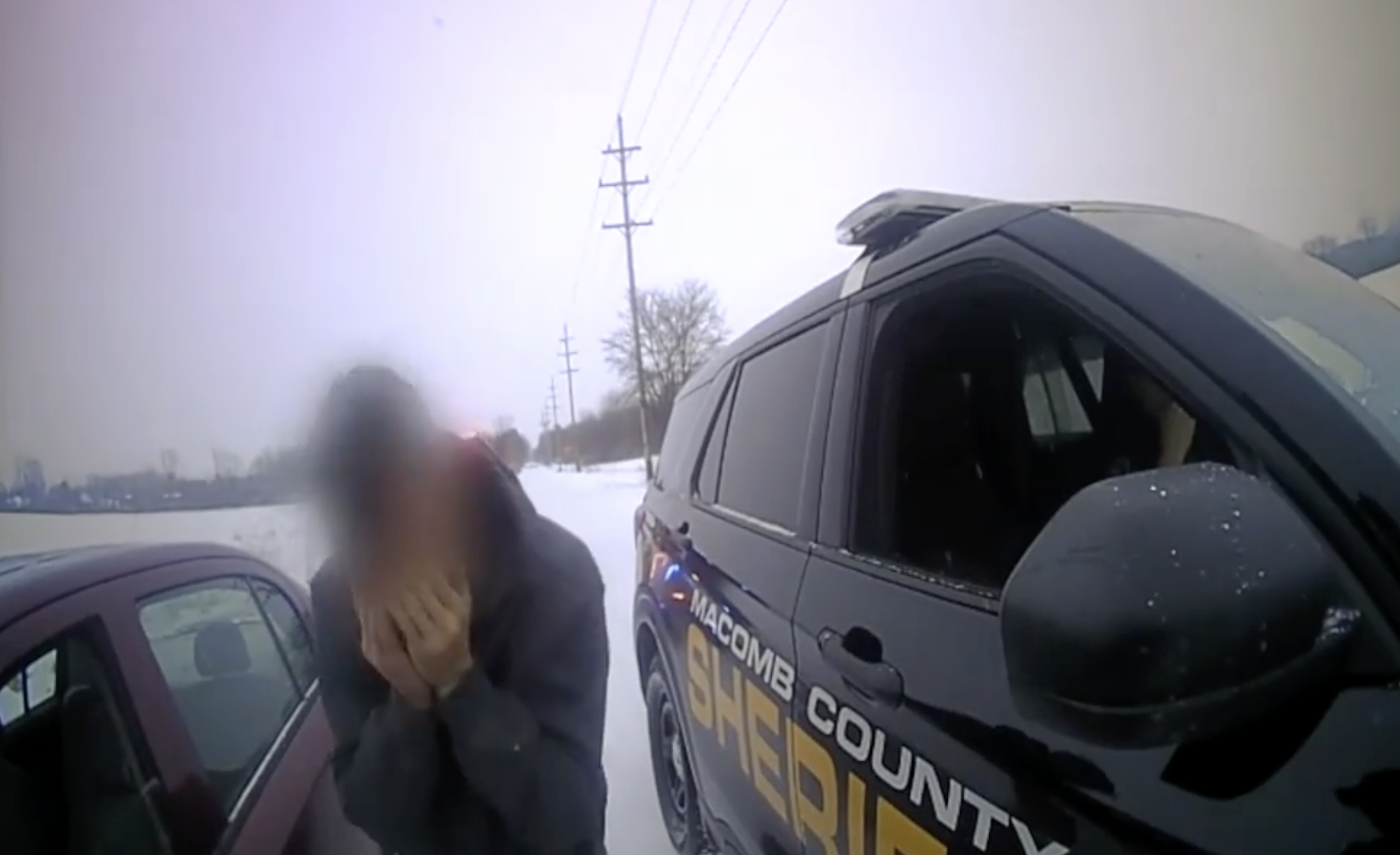 Needless to say, the conversation tugged at netizens' heartstrings.
Comments from grateful netizens included, "I cried with gratitude that these two vets and civil servants treated this hurting man with such compassion," and, "I have a son about the same age that struggles with depression. This makes my heart so happy to see."
Before driving away, Thorne gave out his personal contact information and an additional hug to Joe, who shared by the end of the conversation that he appreciated the help and felt a lot better. Thorne told WWJ-TV that he spoke to Joe again a few days later and he was "doing much better."
MCSO wrote: "Please remember that we are all human. We all have good days, bad days, and days that we feel we might not make it through. But you can. Never be afraid to reach out."