THERE ARE THOUSANDS AND THOUSANDS OF FOOD BLOGS, BUT ONLY ONE CULINARY NO-NO!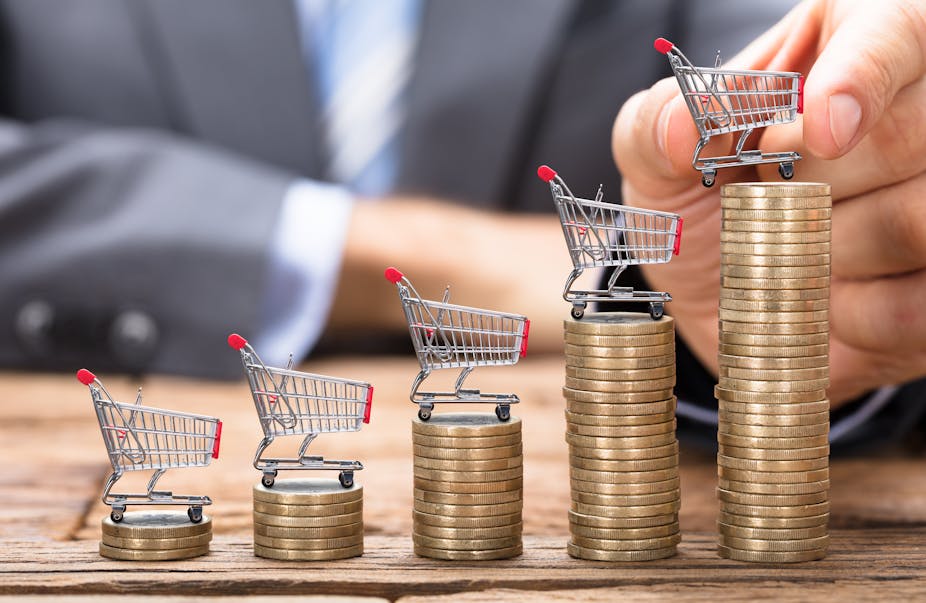 NEWS FLASH: The Personal Consumption Expenditure (PCE) price index has increased 4.3 percent from one year ago. President Biden has a full blown raging inflation crisis on his hands. "When will this administration wake up and realize how hard they are making it for everyday Americans to make ends meet? Families are struggling to put food on the table, put gas in their cars and buy everyday goods each week. As inflation continues to increase and incomes stay the same, it is our poorest families, like mine growing up, that are hurt the most and unable to keep up," said US Senator Rick Scott (R-FL).

Let's boil this down with a closer look at the impact.

Bacon

Eggs

Beef

Gas
Whether at supermarkets, corner stores, or open-air markets, prices for food have been surging in much of the world, forcing families to make tough decisions about their diets. Meat is often the first to go, ceding space to less expensive proteins such as dairy, eggs, or beans. In some households, a glass of milk has become a luxury reserved only for children; fresh fruit, once deemed a necessity, is now a treat.

Even before the pandemic, about 35 million Americans were considered food insecure, defined as lacking consistent access to enough food for all members of a household, according to the nonprofit Feeding America. Last year, amid the huge spike in joblessness brought about by the Covid‑19 recession, the number jumped to 45 million, or more than 13% of the population.
—Bloomberg.com, August 2021
And check this out from Nate Jackson, writing in The Patriot Post:
"If you take out" beef, pork, poultry, explained Brian Deese of Joe Biden's National Economic Council, "price increases … are more in line with historical norms." That's right. He said that other than the staples of most Americans' diet, everything is fine and inflation is no big deal.
It reminds us of former Washington, DC, Mayor Marion Barry's hilariously obtuse 1989 claim that, "except for the killings, Washington has one of the lowest crime rates in the country."
The Biden administration's attempt to downplay rampant inflation is laughable and infuriating all at once. According to Biden's Labor Department, inflation finally eased a bit in August to an annual rate of 5.3%, but, applying a bit of Deese's logic, that easing may be primarily because of rapidly declining used car prices, hotel rates, and airline fares.
It's also because "core inflation," which excludes food and energy, is up only 4%. Don't you feel better?
"Pardon families if they doubt this because they don't have the luxury of living on core items," write the editors of The Wall Street Journal. "Prices for food consumed at home rose 3% over the past year, and prices for proteins such as meat, fish and eggs have increased 8%. Gas and electricity price rises accelerated from July to August, and the government's index for all energy items has increased 25% over the past year. Producer prices, which work their way into consumer prices, were up 8.3% in August from a year earlier."
School supplies and clothing are up anywhere from 3% to 10%. Fast food prices are up nearly 10% since May.
But go ahead, take the Labor Department's number. What kind of country do we live in that slowing down to 5.3% inflation is good news?
Joe Biden's country.
The reality is that inflation has become one of the biggest problems of 2021, and it's driven by the effects of Democrat policies. First, lockdowns killed millions of jobs last year. Then Democrats insisted on paying the unemployed more to not work than they'd earn at a job, extending those benefits in many states all the way into this month. When people wouldn't return to work except for much higher pay, it forced employers to raise prices. Faced with nearly 11 million job openings in the economy, there are supply chain disruptions all over the place, which also drives up prices.
Then Biden announced his vaccine mandate for employers of more than 100 people, which will keep people out of work or cost the employed their jobs. Hit "repeat" on the above cycle.

Yes, indeed, I'd call this a crisis.

ABOVE GRAPHICS: Americans For Prosperity – WI

CULINARY NO-NO BONUSES

Survey Regarding Current Impact of Pandemic on Wisconsin Restaurants
Why grocery stores are experiencing supply shortages…
ICYMI, Culinary no-no #711

AND FINALLY,

Went to our favorite Sunday brunch spot today. Lots of TVs. Not one at 12 Noon was set to an NFL game. Instead, WNBA, and talking heads on ESPN.

What the hell?