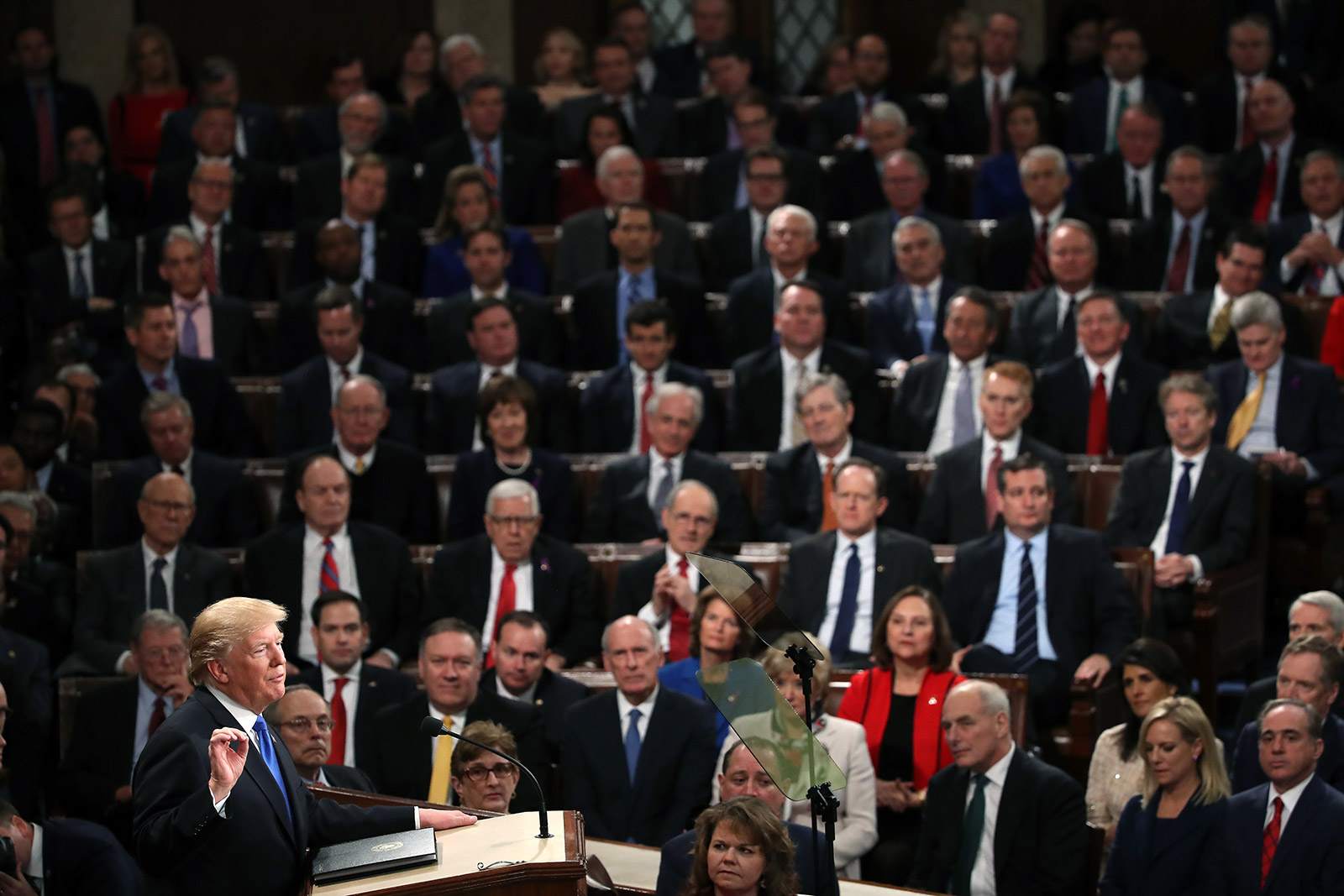 Could be.
The United States is a compassionate nation. We are proud that we do more than any other country to help the needy, the struggling, and the underprivileged all over the world. But as President of the United States, my highest loyalty, my greatest compassion, and my constant concern is for America's children, America's struggling workers, and America's forgotten communities. I want our youth to grow up to achieve great things. I want our poor to have their chance to rise.
So tonight, I am extending an open hand to work with members of both parties — Democrats and Republicans — to protect our citizens of every background, color, religion, and creed. My duty, and the sacred duty of every elected official in this chamber, is to defend Americans — to protect their safety, their families, their communities, and their right to the American Dream.

Because Americans are dreamers too.