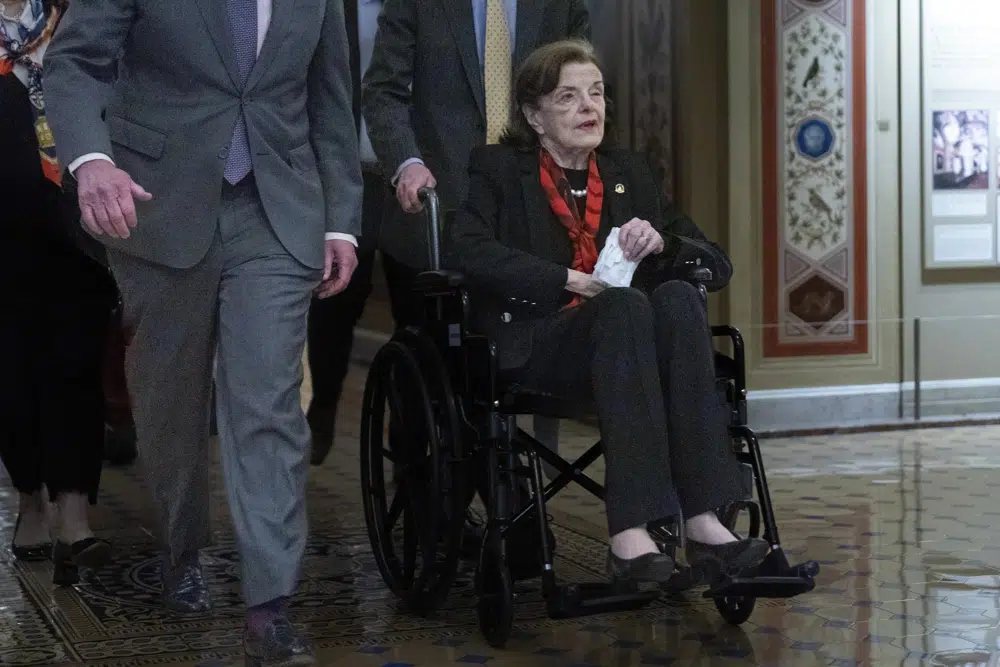 Sen. Dianne Feinstein, D-Calif., arrives at the U.S. Capitol on Wednesday, May 10, 2023, in Washington. (AP Photo/Jose Luis Magana)
Today's read is from Daniel McCarthy, the editor of Modern Age: A Conservative Review. Here's a portion:

Dianne Feinstein obviously is too old for her job as a United States senator.
So Feinstein, who turns 90 next month, must go.
Yet she won't — or her staff won't let her.
If Biden serves a full second term, he will leave office at 86. By then will he be as much a ward of his aides as Feinstein now is?
But if Democrats have a hard time dispelling concerns about Biden's age, they can easily resort to whataboutism.
Senate Republican Leader Mitch McConnell was born the same year as Biden.
And Donald Trump, who turns 77 next month, was born just four years later.
If Biden is too old, what about them?

Trump answers that….

Read the entire column here.