THIS WEEKLY BLOG POSTED EVERY MONDAY PROMOTES A CULTURE OF LIFE
Don't miss our heartwarming closing story every week.
From Pro-Life Wisconsin

WI Right To Life

ALSO:
VIDEO & ARTICLE: Republicans to Hold Hearing on DOJ Targeting Pro-Lifers
Having an abortion was the worst decision of my life. Having a child was the best decision of my life. I know because I've done both.
Motherhood: Often Undervalued, Has 6 Actual Benefits, According to Science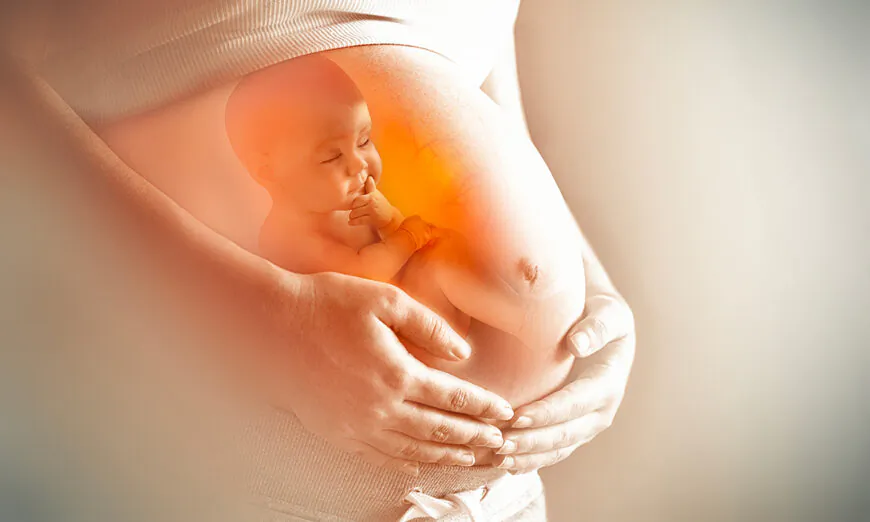 The role of motherhood can be overlooked, undervalued, and deprecated by much of today's society. It's frequently asserted that motherhood is an undertaking that only deprives and never gives.
But according to science, mothers enjoy many health advantages that come exclusively from being a mom.
1. Lower Chance of Developing Cancer
Multiple studies have shown that mothers who breastfeed their children are less likely to develop breast and ovarian cancer.
In one analysis pooling over 20,000 women, researchers found that breastfeeding was associated with a 24 percent reduced risk of developing ovarian cancer. The study's results "provide epidemiological evidence that breastfeeding, a potentially modifiable factor, may confer a significant reduction in ovarian cancer risk, including high-grade serous, the deadliest subtype."
Breastfeeding is also associated with a reduced risk of developing breast cancer. In one systematic review analyzing 100 studies, researchers found that breast cancer risk was cut by 26 percent for breastfeeding women. This study also found the risk of ovarian cancer was reduced by 37 percent.
2. Lower Chance of Cardiovascular Disease and Diabetes
Mothers who breastfeed their children have a reduced risk of developing cardiovascular diseases and diabetes, considered metabolic-related conditions.
In an Australian study that included over 100,000 women, researchers noted that "breastfeeding may offer long-term maternal cardiovascular health benefits," finding that breastfeeding was associated with lower cardiovascular disease outcomes, hospitalizations, and death.
Another study found an association between breastfeeding mothers and a reduced risk of developing coronary heart disease later in life.
Other research indicates a longer duration of breastfeeding is associated with lower rates of Type 2 diabetes.
3. Longer Life Expectancy
In a study published in the British Medical Journal, parents (both moms and dads) were found to live longer than their counterparts who didn't have kids.
In the study that included over a million people, researchers found that "having children is associated with increased longevity, particularly in an absolute sense in old age."
Additionally, another study found that women who had their last kid after 33 had double the chance of living to 95 or older than women who had children at a younger age. This study solidifies other evidence demonstrating that having children at an older age may not be a bad thing.
4. Happier in Middle Age
According to different reports, middle-aged women also tend to be happier when they're mothers. As discovered in the Population and Development Review, researchers found that women aged 40 or older generally experienced more happiness and contentment as mothers than women who did not have children.
The study, which included participants from 86 countries, noted that "children are a long-term investment in well-being." Other research shows similar results to this 2014 multicultural study.
5. Greater Intelligence
The phrase "mom brain" is often used negatively to depict a moment of a mom's unclear, incomplete thinking. But according to research, motherhood increases the size of a woman's brain and potentiates her ability to think with greater creativity.
Other research shows that motherhood improves learning and creativity. Given oxytocin's known positive effect on creative performance, researchers hypothesize that its increased presence in postpartum mothers is what stimulates renewed creativity.
6. More Productivity
It's now been verified by scientific research that moms are the archetype of multitasking.
In a 2014 study published in the Journal of Economic Behavior & Organization comparing the productivity of mothers compared to nonmothers, researchers found that "mothers of at least two children are, on average, more productive than mothers of only one child, and mothers, in general, are more productive than childless women," the study stated.
—Vance Voetberg is a freelance journalist for The Epoch Times 
AND FINALLY, LOVIN' LIFE…
Mom Alters Her Old Prom Dress for 5-Year-old to Wear to Daddy-Daughter Dance (Look)
Thanks for reading!