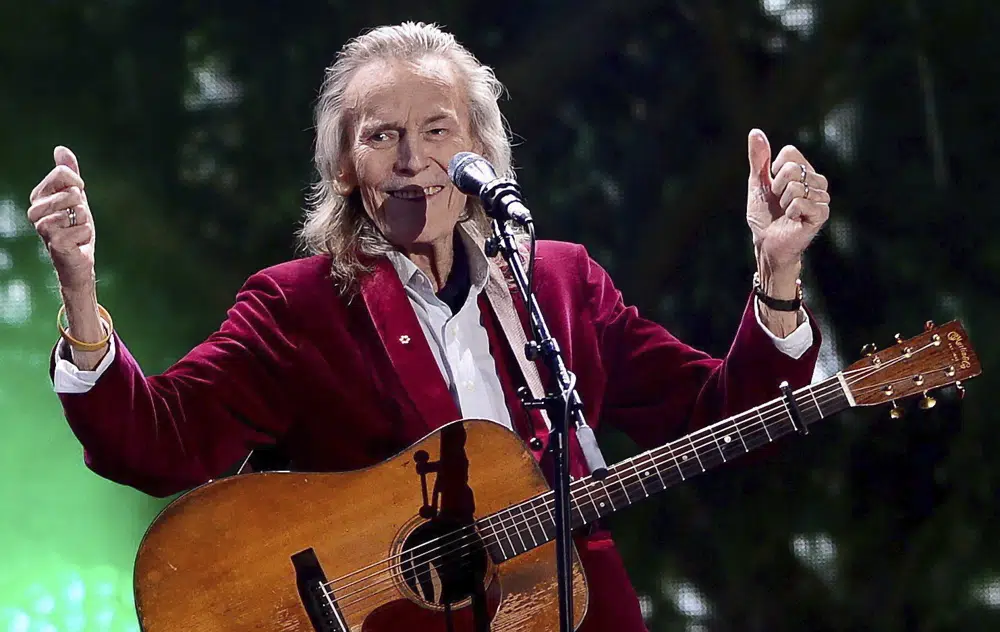 Hailed as Canada's "folk troubador," Gordon Lightfoot died on Monday.
Throughout his career, he wrote hundreds of songs and performed in thousands of concerts.
Lightfoot was particularly beloved by his hometown of Orillia, Ontario, a city just a few hours north of Toronto. There, a 13-foot-tall bronze statue called Golden Leaves—A Tribute to Gordon Lightfoot has stood in honor of the musician since 2015.
"Gordon Lightfoot lives in our blood," says Tom Wilson, the Canadian rock musician. "He's the soundtrack to some of our greatest and most beautiful memories as well as some of our biggest disasters and has comforted us in those times."

In Detroit on Tuesday…