Depending on when you read this our family will be flying to Ireland to be part of a tour hotsed by the family band and our friends the Byrne Brothers. We land in Dublin and then make our north.

Personally I have zero fear of air travel. However I am not looking forward to the trip over that will seem like days.

This article caught my eye in the Epoch Times last month.

Ban on Low-Lead Fuel a 'Real Threat' to Aviation Safety, Pilots Association Chief Testifies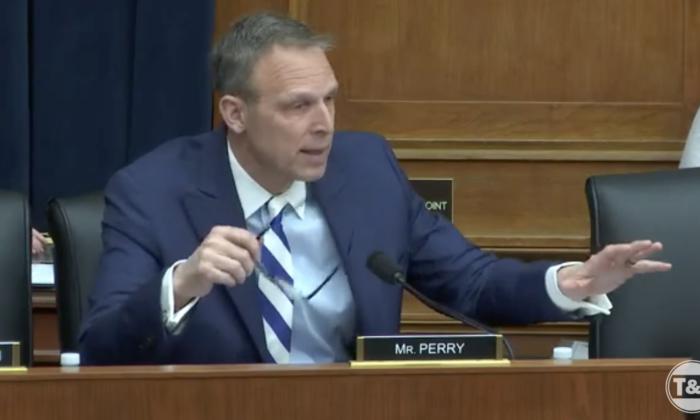 U.S. Rep. Scott Perry (R-Pa.) speaks during a committee hearing in Washington on March 9, 2023. (Janice Hisle/The Epoch Times via screenshot of live video)

By Janice Hisle
March 10, 2023
Updated: March 14, 2023

A Pennsylvania congressman, who's also a pilot, says avoiding "the pucker factor" needs to take top priority in American aviation.
"I don't know if anybody's familiar with catastrophic engine failure in flight, but I can guarantee you, it's an unpleasant experience," U.S. Rep. Scott Perry (R-Pa.) said on March 9, discussing a possible result of using a fuel that's environmentally friendly but the wrong type for an aircraft's engine.
Perry spoke during a hearing about challenges in "general aviation," which encompasses all civilian flying except scheduled passenger airlines.
When mid-flight crises strike, pilots experience what they call "the pucker factor," he said; the tension is so severe that "you can't pull a fishing line out of your rear end with a tractor."
Pilots and passengers shouldn't be imperiled for the sake of "insane Green New Deal woke ideology," Perry said.
He has raised concerns about safety versus ideology during the past few committee hearings as Congress works on a five-year plan for the Federal Aviation Administration (FAA), with a special section devoted to general aviation for the first time.
Now, Perry sees that his fears "have become reality." He pointed to a controversy over aviation fuel, which pits flight safety concerns against environmental ones—a top issue in general aviation.
'The Engine Came Apart'
Officials in Santa Clara, California, banned low-lead fuel at their two airports in 2022.
Flying Magazine reported that action was taken to reduce lead pollution, which is particularly harmful to children. But thousands of general aviation aircraft require that fuel for the safe firing of their engines.
Recently, a high-horsepower airplane refueled in Santa Clara County, and "the engine came apart shortly after takeoff," according to Mark Baker, president of the Aircraft Owners and Pilots Association.
He said no one was killed in that accident, but he noted there have been several other "mis-fueling" incidents in Santa Clara County.
That county's ban on low-lead fuel poses "a real threat to general aviation safety," Baker said, and it's being watched closely in aviation circles.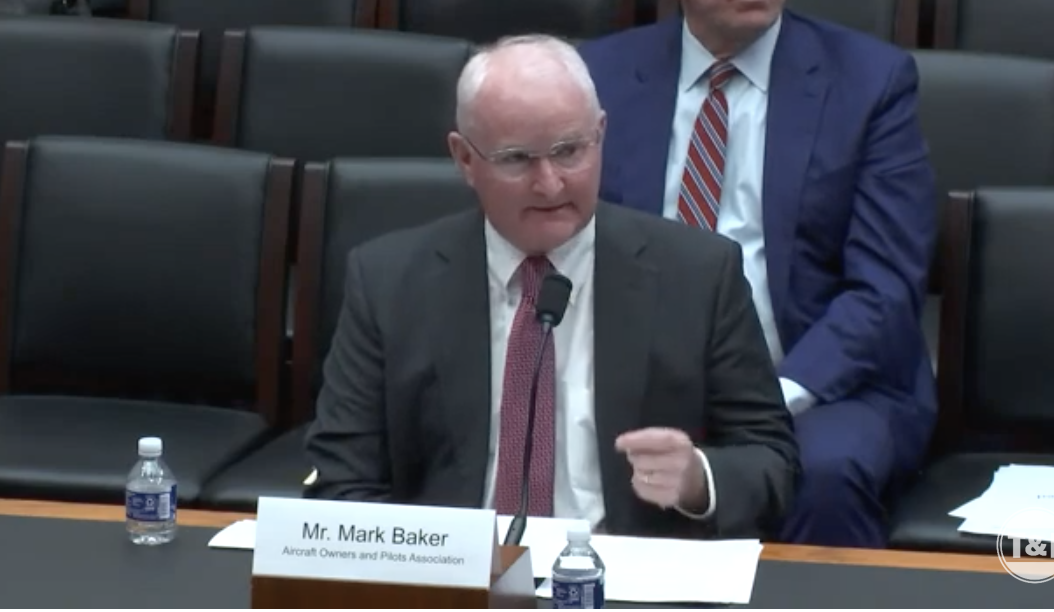 When asked what action could be taken to address the dilemma, Baker suggested that Congress can help researchers who are working on alternatives to the low-lead fuel. Perry and Baker both emphasized that replacement fuel sources need to be affordable.
Congress should also consider imposing penalties on federally funded airports that impose such bans prematurely, before viable alternative fuels are available, Baker said.
Perry said he considered it "offensive," "irresponsible," and "unsafe" for airports to ban low-lead fuels right now.
Aircraft that require low-lead, higher-octane fuel include search-and-rescue operations, disaster relief, and law enforcement.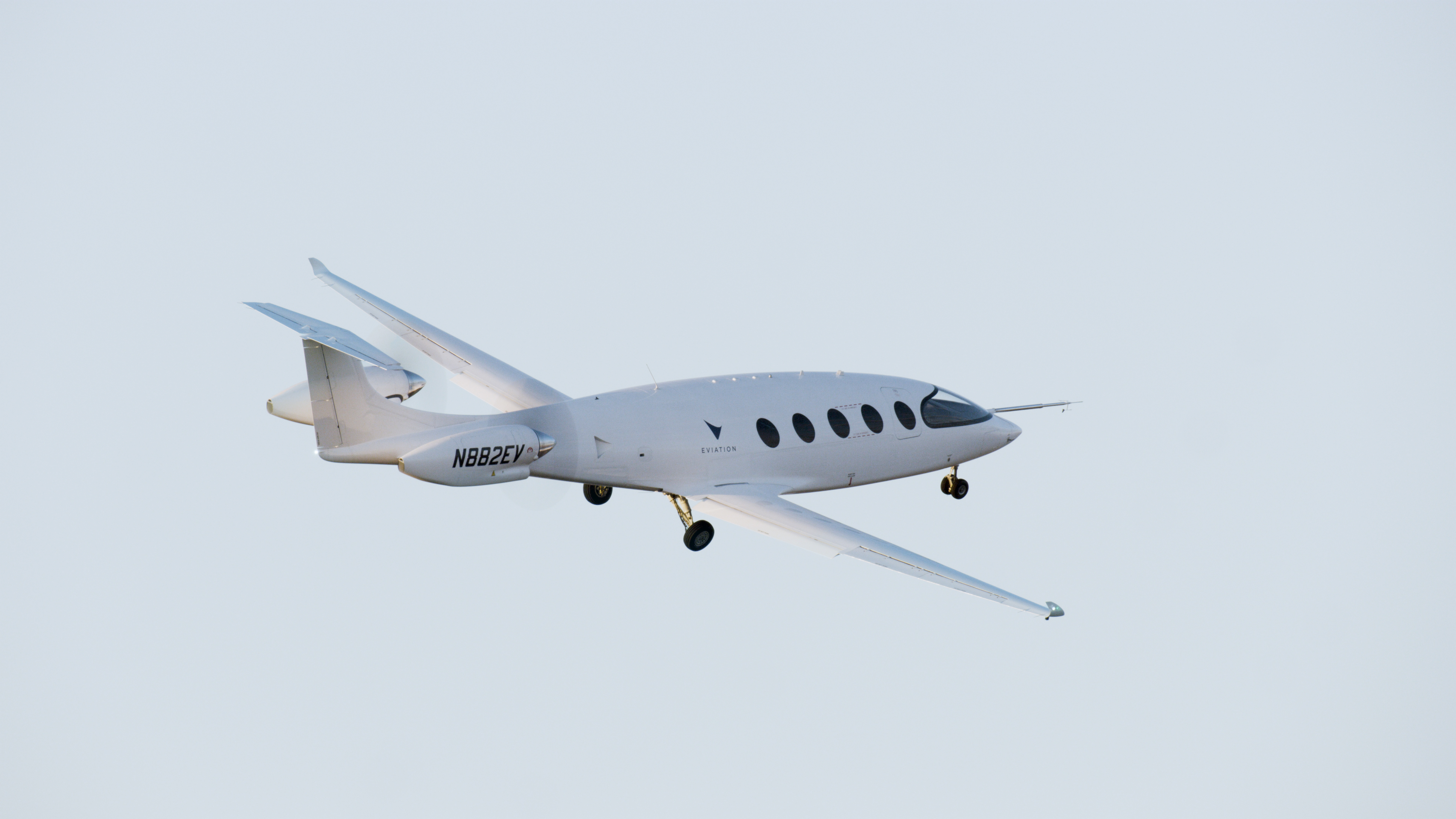 Some of those services have been "shelved" in Santa Clara County, Baker said in written testimony to the Aviation Subcommittee of the House Committee on Transportation and Infrastructure.
The Santa Clara policy "could have an unfortunate domino effect across the 5,000 public-use airports across this country, thereby posing significant consequences to general aviation in the United States," Baker wrote. The industry is working on "a safe transition" to lead-free fuel by 2030, he said.
Officials are also trying to figure out how to ensure a sufficient power supply for electric-powered flights.
General Aviation Is 'Backbone'
While commercial aviation tends to get more attention, general aviation is a $247 billion industry and supports more than 1.2 million jobs, Baker wrote.
The industry operates in 10 times as many sites as commercial airlines and at nearly 15,000 privately owned landing facilities nationwide.
In fact, general aviation serves as an incubator for all pilots; everyone who gets a pilot's license starts in general aviation, officials said, making it "the backbone" of American aviation.
But all sectors of U.S. aviation are facing workforce shortages, difficulties keeping pace with technology, and wading through federal red tape.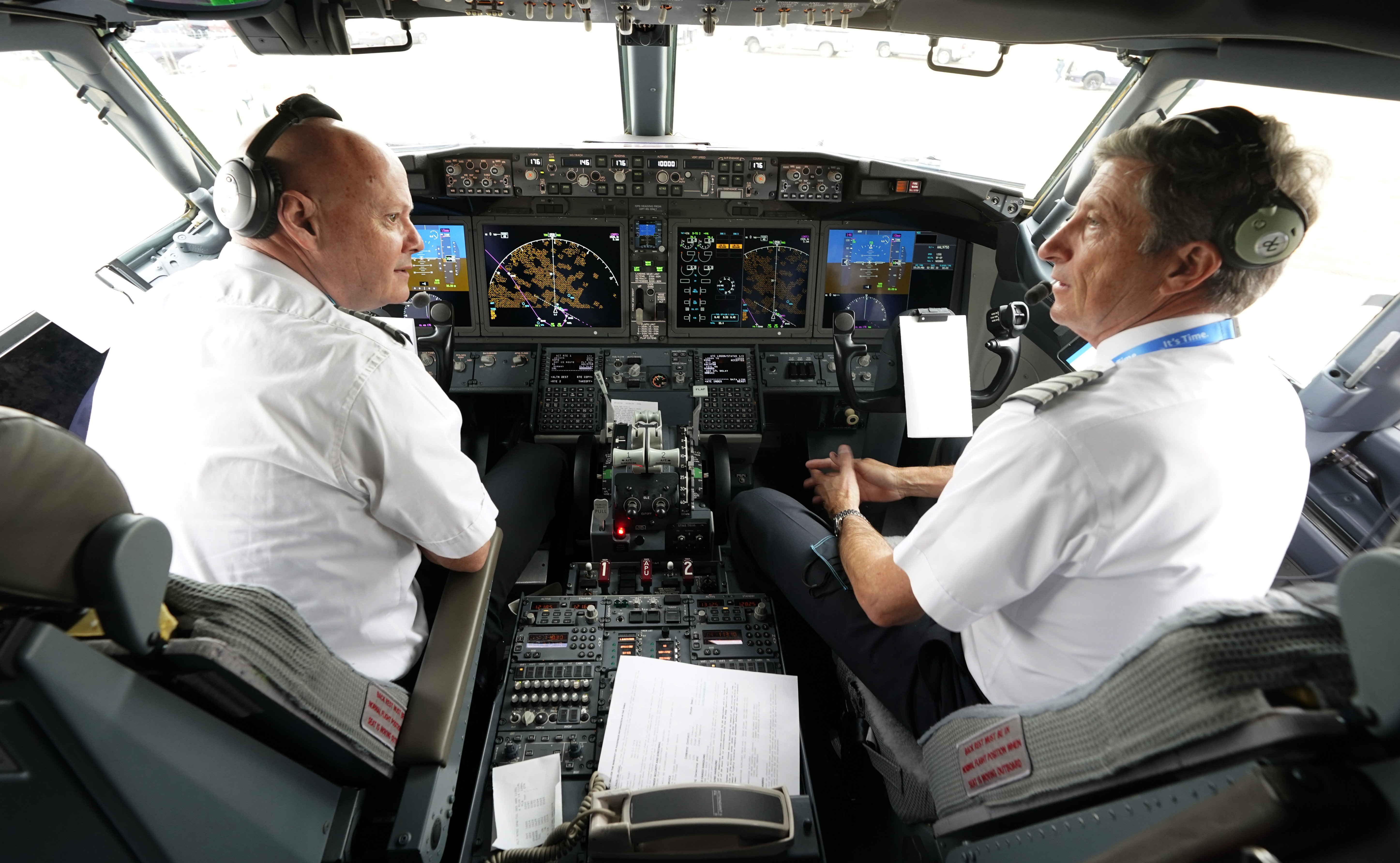 To help fill the "pipeline" of future aviators, Baker's organization has developed a four-year high school aviation curriculum. Available in 400 schools in 43 states, the program has reached more than 50,000 students, Baker said; 70 percent of graduates say they're pursuing a career in aviation.
Baker is encouraging Congress to establish the National Center for the Advancement of Aviation.
Rep. Pete Stauber (R-Minn.), said he and Rep. André Carson (D-Ind.) will reintroduce a bipartisan measure to create such a national aviation center.
Rep. Don Young (R-Alaska) had partnered with Carson on that legislation before his death in 2022.
Stauber, who said he started working on his private pilot license later in life, said the proposed center is intended to spark aviation interest in young people.
The center also would "coordinate industry and government workforce efforts" and boost innovation, he said.
Baker said "the entire aviation industry" supports establishing the center.
Upgrades Needed
Baker also encouraged Congress to "let the FAA focus on modernizing."
The FAA's Notice to Air Missions system, which malfunctioned and caused a two-hour nationwide halt of air travel on Jan. 11, sorely needs upgrading, he said.
Various other systems also need to be updated, including air traffic control, pilot medical clearances, aircraft registration, and airman and aircraft certifications.
General aviation is also confronting specific concerns in addition to the lead-fuel dilemma.
In 2021, a national survey of 800 airports found that 71 percent had a shortage of general aviation hangars, Baker wrote.
He also said his organization receives thousands of complaints from pilots who are hit with unexpected costs for using public facilities, including "tie-down fees, facility fees, infrastructure fees, access fees, security fees, and handling fees."
"There is absolutely no reason a pilot should be charged exorbitant fees to park his or her aircraft when receiving no services," Baker wrote.
"It doesn't happen on our nation's highway rest areas, and it shouldn't happen at public-use airports."
Despite concerns facing the industry, general aviation has seen fatal and nonfatal accidents declining since 2000, and considerable excitement surrounds developing vertical takeoff aircraft and other "advanced air mobility" innovations.