THIS WEEKLY BLOG POSTED EVERY MONDAY PROMOTES A CULTURE OF LIFE
Don't miss our heartwarming closing story every week!
From Pro-Life Wisconsin:

REGISTER NOW: March for Life Wisconsin
Participate in the largest gathering of pro-lifers in our state! The Third Annual March for Life Wisconsin is this Dobbs Day – June 24, 2023, commemorating one year since the historic Dobbs v. Jackson Women's Health Organization ruling which overturned Roe v. Wade. Rally for life as we press onward to establish legal personhood for every preborn child! The lives of over 62 million preborn children killed by abortion will not and cannot be forgotten. We must keep abortion out of our state! Register by Monday, June 12.

Saturday, June 24th
Wisconsin State Capitol1:30 p.m. – Rally
2:15 p.m. – March

BUS PICKUP LOCATIONS:
1. Green Bay and Appleton
2. Wausau and Stevens Point
3. Racine, Milwaukee, and Oconomowoc
4. Eau Claire and Tomah
5. La Crosse
6. Boscobel

Bus tickets are $20/person or $50/family. *Those providing their own transportation are encouraged to register for FREE so we can estimate numbers

Register here.
OXFORD STUDY: ALL FORMS OF HORMONAL CONTRACEPTION RAISE BREAST CANCER RISK: (Live Action News) – "According to a press release, in the case-control study 'there was a significant increase in risk of breast cancer associated with hormonal contraceptive use, regardless of whether the contraceptive last prescribed was a combined (oestrogen and progestogen) oral preparation (23%), a progestogen-only oral preparation (26%), an injected progestogen (25%), or a progestogen-releasing intra-uterine device (32%).'" Read the full story here.
HOUSE REPUBLICANS REQUEST CONGRESS DEFUND ENFORCEMENT OF THE FACE ACT: (Live Action) – "A group of House Republicans is asking that Congress defund enforcement of the Freedom of Access to Clinic Entrances (FACE) Act, arguing that recent prosecutions of pro-lifers showed the Biden administration was unable to properly apply the law. 'The Biden Administration has proven time and time again that it cannot be trusted to faithfully implement and enforce the FACE Act, as written by Congress,' Rep. Chip Roy (R-Texas) and 11 other House Republicans said last week." Read the full story here.

—Pro-Life Wisconsin

From WI Right To Life

ALSO:

Next abortion battles may cross state borders.
Future GOP Victories Hinge On Positive Pro-Life Messaging, Not Ignoring Abortion.
AND FINALLY, LOVIN' LIFE…
Brave 8-Year-Old Cheerleader Competes Solo When Her Team Doesn't Show Up, Wins First Place
BY Louise Chambers
April 3, 2023

An 8-year-old cheerleader made a brave decision when her team didn't show up for a competition, surprising herself and her coaches by performing alone and earning first place.
Peyton Thorsby of Pasco County, Florida, was the only member of her cheerleading team, the Ktech Krakens, to show up for their 6 a.m. call at the Showcase of Championships cheer competition at Florida State Fairgrounds in December 2022. Peyton's coaches were given the opportunity to forfeit, but the 8-year-old surely had other ideas.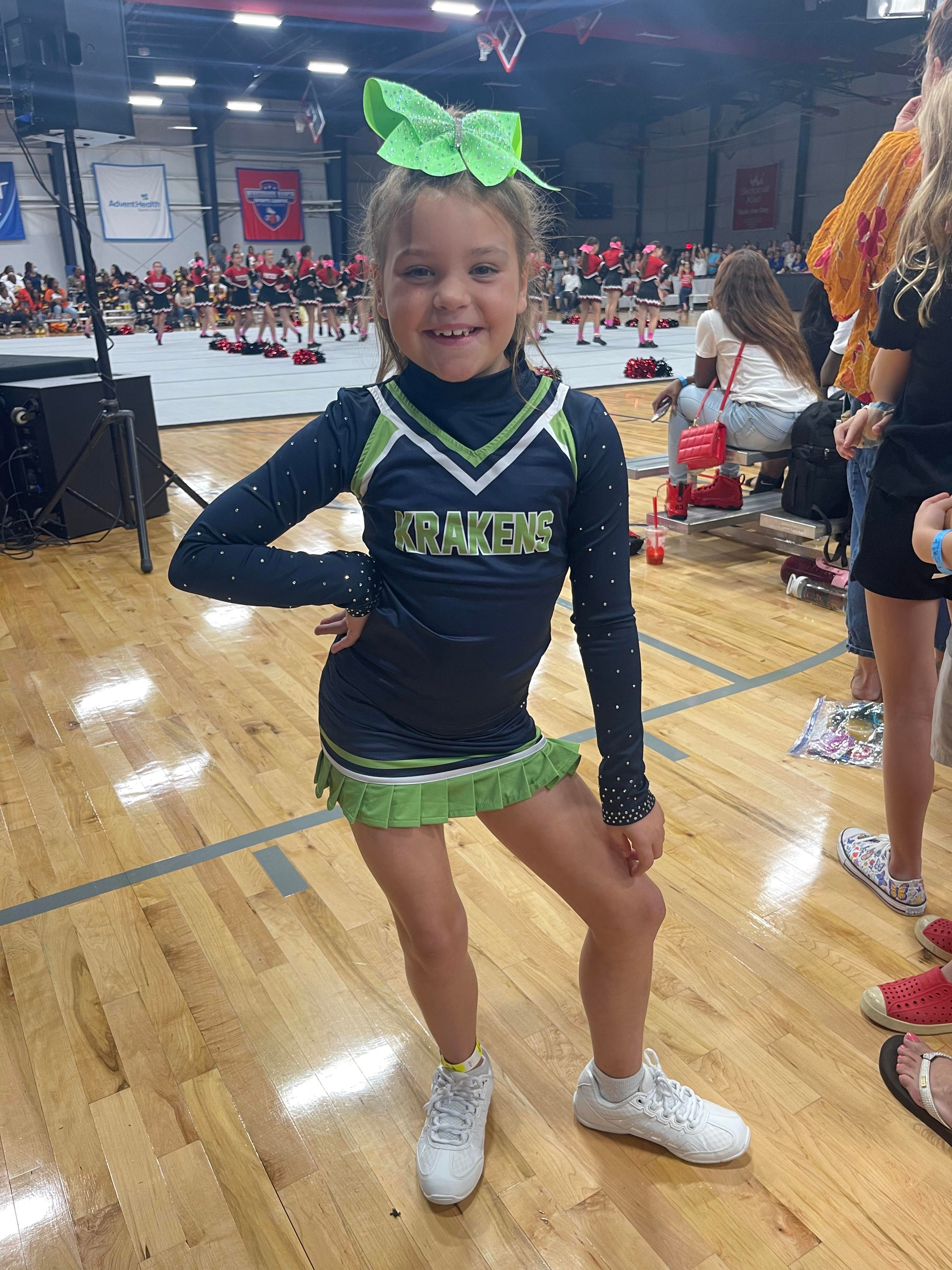 "I was scared about everything, and I was very nervous," Peyton told Fox 13. "I didn't really want my team to be disappointed of me for not going out there and not showing up for them, and so I made my decision. I wanted to go out there, and I wanted to make my family proud and all my friends proud."Peyton's mom, Nichole, said that nobody had shown up for various reasons.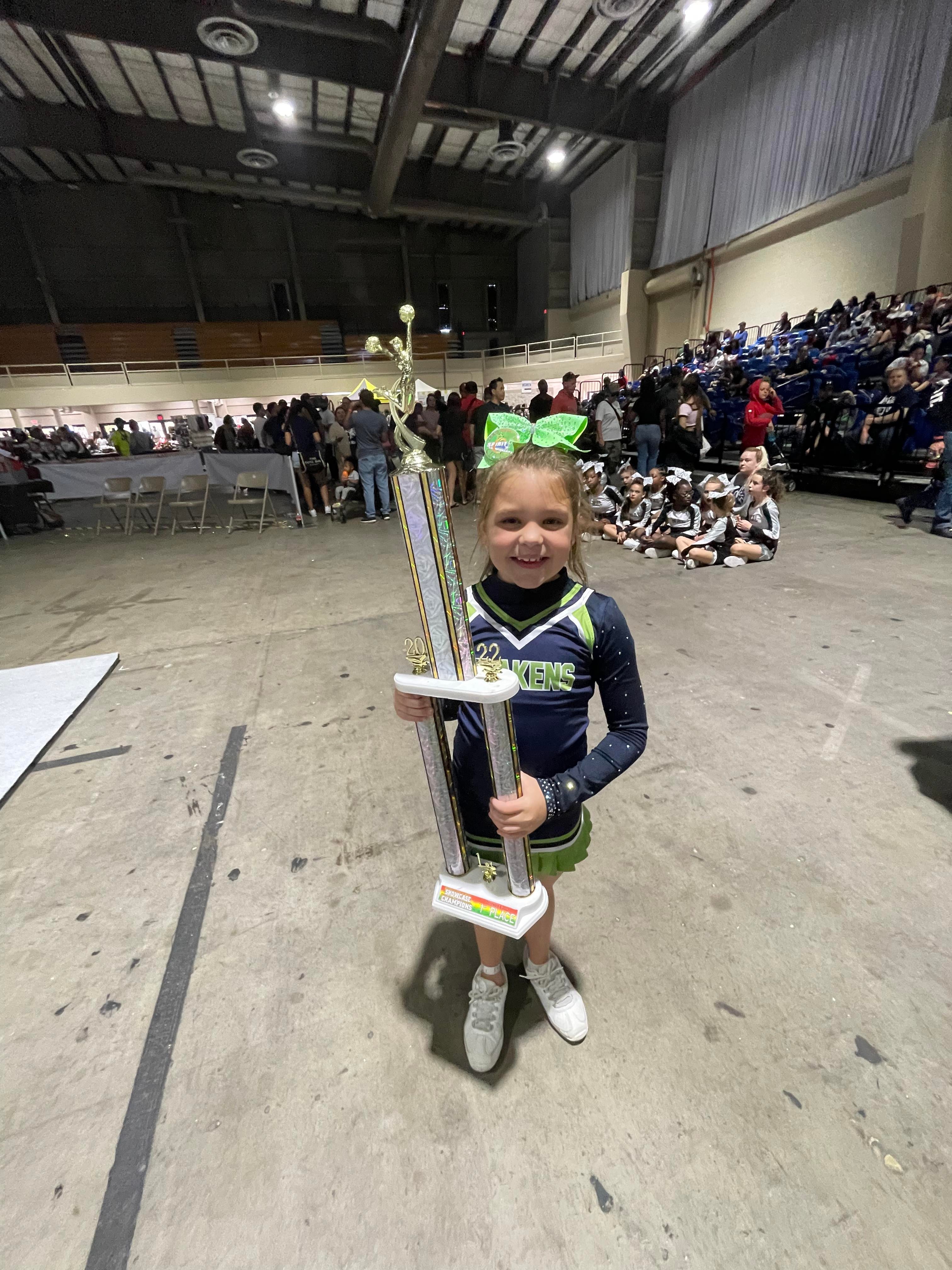 With hours of practice under her belt, Peyton took to the floor and performed her team's cheer routine by herself in front of a crowd of hundreds, including two other competing teams. Her brave and flawless performance won over the judges, who awarded her first place.
Proud of her feat, her team wrote on Facebook: "Our athletes keep making waves !!! And people are starting to notice!!"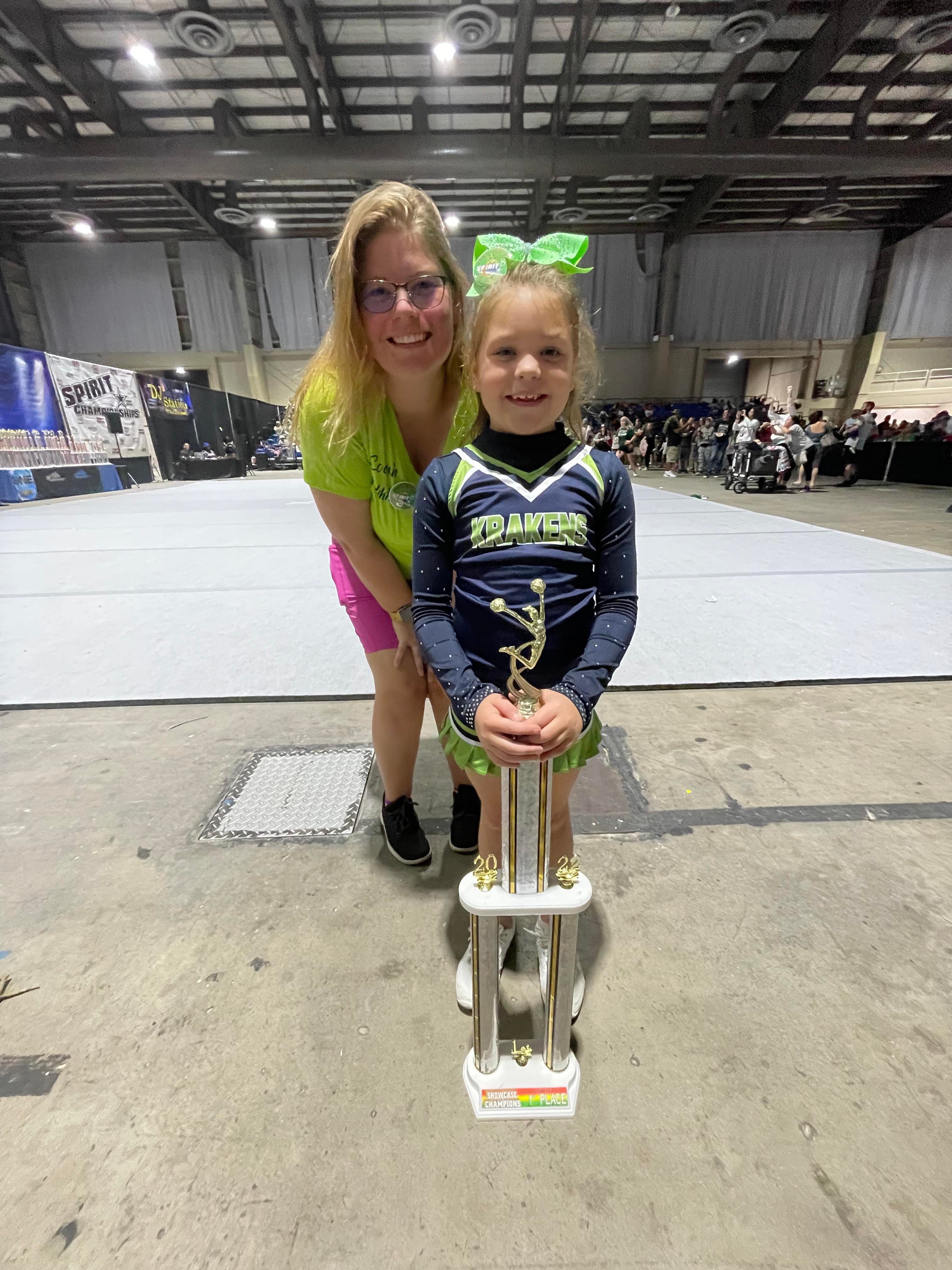 Photos show a grinning Peyton with her humungous trophy. Nobody was more shocked and delighted by her solo win than the 8-year-old herself.
Peyton said: "I didn't really know I could go out and do it by myself. … Jesus tells me to be brave, so I just went out there and was brave, and got the trophy."
Needless to say, her mother and coaches were also really proud and happy for her.

"Me and her coaches were just crying our eyes out. I just couldn't believe it, but just to see her out there on her own. She's amazing," Nichole said.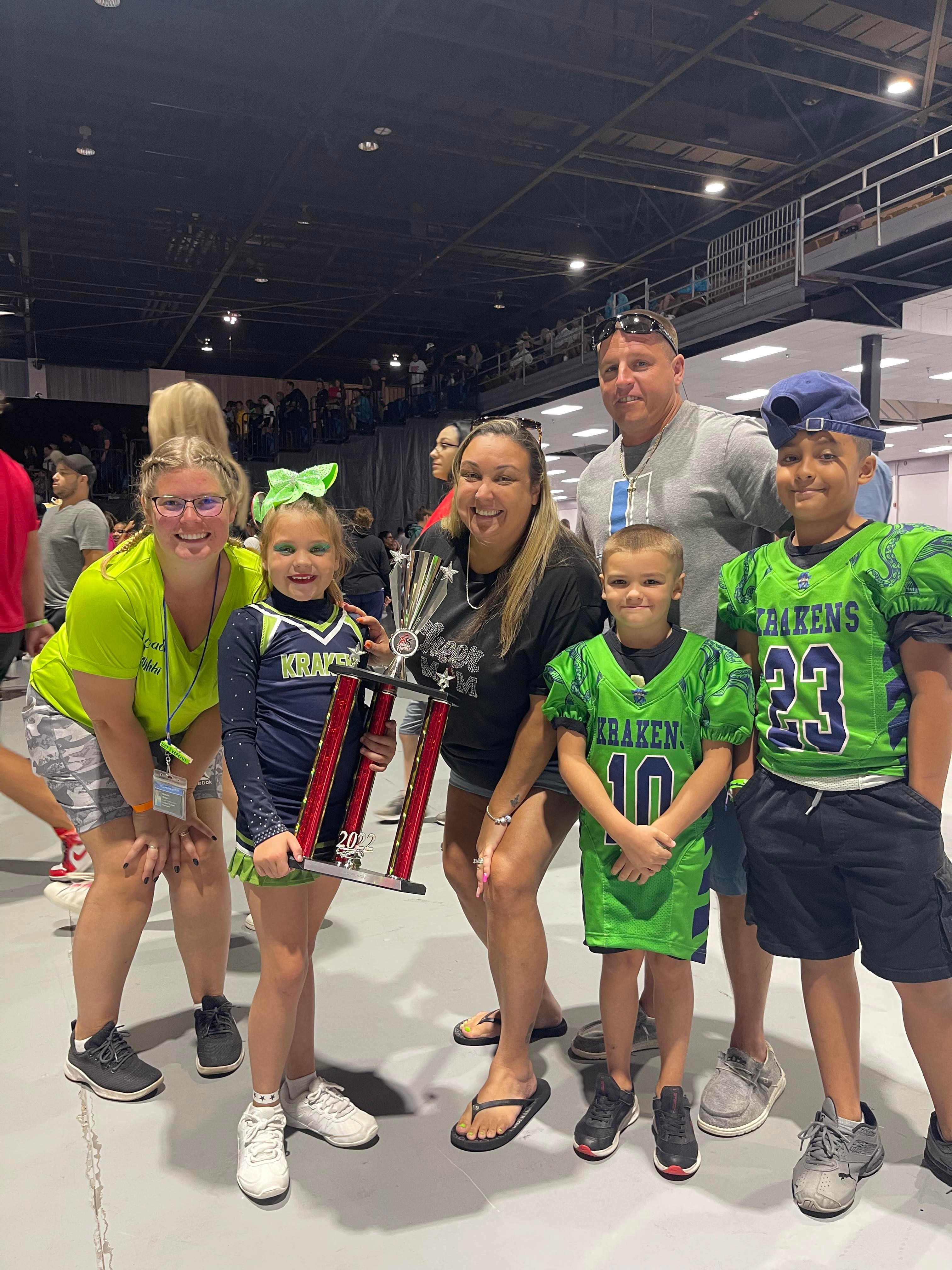 Louise Chambers is a writer, born and raised in London, England. She covers inspiring news and human interest stories.

Thanks for reading!