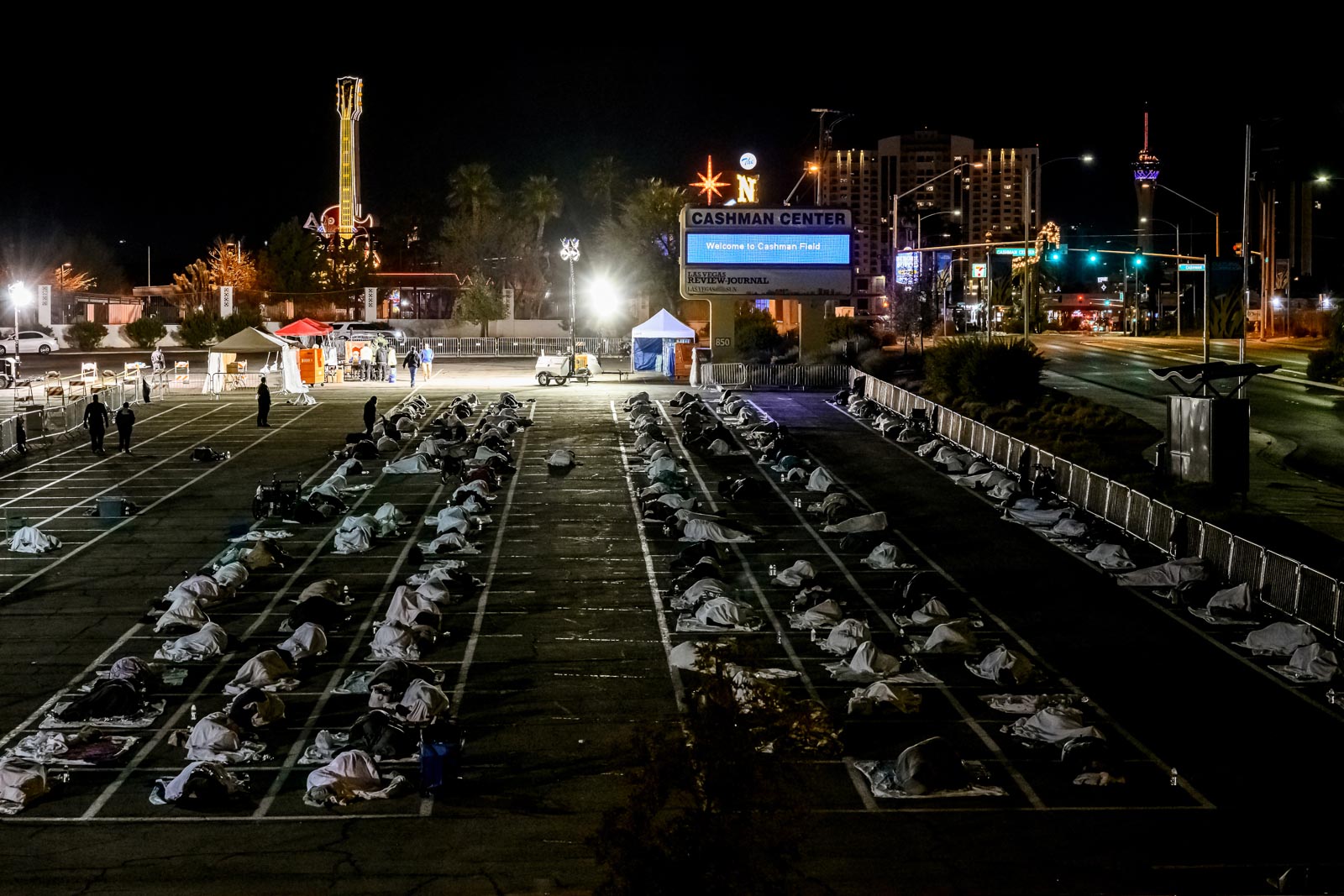 Todd Seelie was in Las Vegas to photograph the shutdown of the Strip when he heard that a homeless shelter had apparently closed temporarily due to a positive COVID-19 case. Guests were moved to a parking lot. "Not far from this location were literally rows of empty hotel rooms that could have been used to temporarily house these people," he says. "It would have required funding and effort, but I don't think it would have been outside the ability of a city like Las Vegas to pull together. We as a society make decisions around our priorities, and I think this image lays clear what some of those priorities were during this pandemic." When others see this photograph, he adds, "I hope people see a situation and realize it was avoidable."
Photo: Todd Seelie, the Guardian, March 30, 2020

Today's read is from Eddie Scarry, the D.C. columnist at The Federalist and author of "Liberal Misery: How the Hateful Left Sucks Joy Out of Everything and Everyone."  Here's an excerpt:
Nothing exposed the media — The New York Times, Washington Post, CNN, and on and on —for the deceitful, manipulative group of people it is than the pandemic. A grave and urgent emergency that should have been the most pressing time since 9/11 for national unity was instead exploited by the media for the purpose of winning an election. The cost: Half the country was trained to accuse the other of willfully spreading death.

Read the entire column here.