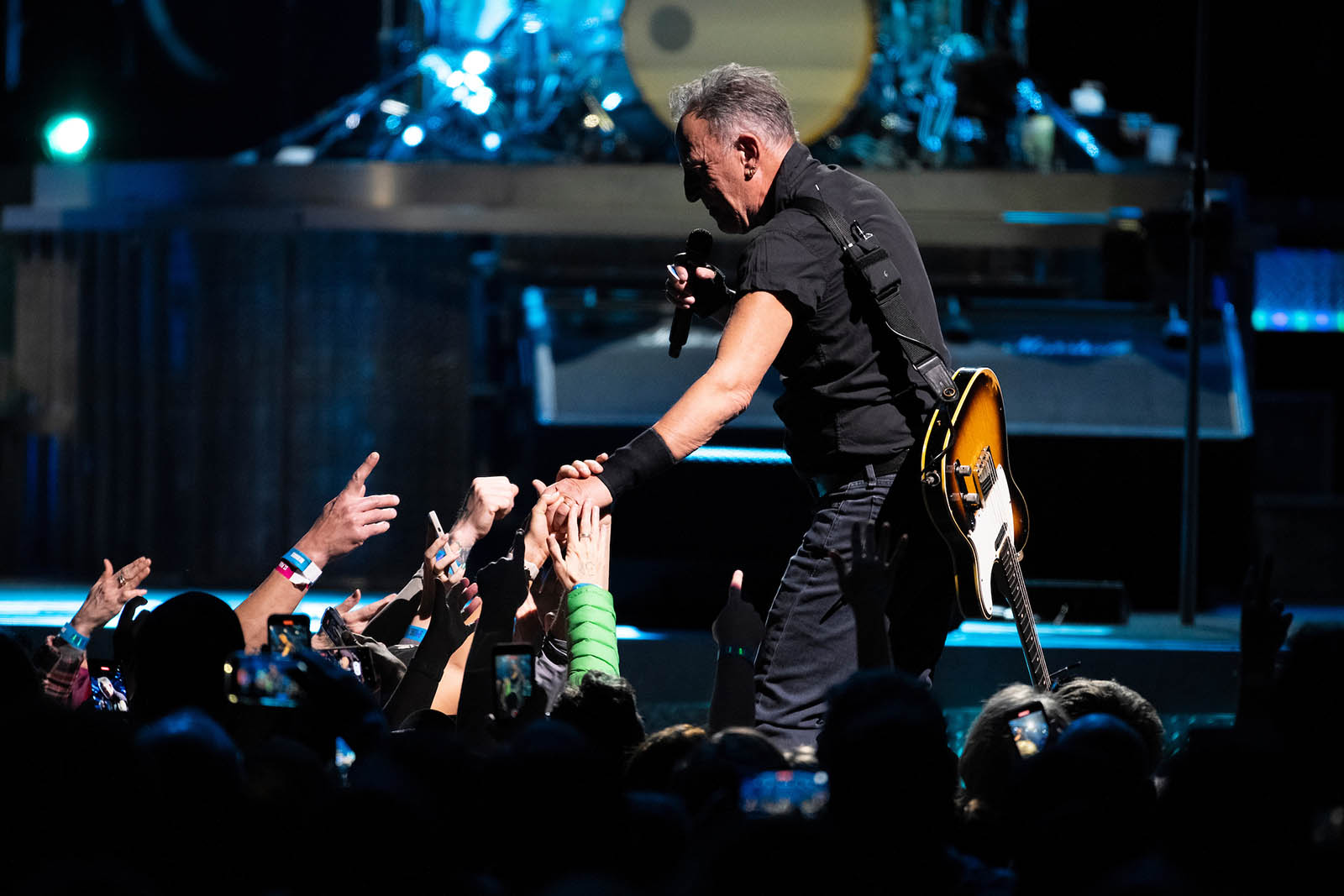 Photo: OnMilwaukee

This week Milwaukee Journal Sentinel music critic Piet Levy wrote:
Yes, absolutely, the prices for some Bruce Springsteen and the E Street Band tickets in Milwaukee were appalingly high. Resale seats for the concert, the fastest sell-out in Fiserv Forum's four-and-a-half-year history, were going on Ticketmaster for as much as 5 grand — not including nearly $1,200 in fees.
But experiencing the show itself? Honestly, it was priceless.
I'd wager that Tuesday night's packed crowd would agree. Together, we watched one of the best performers to ever grace a stage put on what felt like the show of a lifetime.

The Boss is known for his lengthy, energetic concerts.

My facebook friend Kathleen Jordan Hohl was in attendance. She tells me the show began around 7:50 pm (with "No Surrender") and ended at about 10:20 pm (with "I'll See You in My Dreams"). That's two and a half hours. The guy is 73 years old.

The finale was also vintage Springsteen. My friend Kathleen said, "It (the show) was incredible … the encore may have been the best run of 8 songs I've ever seen."

Enter…

Jamie Lee Curtis thinks concerts by artists like Springsteen start…too late?

Click here to watch Curtis talking to the Hollywood Reporter. NOTE: The video clip contains an expletive.

As for this week's oldie Springsteen didn't do this in Milwaukee and as far as I can tell it's not part of his set list on the current tour.

The song was on his latest album "Only the Strong Survive" and definitely qualifies as a forgotten oldie. Tyrone Davis recorded and released it in 1970 and it climbed to #3 on the Billboard Hot 100.

Springsteen performed it last November 16 on the Tonight Show Starring Jimmy Fallon.
BONUS
From the NY Times:

Robert Blake, an actor whose career portraying gritty characters like the television detective Tony Baretta was eclipsed by his trial and acquittal in the murder of his wife in 2001, died on Thursday at his home in Los Angeles. He was 89.
The cause was long-term heart disease, a niece, Noreen Austin, said.
Mr. Blake began performing at 2, when his father would take him and his brother and sister to New Jersey parks to dance for money. By age 5 he was a regular in the "Our Gang" film comedies.
He went on to act in scores of films and on hundreds of television shows, all the while making regular visits to late-night talk shows, where he delighted in spouting flagrantly unorthodox views and savagely mocking his own career. He earned a reputation as a Hollywood enfant terrible. He insulted producers, punched a director, fought with fellow actors, abused alcohol and drugs, and sometimes went for years without work.
He nonetheless became a television star in the late 1970s as Baretta, a detective who lived in a run-down hotel, had a pet cockatoo named Fred and used disguises — waiter, wino, janitor, barber — to chase bad guys. His catchphrase, "You can take dat to da bank," became well known.
One of Mr. Blake's most acclaimed roles was as the mass murderer Perry Smith in "In Cold Blood," the 1967 film adaptation of Truman Capote's true-crime book.
Mr. Blake returned to television in January 1975 to take the title role in the ABC detective series "Baretta," a retooled version of "Toma," which had starred Tony Musante. When Mr. Musante quit after the 1973-74 season, the show was taken off the air, but ABC decided to reactivate it as a midseason replacement and asked Mr. Blake to be the star. He accepted, even though he made it clear in interviews that he considered himself above series television. He proceeded to make many suggestions to shape the renamed show to his liking.
"I could have my name all over 'Baretta,' but I've never taken credit for writing or directing any of the shows," he told Playboy. Mr. Blake won a 1975 Emmy and a 1976 Golden Globe for his performance, and "Baretta" was briefly a Top 10 hit, but it was canceled in 1978.

—NY Times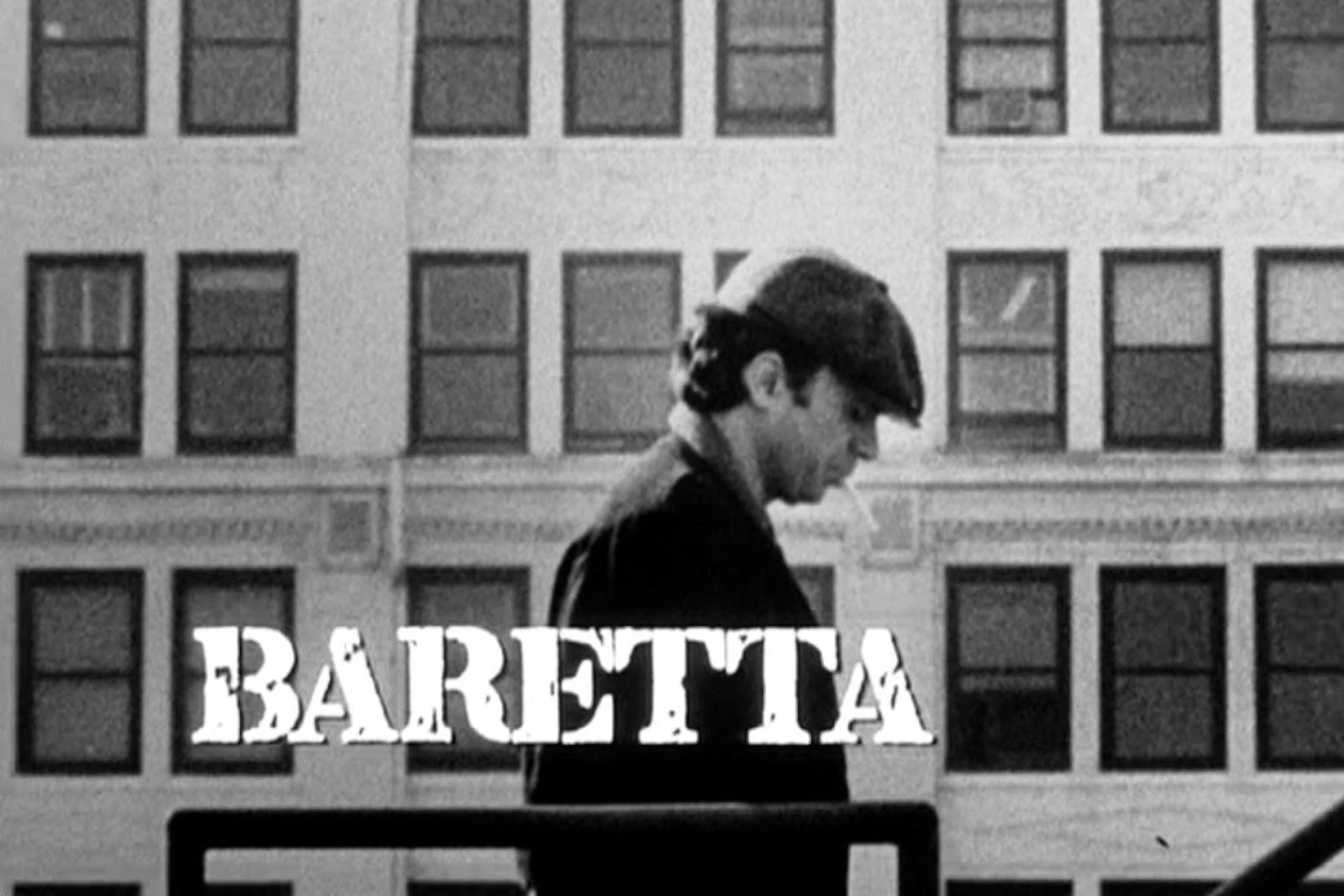 In 1976 it reached #20 on the Billboard chart.