From my blog vault 11 years ago today, February 22, 2012…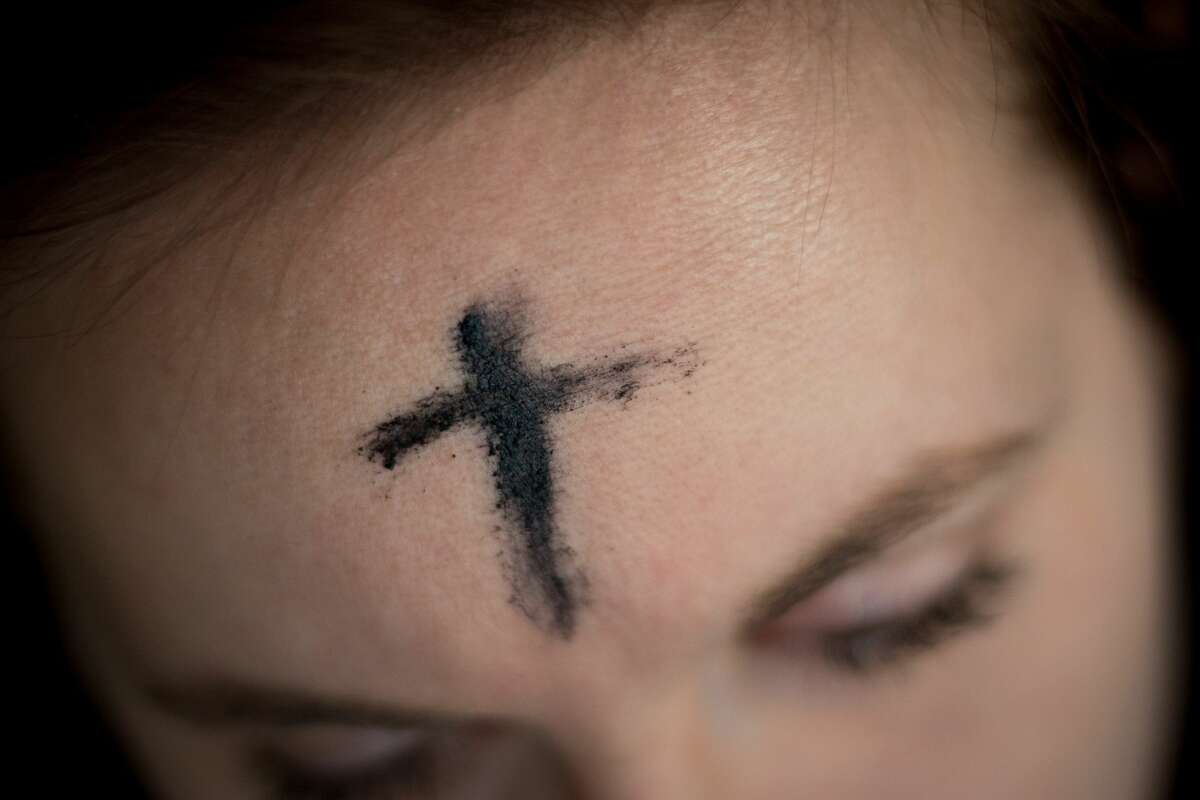 Lent is a four-letter word. I'm reminded of that simple fact every Lent. Did I mention Lent sucks?

For this and many other devout Catholics, Lent began today, Ash Wednesday, and doesn't end until Easter, 40 days from now.

Lent means sacrifices, generally of the food and snack variety, and meat on Ash Wednesday and every Lenten Friday.

Every year it happens, and it did again this morning. Upon waking up, I had a craving for…
A gyro omelet.

At least I'm making progress, I think. Last year on Ash Wednesday all I could think about was…






Jennifer sent me off to work with a tuna salad she prepared last night. Despite it being very good (I sampled a spoonful the night before), as I walked out the door with meager lunch in hand, I gotta tell ya, I felt like…

Get a grip, Kevin. It's Ash Wednesday. No double cheeseburgers or chili cheese dogs or banana splits.

I arrive at work and the Girl Scout cookies I ordered from a colleague are on my desk, staring me right in my drooling face.

Then there's the vending machine whose Hostess cupcakes never looked as sinfully delicious as they did today.

Come this Friday is the weekly requirement to abstain from eating meat. As I wrote in April of 2007:
Normally, that's not a huge sacrifice because most of us eat fish on Friday no matter what time of the year it is.

But something mysterious happens to Catholics on Fridays in Lent, or at least, to this Catholic. There has to be a name for it like tennis elbow. Maybe it's fish-free-Friday-itis.

Do you know what I'm talking about? I can't possibly be the only poor Catholic soul afflicted with this annual virus.

It strikes the first Friday after Ash Wednesday. You know there are a million and one places to get a decent fish fry. But all you want, all you desire, all you can think about is…Mo's, the old Coerper's, Eddie Martini's, Sabor, Carnivore, Mr. B's.

I'm talking 100% USDA certified prime choice Angus serve it to me medium rare I want it sizzling overflowing with au jus hey where's my onion rings on top can I get crumbled bleu cheese it's what's for dinner BEEF!!!!!!!

That first Friday of Lent, I swear, I'd rather have liver and onions and Brussels sprouts than beer battered cod, potato pancakes and cole slaw.

Friday night dinners with my wife, I want to shout and scream. THOSE HEATHENS, I mutter and grumble to myself as I see waitresses saunter by with platters of prime rib and filet mignon. THOSE NO GOOD DIRTY ROTTEN MEAT-EATING……………..LUCKY DEVILS!!

Every single Friday during Lent, I'm overcome at lunch by a craving for a Big Mac. And I NEVER order a Big Mac!

No beef jerky, no leftover cold cuts, no Slim Jims, no Sausage McMuffin with egg, no ham on rye, no Jimmy Dean, no chicken dumpling soup, no Swedish meatballs, no Polish meatballs, no meatballs from any country in the universe…AARRRRGGGGHHHHHHHHHHHHHH!!!!!!!!!!!!!!!!!!!!!!!!!!!!!

PLEASE EASTER, PLEASE EASTER COME QUICKLY!!!!!
A former pastor at my church once described Lent as an inconvenience. Some inconvenience.

This past Sunday our current pastor during his sermon urged parishioners not to give Lenten sacrifices, but to give of ourselves.

That even sounds a bit more gentle, but it still doesn't solve that whole no-meat deal.

I close with some humor from http://www.sacredheartchurchbharin.org:
Each Friday night after work, Bubba would fire up his outdoor grill and cook venison steak. But all of Bubba's neighbors were Catholic, and since it was Lent they were forbidden from eating red meat on Friday. The delicious aroma from the grilled venison steaks was causing such a problem for the Catholic faithful that they finally talked to their priest.

The priest came to visit Bubba and suggested that he become a Catholic. After several classes and much study, Bubba attended Mass. The priest sprinkled holy water over him and said, "You were born a Baptist and raised as a Baptist, but now you are Catholic."

Bubba's neighbors were greatly relieved, until Friday night arrived and the wonderful aroma of grilled venison filled the neighborhood. The priest was called immediately by the neighbors. As the priest rushed into Bubba's yard, clutching a rosary and prepared to scold him, he stopped and watched in amazement.

There stood Bubba, clutching a small bottle of holy water, which he carefully sprinkled over the grilling meat while chanting, "You wuz born a deer, you wuz raised a deer, but now you is a catfish!"