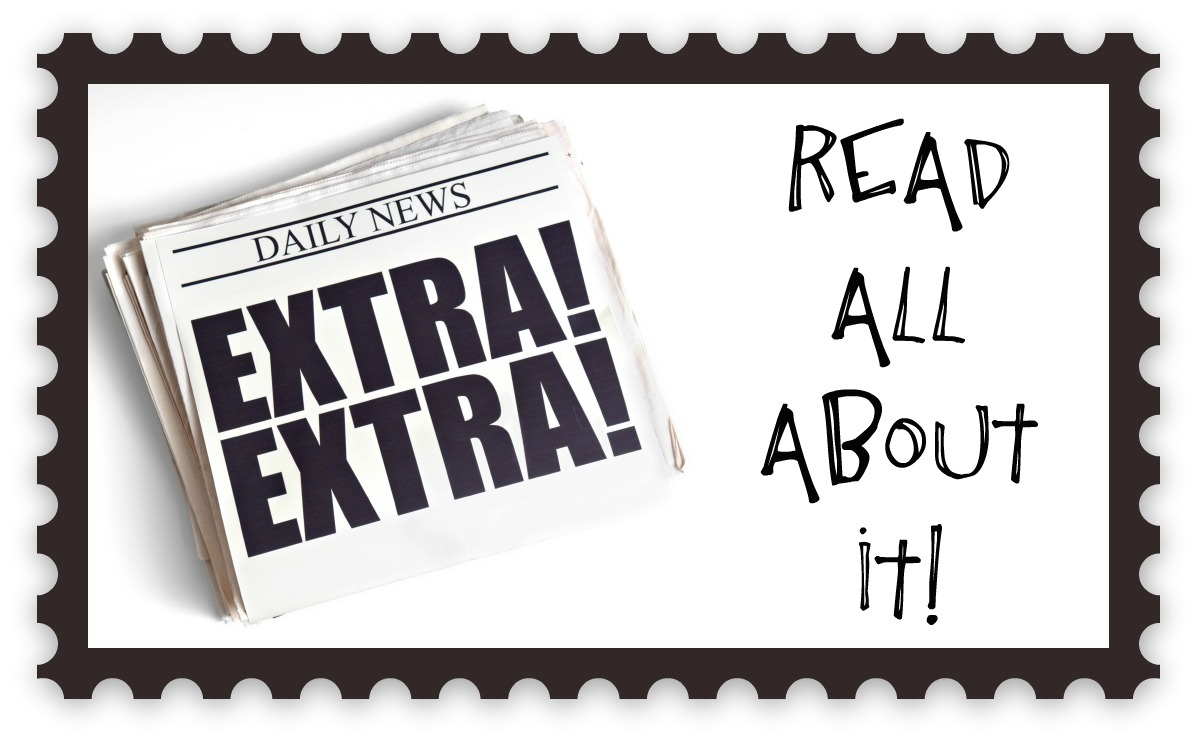 Briefs are posted weekday mornings, M-F
President Joe Biden informed Congress on Monday that he will end the twin national emergencies for addressing COVID-19 on May 11, as most of the world has returned closer to normalcy nearly three years after they were first declared.
The move to end the national emergency and public health emergency declarations would formally restructure the federal coronavirus response to treat the virus as an endemic threat to public health that can be managed through agencies' normal authorities.
Biden's announcement comes in a statement opposing resolutions being brought to the floor this week by House Republicans to bring the emergency to an immediate end. House Republicans are also gearing up to launch investigations on the federal government's response to COVID-19.
The costs of COVID-19 vaccines are expected to skyrocket once the government stops buying them, with Pfizer saying it will charge as much as $130 per dose. Only 15% of Americans have received the recommended, updated booster that has been offered since last fall.
People with private insurance could have some out-of-pocket costs for vaccines, especially if they go to an out-of-network provider. Free at-home COVID tests will also come to an end. And hospitals will not get extra payments for treating COVID patients.
—Associated Press
A growing number of doctors say that they will not get COVID-19 vaccine boosters, citing a lack of clinical trial evidence.
"I have taken my last COVID vaccine without RCT level evidence it will reduce my risk of severe disease," Dr. Todd Lee, an infectious disease expert at McGill University, wrote on Twitter.
Lee was pointing to the lack of randomized clinical trial (RCT) results for the updated boosters, which were cleared in the United States and Canada in the fall of 2022 primarily based on data from experiments with mice.
Lee, who has received three vaccine doses, noted that he was infected with the Omicron virus variant—the vaccines provide little protection against infection—and described himself as a healthy male in his 40s.
Dr. Vinay Prasad, a professor of epidemiology and biostatics at the University of California, San Francisco, also said he wouldn't take any additional shots until clinical trial data become available.
"I took at least 1 dose against my will. It was unethical and scientifically bankrupt," he said.
Allison Krug, an epidemiologist who co-authored a study that found teenage boys were more likely to suffer heart inflammation after COVID-19 vaccination than COVID-19 infection, recounted explaining to her doctor why she was refusing a booster and said her doctor agreed with her position.
She called on people to "join the movement to demand appropriate evidence," pointing to a blog post from Prasad.
"Pay close attention to note this isn't anti-vaccine sentiment. This is 'provide [hard] evidence of benefit to justify ongoing use' which is very different. It is only fair for a 30 billion dollar a year product given to hundreds of millions," Lee said.
Dr. Mark Silverberg, who founded the Toronto Immune and Digestive Health Institute; Kevin Bass, a medical student; and Dr. Tracy Høeg, an epidemiologist at the University of California, San Francisco, joined Lee and Prasad in stating their opposition to more boosters, at least for now.
Høeg said she did not need clinical trials to know she's not getting any boosters after receiving a two-dose primary series, adding that she took the second dose "against my will."
"I also had an adverse reaction to dose 1 moderna and, if I could do it again, I would not have had any covid vaccines," she said on Twitter. "I was glad my parents in their 70s could get covid vaccinated but have yet to see non-confounded data to advise them about the bivalent booster. I would have liked to see an RCT for the bivalent for people their age and for adults with health conditions that put them at risk."
—The Epoch Times
Like spoiled children, liberals never give up when they want something, and they can never get enough. Whether it's more redistribution of taxpayer money, more acceptance of unacceptable behavior, or another cookie, left-wingers always want more. Perfect example: Rather than "only" coming after our evil, planet-destroying passenger cars, the left is targeting our pickup trucks as well, my fellow Americans.
Moreover, the idiocy is neither new nor driven only by the left's hatred of internal combustion engines.
As I first reported in January 2021 — and this is laugh-out-loud hysterical — pickup trucks not only brazenly project "petromasculinity"; they're also the personification (or would that be "truckification"?) of "glorification of violence and domination." Incidentally, one of the many benefits enjoyed by conservative political pundits is never having to make crap up; the left's got you covered on a regular basis.
Fast-forward to today. Nothing has changed.
Make that, the left has grown even nuttier about the evils of pickup trucks and their owners.
The latest push against large pickup trucks takes two basic forms: They're large and scary and hurt people, and they're bad for the environment, especially with people not really needing them for anything practical.
To make their point even "clearer," Transportation Alternatives tweeted:
SUVs + pickup trucks are up to 3x more likely to kill or seriously injure people during a crash than smaller cars.
NYC must shift to a weight-based tax to discourage people from driving cars that are too big and too dangerous for our streets.
I don't own a large pickup truck — yet — but if these pearl-clutching busybodies don't mind their business, I'm sorely tempted to go out and buy one.
—Former editor and senior writer at Independent Journal Review Mike Miller
The death of 29-year-old Tyre Nichols, a black man, after his altercation with police during a traffic stop has thrust a discussion of police reform back into the news cycle. The five officers involved, who were also black, were fired and each charged with second-degree murder, aggravated assault, aggravated kidnapping, official misconduct and official oppression. Another narrative, though, ought to be examining how it was that these officers were allowed on the force in the first place. As a report from the New York Post highlighted, that may have to do with relaxed standards.
According to the report, two of the officers, Tadarrius Bean and Demetrius Haley, both joined in August 2020, which was over two years after the department loosened education qualifications to become an officer. Among such loosened requirements included no longer needing an associate's degree or 54 college credit hours to join the force. Officers could also get hired with five years of work experience.
Predictably, experts believe that this led to "less desirable" candidates. "They're desperate. They want police officers," Mike Alcazar, an adjunct professor at John Jay College of Criminal Justice and a retired NYPD detective, told The Post.
"They're going through it, they check off some boxes, saying, 'Ok, they're good enough, get them on.'"
—Townhall
Don't look now, but gas prices are heading back up, and GasBuddy predicts the national average could hit $4 again in a couple of months. The price for a gallon of regular is up more than 13% nationally over the past month.
Some states have seen prices increase by nearly $1 per gallon this month alone.
Just six weeks ago, the national average was hovering around $3 per gallon.
Since bottoming out at that price, gas prices have steadily climbed. The current average is just shy of $3.50 per gallon, and no states are immune from the price hike.
Fifteen states now have averages above $3.50 per gallon, up from only six states last month. And now, not a single state is averaging under $3.10 per gallon.
Industry analysts say it is not demand fueling the increase, but rather the winter weather.
"It all started in late December thanks to an arctic blast that hit much of the country, all the way down into Texas," GasBuddy analyst Patrick De Haan told NewsNation affiliate WNCT. "The extremely cold weather caused equipment failures at refineries, so as a result, gasoline production was disrupted."
Warmer weather won't necessarily mean lower gas prices, though. Prices typically rise in spring as refineries switch to summer-grade gasoline.
GasBuddy said that could mean a return to $4-per-gallon gas as soon as March.
—The Hill
The share of Americans who say they live paycheck-to-paycheck climbed last year, and most of the new arrivals in that category were among the country's higher earners, a new study shows.
Some 64% of US consumers — equivalent to 166 million people — were living paycheck-to-paycheck at the end of 2022, according to the survey by industry publication Pymnts.com and LendingClub Corp.
That's an increase of 3 percentage points from a year earlier, or 9.3 million Americans. And out of that group, some 8 million were people earning more than $100,000 a year. More than half of that income cohort said they lived paycheck-to-paycheck in December, up 9 percentage points from a year earlier.
The numbers likely reflect growing strain on household budgets after the cost of living surged, wages often failed to keep up, and pandemic savings got drawn down.
—Bloomberg
In the wake of COVID-19, people now overwhelmingly believe that the education system's broader purpose needs to be rethought. This begins with a shift away from standardized testing, college prep and a one-size-fits-all model and toward personalized curricula, practical skills and subject mastery.
A new Purpose of Education Index survey released by the Massachusetts-based national think tank Populace found a radical shift in the way most of us view education and what our children should be getting out of it.
"The findings show the K-12 educational system is wildly unresponsive to what parents and children actually want," said Todd Rose, co-founder and CEO of Populace.
Rose added that people are not looking for something "better" — they are looking for something fundamentally different. "They want a way out of the one-size-fits-all approach driven by standardized testing models and elite institutions making us compete in a zero-sum game and instead an educational framework geared towards individualized learning, practical skills, and preparation for a meaningful life."
The study was conducted with over 1,000 participants conducted with cooperation from YouGov and data analytics firm Gradient. Respondents were given 57 priorities for K-12 education and ranked them.
The fissure between the public education system and parents began in 2020, when school districts across the country closed at the beginning of the pandemic.
Test scores shared with the Associated Press showed that the average student lost over half a year of learning in math and a quarter of a school year in reading. But students in some public-school districts lost twice that in learning.
This has all prompted many parents to move their children out of public schools and into private or parochial schools, most of which are not controlled by teachers unions and stayed open during the pandemic. The overall rate of parents choosing to home-school grew from 5.4% to 11.1%, according to data from the Census Bureau.
Respondents said they wanted to see students develop practical skills such as managing personal finances, preparing meals or making appointments as their top priority — functions that students a generation ago learned in home economics classes.
—Political journalist Salena Zito
New York's infamous "Amityville Horror" house sold recently for almost $1.5 million, a sign the real estate market is rebounding even as prices have begun to cool overall.
The home, at 108 Ocean Avenue in Amityville, N.Y., has been known for decades as the site of Ronald DeFeo's horrific six-person homicide in 1974, when he killed his parents and all four of his siblings while they slept.
The house subsequently became associated with claims of demonic and supernatural activity after husband-and-wife George and Kathy Lutz purchased it in 1975 and fled it after less than a month, claiming the house was severely haunted.
The Ocean Avenue home sold this month for $1.46 million, the New York Post reported, about $200,000 below its listed asking price yet still more than double what it fetched in 2017, when it sold for just over $600,000.
—Just the News
"Top Gun: Maverick" took home the top prize of best picture at AARP's Movies for Grownups Awards on Saturday.
"I've produced over 50 movies and more than 2,000 hours of television but there was one question that everybody kept asking, 'Will there ever be another "Top Gun?"' "Maverick" producer Jerry Bruckheimer said. "After almost four decades, all the pieces fell into place and we finally released the much anticipated sequel just when everybody seemed to need it the most."
"Elvis" director Baz Luhrmann was presented with the best director award by the film's star Austin Butler, and the biopic was also recognized in the best time capsule category.
—Variety
Priscilla Presley has filed legal documents disputing who oversees the estate of her late daughter Lisa Marie Presley.
The filing in Los Angeles Superior Court last week disputes the validity of a 2016 amendment to Lisa Marie Presley's living trust that removed Priscilla Presley and a former business manager as trustees and replaced them with Lisa Marie Presley's two oldest children, Riley Keough and Benjamin Keough, if she died or became incapacitated. Benjamin Keough died in 2020.
A living trust is a form of estate planning that allows a person to control their assets while alive, but have them distributed if they die. It serves the function of a will if a separate will is not filed, as appears to be the case with Lisa Marie Presley.
Lisa Marie Presley, a singer and the only child of Elvis Presley, died at a California hospital at age 54 on Jan. 12 after paramedics answered a 911 call reporting a woman in cardiac arrest. The Los Angeles County coroner is investigating, and has not yet given a cause of death. She was laid to rest at her family home, Graceland, on Jan. 22.
—USA TODAY
The world is still reeling from the death of Lisa Marie Presley, who died earlier this month at the age of 54 after suffering a heart attack. Now, the disturbing truth about her passing has been revealed.
Daily Mail reported that Presley underwent plastic surgery two months before her death in a procedure that partly led to her losing 50 pounds. She was also on opioids in the weeks before her passing as she desperately tried to lose weight for the promotional tour for the movie Elvis, the biopic about her father.
Just two days before she died, Presley was seen slurring her words and looking unsteady on her feet as she walked the red carpet at the Golden Globe Awards.
"I'm gonna grab your arm," she told her old friend Jerry Schilling, 80, as she was interviewed by the television host Billy Bush.
.
Presley had long been open about her issues with opioids, admitting that she developed an addiction after she was prescribed short-term medication during her recovery from the birth of her twin daughters, Harper Vivienne and Finley back in 2008. She was heavily abusing cocaine by 2013, and she checked into rehab at least five times.
—The Mix Net
Cindy Williams, who played Shirley opposite Penny Marshall's Laverne on the popular sitcom "Laverne & Shirley," has died, her family said Monday.
Williams died in Los Angeles at age 75 on Wednesday after a brief illness, her children, Zak and Emily Hudson, said in a statement released through family spokeswoman Liza Cranis.
Williams worked with some of Hollywood's most elite directors in a film career that preceded her full-time move to television, appearing in George Cukor's 1972 "Travels With My Aunt," George Lucas' 1973 "American Graffiti" and Francis Ford Coppola's "The Conversation" from 1974.
But she was by far best known for "Laverne & Shirley," the "Happy Days" spinoff that ran on ABC from 1976 to 1983 that in its prime was among the most popular shows on TV.
Williams played the straitlaced Shirley Feeney to Marshall's more libertine Laverne DeFazio on the show about a pair of blue-collar roommates who toiled on the assembly line of a Milwaukee brewery in the 1950s and 60s.
"They were beloved characters," Williams told The Associated Press in 2002.
DeFazio was quick-tempered and defensive; Feeney was naive and trusting. The actors drew upon their own lives for plot inspiration. The series was the rare network hit about working-class characters, with its self-empowering opening song: "Give us any chance, we'll take it, read us any rule, we'll break it."
—USA TODAY
ON THIS DAY IN HISTORY – 83 years ago today in 1940, the first Social Security check was distributed in the United States.
The retirement payment was issued to 65-year-old Ida May Fuller in Ludlow, Vermont. The newly retired legal secretary started collecting benefits of $22.54 per month (a total of $22,888)—until she died at 100 years old. The new Social Security insurance program promised to provide monthly income to seniors during retirement, disability, or upon the death of spouse, and has been doing that for 80 years now.