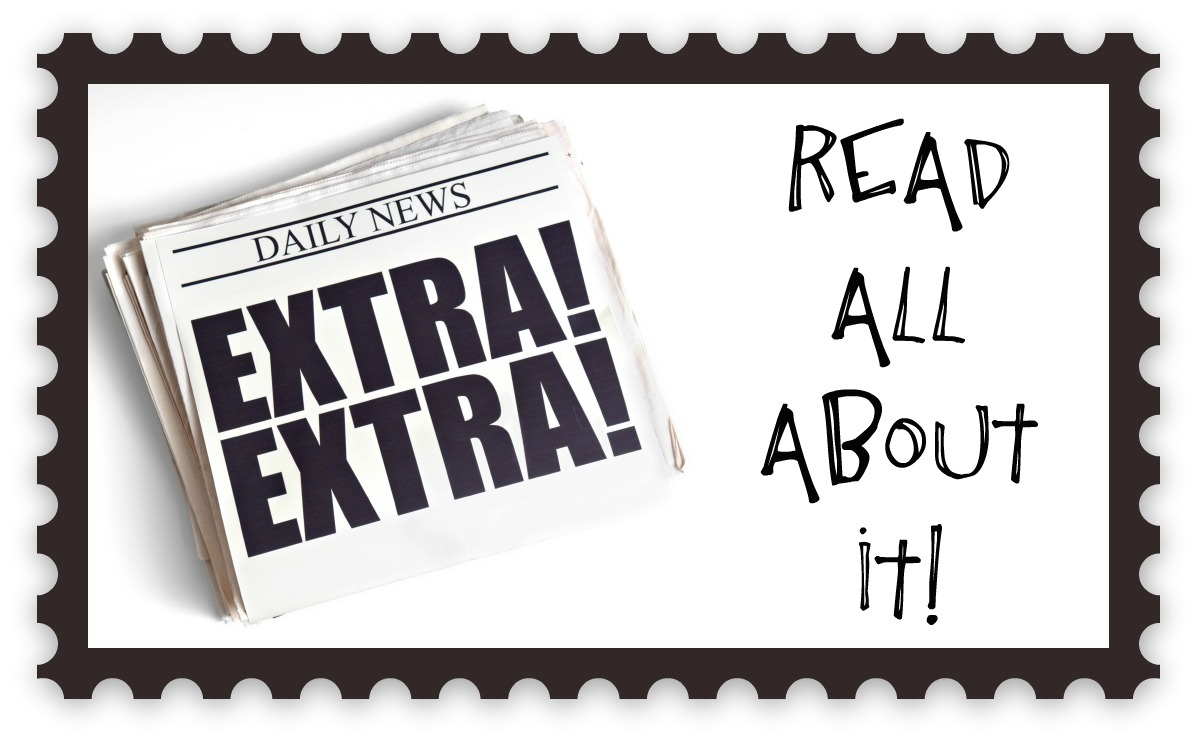 Briefs are posted weekday mornings, M-F
After being canceled in one of the reddest counties in Texas, Kyle Rittenhouse finally got his chance to speak against what he described as a concerted censorship effort against him and conservatives.
In a rare public appearance (last Thursday), Rittenhouse, who has become an icon for Second Amendment advocates, walked onto the stage with AC/DC's "Back in Black" blaring over loudspeakers to loud applause.
He answered questions during an interview with Cassandra Spencer, the former Facebook whistleblower for Project Veritas, who also spoke at the event held at the Montgomery County Fairgrounds (Texas).
"So, censorship has played a major role in my case, my life—being censored from my supporters, being taken off Twitter, Facebook, Instagram," he said. "That's how censorship has played a huge role."
Rittenhouse said the cancellations were just the latest attempts to silence him since he was criminally charged with killing two rioters with an AR-style semi-automatic rifle and wounding a third during the protests in Kenosha, Wisconsin, during the summer of 2020.
A jury found him not guilty of all charges after he testified that he acted in self-defense. Rittenhouse traveled to Kenosha to help protect property and provide first aid.
"I knew God was on my side. I knew he was watching over me," Rittenhouse said when asked about how the censorship and falsehoods affected his trial.
Rittenhouse said mainstream media, business, and the government had leveled an ongoing, concerted effort to silence and defame him.
The mainstream media called him a murderer and said he shot black people at the riot—which was verifiably false, he said. But people still think that's what happened, he said, also complaining about comments from Hollywood actors shaped by initial media reports.
While trying to raise money for his defense, Rittenhouse said that Go Fund Me took down his donation page. He noted that Facebook removed comments supporting him, and people who helped him were removed from Instagram and Twitter for supporting him.
"I was blacklisted on social media platforms," he said.
He recalled that a police lieutenant who contributed to his defense fund was fired for exercising his free speech right to support him. Yet, there was a case of a police chief marching with Black Lives Matter who was not penalized for his free speech, he said.
Rittenhouse said the government was not being truthful during the trial. The prosecution said he was chasing protesters but had a video showing just the opposite, he said.
"I don't think I was given a fair trial," he said.
People react to the verdict in the trial of Kyle Rittenhouse, outside the Kenosha County Courthouse in Kenosha, Wis., on Nov. 19, 2021. (Evelyn Hockstein/Reuters)
Rittenhouse, 20, said he's just an average young adult who was thrust into the limelight.
"You're a hero," someone yelled from the audience, which responded with a burst of applause.
Rittenhouse said that only those who oppose left-wing ideas are silenced. He noted that people involved in conservative organizations, such as Turning Point USA, are targeted and censored on social media.
"It's disturbing, sickening. I don't know how that can continue to happen," he said.
Rittenhouse said that the climate is so polarized today that negative press had put him in danger.
"They put my safety at risk, they put my life at risk," he said. "There are people who want to kill me because of what the media has said."
—The Epoch Times
The Madison Metropolitan School District (MMSD) in Wisconsin will dedicate a week in their upcoming year to teach elementary school kids, from Kindergarten up to grade five, about gender identity and sexual orientation with lessons created by LGBT activists from the Human Rights Campaign Foundation (HRCF).
According to an email obtained by the Daily Caller News Foundation, "The goal is for students to understand the difference between gender, sexual orientation and sex assigned at birth. Students are NOT being asked to share their specific identities for each of these components, rather just acknowledging that they exist and are different and how to show respect for all identities."
The program is part of HRCF's "Health and Social Emotional Learning (SEL) Lessons," a portion of their "Welcoming Schools" project to create more "gender inclusive schools."
The week-long campaign will include "read-alouds" and "classroom discussions" surrounding gender identity, sex assigned at birth and sexual orientation, before concluding with a "rainbow day."
The email encourages families to watch an introductory video that explains what the school district is teaching and why.
The video features a "gender snowperson" who explains that gender identity comes from the brain and is "who you know you are," whereas sexual orientation comes from the heart and is "who you know you love."
The video describes sex, sexual orientation, gender identity, and gender expression as part of a "continuum," or a spectrum.
Students from kindergarten through the third grade will learn about sexual orientation based on "who they love," emphasizing that "anyone can love anyone," while grades four and five will learn the definitions of gay, lesbian, bisexual, pansexual and asexual, the video explains.
—The Post Millennial
Former President Donald Trump visited the first two primary states, New Hampshire and South Carolina, on Saturday as his 2024 presidential campaign officially hit the trail.
Trump delivered the keynote address at the New Hampshire Republican Party's annual meeting in Salem, New Hampshire, on Saturday morning.
"So we're here, and we start, we begin," said Trump at the top of his address, adding he was "thrilled to be back in this beautiful state."'
CNN reported that he also bashed media, as many mainstream and legacy outlets and networks like CNN have attempted to brand his campaign as being off to a "sluggish start," as he has not held one of his trademark rallies.
"They said, 'He's not doing rallies, maybe he's lost that step.' I'm more angry now and I'm more committed now than I ever was," Trump said, according to CNN's Katie Sullivan, Gabby Orr, and Kristin Holmes.
However, Chris LaCivita noted earlier this month when speaking with Politico that it is very early in the campaign and added that "it would be kind of crazy to be spending huge amounts of money this far out." For reference, the Iowa caucus remains twelve months away, and Trump did not even announce his first campaign for the presidency until June 2015 – seven months ahead of the Iowa caucus.
Additionally, Trump has put forth a number of videos laying out strong policy platforms on many issues, including a comprehensive plan to protect free speech, a vision to take on drug cartels in a fashion similar to the Islamic State, and a plan to protect America's economic "Crown Jewels" from communist China. These videos have coincided with a substantial 15-point surge in his favorability since December, which was documented in a recent Economist/YouGov poll.
—Breitbart News
Former President Trump condemned the brutal murder of 29-year-old Tyre Nichols after five Memphis Police officers pepper sprayed and beat him.
"I thought it was terrible. He was in such trouble. He was just being pummeled. Now that should never have happened," Trump said during an interview with the Associated Press. '
In the video footage that was released on Friday, Nichols can be heard repeatedly crying out to for his mother and pleading with the men to let him go saying "I didn't do anything." Trump said that this part of the footage was particularly hard for him to hear.
"That was really the point that got me the most, to be honest with you," Trump continued.
The former president suggested that a simple traffic violation was not the motive for the five cops to attack Nichols, adding that the video footage is "pretty conclusive."
—Townhall
The United States Customs and Border Protection agency is asking Americans to stop trying to smuggle in raw eggs from Mexico.
As avian flu is causing the price of eggs and poultry to rise, along with the current inflation rate, people are purchasing the products in Mexico instead of shelling out the extra cash at the grocery store.
"There has been a large increase in the volume of prohibited food items, such as raw eggs and raw poultry meat, brought by travelers from Mexico. We would like to remind the traveling public that federal agricultural regulations remain in effect," Jennifer De La O, CBP Director of Field Operations in San Diego, said in a news release.
In a separate tweet, De La O said that people could face up to a $10,000 fine if they take a crack at illegally smuggling the items.
—Just the News
(Leftists) are the nail in the tire of your homecoming float, the rock you twist your ankle on while taking the field for the Super Bowl, the open-mouth belch during a moment of silence. Only miserable human beings could be such a destructive force every single time there is something that could actually unite Americans, because unity is kryptonite to the progressive movement.
Honestly, if 9/11 happened today it would take about 5 minutes before some rabid Squad member took to the floor of the House of Representatives to blame an old Trump tweet or something from the Reagan administration as justification for the attack.
Democrats can't let people simply be people, they need us to be groups; groups that can be manipulated to do whatever best suits their needs at any given moment, and any people hurt in the process are expendable.
After the death of George Floyd there really wasn't anyone saying the video was really nothing. People saw that long video and were horrified that someone would just sit there for that long on top of a handcuffed man. That didn't help Democrats, so the division soon started.
The country could have united behind many needed reforms to policing and how people taken into custody should be treated. Instead, we got "defund the police" and "all cops are bastards," followed by months of "mostly peaceful riots" and the destruction of black neighborhoods and business while "Black Lives Matter" grifters became rich real estate tycoons. Literally the only lives made better through that summer were Democrat politicians and progressive activists who were good at fundraising from idiotic "woke" corporations.
Wealthy, wine drinking, Pilates-doing suburban white women, who wouldn't even consider driving through the destroyed black neighborhoods in daylight before the riots, opened another bottle of Piot and celebrated their absentee ballot-casting for the very party responsible for the destruction.
Democrats rail about the "school to prison pipeline" and propose to "fix" it by closing the prisons rather than looking at why the schools fail so many of their students. Apparently "Big Warden" doesn't shovel the kind of money to Democrat candidates the way the teachers' unions do. Then again, no one does. If the UAW did, Democrats would spend their time justifying new cars breaking down after a year, but since the biggest victims of progressive policy failures are black kids who'll still vote 80 percent or more for Democrats in elections, these politicians literally ignore the slaughter of innocent people daily because they can't be monetized or used to mobilize.
The left has changed the definition of words to help their division. But few words have been bastardized more than "community." It used to mean your neighborhood and the people in it; from the kids you grew up with to the old guy in the corner house everyone was slightly afraid of but who was secretly always nice. Now it means people who share your skin tone or sexual proclivities. Democrats would rather you care more deeply about something horrible happening to a person you've never met who lives thousands of miles away from you.
The horrible death of Tyre Nichols is the latest example of how the left works. Al Sharpton shows up, MSNBC sends half their on-air staff. Biden makes a phone call, then a visit is planned – he talks about the family like he spent years vacationing with them when the reality is he can barely remember their names or why he's there. Then the "think pieces" about how society is really to blame, or something else, and how we all need some kind of reckoning because of it.
It may not work in this case, since all the police are black and they have been charged with very serious crimes.
The country watched the video of a man beaten and no medical aid rendered for far too long. That could unify most, if not all, of the country. But that unity wouldn't be "behind Democrats," so it's not useful and must be destroyed. That's what Democrats do, they destroy.
—Columnist Derek Hunter, Townhall
With Republicans having control of the House of Representatives, several Republicans want greater oversight of the money being sent to Ukraine. It is unfortunate that it took a change in House leadership to make sure American taxpayer money is being spent properly overseas.
The state of U.S. military production was another news story that broke this month — and this story should be more concerning to the American public than Ukraine's problems.
The Center for Strategic and International Studies think tank released a report on the U.S. defense industry and military aid to Ukraine.
The report found that the United States' "defense industrial base is not adequately prepared for the competitive security environment that now exists." The United States is ranked third in casting production, which is necessary for creating weapon systems, and the lag time for the production of most weapons is more than a year.
CSIS believes the United States would run out of precision missiles and other advanced technology in less than a week in a Taiwan Strait conflict. If that were to happen, the United States would have to resort to more crude weapon types, just as Russia has resorted to in Ukraine. The 20 High Mobility Artillery Rocket Systems (HIMARS) that the United States sent to Ukraine could be replaced in about three years depending on the production surge rate. HIMARS have been very effective in Ukraine, but this highlights the continued danger of the United States' ability to produce weapon systems. If America needs many of these weapon systems in short order, it appears the capability is not there to produce them.
This is not a debate about aid to Ukraine but rather a debate on U.S. military production capabilities. The war in Ukraine should be viewed as a sideshow for the United States by capability alone. More than $100 billion in aid has been sent to Ukraine. This is not a small amount, but with a defense budget of more than $700 billion annually, the Ukraine war should not be straining our military. If a conflict did arise that threatened the United States, it would certainly expend more munitions and weapon systems than the Ukraine-Russian war has spent.
—Tyler Stone studied history at Le Moyne College. He currently resides in Arlington, Virginia and is a member of the WWII Ranger Research and Education Group.
A resolution introduced in the House and Senate by Rep. Andrew Clyde (R.-Ga.) and Sen. Mike Braun (R.-Indiana) would make January 22—the day that the Supreme Court issued its Roe v. Wade decision—the "Day of Tears."
"Since Roe v. Wade, the evils of abortion have unlawfully terminated more than 60 million innocent lives—all precious, worth saving, and made in the perfect image of God," Clyde said in a press release. "I'm proud to introduce this resolution to recognize the anniversary of this dreadful decision as the Day of Tears to honor and mourn the loss of these unborn children."
"I am proud to introduce the Senate resolution recognizing the over 60 million lost to abortion since the Supreme Court's 1973 decision and calling for flags to be flown at half-staff in their memory," said Braun.
—CNS News
In New Brunswick New Jersey, officials admitted that a grown woman who posed as a teen girl was able to attend classes at the city's high school for several days after enrolling with fake documents.
Superintendent Aubrey Johnson told the Board of Education that, during the week of January 16, the woman attempted to enroll in classes and attended the school for four days before she was ousted from the institution.
"By filing false documents, an adult female posing as a student was able to be enrolled in our high school," admitted Johnson during his report at the BOE's January 24 meeting.
"She was here for four days before being found out, and barred from entering the district property," said Johnson. "All appropriate authorities were immediately notified, and the individual in question has now been arrested for providing false documentation."
Now, community members are concerned about the woman's motivations, the district is telling students who met with her not to communicate further, and students fear that she may have been attempting to lure young people into sex work.
But at their January 24 meeting, the Board of Education glossed over the shocking news, and effectively prevented students and parents from addressing them about it, voicing their concerns, or asking questions about how such a thing could happen.
—New Brunswick Today
Marriage is something you might look forward to as a milestone—especially when you know you've found the person you want to share your life with. But aside from the big celebration, the honeymoon, and the ensuing "wedded bliss," did you know that marriage comes with some significant health benefits? A new study published in Nov. 2022 in the Journal of Aging and Health concluded that being married actually lowers dementia risk.
00:11 / 00:31
"There's a correlation between being married in midlife and a lower risk of dementia as an elderly person," lead study author Vegard Skirbekk, senior researcher for the Department of Physical Health and Ageing and the Centre for Fertility and Health at the Norwegian Institute of Public Health (NIPH), said in a statement. Researchers evaluated data from 8,706 middle-aged participants, with 11.6 percent developing dementia and 35.3 percent developing mild cognitive impairment (MCI) after age 70. Interestingly, within this sample, married participants' odds of being diagnosed with either condition were lower than those who were unmarried or divorced.
There are many potential reasons for this correlation, researchers say, including the social aspect. "In several studies, it has been shown that social isolation is related to an increased risk of dementia," Skirbekk said, adding that previous studies have identified marriage as a protective factor for men, but it was "equally important for both men and women" in the current study. Other possible reasons included childlessness in unmarried people—as children "seem to be important" when it comes to dementia risk—or the increased stress associated with divorce.
—Best Life
The matchup for Super Bowl 57 is set and it's one that offers no shortage of storylines.
The Kansas City Chiefs will face the Philadelphia Eagles in Glendale, Arizona, on Feb.12 in a game that will showcase a pair of brothers on opposite teams, a head coach going against the team that fired him a little more than a decade ago and two of the best young quarterbacks in the sport.
Chiefs coach Andy Reid led Philadelphia to a berth in Super Bowl 39 in 2004 but came up short in a loss against the New England Patriots. Now, Reid will have the chance to avenge his dismissal from the Eagles with a Lombardi Trophy. To do so, he'll need another big game out of quarterback Patrick Mahomes, who will face off against Jalen Hurts of the Eagles. And Chiefs tight end Travis Kelce and Eagles center Jason Kelce will become the first set of brothers to play against each other in Super Bowl history.
—USATODAY
The Empire State Building was seen green on Sunday night and Twitter lost its collective mind as a result.
Moments after the Philadelphia Eagles demolished the San Francisco 49ers in the 2023 NFC Championship game, 31-7, to advance to Super Bowl 2023, the official Twitter account for the New York City landmark announced it would illuminate in green and white to celebrate.
"Fly @Eagles Fly! We're going Green and White in honor of the Eagles NFC Championship Victory," the message read.
The fallout from the post was unsurprisingly swift, with some deeming the lighting choice as an insult to the Empire State's own New York Giants, who were ousted from the playoffs last week by their loathed division rivals.
"New Yorker here. Wtf are you doing Empire State Building?!! Is this a joke?" one user tweeted while another remarked, "I need the Empire State Building to not be supporting the eagles this is insane."
"I can't believe the Empire State Building would betray the Giants like this," a user remarked.
"Absolute disgrace Empire State Building. When would Philadelphia EVER do something like this for NY. Did you lose a bet or something?!?" one user exclaimed.
The Empire State Building then changed its lights to Chiefs colors after Kansas City knocked off the Bengals in the AFC Championship game.
"This hurt us more than it hurt you," the Twitter account for the Empire State Building wrote along with a photo of the building in Chiefs colors.
The Eagles and Chiefs will face each other in Super Bowl 2023 on Feb. 12
—NY Post
The recent injury to Damar Hamlin on NFL Monday Night Football has once again raised questions about the safety of the game. Liberal thinkers have wondered why the country is addicted to such a violent and brutal game, while others believe the NFL should be banned.
There is no denying that injuries are a common part of the game.
Why is the league so popular and are there any redeeming social benefits?
Since 1965, NFL football has been most-watched spectator sport and has become an American tradition. Football is a two-dimensional game that televises well. Many fans prefer to watch games on TV rather than attend live. What specifically attracts people? The athleticism combined with the violence makes games both thrilling and riveting to watch, especially for those of us who have grown up with the NFL, which brings up another point. Not only do young boys watch the game, but players become role models to be emulated. And the ultimate success of the NFL is directly tied to the quantity and quality of the prospects available, who often start playing in grade school.
Over the past decade or so fears have risen about the potential for brain injuries in children. Much of this was spawned by the problems experienced by NFL players, and fewer young kids are playing. The big drop-off has been between the ages of 6 and 12, where participation is down about 20 percent. However, the number of high school-age players has not declined significantly. In 2019, 1, 006,013 played football — a drop-off of only 3265 since 2009.
During the pandemic, the number did slip below a million, but will probably rebound to some extent, although there will be fewer high school-aged youth in the general population. That said, it seems safe to say that fear of head injuries, at least to this point, has not hurt the NFL, and player standards will remain high. Consider that only .00075 percent of high school and 1 percent of college players will make it to the NFL. For the vast majority who don't make it, football can instill values like courage, discipline, hard work, and teamwork as well as providing an outlet for aggression so common in young males.
The starting minimum salary for a rookie is now $705,000, which puts a player in the top .07 percent of income earners. And if a player has the average career of three or four years, the money can provide a solid financial footing for the rest of their lives. Of course, the downside is the risk of serious injury, but to this point, the NFL has had no trouble attracting individuals more than willing to take that risk.
In 2021, 75 of the 100 most-watched shows were NFL games, and these types of numbers have been fairly consistent for years. As a result, the league will receive an incredible $113 billion over the next decade in TV and Amazon streaming revenue. The money is divided equally between the teams, which amounts to $321 million per team each year, which almost insures profitability.
In short, the NFL is the most successful sports organization in history and will continue to be America's game. It's the country's best entertainment value since other than streaming and basic cable, there are no fees involved. In addition, easy access to various gambling outlets will only increase the league's popularity.
Violence and aggression will always be a part of the game because that's what appeals to those of us who watch. To make the game less so would hurt TV ratings and profitability. Unfortunately, head injuries will also remain a part of the game, although improved helmet technology will provide more protection. There is also little doubt that calls to ban the game or to make it less violent will continue, but they will mostly be in vain.
—William Beaver writing in The American Thinker
ON THIS DAY IN HISTORY –Indian leader Mahatma Gandhi—considered the father of his country and internationally esteemed for his doctrine of nonviolent protest (satyagraha) to achieve political and social progress—was assassinated on this day in 1948.