THERE ARE THOUSANDS AND THOUSANDS OF FOOD BLOGS, BUT ONLY ONE CULINARY NO-NO!
True confession: During the recent Christmas season I may have committed a Culinary no-no.

Worse yet, it may actaully have been not one but 24.

As usual, the no-no is coming. But first, some background from a previous blog:
My lovely wife Jennifer is not a wine snob. But she loves wine.

I've blogged that Jennifer is a definite connoisseur, oenophile, slave to the grape.
She even owns this Christine Alexander top:
—Culinary no-no #732, April 10, 2022

Knowing full well the above information and that, as I've been told, "happy wife, happy life," this past November I snuck off to one of my all-time favorite shopping destinations. Aldi. LOL.

And I had to get there ASAP. Aldi first pioneered the Wine Advent calendar concept back in 2018. The product sells out almost immediately every year. Others have caught on. Numerous other retailers also sell their own versions.

Let's see what Aldi offered in 2022: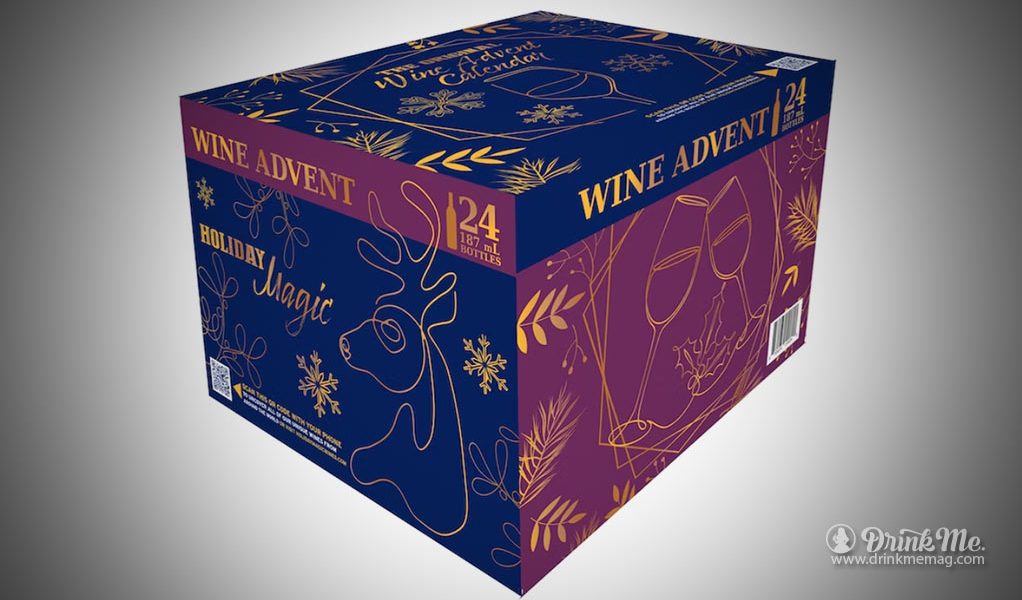 The Holiday Magic Wine Advent Calendar included twenty-four 187-mL plastic bottles inside, including 1 bottle each of:
"Candlelit Memories" Red Blend, 13%, France
"Celebrate Friends" Merlot, 14%, Republic of North Macedonia
"Cozy Fire" Chardonnay, 13.5%, Spain
"Dancing Lights" 70% Trebbiano/30% Chardonnay, 12%, Italy
"Dreams of Summer" Rosé, 11%, Italy
"Frigid Frolic" Shiraz, 12%, South Africa
"Handle With Care" Cabernet Sauvignon, 13.5%, Bulgaria
"Handmade Ornaments" Macabeo, 12.5%, Spain
"Hibernate With Me" Red Blend, 12.5%, Italy
"Holly Jolly" Sweet Red, 12%, Italy
"It's Cold Outside" Merlot, 12%, Italy
"Lovely Branches" Merlot, 13.5%, Bulgaria
"Peaceful Forest" Cabernet Sauvignon, 13%, Italy
"Singing Snowman" White Blend, 12.5%, Hungary
"Snow Fun" Vino Rosato, 12%, Italy
"Snowy Slopes" Red Blend, 12%, Spain
"Snowy Song" Riesling, 12%, Republic of North Macedonia
"Special Delivery" Red Wine, 13%, France
"Through The Forest" Pinot Gris, 13%, Hungary
"Warm Friend" Red Blend, 12%, France
"Winter Adventure" White Blend, 12.5%, Portugal
"Winter Getaway" Red Blend, 12.5%, Portugal
"Winter Vacation" Chenin Blanc, 12%, South Africa
"Wintertime Wonders" Grenache, 14.5%, Spain

Jennifer received an early Christmas present, 24 of them, and was very, very pleased. As far as I know, she rather enjoyed all two dozen of those tiny servings.

Being the magnamious hubby that I am Jennifer also opened, not a calendar per se, but a box of assortments from QVC produced by Vintage Wine Estates, a family of wineries and wines located throughout Napa, Sonoma, California's Central Coast, Oregon and Washington State.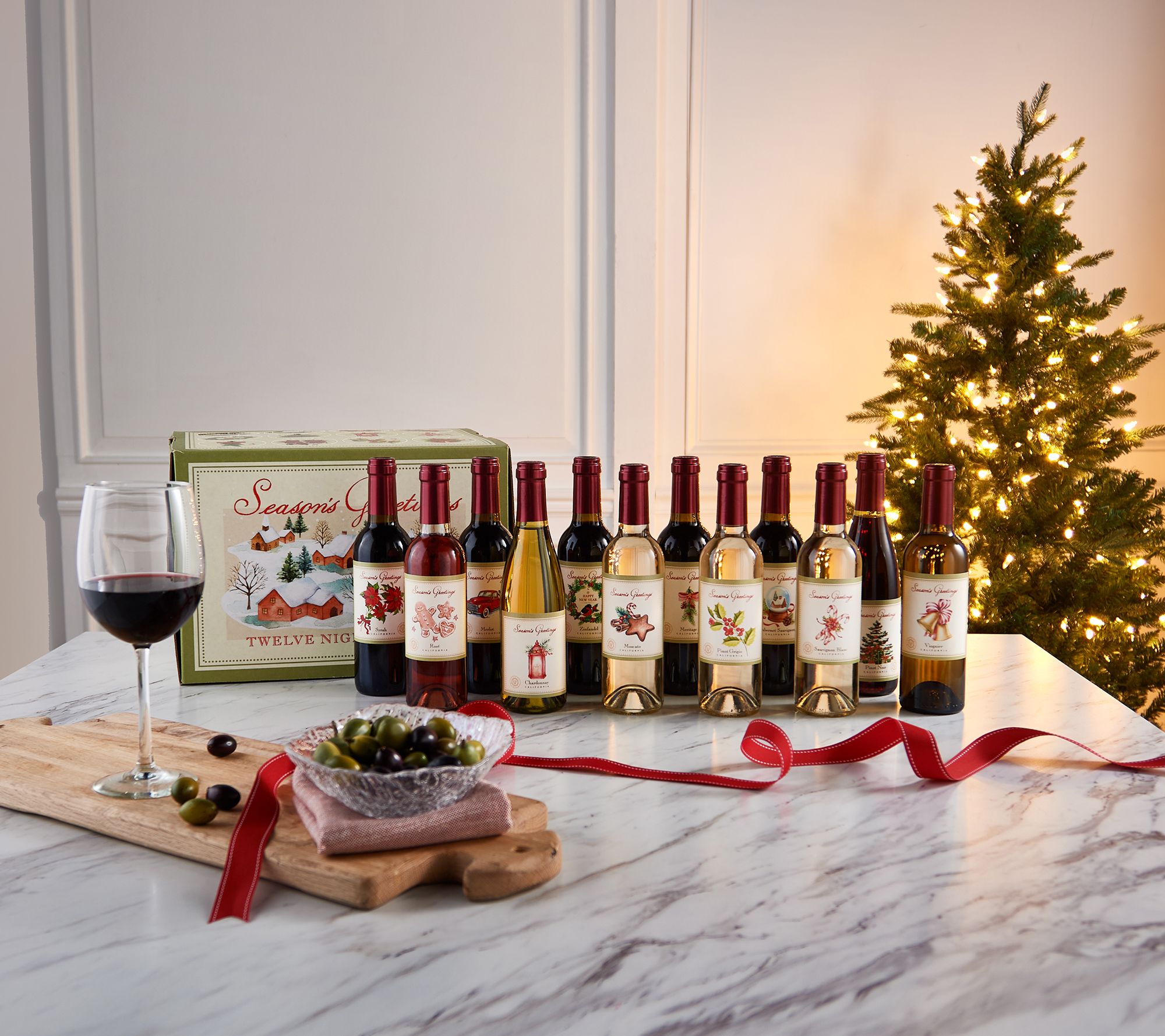 About those calendars, Lettie Teague would have turned up her nose. She may have said asked how could you do this to that wonderful wife of yours Kevin?

Teague is the Wine Columnist for the Wall Street Journalist. And she's no fan of what Aldi and others put on their shelves every Christmas.

"All the bad wine in the world seems to have been packaged into tiny bottles destined for these grown-up friendly takes on the traditional dispensary of toys and treats, one for each of the24 days leading up to the Christmas holiday," writes Teague.

"Like so many wine lovers I was seduced by the cute packaging, the little door to be opened each night to reveal a different red, white, or sparkler, only to be disappointed each time.

"I've had unspeakable red wines, bitter white wines and some truly terrible sparkling wines packaged in a festive disguise."

Teague concludes she hopes wine calendars disappear in 2023. Her dogs did get a pet food calendar, the only one she'll purchase later this year.

That's her choice. But I can assure you on this topic, Teague's review means nothing in the Fischer household.

CULINARY NO-NO BONUSES

From CBS News…

School Nutrition Directors Report Devastating Effect of Inflation, Regulation, Supply Chain Kinks, Staff Shortages

ICYMI last week, Culinary no-no #760