Every Friday night we smooth our way into the weekend with music, the universal language. These selections demonstrate that despite what is being passed off as art today, there is plenty of really good music available. Come along and enjoy.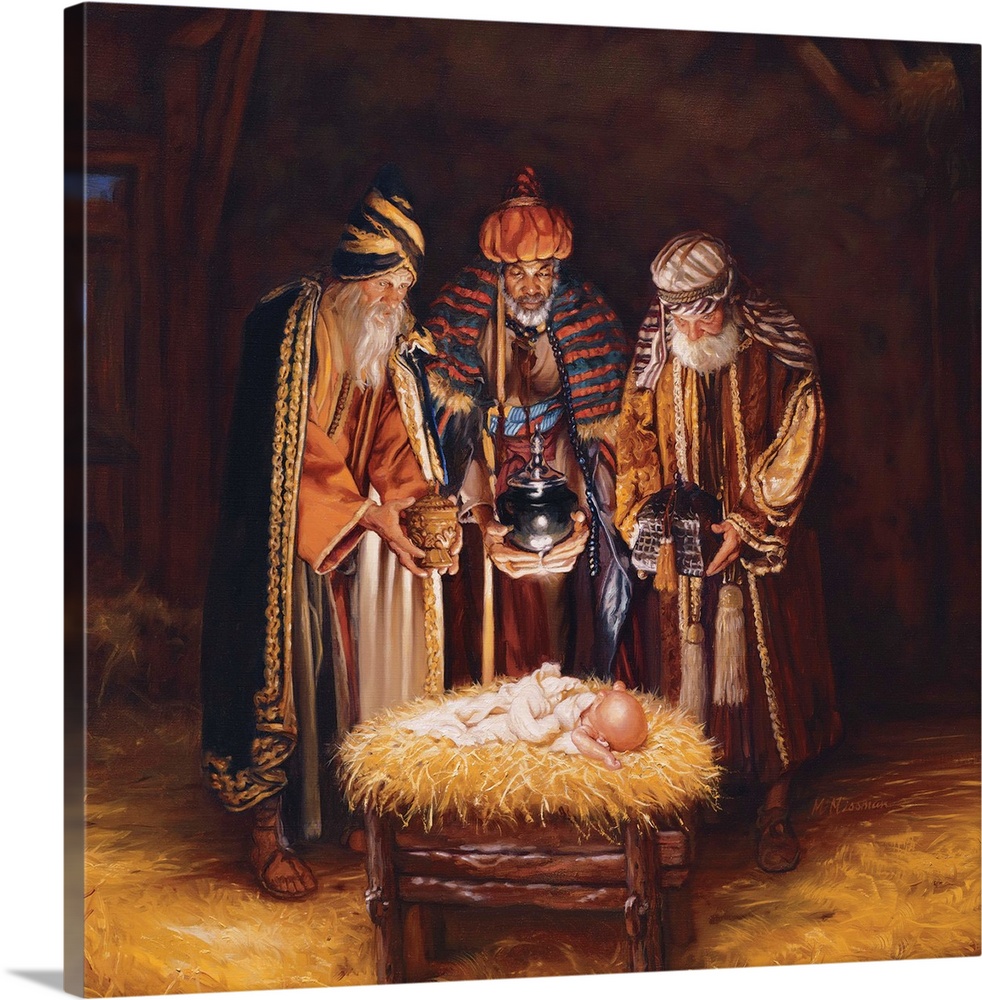 If I was to wish you a Merry Christmas on this January 6th you'd think it was a typo or that I was one egg short of a nog.

Well, Merry Christmas.
You see there is a liturgical precedent for claiming that Christmas is 12 days long.
Twelve days after Christmas is the Feast of the Epiphany that marks when the Magi encountered Jesus, Mary, and Joseph, and gave Jesus the gifts of gold, frankincense, and myrrh.
While the traditional date for the feast is Jan. 6, in the United States the celebration of Epiphany is moved to the second Sunday after Christmas, or January 8th this year.

Then there's Candlemas, or the Feast of the Presentation of the Lord that falls on Feb. 2. On this day, many Catholics bring candles to the church to be blessed. They can then light these candles at home during prayer or difficult times. as a symbol of Jesus Christ, the Light of the World. Candlemas is still observed with public, Christmas-esque celebrations throughout the world.

Here on my blog I say Christmas is Christmas until Sunday, so one last Christmas music fling.

we open with David Arkenstone, a beautiful musician, here on guitar as opposed to his usual keyboards. There's a definite Irish/Celtic sound as Arkenstone performs with Charlee Brooks.
In Denver it's common, almost expected to keep the Christmas trees up past New Year's Day.

Since 1906 there's been a Colorado tradition of keeping Christmas lights up through the National Western Stock Show, a part-rodeo, part-livestock show and part-fair that brings hundreds of thousands of people to the National Western Complex each year to celebrate the state's agricultural heritage. It's also a way to welcome visitors and to keep the city looking festive in January.
Each year, people from at least 40 states and 30 countries travel to Denver for the show that runs this year from Saturday, Jan. 7, to Sunday, Jan. 22.

NEXT…

Michael Feinstein calls her"a marvelously understated player whose interpretations of standards are just brilliant."

Christopher Louden of Jazz Times magazine says she is "an accomplished artist with a delicate touch."

The Los Angeles Times calls her music "elegant."

Entertainment News writes, "Beegie Adair is one of the finest piano players in the world."

Lots of Christmas trees are no longer on display, taken down as early as December 26th. But you still might see these decorations.
OK. So some people's Christmas symbols disappeared a long time ago. But many Orthodox Christians celebrate through January 19 where the holiday is known as Theophany and commemorates Christ's baptism. After fasting, Orthodox Christians attend a church ceremony where a priest blesses water, then uses it to bless the congregation. They then take holy water home and use it to bless themselves and their homes all year long. Orthodox Christians believe that all water is sanctified on Theophany, and in Eastern Europe YIKES! many take icy dips in lakes in a bid to wash away their sins.
Epiphany is a big deal in many places.

Right here in the good ol' US of A Epiphany kicks off the Carnival season where people eat yellow, green, and white-frosted king cakes that contain a figure of a baby thought to represent the baby Jesus. Though the cakes are particularly popular in Louisiana, whose state capital New Orleans is known for Mardi Gras, the cakes can be found nationwide.
In France, the holiday is traditionally celebrated with galette des rois, or the noted king cake. The round cake is layered with frangipane, a sweet almond paste, and connoisseurs check their slice to see if it has a bean baked into it. The recipient of the bean is crowned "king" for a day.
In Latin America some children put out grass and water the night before Epiphany for the animals who accompanied the three kings and receive gifts from the kings the next morning for their good behavior.
In Italy Epiphany is also known as Befana, a folk festival that celebrates the legend of an old woman or witch who went by that name. As the story has it, la Befana sheltered the Magi on their way to Bethlehem. After the wise men left, she decided to follow them in search of the baby Jesus. As she searches, the kindly old woman brings gifts to well-behaved children across Italy, a tradition similar to Santa Claus.

In Ireland Epiphany is also sometimes called 'Nollaig na mBean' or Women's Christmas. Traditionally the women get the day off and men do the housework and cooking.
Another travel-themed tradition in Europe becoming more common in North America is known as "chalking the door." The custom involves writing the initials of the Magi who are known as Caspar, Melchior, and Balthazar on or above the door of one's home. Those initials—C.M.B.—also stand for the phrase Christus mansionem benediciat, Latin for "may Christ bless this dwelling." Believers also add numbers for the current year and plus signs that represent Christianity's cross.

In Brazil, it is a custom to eat pomegranate because the huge amount of seeds and juice in the fruit represents wealth. The tradition originates from Portugal, where the first three seeds sucked were traditionally placed in the drawer where money was kept, the second batch of three went into the bread drawer and the third were thrown into the fire. Why all the seed stashing? To keep money, food and warmth coming all year. The pomegranate tradition is still practiced in Brazil, though most people wrap three seeds in foil and keep them in their wallets.

That's it for this week.

Goodnight.

Sleep well.

Have a great weekend!

From this week's Sunday Gospel reading:

Then Herod called the magi secretly and ascertained from them the time of the star's appearance.

He sent them to Bethlehem and said, "Go and search diligently for the child.

When you have found him, bring me word, that I too may go and do him homage."

After their audience with the king they set out.

And behold, the star that they had seen at its rising preceded them, until it came and stopped over the place where the child was.

They were overjoyed at seeing the star,  they saw the child with Mary his mother.

They prostrated themselves and did him homage.

Then they opened their treasures and offered him gifts of gold, frankincense, and myrrh.

And having been warned in a dream not to return to Herod,  they departed for their country by another way.