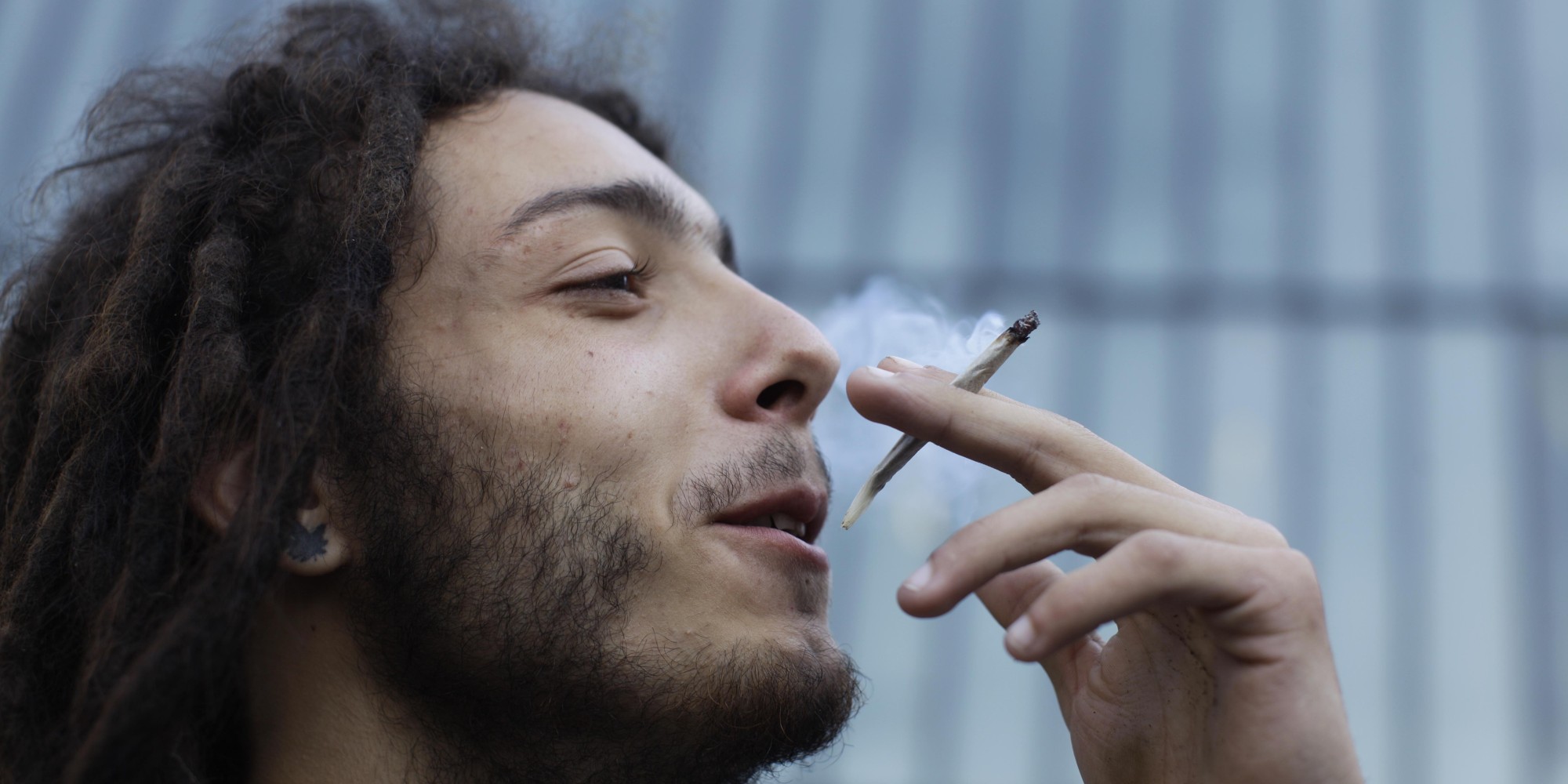 The Milwaukee Journal Sentinel reports:

Republican lawmakers in the state Senate are "close" to supporting the legalization of marijuana in Wisconsin for medical use, Senate Majority Leader Devin LeMahieu (R-Oostburg) said Thursday.
LeMahieu, who until now has opposed the idea, told the Milwaukee Journal Sentinel he believes legislation to create a medical marijuana program in the state could be passed this legislative session as long as regulations are put forward to ensure it's for those in serious pain.
"We don't want people going in because their back hurts and getting medical marijuana. It needs to be cancer pain, you know — prescribed."
LeMahieu's comments mark the first time a leader of the Senate Republicans has shown support for the idea. Opposition within the caucus has been a key hurdle for proposals in the past.
Assembly Speaker Robin Vos in recent years has shown support for legalizing medical marijuana, but former Senate Majority Leader Scott Fitzgerald, who now represents the 5th Congressional District, and LeMahieu had previously expressed deep skepticism toward the idea.
Democrats have long called for marijuana to be legalized in Wisconsin for medical and recreational use. Democratic Gov. Tony Evers is planning to again propose legalizng marijuana in the next state budget that lawmakers and Evers will soon begin negotiating and writing. The plan, which would require users to be 21 to purchase, is estimated to generate $166 million in revenue that Evers wants to use to help fund schools.
I'm reminded of a legislative hearing I attended many years ago in Madison on whether the state should OK use of marijuana for medical purposes. I was working for then-state Senator Mary Lazich (R-New Berlin) and she blogged:

"This is not good public policy. This is not good medical policy. Marijuana is not safe. It is not effective."

Dr. Michael Miller of Meriter Health Services and a member of the state Medical Society made those comments today to a joint hearing of the state Senate and Assembly Health Committees about medical marijuana legislation.

Dr. Miller hates the term, 'medical marijuana,' saying it is "too appealing."  Miller prefers, "the legalization of marijuana for medical purposes."

As a member of the Senate Health Committee, I prepared for today's hearing by speaking to the Waukesha County Drug Unit Commander, doctors, pharmacists, staff at the Medical College of Wisconsin and the University of Wisconsin, and End of Life Palliative Medicine professionals.  Wisconsin physicians can currently prescribe a drug that contains the active ingredient THC that according to the US Drug Enforcement Agency "has been found to relieve the nausea and vomiting associated with chemotherapy for cancer patients and to assist with loss of appetite with AIDS patients." The drug is marinol (Dronabinol).

Is medical marijuana necessary? Not if better medications are available that provide relief without giving a high. As I questioned at the hearing, why not provide medical marijuana through pharmacies rather than via compassion centers referred to as pot houses.

Testifying before a committee room packed with bill supporters, Dr. Miller reminded the audience that the American Medical Association (AMA) does encourage more research on this topic. However, the AMA does not support current state initiatives. Miller cautioned not to mix the idea of compassion with science.

The issue of whether marijuana works, said Dr. Miller, is extremely important.

"Smoking is not a safe delivery method for any product. The harms of marijuana are well-documented," said Dr. Miller.

Proponents cited polls showing acceptance of medical marijuana that Dr. Miller conceded. Why is the concept so popular?  Dr. Miller testified, "Everyone assumes it's effective because it's medical." However, Dr. Miller said medical marijuana is not safe.

Dr. Miller emphasized this is an issue about a drug approval process and that the legislation is not the correct method to approve a new drug. The Food and Drug Administration (FDA) and its system of enacting new drugs is the appropriate mechanism.  Dr. Miller believes the bill is an effort to legalize marijuana for certain patients.

Doctors will be put in an untenable position of having the authority to give the green light, so Dr. Miller says they will be deluged and heartstrings will be tugged. 

Dr. Miller testified that doctors will be asked, "How can you not be compassionate to me?  Physicians are really bad at saying no."  Dr. Miller added that anecdotal reports should not drive public policy making.

Recent trends show an increase in opiate and marijuana use among children.  Dr. Miller said kids are getting the sense that marijuana is safe because they perceive it is medical.

"The medical marijuana bandwagon is giving kids a (bad) message that it (marijuana) is a medicine," said Dr. Miller.

Assistant Attorney General (AAG) Kevin St. John told the committees, "Compassion centers (medical marijuana dispensaries) become targets for criminal activity." AAG St. John noted crimes including homicides have been associated with dispensaries. Drug dealers are known to congregate outside the facilities, offering marijuana for lower prices.

Under the legislation, an individual would be allowed access to 12 marijuana plants.  AAG St. John testified a plant can yield one pound of marijuana. The street value of marijuana is about $4,000/pound meaning patients would have access to about $50,000 worth of pot.

AAG St. John described the legislation as unnecessary because it problematically limits the arrest and prosecutorial powers of law enforcement if patients get a doctor's note.

Other concerns raised at the hearing include:

 –   A previous fiscal note prepared for medical marijuana legislation that if approved could result in 2.6 million individuals included in a medical marijuana registry, about half the state's population . 

 –   The inconsistency of proponents of smoking marijuana that lobbied heavily in the past for a statewide smoking ban . 

 –   A slippery slope leading to all-out legalization of marijuana is the actual motivation behind the legislation . 

 –  Other states that enacted compassion centers found them to be problematic, refer to them as pot houses, and are working to pass laws to regulate them similar to strip clubs and adult book stores.

—Mary Lazich, December 15, 2009
Need a more contemporary article?
Many people are unaware of marijuana addiction. But in the public health and medical communities, it is a well-defined disorder that includes physical withdrawal symptoms, cravings and psychological dependence. Many say it is on the rise, perhaps because of the increasing potency of genetically engineered plants and the use of concentrated products, or because more marijuana users are partaking multiple times a day.
"There should be no controversy about the existence of marijuana addiction," said Dr. David Smith, who has been treating addiction since the 1960s when he opened a free clinic in San Francisco's drug-drenched Haight-Ashbury neighborhood. "We see it every day. The controversy should be why it appears to be affecting more people."

WI Congressman Glenn Grothman asked this compelling question when interviewed by WTMJ Radio's Steve Scafiddi.
"Do we really want to be around people who are high all the time?"
Personally, not really.
Grothman also said it's not good if people are spending a good portion of their daily lives in a haze.
But he conceded the opposition is losing the fight, based on polls and the divide between the young and old on this issue.