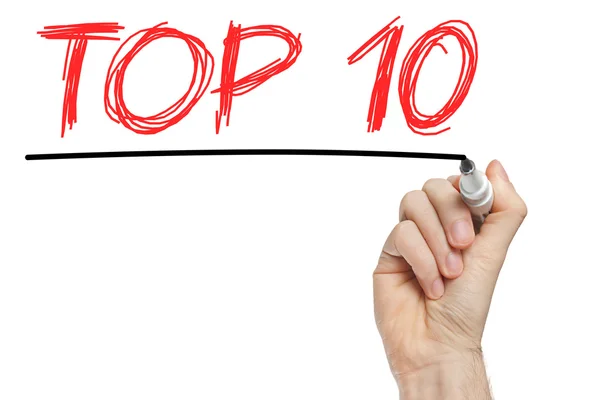 On August 31, 2022, the Franklin school district sent out an e-mail late in the afternoon:
This is a message from Franklin Public Schools to let you know that your child's afternoon bus route has been canceled for this Thursday and Friday due to a bus driver shortage.
Late last evening, we were made aware by First Student, our transportation provider, that 18 Bus routes need a driver due to a shortage. We worked to fulfill 14 of the routes and appreciate the grace and teamwork of families as we ask for your assistance for the remaining 4 routes, one of which impacts your child. We have been working throughout the day to find alternate solutions including utilizing existing route drivers, finding new drivers, and renting other bus services. Unfortunately, First Student and Franklin Public Schools have exhausted all alternatives and we need to cancel your child's afternoon route FP 79P for both Thursday 9/1 and Friday 9/2.
We are working over the next few days to find a solution for next week. If it is expected that the route(s) will be canceled longer, we will reach out to you.
Of course it wasn't the school district's fault. They don't make mistakes. It's those evil greedy bus companies.

We heard from FPS' communications guru, Chad Kafka:

There was an error in the body of the email where the word "afternoon" was accidentally left in the copy of the email you received. There were various versions of bus communication that went out to different audiences. Sorry for the confusion. If your route has an A, it is an AM. If your route has a P it is a PM.

Good grief.

Needless to say parents were pissed. They were left frustrated and scrambling wondering what the hell to do. A clueless school district didn't give a damn.

Why didn't they just do the sensible thing and postpone their cockamamie staggered schedule and go back to school the following Tuesday, the day after Labor Day??!!

The key word there is sensible, a quality the school district sorely lacks.

Thus far it's been hit or miss all too often with buses during this school year.

More bus craziness in late October

The school district received a bomb threat for Franklin's Forest Park Middle School.

Just the week before the Milwaukee Journal Sentinel reported:

A spate of false active shooter reports have been made on Thursday at schools across Wisconsin.
School responses have varied, but in most cases, classes have remained in session. Students from the targeted schools have been deemed safe as police continue to investigate.
How are Wisconsin schools responding?
According to the Oak Creek-Franklin School District's letter to parents, Oak Creek High School was put on "a temporary hold," meaning that all hallways were cleared and that students remained in classrooms with doors closed and locked, attendance was taken and classes continued as usual until an all-clear was given.
After the Oak Creek Police Department investigated, it was determined to be a swatting incident and that there was no threat. The hold ended just after 9 a.m.
"Swatting is a call stating that a threatening situation is happening or about to happen. These calls are generally false but are taken seriously by us. Oak Creek High School was one of several schools in the area to receive the swatting call this morning. Law enforcement continues to investigate this false threat," the district said in its letter.
"We are committed to always taking the most expedient and appropriate steps in cooperation with the Oak Creek Police Department to ensure student safety. Our students and staff responded extraordinarily this morning."
Franklin Public Schools said in a letter to parents that Franklin High School was put on lockdown, and Franklin Police swept the school's halls and classrooms. Police and school administrators found no credible threat, and the school day resumed as normal.
"Throughout the hold and lockdown this morning at FHS, there was not a threat of safety to your child or children," Franklin Public Schools said in its letter.
"This threat that was received by Franklin Police was similar in each affected community and has been identified by us and other districts as a hoax. This is an unfortunate situation and a pattern seen by other districts in the state and country this school year. We will always take any threat seriously and follow our safety plans to ensure the safety of your child or children," the district added.
As police arrived at Bradford High School in Kenosha, parents started to surround the front of the school. It is unknown whether the school went into lockdown, but a news release from the Kenosha Police Department said there was a "full-scale" police response to the school.
"This was a very large-scale event and response," the release said. "The training that has taken place within the law enforcement industry and the school communities was evident in Kenosha today. We must never let our guard down."
As police arrived at Port Washington High School, officers began to evacuate students and teachers from classrooms. During a police response to the high school the city took to social media to plead with parents not to arrive at the school.
"What we need parents to do is NOT RESPOND to the school. Please wait for instructions from Port Washington Police Department and Port Washington School District," the city tweeted.
As elsewhere, there was no credible threat found in Port Washington.
Due to the situation in Port Washington, the Grafton School District put all of its schools on a hold after consulting with the Grafton Police Department. A hold means that classes continue as normal but visitors are not allowed in and students are not allowed to leave. Eventually, that hold was lifted and the school day resumed as normal, according to email alerts by the Grafton School District.
The Milwaukee Police Department released a statement saying it responded to a call claiming there was an active shooter at Rufus King High School. Upon arriving, officers determined there was no threat to safety at the school, and the department said it is investigating the unknown caller.
Milwaukee Mayor Cavalier Johnson also addressed the threats in a press conference this morning.
"These threats were false; they were fake. But that still does not take the sting out of the fact that families across this city — really families across Wisconsin from Port Washington to Kenosha, including Milwaukee — had to endure this hoax that students were shot or potentially would be shot at schools, in our community," he said.
In an email sent to parents, Nicolet Union High School said that, in response to claims of a shooter, the school was put into a "secure/hold." This involves "all classroom and exterior doors being locked and students and staff securing in their current location while reporting any suspicious or concerning behavior immediately."
Farther north, the Green Bay Police Department confirmed that a report of an active shooter at East High School was a "hoax," according to a news release.
Officers were dispatched just after 10 a.m. for a report of an active shooter and a claim that more than a dozen students had been shot. Police found no evidence of an active shooter or anyone injured.
Similarly, the Sheboygan Area School District put out a letter from Superintendent Seth Harvatine saying it was also aware of "non-credible" threats of active shooters.
The letter said a call was made to the Sheboygan Police Department regarding South High School. It was immediately deemed non-credible due to the type of information on the call.
The district will continue to work with the police department to monitor and school resource officers are in close communication with the department, the letter said.
While most of the false claims have been at high schools, the Oshkosh Police Department put out a news release just before noon Thursday about a swatting incident at South Park Middle School.
"This was determined to be a swatting incident attempting to elicit a large-scale law enforcement response to the school," the release said.
Oshkosh police received a call just before 10:30 a.m. stating there was a disturbance involving a weapon. The school resource officer was on scene when the call was reported and checked the school with other officers. They found no incident.
Just after noon, the Portage County Dispatch Center received information about an active shooter inside Stevens Point Area High School. Officers responded quickly and determined the information was false and that there was no threat, according to a news release from the Stevens Point Police Department.
The release said the caller was a male with a heavy accent. The high school's website has a message saying the school was placed on lockdown immediately after the call.
A 911 call came in just after 9:30 a.m. about an active shooter at Roncalli High School in Manitowoc, according to a news release from the Manitowoc Police Department. The school went into lockdown, and officers from the police department, the Manitowoc County Sheriff's Department and Metro Drug Unit responded.
Other schools in the district took precautions during the response, but it was determined there was no threat.
—Milwaukee Journal Sentinel, October 20, 2022

How did FPS respond on Monday, October 24th, the morning of the threat?

The district decided to play wild goose chase with our kids who were packed onto buses and sent to not one, but two locations. Many of them frightened, the school kids were unaware of what was happening.

Later in the day parents were allowed to claim their children at the Milwaukee County Sports Complex in Franklin as part of a predetermined evacuation plan that created snarling jams and confused motorists.

Some viewed the plan as necessary and effective. Not me. I make no apologies for not belonging to the "FPS walks on water" club. What we had that day was a total chaotic mess.

Meanwhile, the Wisconsin law on swatting

It reads:

947.014  Swatting.
(1)  In this section:
(a) "Authorized emergency vehicle" has the meaning given in s. 340.01 (3).
(b) "Emergency" means any of the following:
1. A condition that results in or could result in the response of a law enforcement officer, tribal law enforcement officer, state-certified commission warden, fire fighter, emergency medical responder, or emergency medical services practitioner in an authorized emergency vehicle, aircraft, or vessel.
2. A condition that jeopardizes or could jeopardize public safety and results in or could result in the evacuation of any area, building, structure, or vehicle.
(2) Whoever, knowing the information is false, intentionally conveys, or causes to be conveyed, any false information that an emergency exists is guilty of a Class I felony if the information elicits, or could elicit, a response from a specialized tactical team.
(3) Whoever violates sub. (2) is guilty of a Class H felony if the violation resulted in bodily harm to any person or a Class E felony if the violation resulted in great bodily harm to any person.

No one in real authority said much, if anything about the incident, though school kids seemed to know exactly who was responsible.

At 5:10 the afternoon of October 25th FPS District Administrator Annalee Bennin sent out an e-mail:

Dear Forest Park Middle School Families,
Please see this message from FPS District Administrator Annalee Bennin in regards to the lockdown, evacuation, and reunification that took place yesterday with Forest Park Middle School students, staff and families.
Thank you,
FPS Communications
In my view the key sentence:
There is no one currently in custody or questioning related to this incident.

Officials indicated the person who made threatening calls admitted the threat was a hoax.

Whoever is responsible needs to be punished severely. No slaps on the wrist.

THE TOP 10 FRANKLIN STORIES OF 2022
1) FRANKLIN SCHOOL BUSES
2) LUXE GOLF BAYS
3) FRANKLIN'S ENERGIZER BUNNY: THE STRAUSS CONTROVERSY
4) TRICK OR TREAT? MORE TRICK THAN TREAT
5) A FIREWORKS FLOP
6) THE WALL THAT HEALS
7) SCHOOL BOARD MEMBER'S LONE FIGHT FOR COMMON SENSE
8) NEW SCHOOL SUPERINTENDENT
9) FRANKLIN IS SAVING AMERICA WITH THE HELP OF…
10) THE STATE OF THE CITY