THIS WEEKLY BLOG POSTED EVERY MONDAY PROMOTES A CULTURE OF LIFE
Don't miss our heartwarming closing story every week!

From Pro-Life Wisconsin.
ALSO:
Doctors speak out against colleagues more interested in politics than their patient
Bethany Mandel, Spectator World
December 6, 2022
Margaret (not her real name) is a board certified OB-GYN practicing in a Catholic, pro-life hospital system in Michigan. Ever since the Dobbs decision this summer, abortion politics have made it harder to do her job. In particular, as she explained to me, messaging from pro-choice campaigners and politicians has left patients thinking that laws that restrict abortion also restrict the ability of doctors to provide medical care for miscarriages, ectopic pregnancies or life-threatening complications of pregnancy.
The weekend after the Dobbs decision came down, Margaret witnessed a woman put in danger by medical professionals because of this misinformation and their misunderstanding of the abortion laws in her state. She says that in a local (non-Catholic) hospital, a woman arrived in the emergency room with a clearly unviable pregnancy of unknown location, and the decision was reached to administer methotrexate, a drug that breaks down fetal tissue, in case that the pregnancy (too small to see images of) was present in her fallopian tube. This kind of pregnancy, called an ectopic pregnancy, can rupture and endanger a woman's future fertility and even her life. But, as Margaret explained, "the ER staff were reluctant to administer it because they heard the 1931 law that made abortion, even in the case of rape and incest, illegal was in now place after the fall of Roe [which had invalidated the 1931 law], and they were afraid of criminal prosecution."
Margaret said she and her colleagues "were asked by the head of the department to 'hold off' on administering medication until they could figure out a legal policy." Doing so, she said, meant the patient "has fewer options… Doing nothing is doing something." Eventually, another doctor in the ER gave the shot because she said it was clearly not an abortion, ignoring the higher-up's request.

She lamented that "the messaging has been so strong that it's even coming from medical communities and physicians [working in primary care and emergency rooms]. They are living in this kind of fear that if they do the right thing for patients having miscarriages… [they] would go to jail." As Margaret explains, "that's just false… If it's confusing to people in other fields of medicine, OB-GYNs [should recognize] the differences between providing care in life-limiting and life-threatening situations, where my goal is to maximize whatever life can be saved in those situations, [verses that of an abortion where] the expressed goal of the procedure is to ensure that the pre-born individual comes out of the procedure not alive."
Margaret's story is part of an emerging pattern, although not one that the medical establishment wants to acknowledge. Two weeks after the Supreme Court announced its decision in Dobbs this summer, overturning America's abortion-law status quo, the American Board of Obstetrics and Gynecology issued a statement about "misinformation."
"The dissemination of misinformation and disinformation not only involves Covid-19, but is a threat to the access to and the ability to provide legal and safe evidence-based comprehensive reproductive healthcare, including contraception and abortion," read the message. "Opinions publicized by OB-GYNs about Covid-19, reproductive healthcare and abortion should reflect the specialty's commitment to scientific and clinical excellence and to the needs of our patients."
Similar statements have been released by state associations, like one from the Wisconsin Medical Board, according to which "allegations of physicians engaging in misrepresentation or related conduct regarding Covid-19 or any other subjects related to the practice of medicine and surgery will be taken seriously, investigated as appropriate, and above all judged fairly by the Board. Should the Board determine that unprofessional conduct occurred, these allegations will be handled with the purposes of discipline in mind."
Almost six months on from Dobbs, a decision which transformed abortion regulation in states across the country, my conversations with doctors confirm that America really does have a dangerous "misinformation" problem surrounding abortion. Just not of the sort anticipated by statements like the one issued by the ABOG.
The doctors I spoke to said they encountered incorrect information about Dobbs and how it impacted their ability to provide patient care. They told me stories of confused and scared patients unsure if they still had access to basic, life-saving healthcare and doctors and nurses often reluctant to clear up that confusion or administer necessary care. Much of this fear and misunderstanding, they argued, is the result of a pro-choice refusal to provide clarity on women's access to healthcare after Dobbs, because they want abortion be seen as a medically essential right.
With one exception, none of the doctors I spoke to felt comfortable going on the record with their real names. There is the usual concern about cancel culture, but each cited another reason: their fear of losing their livelihood. The ABOG statement threatens any doctor who falls foul of its standards on the "dissemination of misinformation and disinformation" with the loss of ABOG certification.
Meghan (not her real name), an OB-GYN practicing in Wisconsin, calls the misinformation problem a "self-fulfilling prophecy." The message is that women are not receiving care for these kinds of life-threatening medical events; when doctors hear that, they refuse to provide medical care as a result. She fumed: "Doctors who are either not very smart or who have a political point that they want to prove, which is really disgusting to think about, are buying into this thought process, too. These doctors are seeing patients who have an unruptured ectopic and not immediately in danger and saying 'Oh, sorry, I can't take care of you!' I don't think that's them earnestly trying to understand the law or taking guidance from a legal source. That's them saying that's their understanding of what they've heard going around. To be honest, I think that's malpractice."
Meghan told me that she is "concerned that people in our profession are starting to be affected more by politics than their training, and news stories aren't taking the time to say 'is this happening because of the law or because of people incorrectly interpreting the law? It's not the law's fault that a woman was put at risk, it's the doctor's fault." Meghan lamented that so few doctors were willing to call this inaction malpractice. She said that statements like the one from the ABOG about "misinformation" are silencing those who don't adhere to the pro-abortion orthodoxy promoted by the association and other professional organizations like it.
Both Meghan and another doctor, Dr. Sudheer Jayaprabhu, a board-certified practicing OB-GYN in Texas, shared a story making the rounds among pro-choice activists about a woman in Texas who nearly died because of doctors' refusal to treat her life-threatening pregnancy complications. In its coverage of the case, the Today Show explained, "Now, after a heartbreaking pregnancy complication and a new Texas law that required her doctors to wait until her life was in danger before they performed an abortion, Amanda feels lucky just to be alive." But upon reviewing the narrative of events, Dr. Jayapruhu questioned the media's telling of the story, explaining that as he read through the account, "There were so many holes that didn't make sense to me as a practicing obstetrician that don't fit with what I would do as a [Texan] provider."
The media misrepresentation of Dobbs' consequences extends beyond misleading news stories to pop culture. Lia (not her real name), a nurse practitioner in women's health in Wisconsin, explained that media and television is having an impact on her patients' perceptions of how their care has changed post-Dobbs. She cited a recent episode of the popular medical drama, Grey's Anatomy (a favorite among women of childbearing age), recently featured a storyline of a woman, Susan, who has an ectopic pregnancy, and because of the supposed ambiguity of the new laws banning abortion, her doctor refuses treatment. One the ride back from the hospital, the pregnancy ruptures her tube and as a result, the patient begins hemorrhaging and dies stuck in traffic.
The result of this kind of misinformation campaign, according to Meghan, is that women are coming into her practice terrified and in tears, afraid of being left to die if they experience an ectopic pregnancy or miscarriage. Women from across the socio-economic spectrum are falling prey to these falsehoods. Meghan said that the problem is, if anything, getting worse. More and more, she finds herself counseling panicked women and explaining that they will still receive care. Meghan lamented that this emotionally vulnerable time for many women is being made to feel even scarier, and it's because of people who want to score political points at the expense of the truth and women's emotional and physical health.
The fear about the impact of Dobbs doesn't just surround pregnancy for many women. The pro-choice messaging about the fall of Roe extends to access to contraception as well. Lia, the nurse practitioner in Wisconsin, has experienced a steady stream of women worried that their IUD will be made illegal, and come into the office to ask for a fresh replacement years before it's due to be replaced, "just in case." Lia lamented that a steady stream of propaganda has created "a lot of unnecessary disruption" for pregnant patients and non-pregnant patients alike. There is one positive of the Dobbs decision, however. Lia says she has seen an influx of patients newly interested in preventing pregnancy via contraception, patients who otherwise left their birth control to chance before Dobbs, knowing that easy access to abortion was their backup plan.
Why are the media and medical professionals playing along with this misinformation campaign about what the Dobbs decision did and doesn't do? Mark (not his real name), a Midwestern board certified OB-GYN working at a Catholic hospital, didn't mince his words: he believes it's entirely driven by a political agenda that seeks to frame abortion as essential healthcare.
Mark recently attended a conference for doctors providing care to babies and mothers post-delivery in his state. One of the topics discussed was providing care in a post-Dobbs world, with an obstetrician leading the conversation. Mark said the doctor "pushed a narrative that they don't know what to do; [that] we don't know how to treat an ectopic." He told me he raised his hand and explained that, as a doctor in Catholic healthcare he had been offering healthcare without abortions for years and that he would be happy to talk to other doctors about care related to ectopic or life-endangering pregnancies. "This is always how we've practiced, and it's fine," he told the conference. "There was dead silence, and nobody took me up on it," he said.
Later in the discussion, another attendee questioned how truly unknowable the post-Dobbs landscape is for providers, and that's when Mark said the speaker "gave up the game." The speaker told those in attendance that by acknowledging the nuance in the laws and recognizing that women are still legally able to be treated in life-threatening situations, "we'd be agreeing that abortion isn't essential in all cases. We'd be giving up that argument." As Mark lamented, "[They're] harming women because they didn't want to give up the argument that we need all abortion, all the time."
In a more sensible world, we would see clear messaging from medical providers and their respective medical associations and organizations about how healthcare has changed (and how it has not) in states where, since the Dobbs decision, Roe v. Wade is no longer the law of the land. We would see those proclaiming themselves to be the guardians of women's healthcare reassuring women that they are safe and aren't in danger, and that they won't be left to die even if a law they don't like has been passed. But pro-abortion activists and doctors have taken a more cynical, less responsible path. They know that fear sells, and fear is how they were going to best energize women before the November election (and they ultimately succeeded).
There's no sign that the lies will abate post-election, though. Why should their proponents relent, given their success? Women are scared and have been led to believe that they have to have free and unfettered access to abortion in order to receive basic medical care and, unconscionably, the mainstream medical establishment and the media are both willfully fueling their anxiety instead of reassuring them.
The biggest losers are women the medical providers more interested in truth and providing the best care they can. This isn't just a story about a coordinated and intentionally misleading propaganda campaign. It's also evidence of how truth and free speech in the medical community can be, and have been, silenced by agenda-driven and powerful professional associations. Thanks to the power over "misinformation" they were able to capture during the pandemic, the word has lost all meaning. The progressive stranglehold over what we can call "the truth" didn't just stop with the conclusion of the pandemic emergency, and it won't end with their post-Dobbs abortion campaign.

—Bethany Mandel is an American conservative author and political and cultural commentator

'I Was Cured by Not Murdering My Child': Pregnant Mom With Cancer Turns to God, Gets Miraculously Healed
BY LOUISE CHAMBERS
DECEMBER 10, 2022 
A mother diagnosed with cancer within weeks of finding out she was pregnant with her fourth child made a swift, steadfast decision: the baby's life would come first, no matter what. Two years on, her story of faith, conviction, and survival speaks for itself.
Devout Catholic Jessica Hanna and her husband, Lamar Hanna, both 39, are pharmacists living in Detroit, Michigan. Jessica, of Lebanese heritage, and Lamar, who is Iraqi-Caribbean, were both born and raised in Ontario, Canada, and met studying pharmacy at Detroit's Wayne State University. They always wanted a big family and are proud parents of four children under the age of 7: Christopher, Mary, Joseph, and Thomas.
"I have very traditional views," Jessica told The Epoch Times. "You find that the happiest people were in a very traditional community. People mock these parents that have ten kids and say, 'Oh, you're crazy,' or 'Your life will be difficult,' but these are the happiest people I know."
Jessica gave birth to her third child in 2019. She hoped for a fourth child and became pregnant the following year. Then came her devastating cancer diagnosis, but abortion was never on her mind.
"There are no exceptions, life begins at conception," she said. "You don't solve one trauma by adding on a second trauma. Abortion is another trauma, it is not healing."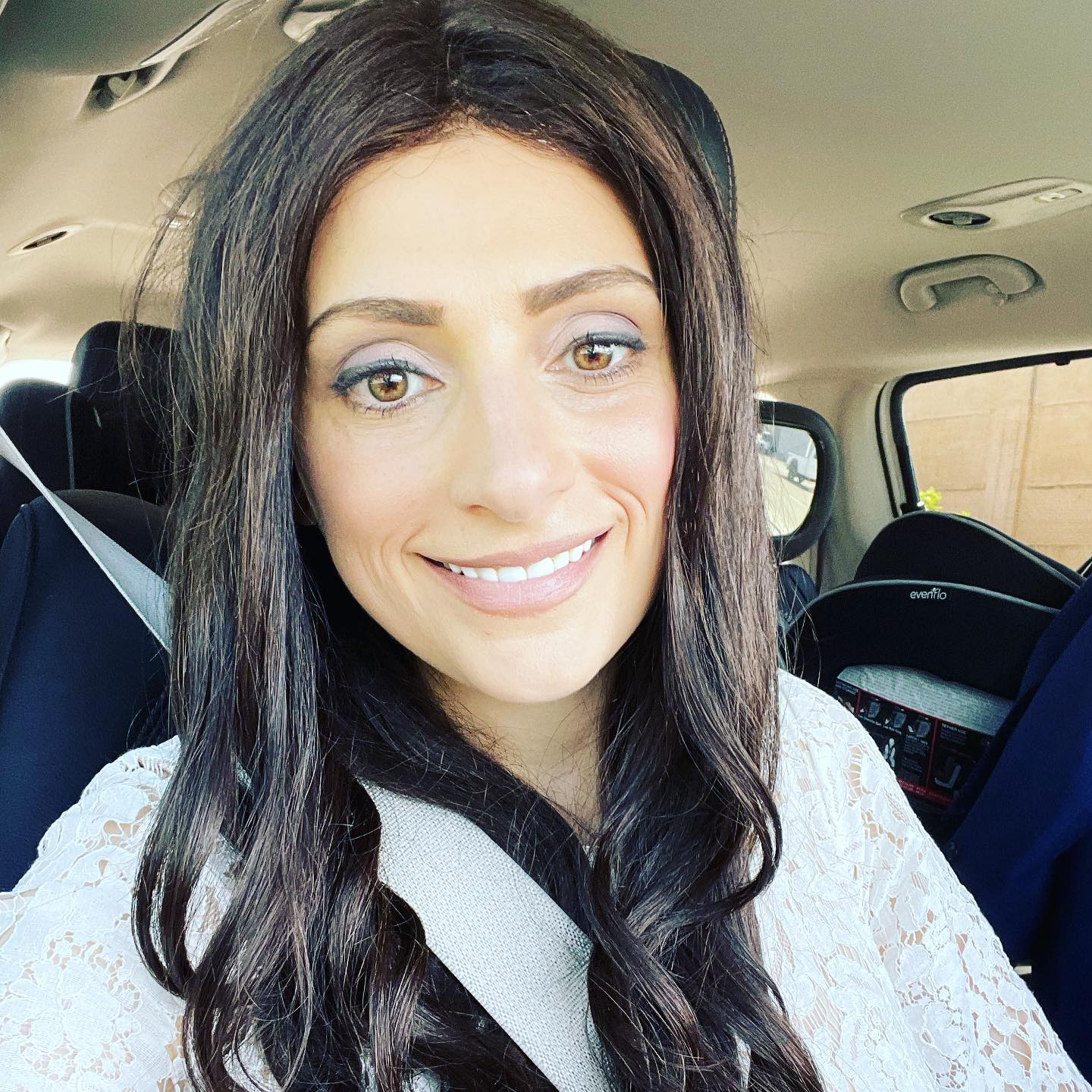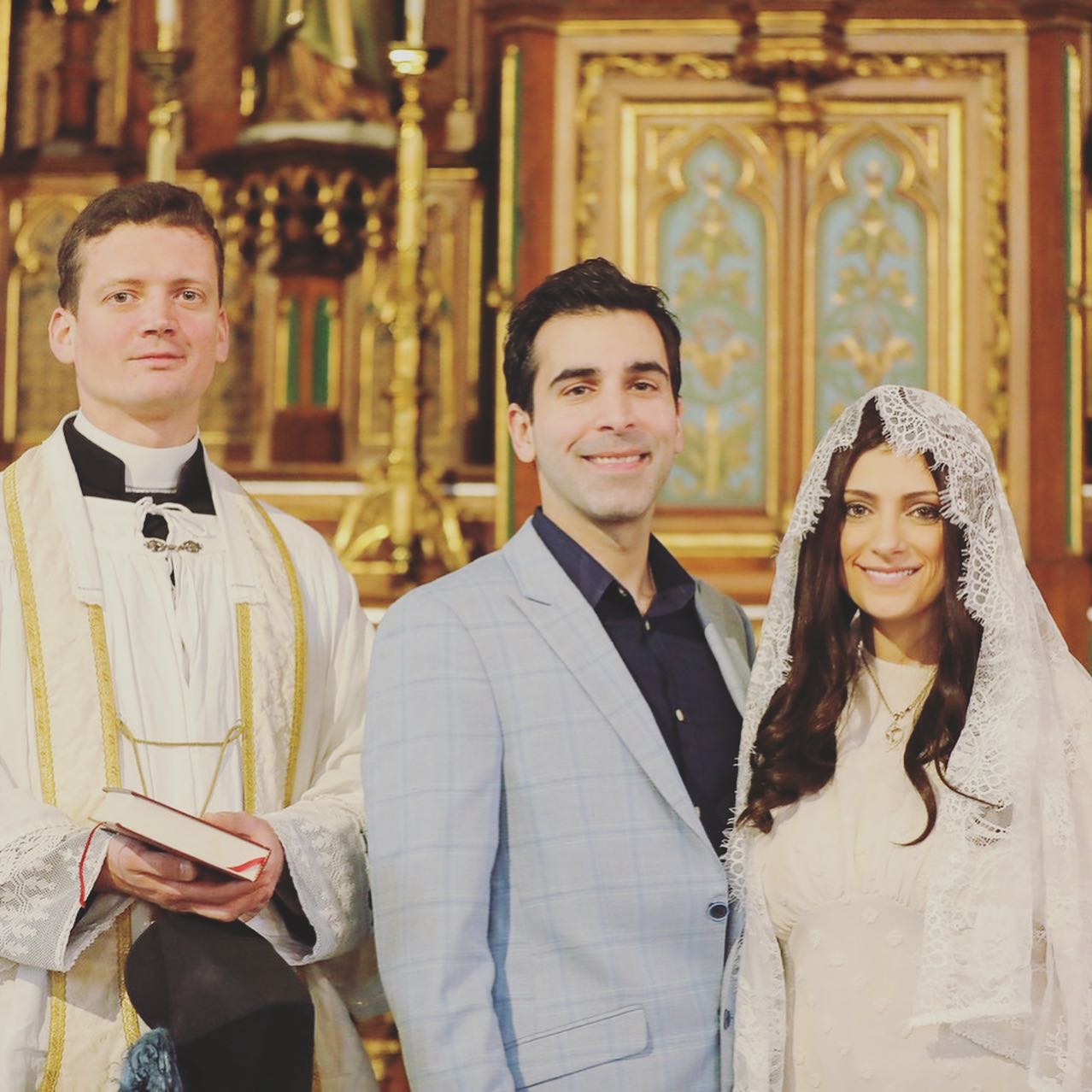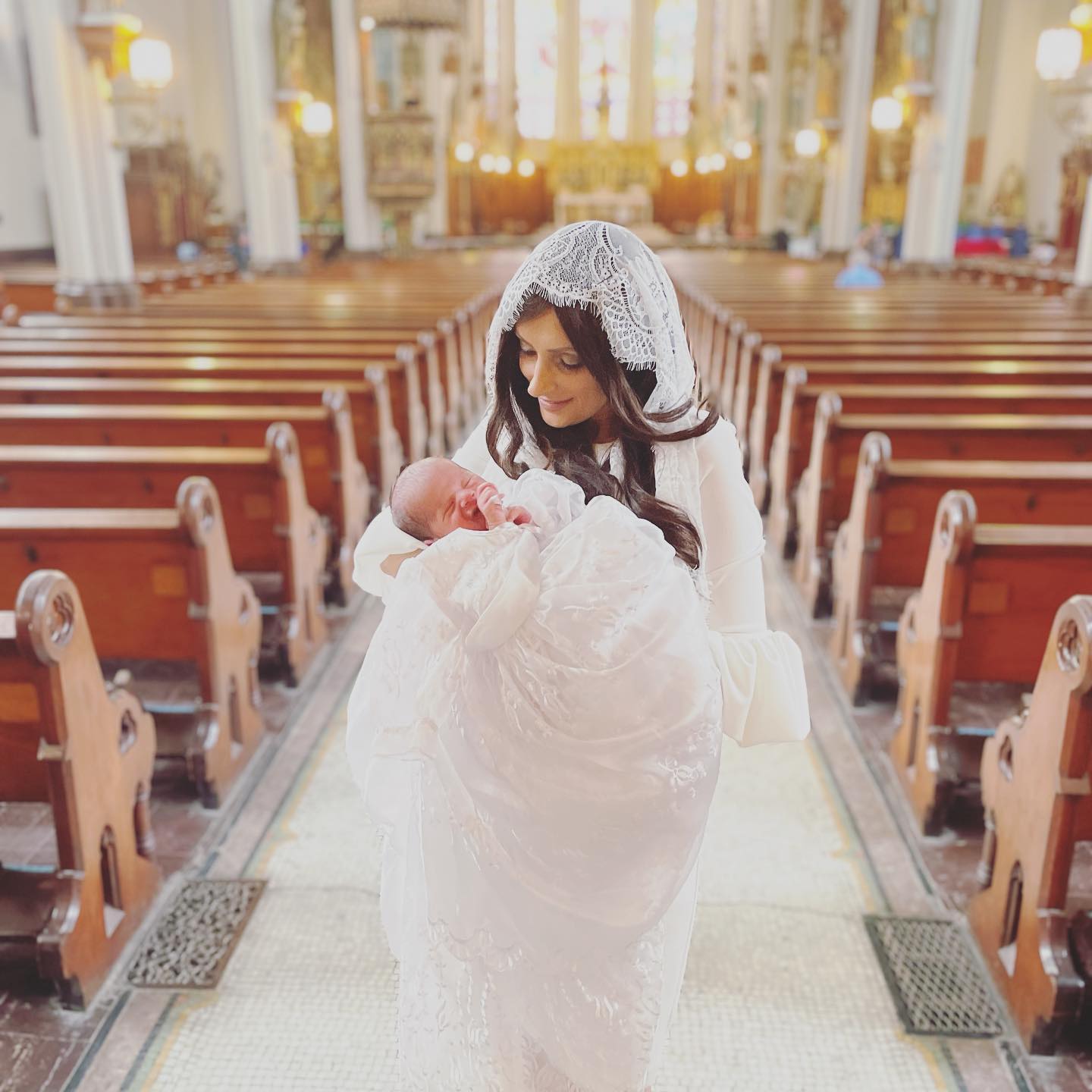 'We Are Not Terminating'
In Dec. 2020, Jessica, who was pregnant at the time, got a benign dimple in her breast retested. It was confirmed cancerous; she had invasive lobular carcinoma at 14 weeks pregnant. She braced herself for what her doctors would say.
"I've always been pro-life, and of course I have my faith, so I knew I was going to hear 'abortion' at some point," she said. "I always said to myself, at every appointment, 'I'm not going to give them the option to abort my child.'"
Living in Canada at the time, Jessica spoke remotely with an oncologist in the United States who told her the tumor was likely "very small," just one centimeter in diameter, and would need nothing more than a simple surgery. Jessica's baby would be fine.
Yet during her first appointment with a Canadian surgeon, Jessica experienced her "first exposure to disrespect for the baby" and realized she faced an uphill battle; the surgeon wanted to operate as quickly as possible to avoid the legal requirement to resuscitate Jessica's baby, should she go into labor during the procedure at more than 24 weeks gestation.
Jessica recalled her surgeon's words: "Isn't it better to have a dead baby than a baby in the NICU with complications, while you're undergoing cancer treatment?"
She was floored. "I did not go to her as my surgeon," she said. "We don't go in and deliberately murder the child to treat my cancer, we treat my cancer."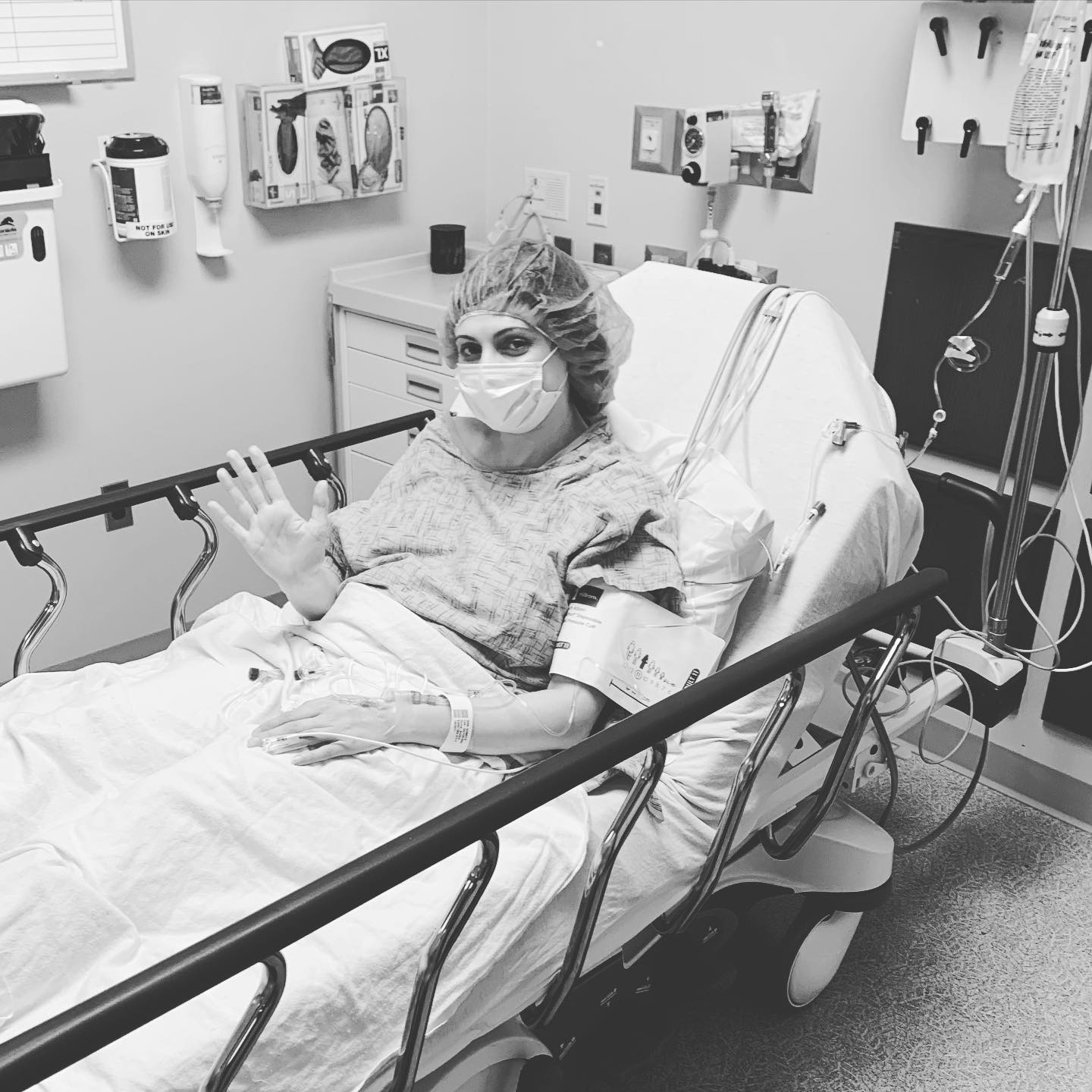 Then visiting with a high-risk OBGYN before she left Canada, Jessica was forced to field yet another conversation about abortion.
"He walks in, doesn't even look me in the eye, just sits down and says, 'Before we say anything, just know you can terminate the child,' without giving me any information," Jessica said. "Little does he know, I'm a pharmacist. I already did my research … he starts stumbling on his words as if he's nervous."
Jessica knew she had to change doctors.
Compelled by God to share her pregnancy cancer story online, Jessica started an Instagram page, Blessed By Cancer. A follower, also pregnant and battling cancer, reached out to recommend a Michigan-based surgeon, Dr. Jessica Benz. Benz telephoned within days.
Jessica recalled: "She said to me, 'Sometimes the type of cancer you have is a lot larger than it appears on imaging. I'd like to do a full mastectomy on you, not a lumpectomy, and I'll get you in as soon as possible.' I thought, okay, this one sounds like she's respecting the life of the baby."
Accompanied by her husband, she made it across the border to the United States during COVID-related border closures, armed with Lamar's Michigan property deeds and medical insurance papers. "I had to beg the border guard. It took about 10-15 minutes but he let us through," she said.
'I Was Ready to Fall on the Sword for My Baby'
On Jan. 8, 2021, Jessica's tumor was removed. Upon waking from surgery, she claims "things turned wrong." She overheard nurses talk about removing all of the lymph nodes under her arm, and knew the cancer had spread.
The surgeon took Lamar into a private room to break difficult news: "You need to prepare yourself, because she is very likely stage four and terminal."
Days later, pathology reports confirmed the worst. Jessica's one-centimeter tumor was in fact 13 centimeters in diameter, and 43 out of 43 lymph nodes had tested positive for cancer.
Jessica was not told to abort her baby, but she was forewarned that if she didn't terminate, doctors would not be able to perform the radiation scan needed to identify where the cancer had spread.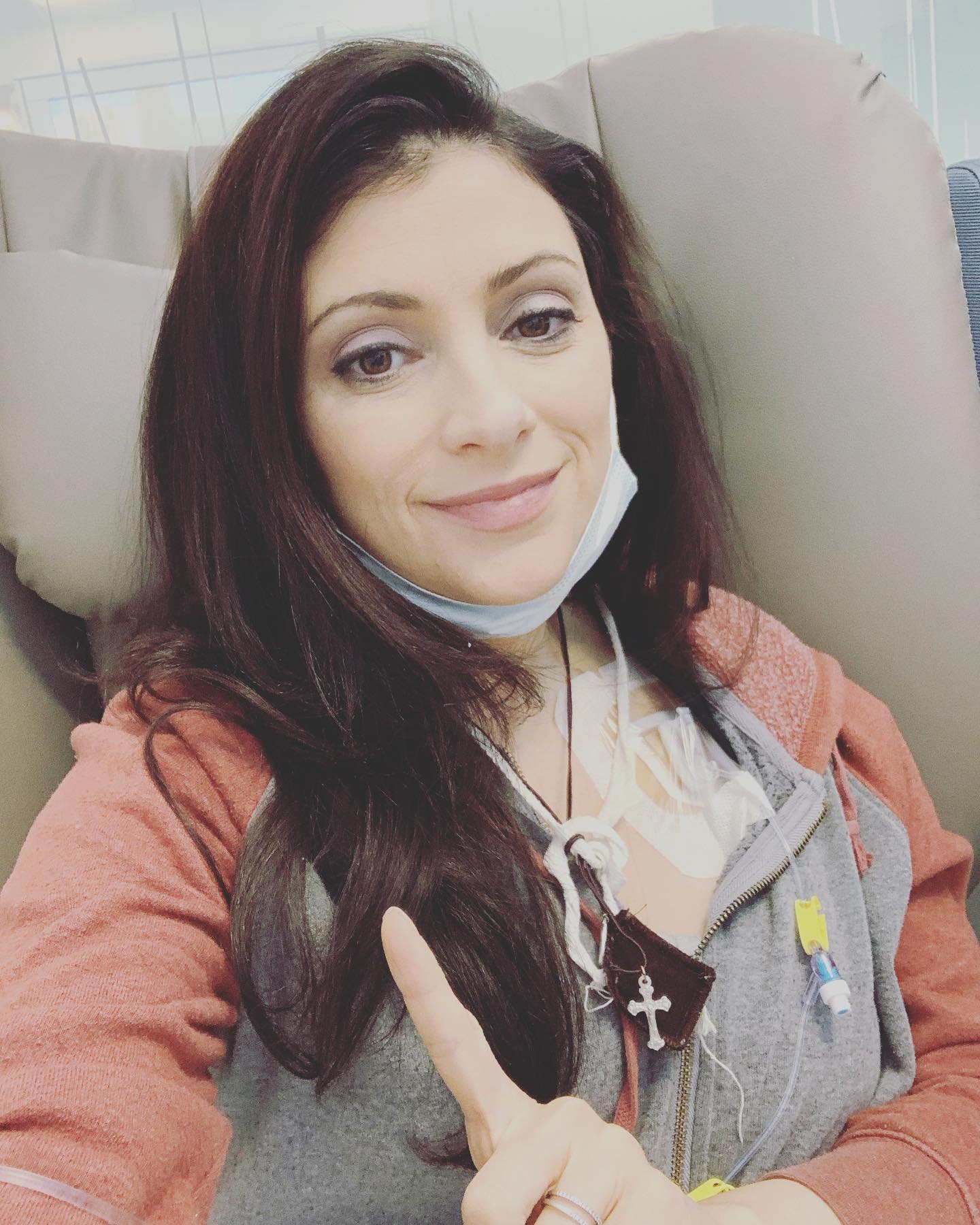 Jessica said: "They said, 'If you don't terminate, then we're just going to do chemo, and pray, and hope for the best.' But they told me chemo was not going to cure my cancer.
"My decision was, number one, we are not terminating our child … I never even had to think about it. Second was, okay, do I do the chemotherapy or do I fall on the sword for my baby? I was ready to fall on the sword for my baby. But thank God I had my doctorate degree in pharmacy."
Jessica's research had enlightened her to the fact that "certain chemotherapies" are safe during pregnancy. She chose treatment, reasoning, "Even if it comes out that I'm stage four and terminal, I know my baby's going to be healthy, and people are going to see that you can do chemotherapy, have your baby, and not have to terminate."
A Walking Miracle
Jessica gave birth to her fourth child, Thomas, on May 30, 2021, after four rounds of chemotherapy. With the large family of her dreams made manifest, Jessica breezed through her cancer treatment.
"I was so happy," she recalled. "I've been quite well on chemotherapy, in fact so well that people were shocked to know I was on chemotherapy. I looked better than I'd ever looked in my life. I had energy, I felt great, I did not throw up once … I attribute it to my diet, to my faith, and possibly to the pregnancy."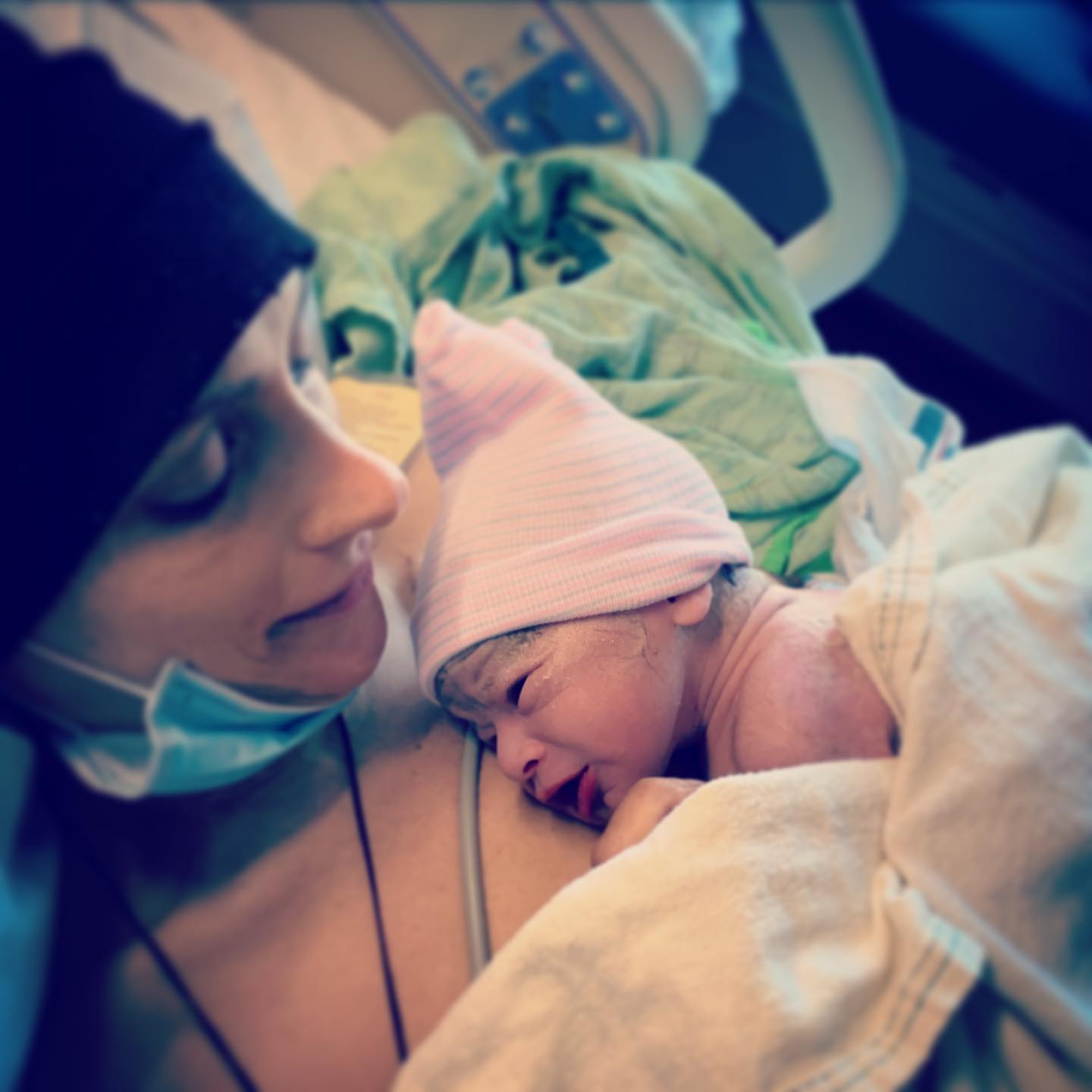 Jessica was booked for 16 rounds of chemo, with the proviso that if doctors found cancer in her distant organs they would move to end-of-life care and targeted therapy. But all her post-natal scans, including a brain, spine, and chest MRI, came back clear.
"The doctors were dumbfounded," Jessica said. "My oncologist said, 'You're extremely lucky,' and called me a 'walking miracle.' My surgeon said, 'I didn't even expect you to be sitting in this chair.'"
Deemed "curable," Jessica's treatment plan changed to ten additional rounds of chemotherapy and 30 rounds of radiation. Today, she is one year in remission from cancer and prays daily to God to prevent the cancer's return.
"How was I cured? By faith and faith alone," Jessica said. "I was cured by God. I was cured by not murdering my child. I was given a miracle and a gift from God. The healing was a miraculous healing.
"I think anybody can do this because God, physiologically, He makes us so that our emotions are tied to our health. Had I murdered my baby and took him out, ripped him limb from limb from my womb before I treated my cancer, I would have been so depressed I don't think I would have made it out of cancer."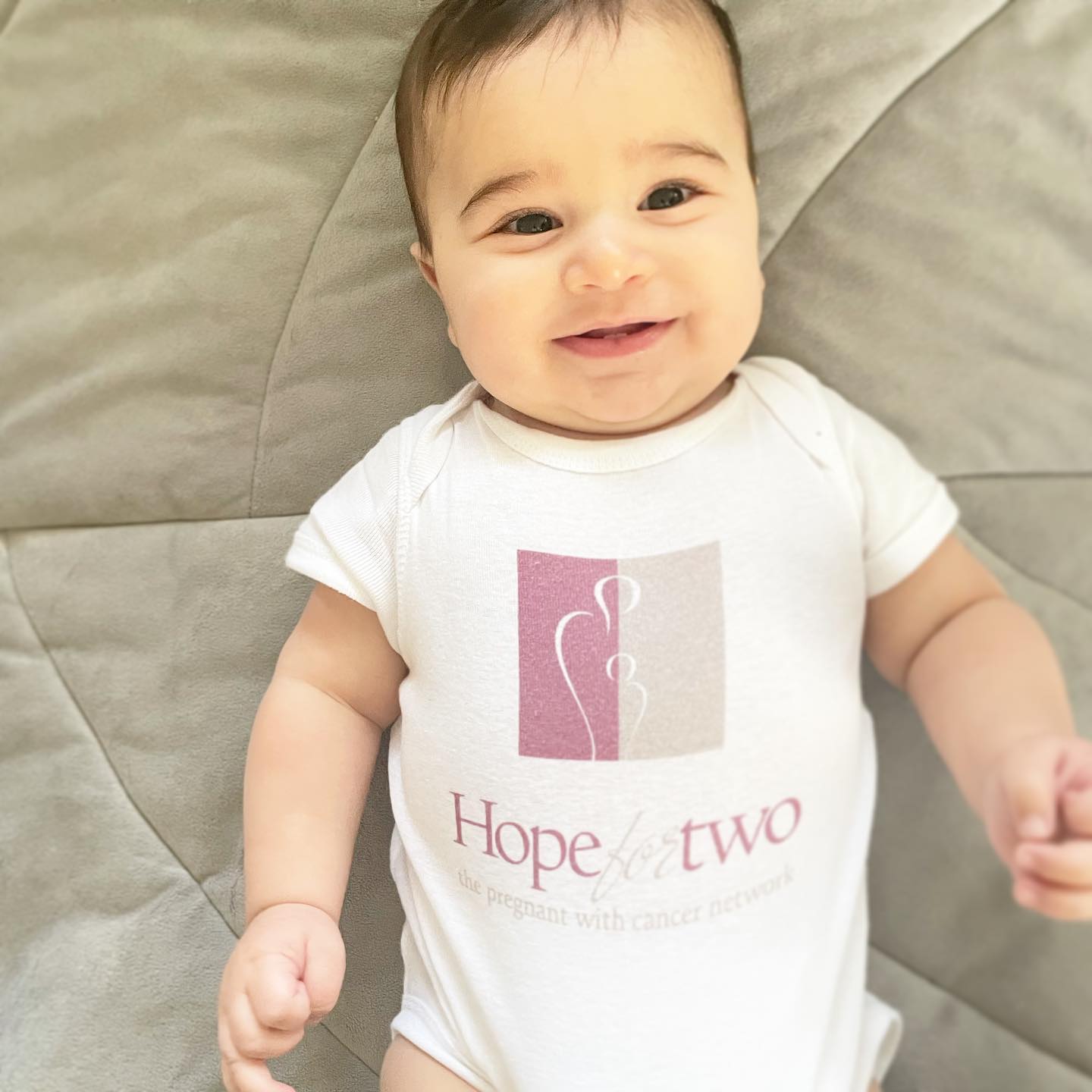 Trust in God
Championing her unborn baby through her cancer battle was not the first time Jessica found strength in faith. After she and Lamar married in 2014, Lamar was taken suddenly and seriously ill with an autoimmune reaction and airlifted to Victoria Hospital in London, Ontario. He spent 23 days in the ICU and eventually recovered, against the odds.
Jessica leaned on prayer and sacraments.
"That's what taught me I really needed to get back into my faith," Jessica said. "When I was younger I was very, very close to God … in my college years I kind of put that away, but never denounced my faith.
"The day [my husband] was finally discharged, I remember his doctor stopped me at the door and said, 'Don't have any children, because your husband's going to relapse in a year. Because my faith was so strong at that point, we ended up indeed getting pregnant two months later and he's never been sick again. We 100 percent attribute that to full and complete trust in God."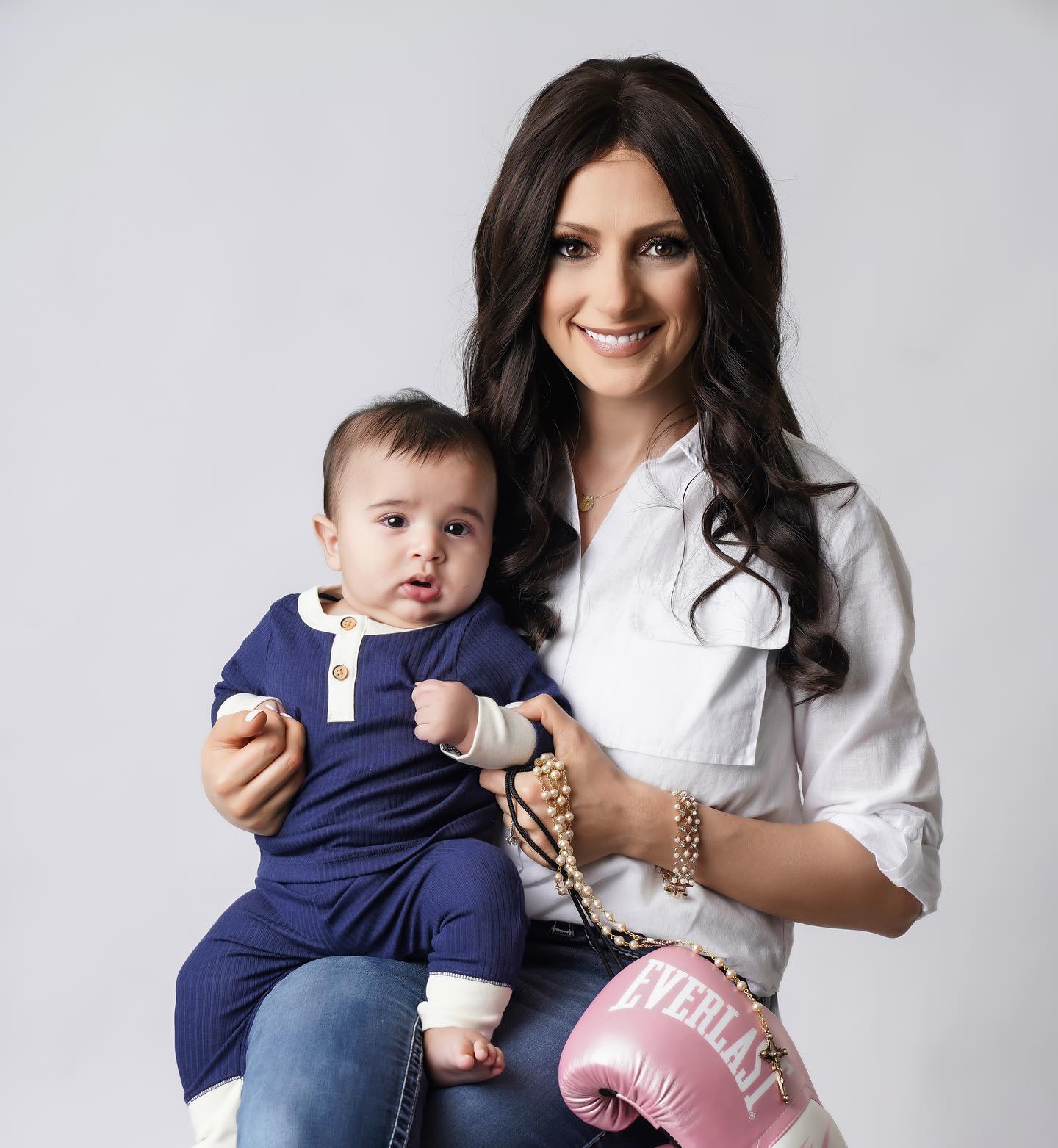 When their roles reversed, Lamar became Jessica's rock, bolstered by a Heavenly voice that came to him during Mass: Trust in the plan.
Jessica said: "I have this very traditional sense of my husband as my guide. I submitted and allowed him to lead and guide me, the way the Bible tells us to, and every decision he made ended up providing for us tenfold … without him, I don't know if I would have survived cancer."
A happy, faithful mom of four in remission, Jessica's pro-life conviction is stronger than ever.
"I got my miracle because I lead with faith," she said, "I lead with happiness, and I protected my health through my emotions."

––Louise Chambers
It Doesn't Stop in the Womb

A community of abortion survivors chooses forgiveness

AND FINALLY, LOVIN' LIFE…
Thanks for reading!