THERE ARE THOUSANDS AND THOUSANDS OF FOOD BLOGS, BUT ONLY ONE CULINARY NO-NO!
During the 1990's before our beautiful Kyla was born Jennifer and I visited Orlando theme parks including Universal.
At the time the most popular celebrity chef Emeril Lagasse had his own cooking TV show taped with a studio audience.
Emeril had several restaurants like the one at CityWalk in Universal Orlando.
So on our first trip to Universal Jennifer and I just had to go.
Note midway in the picture below to the far right there's a staircase in the main dining room. It leads up to another dining area where we were seated.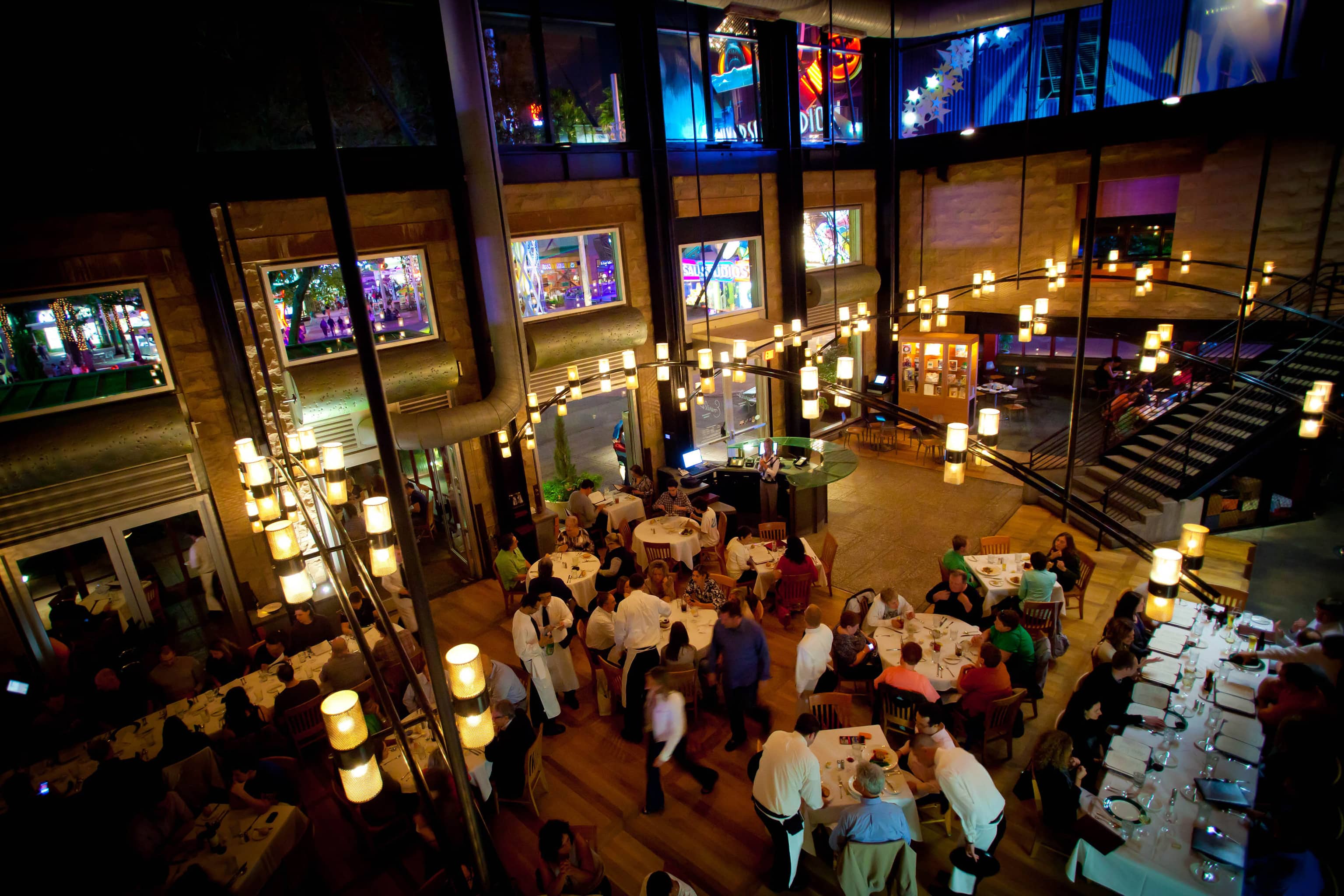 Getting up those steps was no small feat given Jennifer's mini-dress and heels.

We had a great time. The atmosphere was top notch, creating quite a buzz. Food and service: excellent.

Regular readers know that more often than not the no-no takes a while to surface. What could possibly be a problem?

The coffee.

What's the hip phrase these days? No bueno.

Tasted like it was scooped right off the bottom of Lake Michigan. God awful. Not what we expected. And at times Jennifer prefers a good cup of Joe over me. She didn't care for it.

It's been about 30 years since and I've never had coffee anywhere near as dreadful as Emeril's. Until now.

Last Sunday after church Jennifer and I needed a quick lunch/brunch stop before I had to be at MSOE to work two basketball games. We chose Fuel Cafe on S.5th Street.

Good service. Good food. But just like Emeril's the coffee might not even be served to a guy on death row. And this time try twice as horrific as Emeril's. Spoon stand up straight in the cup horrific.

Fuel Café really shouldn't but it brags about its coffee. No one can accuse the joint of false advertising. Bitter battery acid.

Don't get me wrong. I'm not suggesting you stay away. Just go for tea, beer , wine, or a cocktail and hold the sludge in a cup.

BTW: Emeril no longer has any restaurants in Orlando.

CULINARY NO-NO BONUSES
'Inclusive' restaurant turns away Christian group because of its beliefs. Who's the bigot?

The secret tricks hidden inside restaurant menus

ICYMI: Culinary no-no #756: Cranberries