Every Friday night we smooth our way into the weekend with music, the universal language. These selections demonstrate that despite what is being passed off as art today, there is plenty of really good music available. Come along and enjoy.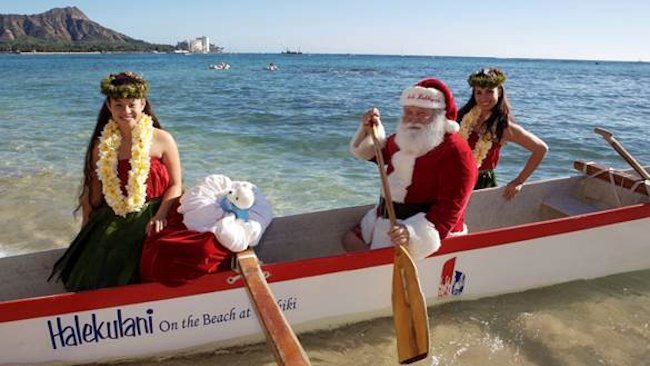 Every Friday night for the rest of the year I'm doing Christmas music on our Friday night mega-music blog. And by Christmas music I don't mean a lot of the stuff you hear on FM Radio. You know. Mariah Carey, Carrie Underwood, Taylor Swift every 15 minutes. This is solid material you can find at a record shop, library, or the Internet.

This week, a theme I did many years ago, but only that one time. Selections that are very popular these days, but have practically have nothing to do with Christmas. No mention in the lyrics. No holiday story-telling. No ho-ho-ho.

But we love 'em just the same.

Let's get started.

We begin with six self-described "jazz vocal nerds: Jean-Baptiste ("JB") Craipeau (France), Simon Åkesson (Sweden), Danny Fong (Canada), Andrew Kesler (Canada), James Rose (England), and Evan Sanders (USA) six self-described "jazz vocal nerds,"
The a cappella group is joined by the Grammy award winning Gordon Goodwin's Big Phat Band.

Pay close attention. Listen for Christmas.
The holiday standard dates back to 1945. In the book Songwriters on Songwriting by Paul Zollo, Sammy Cahn said: "'Let It Snow' was written on Hollywood and Vine on the hottest day of the year. I said to Jule Stein, 'Why don't we go down to the beach and cool off?' He said, 'Why don't we stay here and write a winter song.' I went to the typewriter. 'Oh the weather outside is frightful, but the fire is so delightful, and since we've got no place to go, let it snow, let it snow, let it snow.' Now why three 'let it snow's'? Why not two or four? Because three is lyric."
Today's FM stations are filled with multiple versions of "Let It Snow." Care to guess the most popular version on American radio according to ASCAP?

It's Harry Connick Jr.

NEXT …
The first American TV broadcast of "The Sound of Music" (1965) was on Feb. 29, 1976. Not exactly Christmas time.

Actually the film always popped up on network television at Easter.

Julie Andrews plays Maria who describes all the things that make her feel better when she is sad, many of which don't cost a thing. Doesn't sound like Christmas to me.
In August the legendary Bennett turned 96. Last year Bennett became the oldest person to release an album of new material, making him a Guinness World Records holder.
The singer was diagnosed with Alzheimer's disease in 2016. This illness is characterized by memory loss, affecting the victim's cognitive state. The carrier slowly loses its ability to talk and comprehend and eventually fails to recognize loved ones.
Fortunately Bennett does not exhibit all the features of the disease. Last year his wife Susan told an interviewer that her husband still remembers family members but sometimes loses touch with reality; however, this behavior never lasts.
According to Gayatri Devi, M.D., the neurologist who diagnosed the singer in 2016, Tony is an exceptional man who surpassed her expectations.
"Multiple other areas of his brain are still resilient and functioning well. He is doing so many things, at 94, that many people without dementia cannot do."

Devi described him as the "symbol of hope for someone with a cognitive disorder. Truly, Tony is an inspiration to many people."

BRRR. It is December.

Originally a party song written by Frank Loesser for him and his wife, Lynn, to perform for the purpose of entertaining guests, our next song from 1949, our next selection is a point-counterpoint between a man and a woman. She wants to go home, he wants her to stay.

Christmas song? It was the summer of 1949 when the song hit the charts. Every entry happened between May and August.
TRIVIA TIME: Miss Piggy and the dance star Rudolf Nureyev sang it in a steam room on The Muppet Show in 1978. Not surprisingly Miss Piggy was the aggressor.
Remember this? In 2018, some radio stations dropped this song in response to the #MeToo movement. Earlier in the year, Bill Cosby was sent to jail, accused of sexual assault by a number of women who claimed he drugged their drinks. With that story in the headlines, the "hey, what's in this drink?" line carried a criminal connotation.

"Bill Cosby ruined it for everybody," Frank Loesser's daughter, Susan, said.

Many stood by the song, which became a political wedge. To show their support, the Louisville, Kentucky radio station WAKY played five different versions for two consecutive hours on December 16, earning plaudits from listeners and lots of free publicity. Some stations that pulled the song, including KOIT in San Francisco and KOSI in Denver, ended up reinstating it after listener backlash.

Needless to say the controversy earned the song a lot more plays.
How many great songs did the team of Burt Bacharach and Hal David collaborate on? Far too many to count.
Released in April of 1965, two years before the Summer Of Love, Chicago included their version of this peace anthem on their 2019 Christmas album.
Dionne Warwick passed on recording "What the World Needs Now."

So did Gene Pitney.

Jackie DeShannon said yes.
"When Hal suggested that Burt play 'What the World Needs Now' Burt was not that enthused about showing it to me at that moment. So we went on, played some more songs, and tried to decide on the four sides that we would record for the session. At that point Hal again suggested that Burt play 'What the World Needs Now.' And reluctantly, I think, he played it for me. Of course it was love at first hearing and first sight at those gorgeous words and fantastic melody. There were cornfields and wheat fields in my back yard where I grew up in Kentucky on a farm, and I heard a little bit of a gospel feel in the chorus. I thought it was a match made in heaven. The minute Burt heard me singing it, he said, 'Off to New York! We're off to New York!' That's where we recorded the song."

Now for the big surprise of this week's feature.

This 1857 simple song by James Lord Pierpont was written for a Thanksgiving program in Savannah, Georgia, and is merely about a sleigh ride. That's it.
If you want a more detailed perspective, Kyna Hamill, professor of literature at Boston University and vice-president of the Medford Historical Society said:
"Medford is home to a series of sleigh races that used to occur on a street called Salem Street, and because of this event, which pretty much happened in the middle of the 19th century, these sleigh races — which you could pretty much call drag races — down this street was one of the most popular events.
"If you think about the fact that one of the great industries of Medford was rum-making, and if you really think about the lyrics of the song, with the lens that these are drag races that are happening at top speed down the centre of this street, one of the suggestions is that it's actually a drinking song."
Jingle Bells controversial?

Last winter the Brighton Central School District (NY) Superintendent Kevin McGowan defended a primary school's decision to stop using and teaching the song, writing "it may seem silly to some, but the fact that 'Jingle Bells' was first performed in minstrel shows where white actors performed in blackface does actually matter when it comes to questions of what we use as material in school. I'm glad that our staff paused when learning of this, reflected, and decided to use different material to accomplish the same objective in class."

Questionable lyrics?

Now the ground is white
Go it while you're young
Take the girls tonight
And sing this sleighing song

That's it for this week.

Goodnight.

Sleep well.

Have a great weekend.
57 years ago today, A Charlie Brown Christmas premiered on American television. The first animated special based on the Peanuts comic strip by Charles Schulz, it was produced on a small budget in six months, using all child actors.
The holiday special won an Emmy and a Peabody and became a beloved annual family broadcast tradition. The jazzy soundtrack LP of Christmas carols and skating ditties, with its theme song Linus and Lucy, sold more than four million copies in the US alone.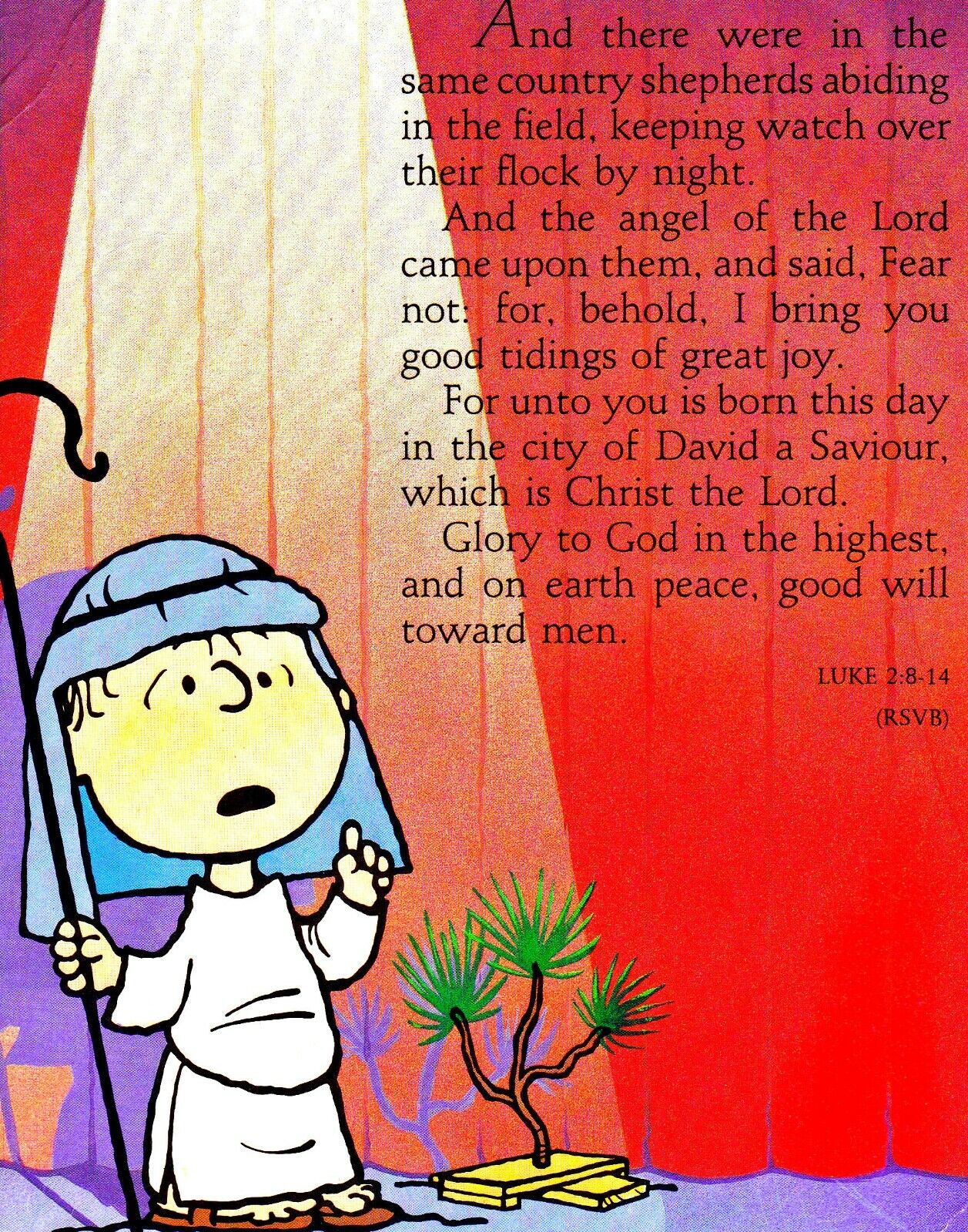 BONUS