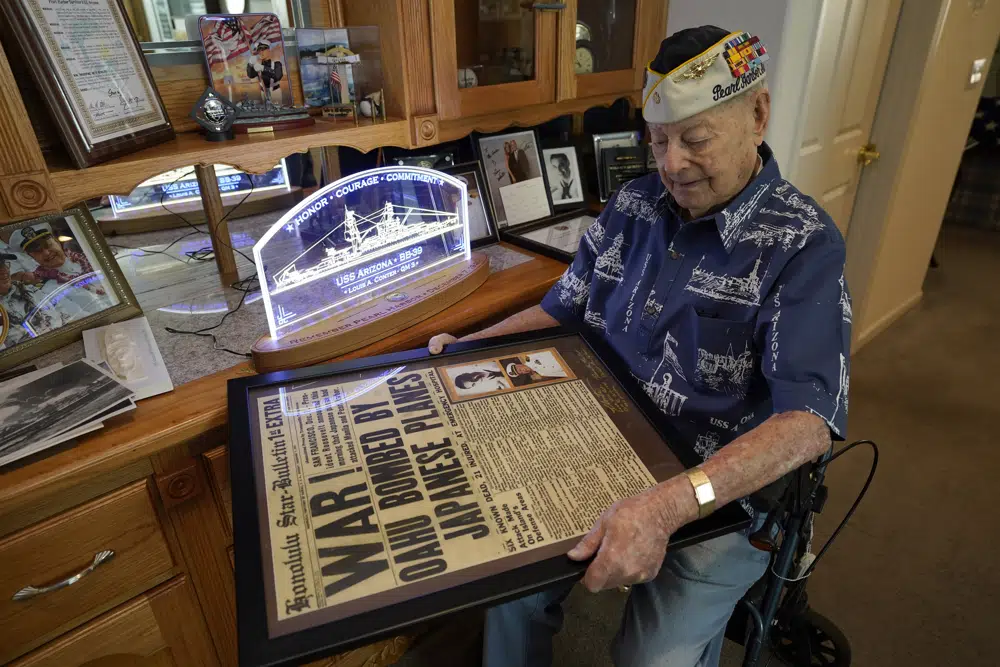 Pearl Harbor survivor Lou Conter, 101, holds a framed replica of the Honolulu Star-Bulletin of Dec. 7, 1941 at his home in Grass Valley, Calif., Friday, Nov. 18, 2022. Conter survived the devastating explosion that destroyed the battleship, USS Arizona, during the Japanese attack on Pearl Harbor, Dec. 7, 1941.(AP Photo/Rich Pedroncelli)

Today's read is from the Associated Press. Here's an excerpt:
Last year about 30 survivors and some 100 other veterans of the war made the pilgrimage to the annual event. But the U.S. Navy and the National Park Service anticipate only one or two survivors will likely attend in person this year. Another 20 to 30 veterans of World War II are also expected to be there.
Conter won't be among them. He attended for many years, most recently in 2019. But his doctor has told him the five-hour flight, plus hours of waiting at airports, is too strenuous for him now.
"I'm going on 102 now. It's kind of hard to mess around," Conter said.

Read the entire AP article here.

Dec. 17 is Wreaths Across America Day. Will you help?