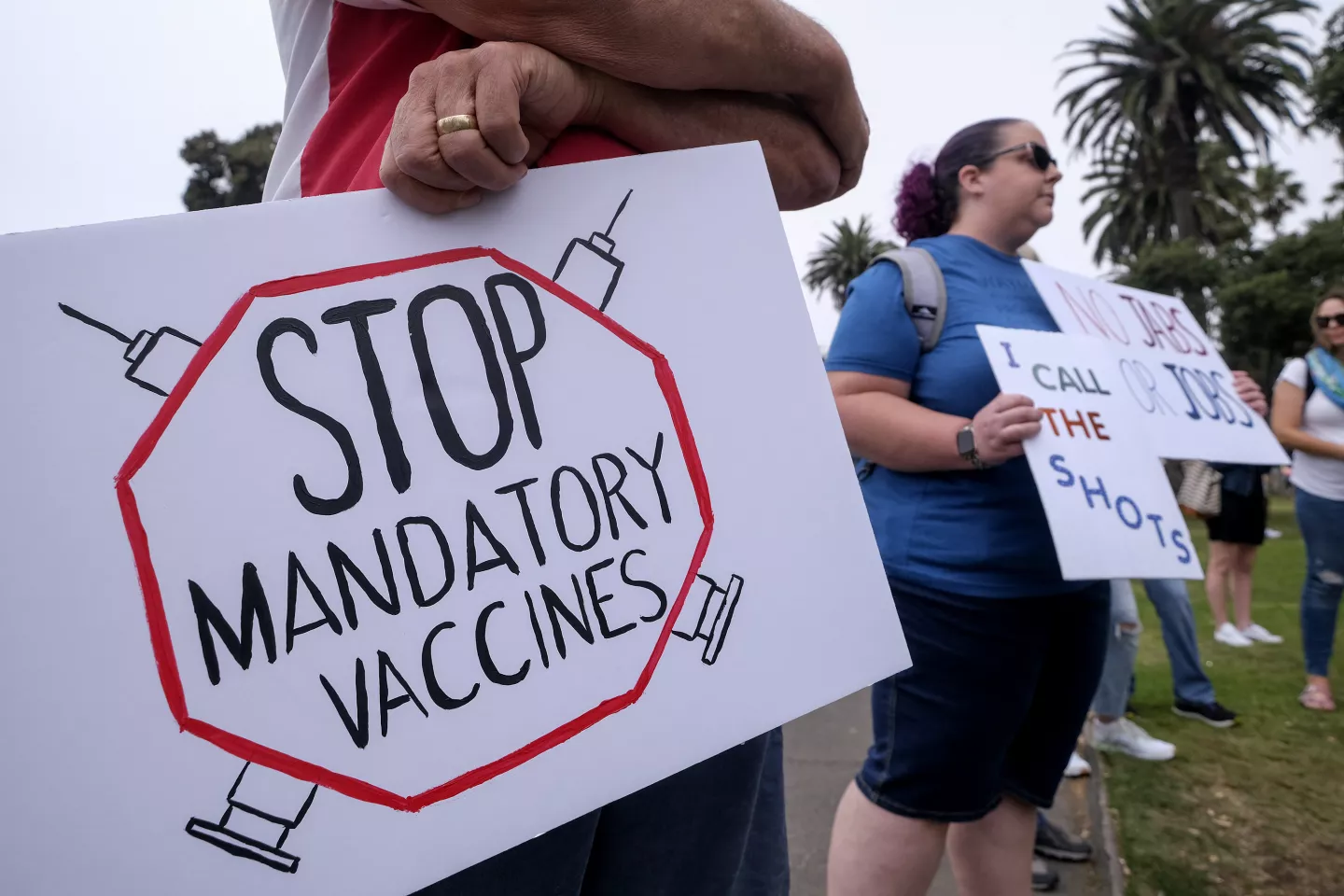 Another Franklin site, one I call the "We hate Franklin" page (because the members really do) is a piece of work. Rarely do they write about our city but when they do it's normally because they can't stand whatever.

They are the world's biggest sufferers of Trump Derangement Syndrome.

Material they post is rarely based on facts. Just throw up unsubstantiated junk and rumors and see if it sticks.

Most are a bunch of hide under the mattress, wear a mask everywhere, COVID hypochondriacs.

Within the past few weeks I read one of their guys comment that the unvaccinated accounted for 90% of COVID deaths. Can't find it now and I'm not sure why. And I won't mention who made the dopy claim except that he made the news when he ran for public office even though he's an admitted "racist, sexist, ageist."

Maybe he's right about the latter, but his 90% unvaccinated assertion that he made just recently? Not sure it's EVER been that high. But again, just throw it out there and see what happens. The COVID hypochondriacs will eat it up.

From today's Epoch Times that cites data from…the CDC:
Data from the Centers for Disease Control and Prevention (CDC) showed that vaccinated and boosted people made up most of the COVID-19 deaths in August.
Of the total 6,512 deaths recorded in August 2022, 58.6 percent of the deaths were attributed to vaccinated or boosted people, and seem to be a sign of a growing trend where vaccinated individuals are increasingly becoming the majority in COVID-19 mortalities.
In January 2022, COVID-19 mortalities in the vaccinated was still the minority with 41 percent of the data related to vaccinated or boosted individuals.
However, analysis of the CDC data from June and July showed over 50 percent of deaths were being reported in vaccinated individuals, with 62 and 61 percent reported respectively.
"We can no longer say this is a pandemic of the unvaccinated," Cynthia Cox, the vice-president of the Kaiser Family Foundation told the Washington Post in an article dated Nov. 23.

Read the entire article here. Subscription may be required.