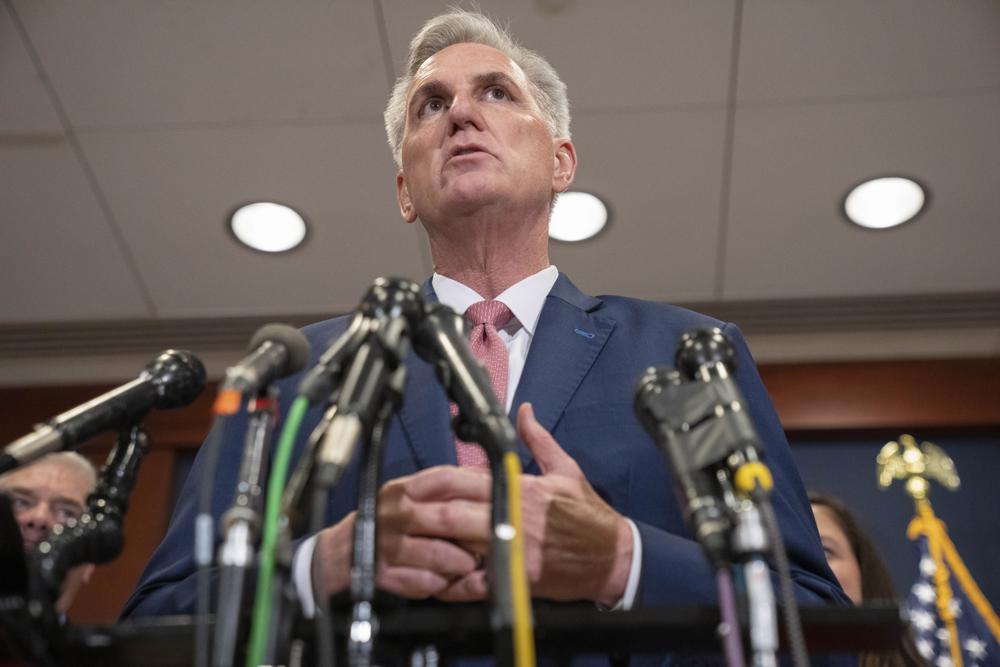 House Minority Leader Kevin McCarthy, of Calif., speaks during a news conference, Nov. 15, 2022, after voting on top House Republican leadership positions, on Capitol Hill in Washington. The Republican Party's narrow capture of the House majority is poised to transform the agenda in Washington, empowering GOP lawmakers to pursue conservative goals and vigorously challenge the policies of President Joe Biden and his administration. (AP Photo/Jacquelyn Martin, File)

Today's read is from Jordan Boyd, a staff writer at The Federalist. Here's an excerpt:
GOP Leader Kevin McCarthy already released an agenda he thinks Republicans should execute come 2023, but his legislative desires for a red House are too innocuous and unlikely to survive a Democrat Senate and presidency anyway.
Because of limitations to legislative ability, Republicans must use their power correctly and wisely. They must follow through on the promises they made to voters and also punish the Biden bureaucracy and its Democrat allies for creating endless crises.