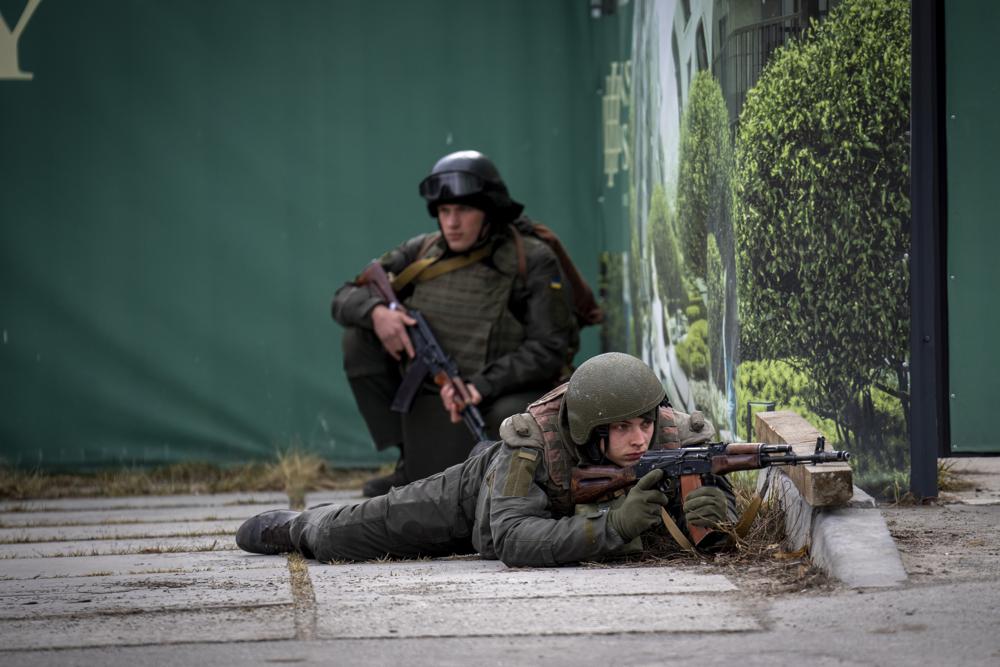 A lot of folks all across the country (including me) are pretty excited about possibly winning, as long as the odds may be, of winning the current Powerball jackpot now up to a whopping $1.2 BILLION.
Fact is that's chicken feed compared to what the once again all-too generous US of A is sending to Ukraine on the other side of the world to fight the Russians. And there's no sign of the massive aid stopping.

NBC News is reporting the White House is discussing an additional $50 billion in aid for Ukraine after the midterm elections. President Biden is strongly considering the move, especially if Democrats get clobbered in the mid-term elections. If House Speaker Nancy Pelosi and Congressional Democrats lose power in the midterm elections, Ukrainian aid would be one of their final priorities before the power switch in January.

NBC has also reported that Biden "lost his temper" in June during a call with Volodymyr Zelensky as the Ukrainian president kept asking for more money. Biden raised his voice on the call, telling Zelensky that he should be more grateful for the aid he was receiving. Maybe for once Biden was correct.
Republicans and even some Democrats are showing more resistance to the flood of aid dollars and equipment flowing to Ukraine. Democrats sent a letter signed by 30 liberals in the House of Representatives before it was retracted by Congressional Progressive Caucus Chair Pramila Jayapal (D-WA).
Since Russia invaded Ukraine, Biden has signhed $65 billion in aid for Zelensky.

Personally, I do not question US support for Ukraine. I do question the obscene amount and how it's really being used.
Bloomberg editors pose a compelling idea: greater oversight of how the Ukraine aid is spent.

Appoint a Watchdog for Ukraine Aid
More transparency over how billions are being spent would protect US taxpayers and sustain political support for the war. 
The Editors at Bloomberg
October 31, 2022
Since Russia's invasion of Ukraine in February, the Kyiv government has received more than $60 billion in security and humanitarian assistance from the US, making it by far the world's biggest annual recipient of such aid. Now some Republican leaders want to toughen oversight over how those funds are being spent. They're right to do so.
The scale of the aid effort is unprecedented. In just seven months, the US has provided Ukraine with nearly double what it gave all of western Europe on an annual basis during the Marshall Plan in real terms. Support for Ukraine's military this year equals what the US provided Israel, Egypt and Afghanistan combined in 2020. Washington has accounted for two-thirds of all military and humanitarian assistance offered to Ukraine since the start of the war; in dollar terms, it has contributed twice as much as the entire European Union.
Supplies of American-made weaponry have enabled Ukraine to withstand Russia's initial onslaught, inflict heavy casualties and mount a potent counteroffensive. With economic activity largely halted, the Kyiv government has relied on US and European funds to pay troops and government workers and deliver basic services. The aid packages approved by Congress require Ukraine to itemize its spending plans and keep US aid money separate from funds from other sources. Even so, the potential for misuse remains high in a country that's been plunged into chaos — and which prior to the war had a record of weak governance and corruption. There's also the possibility, however slight, that US-made weaponry could fall into the wrong hands or be sold to actors outside Ukraine.

Given the huge sums already disbursed and Ukraine's considerable needs going forward, it's imperative that the US ensure the money is being properly spent. House Minority Leader Kevin McCarthy recently warned that future aid could be curtailed if Republicans retake the House after midterm elections next month, saying that voters don't want to "write a blank check." Senate Minority Leader Mitch McConnell retorted that US support for Ukraine would actually increase under GOP control. But with government spending already a campaign issue, it's inevitable that lawmakers, including some Democrats, will insist on greater transparency as a condition for more aid.
President Joe Biden shouldn't wait. His administration has been reluctant to back more rigorous oversight of Ukraine aid, out of fear of slowing delivery of supplies and signaling a lack of confidence in the government of President Volodymyr Zelenskiy. But those concerns are less acute now — and, if anything, heightened transparency would help to sustain political support for Ukraine as the war drags on.
In exchange for congressional agreement to continue supplying Ukraine with arms and aid, Biden should appoint a watchdog to monitor US spending, modeled on the Special Inspector General for Afghanistan Reconstruction, an independent agency created in 2008 to audit the $145 billion in US reconstruction and security assistance given to Afghanistan since 2001. Over 13 years, investigations conducted by the 200-person team led to 160 criminal convictions and saved taxpayers at least $3.8 billion. With its work in Afghanistan winding down, the agency could be reauthorized with a new focus on Ukraine, allowing the US to take advantage of its existing personnel, resources and experience.
The bipartisan support in Congress for assisting Ukraine has been indispensable to the country's survival in the face of Vladimir Putin's assault. Greater transparency over the flow of US aid will help to ensure it lasts.