In the broadcast industry where I spent a great of time that's called a tease, a promo. A clever way to entice listeners and viewers to stick around or tune in later.

A radio tease goes like this. The newscaster says:

Coming up, Donald Trump goes off on Hillary. WTMJ Newstime, 7:35

Then comes the commercial break.

And in television…
You get the idea.

DON'T TOUCH THAT DIAL.

"My wife and the older man" is a textbook tease. I'm guessing more than most want to read on. Possibly because you have some sense of what the story might be. But I'm sorry. You'd be wrong. Still good stuff, though.
This popular TV series debuted in January of 1979 and ran for seven seasons.
My wife Jennifer was in the first grade when the blonde star on The Dukes of Hazard" John Schneider got his big acting break…at the age of 18.

Jennifer has told me, many, many, many times how she watched the program religiously and had a massive crush on Schneider. My wife was wise to focus her affection on Schneider. He's managed to accomplish quite a feat: become a conservative Christian filmmaker.

That means the major news networks and newspapers would shy away from any kind of update on his career. But The Epoch Times has done a wonderful piece on his accomplishments.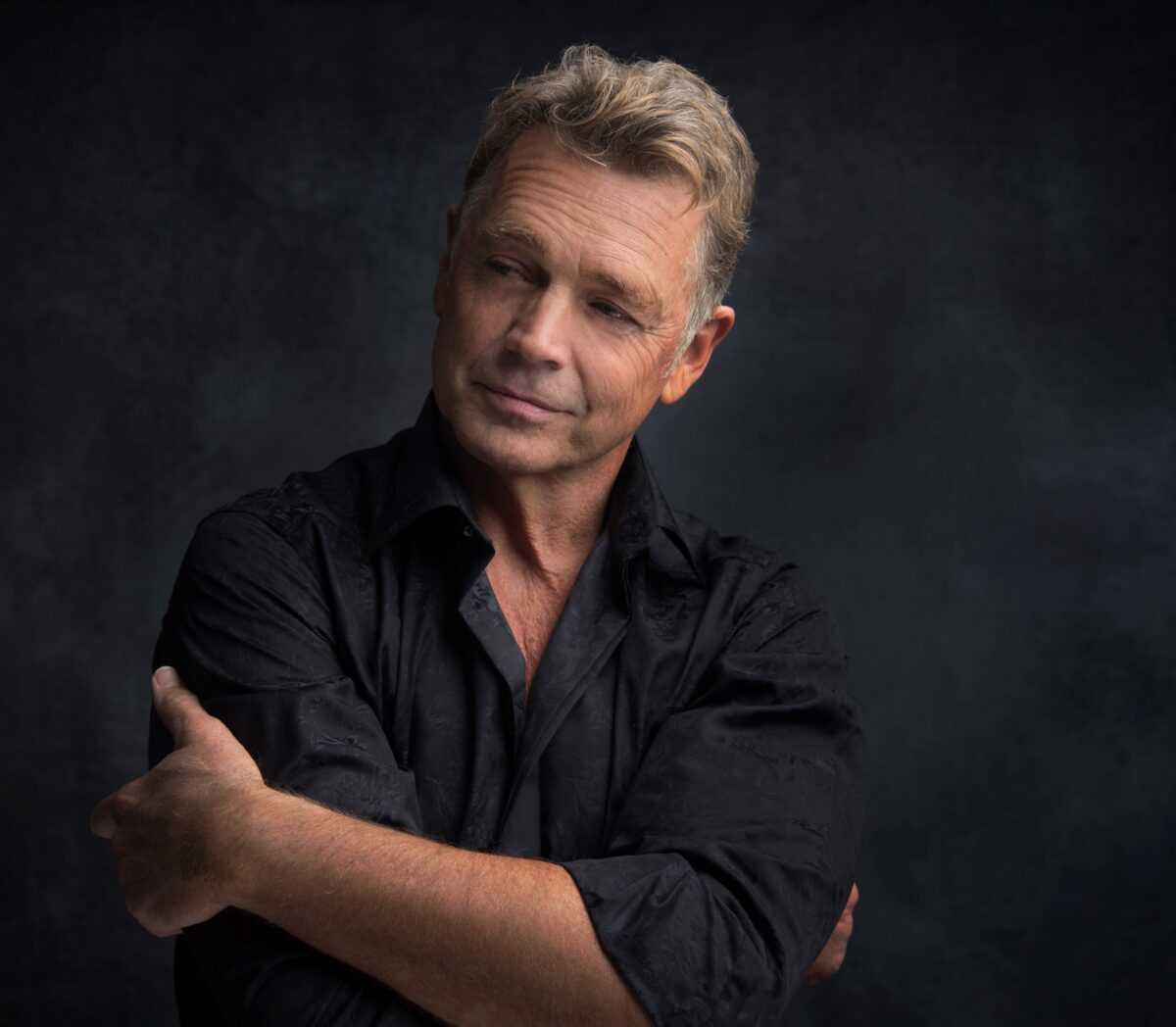 Making Movies Outside of Hollywood: Actor–Filmmaker John Schneider Blazes His Own Trail
BY DAVE PAONE, SEPTEMBER 6, 2022 
Hollywood loves a "fish out of water." Put a poor family from the Deep South into a posh, Los Angeles suburb and you have "The Beverly Hillbillies." Put a New York City lawyer and his Park Avenue-loving wife on a rural farm and you have "Green Acres." Put a hardboiled, Philadelphia detective into an Amish community and you have "Witness."
One might say actor-producer John Schneider is a real-life fish out of water.
Schneider, both a conservative and a Christian, found that jobs become less frequent after his political and religious values were known in the industry.
"What they do is they just don't hire you," he told The Epoch Times.
There was a time when Schneider was the go-to presenter or host on award shows.
"A lot of that dried up. A lot of that went away, because again, the people who have control of the microphone don't want anyone else's narrative to come through the airwaves," he said.
Schneider has found a way around that predicament. But let's start at the beginning.
'The Dukes of Hazzard'
At the young age of 18, in 1978, Schneider landed the acting job that launched his career. He played Bo Duke, one of a pair of brothers in fictional Hazzard County, Georgia, in the television series, "The Dukes of Hazzard."
For seven seasons, the "good old Duke boys" and their cousin, Daisy Duke, went wild—much to the chagrin of the corrupt county commissioner, Boss Hogg.
Although technically a one-hour drama, there was a lot of tongue-in-cheek humor from cartoonish characters, with "yee-ha!" shouted from the mouths of Bo and his brother, Luke, quite often. The series ran from January 1979 through February 1985.
All during that time, the Duke boys drove a tricked-out 1969 Dodge Charger, dubbed "The General Lee." As did the real General Lee, their set of wheels had a Confederate flag. It was painted on the roof, often prominent in shots in the never-ending car chases in the series.
In the 1980s, no one cared.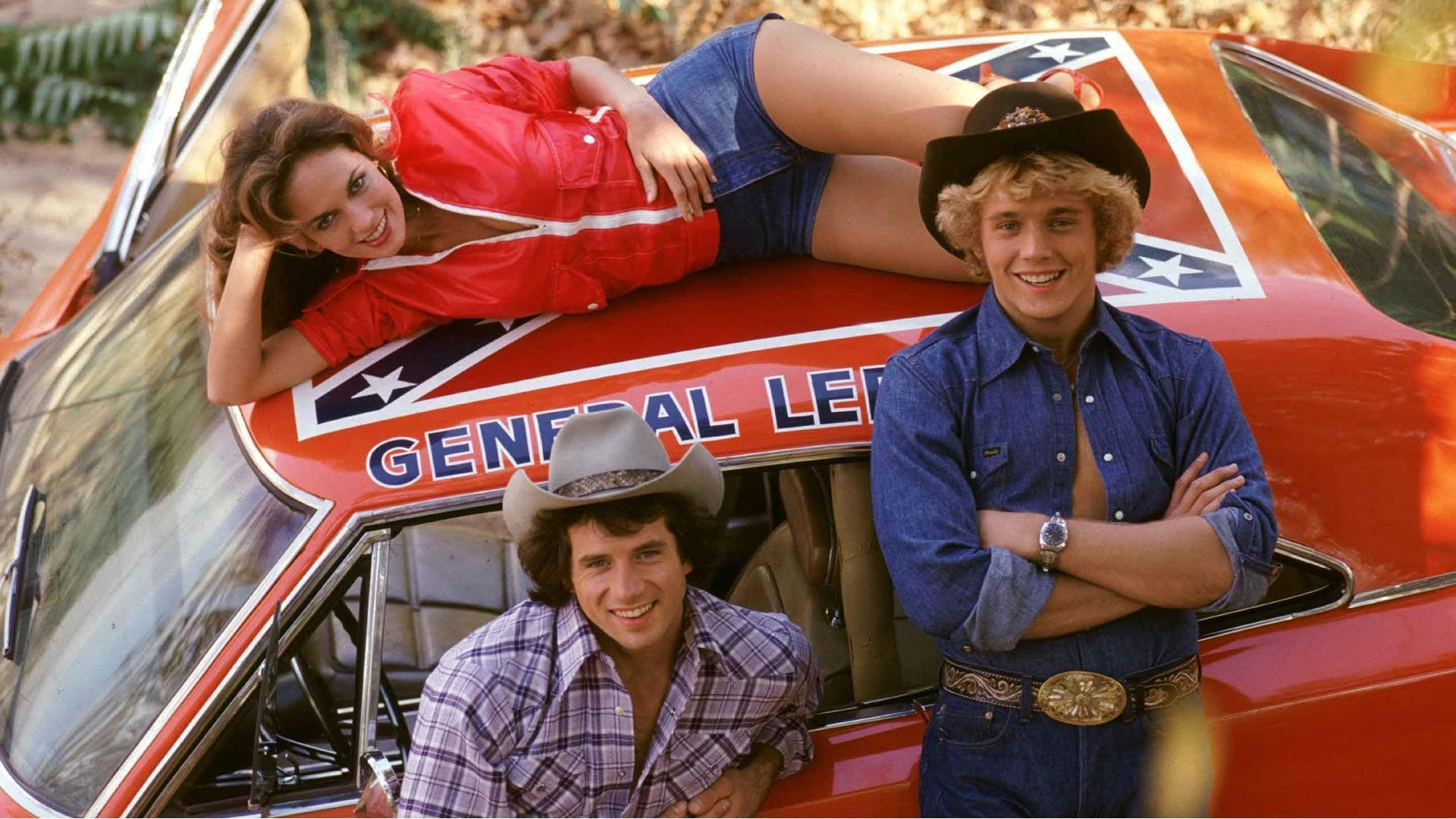 An Early Example of Cancel Culture
By 2015, the world was a different place; or, at least the United States was. After a mass shooting of black congregants at a South Carolina church, it was learned that the white gunman had previously posted images of the Confederate flag. At the time, "The Dukes of Hazzard" was in syndication on the cable station TV Land.
Executives at TV Land concluded since the shooter was racist, and had posted pictures of the flag, and the Duke boys had said flag on their car, then they must be racist as well. They pulled the series from the lineup.
"It's absurd, but that's true," Schneider said.
"'Dukes of Hazzard' was not a racist show in any way," he said. "When they said that the General Lee and therefore everyone who drove it or had anything to do with 'The Dukes of Hazzard' was in fact a racist, it was absurd."
"I have not one time had a black man, woman, or child come up to me and express any concern or problem with 'The Dukes of Hazzard' or the General Lee, ever," Schneider said.
He actually sees the cancellation as a blessing.
"But in many regards, it made the show more cultish, more popular," he said. "Nothing will make people want to do something more than The Man telling them they can't."
A Long, Successful Career
As an actor, Schneider has had a long, successful career, mostly in episodic television. He had a supporting role on "The Haves and the Have Nots" with Tyler Perry for eight seasons, and played Clark Kent's father for 10 seasons of "Smallville," to name a few shows. One of his most recent appearances was the "Love is On the Air," which premiered in 2021.
Schneider is also an accomplished musician, and his latest album, "Southern Ways," was released in March. Among its 11 new tracks is the touching song, "Younger Man."
For the general public, this looks very easy and glamorous, but the entertainment industry is both cutthroat and fickle. Getting a job can be downright impossible and the public's tastes change, which can sink the careers of even the most successful actors.
For Schneider, being a conservative Christian in Hollywood makes getting and keeping work that much more difficult.
John Schneider Studios
There are five steps to making movies and television series: development, preproduction, production, postproduction, and distribution.
For many aspiring filmmakers, getting past step one is nearly impossible. Development is where actors are attached and, more importantly, money is raised. For the most part, finding money is dependent on the major studios. Getting blessed by the studio gods is something every filmmaker wants but few get.
Once a filmmaker accomplishes step one, steps two through four (actually making the movie) are the easy parts, comparatively speaking. But step five, getting the movie in theaters and on streaming services, can be just as impossible as step one. A filmmaker may scrape up the money to make his movie, yet can't get a company to distribute it.
For the filmmakers who rely on studio money for production and distribution, their lament is being at the mercy of meddling executives who want endless changes but don't really know much about making movies.
Schneider has found a way around all of this: He opened John Schneider Studios in Louisiana, which is both a film studio for rent and a production company for his own movies.
Schneider finances his own movies and has his own streaming service, Cineflix Digital on Demand, to distribute them—all without having to beg the studio gods for support.
Essentially, Schneider has told the powers-that-be in Hollywood he can make his movies without them. Since he's paying for everything, there are no meddling studio executives.
On the website for the studio rental, there's a long list under "amenities" that every production company needs, such as sound stages and production offices, located on John Schneider Studio's 58 acres. But since it's in Louisiana, it also has a swamp.
"We have swamp," said Schneider. "If you're looking to do a movie called 'Swamp Thing,' you don't want pond; you want swamp."
A Double Partnership
Not only is Alicia Allain Schneider's wife, she's also his business partner. Schneider writes and directs in addition to acting, but leaves the business half of show business to her. He knows that she can't do what he does—but more importantly, he knows that he can't do what she does.
Several years ago, Allain was diagnosed with stage-four breast cancer, which had spread to her bones. With a combination of medical treatment and diet change, she's currently cancer-free.
Schneider credits the power of prayer for giving them the strength to fight through.
"When we prayed for that, we prayed for the strength to do it," he said.
Their prayer wasn't "God, cure this cancer," but "Put us down the right road so that we can take care of this and, basically, not bother you with it," he said.
Bo Duke at Heart
Though Schneider was born and raised just north of New York City, he describes it as "a rural place," and that, most of the time since then, he's lived on a dirt road.
"Every couple of decades, Hollywood will turn their backs on all things rural," he said. "So when Hollywood turned their back on dirt roads and fast cars and community depending upon beer-drinking, barbecuing people," Schneider said goodbye.
And that's when he bought a swamp in Louisiana.
Small Business
The movies that Schneider makes aren't big-budget blockbusters. They're low-budget, and since their distribution is mostly digital with limited theatrical releases, John Schneider Studios is essentially a small business—and he knows that small businesses are the backbone of America.
"Go to that kiosk in Poughkeepsie and buy local coffee. Drink local beer," he said. "Because this country is only as strong as its individual communities, and those individual communities are only as strong as, basically, the chamber of commerce—and you are at the head of that."
Schneider encourages everyone to dump the chain restaurants and box stores. "Stop supporting that which you disagree with because it's convenient."
A sentiment that Bo Duke would agree with for sure.