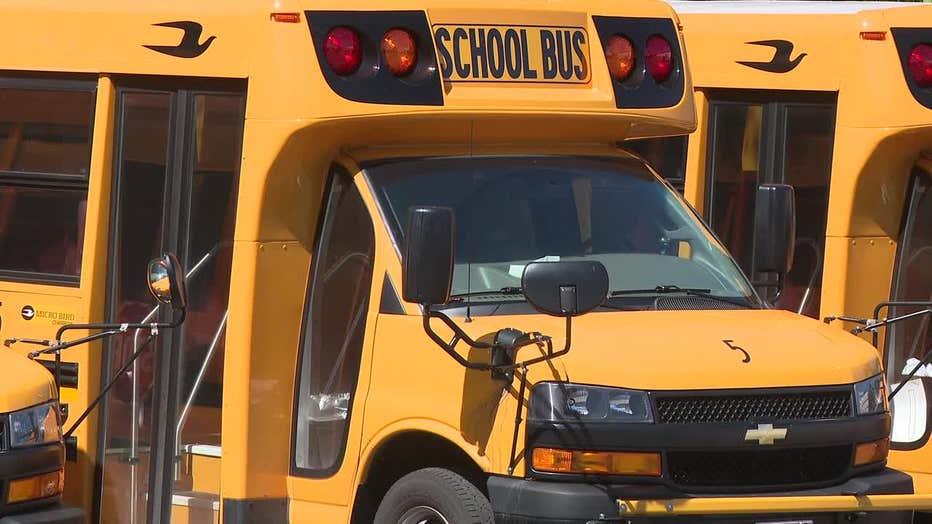 FPS communications specialist Chad Kafka's recent well-received video showing administrators of the Franklin Public Schools demonstrating their honed skills at being sophomorically silly at taxpayer expense drew praise from a representative of the Wisconsin School Boards Association.

"People mistakenly think we're all about reading, writing, history and math. But that's not the case. We're much much more. Schools are about equity, multiple genders, social justice, fighting systemic racism, and as Kafka has also emphasized, video production. Good for you Chad!"

The association also credited Kafka for rebounding successfully, producing a video after a recording of a critical Franklin School Board meeting on mask restrictions failed to be recorded in August of 2021.
Kafka is hard at work for his next super production that will show that despite many Franklin students forced to do without taxpayer-supported school bus transportation on their first day this week, everything was peachy-keen. Even hunky- dory.

Armed with his trusty video camera Kafka was so happy to get out of his cubicle, out of sight of superiors, and head outdoors to, you know, just roam around. Part of the high-paying, benefits out of the armpits job.

Kafka ingeniously headed to designated spot where kids were supposed to get picked up Thursday by bus for the first day of Franklin's brilliant staggered schedule.

Upon seeing spaces with no kids waiting for busses Kaka observed that no bus driver was responsible for any child being late. Clever devil.
He then proceeded to chat with parents of children affected by the lack of bus drivers.

"Those no damn good greedy bus companies," said one parent. "All they care is about themselves and their mega profits. Capitalism sucks," said the resident with a Biden sticker in his front window.

One resident who did not wish to be identified said, "Bus service will be late? Fine with me. I hate my ******* job. If I'm late, no big deal."

Another parent told Kafka "I'd like to chat but I'm getting ready to take Joey to the water park."

The clever Kafka's conclusion after his travels: "No harm. Everything's cool."

Others questioned along Kafka's route were perturbed.

"Where's our bus?"

"Why didn't I hear about this until last night?"

But when told their adventure would be transformed into a video?

"Really?"

"So Cool."

"So fun."
"So creative."

For those not sharp enough to determine the preceding was totally satirical…it was.