A bona fide star at Franklin's National Night Out held at the library Monday was K-9 Officer Murphy. Photo: Franklin Alderwoman Michelle Merath Eichmann

Last week the Franklin Police Department posted on its Facebook page:

FRPD was involved in a pursuit with a stolen vehicle with 5 occupants early Sunday morning. K9 Murphy successfully tracked 2 suspects who were located hiding in some bushes a block away and were taken into custody. K9 Murphy also convinced 3 other fleeing subjects it was in their best interest to surrender. Great Job to this K9 team and their work on keeping our city safe!

Mayor Steve Olson also posted:
Franklin PD under Chief Oliva's leadership has been a leader in the area (with the support of the community) in deploying technology (and jaws) in law enforcement that improves officer and community safety as well as efficiency. We're proud of the work of the department and the effective implementation of our K9 officers. Good Job Murphy. Bones gladly accepted.
Unfortunately some Franklin residents have formed a Facebook page that is dominated by malcontents who despise the very city they live in. This miserable lot isn't truly happy unless they're unhappy.

So while nearly all of Franklin was celebrating Murphy's heroism, stunningly one of the resentful bellyachers from the disgruntled site wrote this:

The police report is vague about how the police dog "convinced" the people to surrender. Tracking is fine, but I object to dogs being used to threaten or attack people.

Pathetically sad and stupid.

Thank goodness most people appreciated the police and Murphy as opposed to criminal sympathizers.

The outrageous reply to K-9 Murphy inspired me to share a terrific article about a K-9 officer published recently in The Epoch Times.

Georgia Police Officer and His Purple Heart K-9's Inseparable Bond: 'The Best Job in the World'
The officer has written two children's books recounting their incredible adventures
BY  E.S. ARMSTRONG, JULY 11, 2022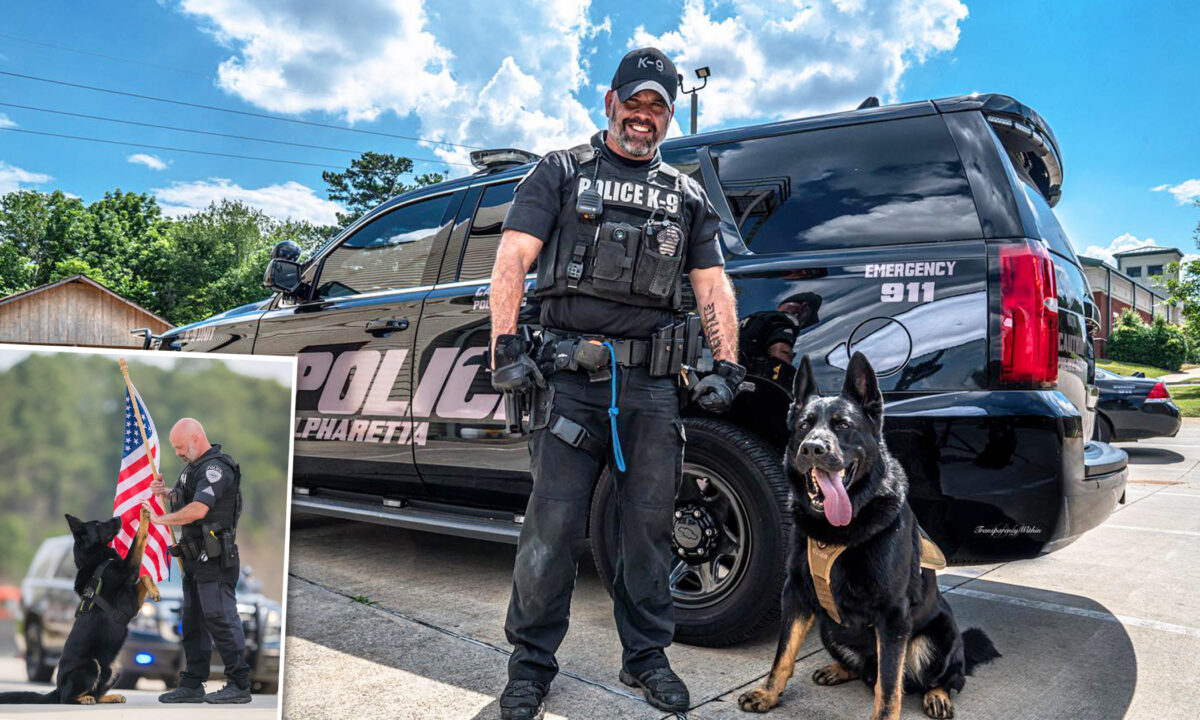 Sgt. Mark Tappan of the Alpharetta Police Department in Georgia and his German shepherd, Mattis, have a fabulous friendship and a storied career. Theirs is the stuff of heartful legends like "Lassie" and "Where the Red Fern Grows."
They have worked together to solve crimes, ferret out evil, capture bad guys and save lives, and—no less vital an undertaking—they have helped to create a needed connection between police officers and the general community.

"He's the most decorated dog in the history of our department. He's got more arrests, more fines, he's just an incredible dog," Sgt. Tappan, a former U.S. Marine and pastor, told The Epoch Times.

The recipient of a Purple Heart award, Mattis retired over a year ago after doing several "fantastic things" during his career. He has helped recover $3 million in drug seizures, accomplished 20 successful tracks, and assisted with over 200 arrests in his career, according to the American Kennel Club. The pair has also done plenty of demonstrations at elementary schools, and Mattis even inspired Tappan to write two children's books—"My Dog Mattis" and "My Dog Mattis and the Barefoot Bandits"—in which he tells the story of finding his special dog and their many incredible adventures together.

"I just love telling people about my amazing dog," the officer said. "And then, along the way, he's caught a lot of bad guys. And he's saved some lives here and there. So, he's done incredible work."
Meeting Mattis

When Tappan went to select a police dog in 2016, he was looking for a Belgian Malinois, the new trend among military and law enforcement officers. His heart was set on a smaller dog, Tappan himself measuring only a humble 5 feet, 6 inches in height. So, when he first laid eyes on the stout 2-year-old German shepherd (named Caymen at the time), he thought, "There's no way I want that dog."

At first sight, it was Mattis's sheer size that registered with Tappan. The dog was "huge." Soon, however, Mattis's heart and determination—and "God-given abilities"—outshined his size. When Mattis performed his tests to measure things like his determination in a chase, his tenacity to find something he could not see, and the strength and manner of his bite, Tappan immediately knew he had found his dog.

"He was the obvious choice. I couldn't say no to him. And I'm really glad I didn't," Tappan said, recalling the dog's drive and character. "He's incredibly intuitive, very smart. He makes me look a lot better than I am as a trainer."

Mattis stole Tappan's heart, and solidly secured the place of partner and best friend. In a short time, he was helping Tappan catch criminals and solve crime, and then finding his place in the hearts of the world at large.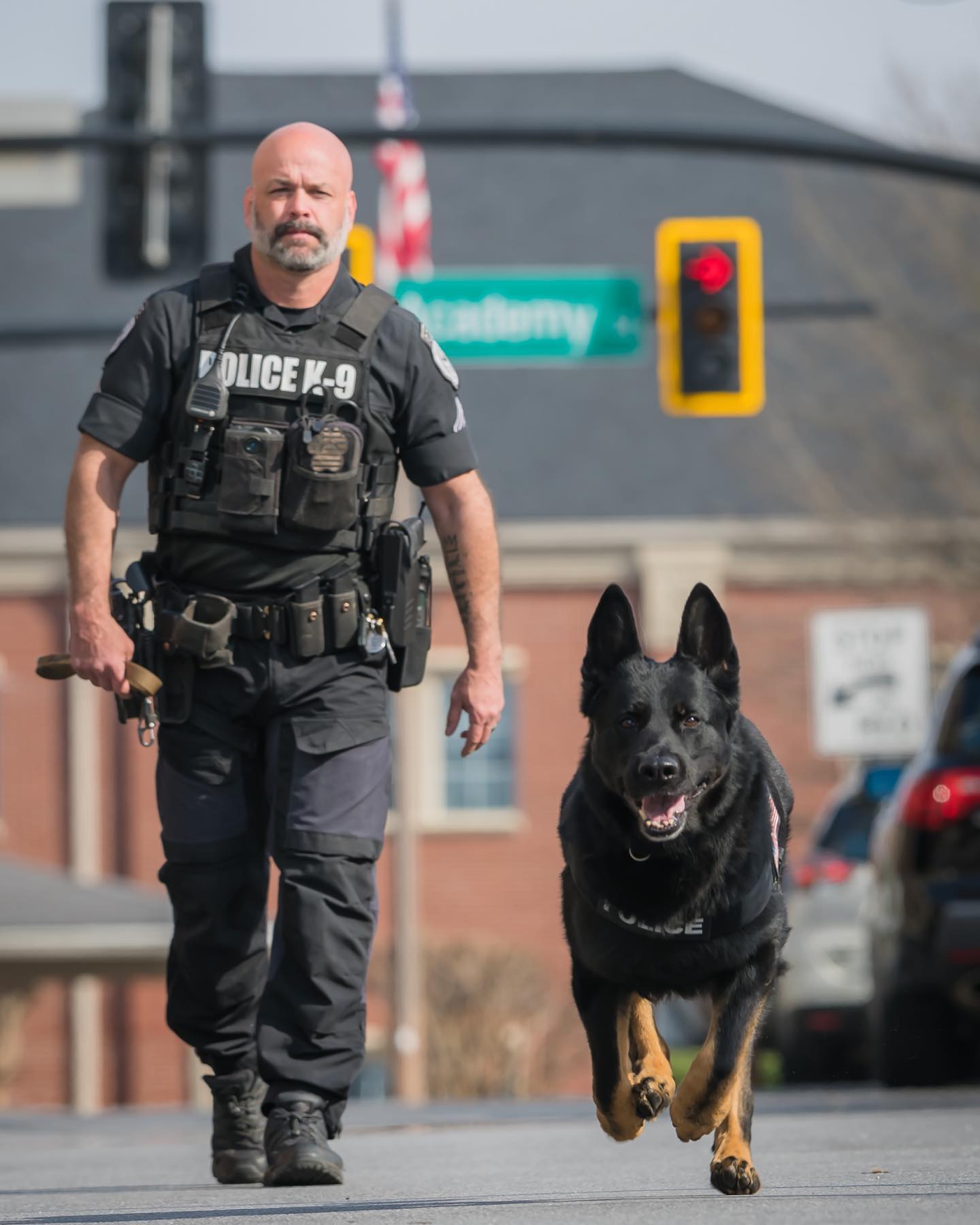 'The Best Job in the World'

Tappan started police work because he wanted what he did to matter. "I wanted to stand for something that was greater than myself," he said. And law enforcement was a perfect fit, according to him.

"You get to serve other people at their absolute worst times. And you can be a light in those times," he said. "I want each day to make someone's life better; to stand in the gap between what's evil and what's good—and protect the good."

After 15 years of standing in that gap, Tappan still goes to work loving what he does, no doubt owing much to his bond and partnership with Mattis. Tappan began working with patrol dogs six years into his policing career. At the time, he saw an amazing opportunity: working in K9 allowed him to connect with the public in a fresh way.

People often won't approach a policeman, Tappan says, but having a dog tends to spark conversations and melt apprehensions. "I love talking to people and kind of trying to show the human side of police officers. And when I got a dog, I realized what a great bridge that was," he recalled.

Mattis, who is the second dog Tappan has worked with, brought the officer's dreams to life. The dual-purpose patrol dog was trained for narcotics detection—including meth, marijuana, cocaine, heroin, and ecstasy—tracking good and bad guys, article search, protection and apprehension. Not only has he helped make the community safer, but he has given Tappan some of the best experiences in his life.

"He knew what I wanted him to do before I asked him to do it," Tappan said. "We have this incredible working relationship. And it was such a great partnership working together. It was absolutely 100 percent the best job in the world."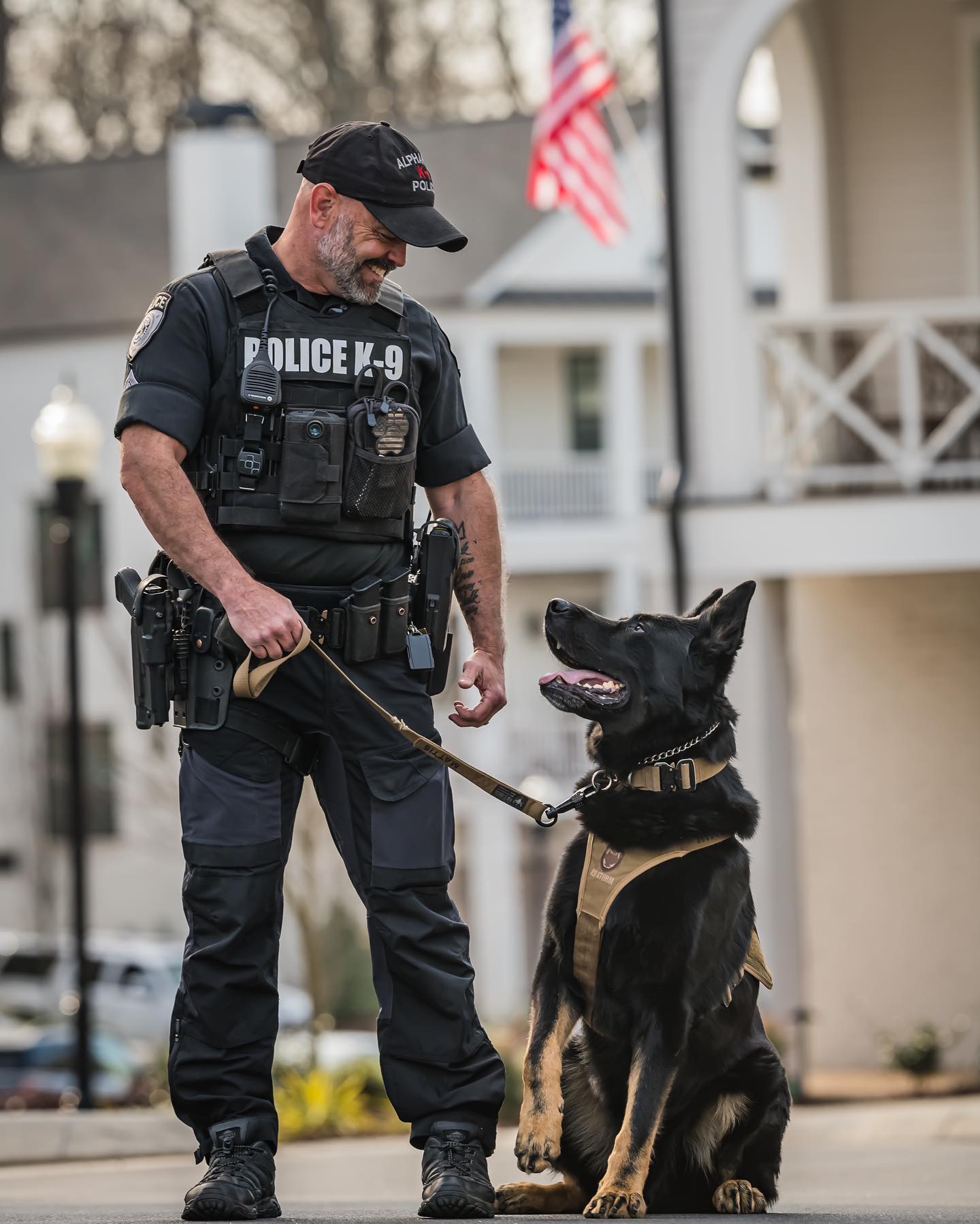 Loyalty and Courage

A typical day when Mattis was working found the dog and trainer inseparable. The day started with "roll call" when officers would gather and receive assignments for the day. Mattis would take advantage of the audience, going from officer to officer, gathering scratches on the head.

Throughout the day, Tappan and Mattis were on call, ready to attend any emergency that came up. Tappan would train Mattis in the meantime, teaching him search drills and physical exercise. Tappan challenged Mattis to find with only his nose, in case they ever needed to find each other without seeing where the other had gone. Between responding to calls and emergencies, the two would walk through public areas, proactively searching out drugs or engaging socially with the community. They were always at each other's side.

Ever since the beginning, Mattis has displayed undaunted loyalty and courage. One year into working together, the pair was chasing two suspects who had jumped over a 30-foot retaining wall. Tappan started to jump in pursuit, realized at the last minute how high it was, and caught himself before going over. Mattis, however, soared over the wall.

"I remember the look on his face as he fell for 30 feet," Tappan recounts. It felt like an eternity as Tappan watched his partner frozen in the air. His thoughts raced: Should he have had Mattis on a leash? Should he have better controlled him before the jump? He felt the full weight of responsibility for Mattis's life as he watched his dog fall hunched to the earth.

Mattis landed the fall and tackled one of the suspects. Then, after chasing and securing the other, he collapsed to the floor. His bravery and tenacity had earned him a lacerated liver, severe injuries, and serious internal bleeding. "I was scared that he might die, which was just gut wrenching for me," Tappan recalled.

After rushing Mattis to the vet, Tappan helped lift his dog to the surgery table, unsure if he would survive. Once Mattis was stabilized, Tappan stayed by his side, hoping he would be able to serve as a police dog again.

"I sat in the kennel with him for 24 hours straight just because he didn't want me to leave," Tappan said. When Tappan did step away, the vet called him back. Mattis went "crazy" without Tappan nearby. When they were apart, the dog was terrified, and the vet feared he would tear his stitches or hurt himself. But, with Tappan near, the dog was at rest.

To Tappan's great joy, Mattis was able to go back to work one month after his injuries. Working together again, the bond between partners only deepened further. Their work together had just begun.
Bridging the Gap

For his bravery and for injury in the line of duty, Mattis was awarded a Purple Heart, and he gained quite a bit of fame. His name spread fast.

In his range of service, Mattis not only earned a Purple Heart, but he and Tappan have collected a slew of other awards and recognitions for dog and handler, including the 2021 American Kennel Club Award for Canine Excellence, Uniformed K-9 Service Category. According to the American Kennel Club, they have appeared on "Entertainment Tonight," "Good Morning America," "Fox & Friends," "Live PD," and "True Crime." Mattis has made an appearance in the HBO series "Watchmen," and he and Tappan have appeared on A&E's "America's Top Dog," winning the episode and going on to compete in the Champion's edition.
Over the years, Mattis and Tappan have met incredible people together. And along the way, the dog-turned-celebrity and his owner have garnered thousands of followers on Instagram and millions of followers on TikTok. Along with social media and public appearances, Tappan and Mattis have participated in numerous charitable endeavors, raising over $100,000 for Coins4CURE to help fight against childhood cancer, and supporting law enforcement programs like The Georgia Police K9 Foundation and Project K9 Hero.

In fact, it's the connection with community that Tappan most values about his work with Mattis. Together, he feels that they have been able to bring people together—bridging broad gaps between citizens and the police officers that serve them.

"We've tried to focus on humanizing, being authentic, showing who I am, who my dog is, and how much I love him," Tappan said.

Retirement and the Future

Tappan retired Mattis due to an injury in one of his hind legs. And yet, after retirement, he would still follow Tappan downstairs every morning, wait for his harnesses and then cry at the door when Tappan left without him. It was "heartbreaking" for Tappan for a while to leave without his sidekick.

To this day, Mattis wakes early with Tappan and follows him to the stairs, bestowing love on his master and earning some well-deserved scratches. The two make videos together or travel to public appearances. Working together, albeit in a different capacity these days, still brings much joy to them both.

Tappan has three German shepherds at home now, including Mattis. Yet, the bond that he shares with Mattis remains untouchable. "Mattis follows me everywhere," Tappan said. "If I'm somewhere, that's where he is. He's very much my dog."

Sgt. Tappan and Mattis have served side by side for years. Today, they are still partners in service and heart, "working to make the world a little bit of a brighter place."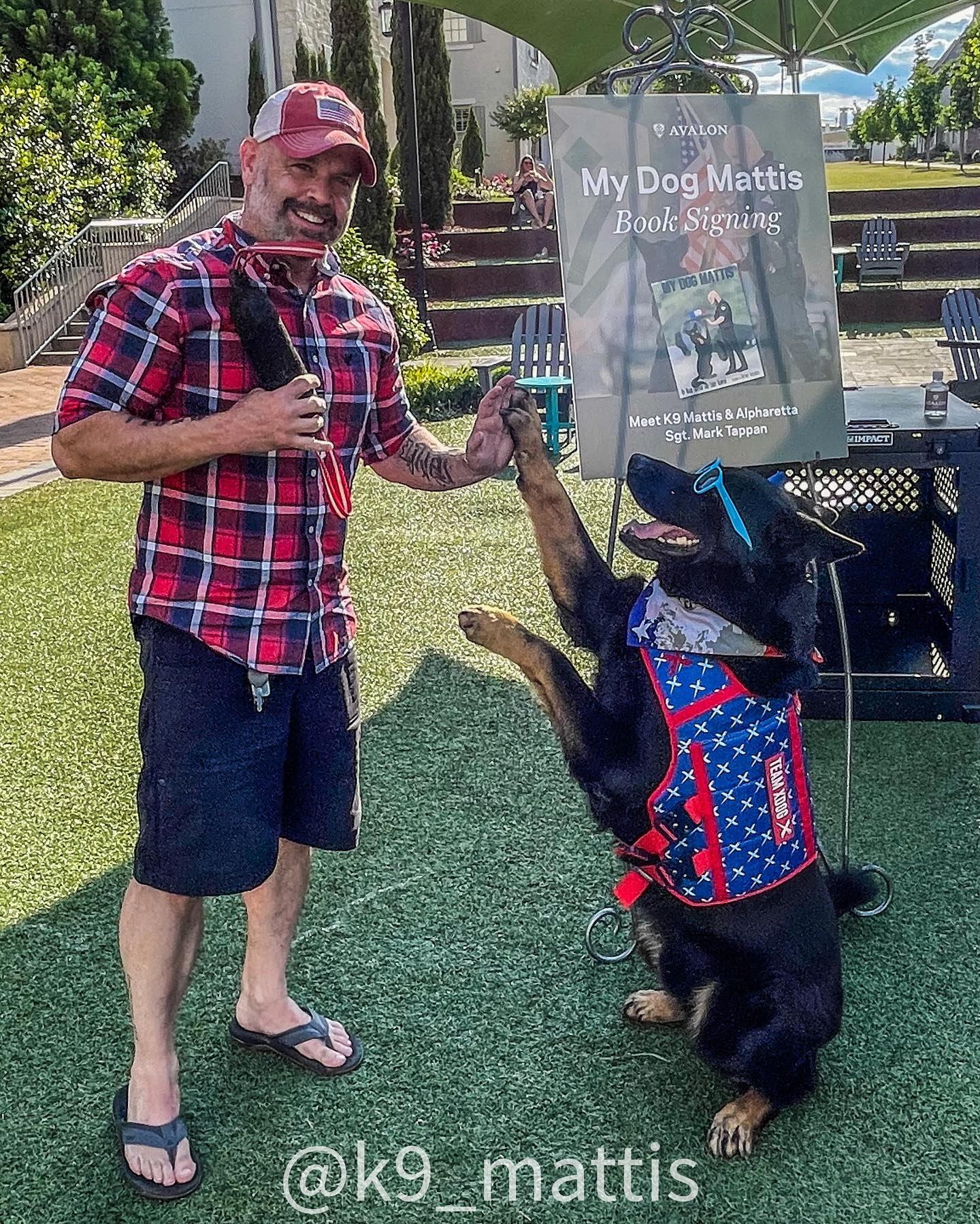 Photos of Mattis: Courtesy of Mark Kappan