POSTING A REASON DAILY UNTIL THE PRIMARY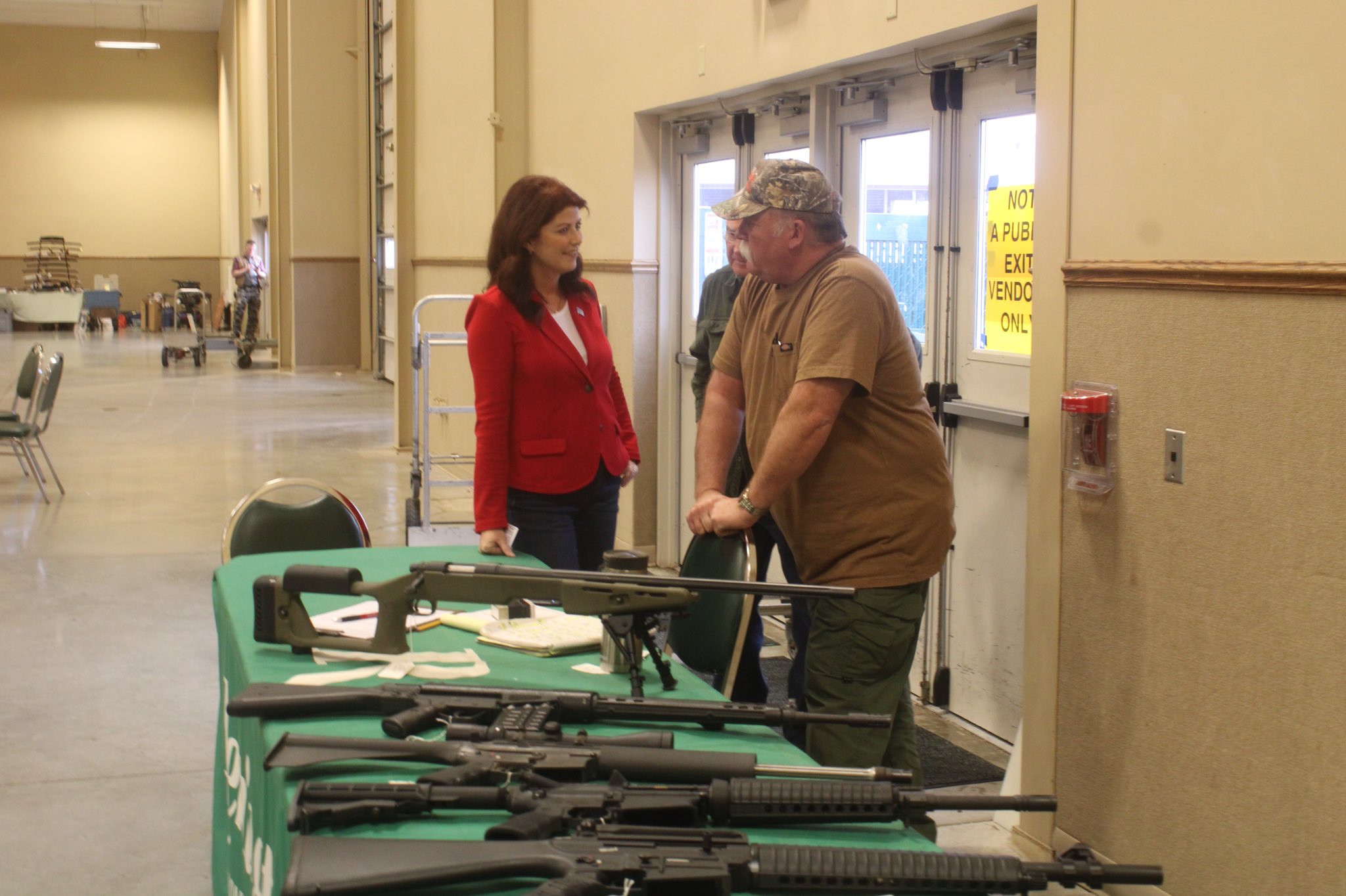 The White House, Democrats in Congress, and the Tony Evers administration all have an anti-gun agenda. Our Second Amendment rights are under attack from all.

Rebecca believes Wisconsin state and local law enforcement should never be commandeered by federal law to enforce restrictions on our rights.
FYI…
Associated Press: (Tim) Michels' campaign sent out a flyer that landed in mailboxes that claimed the gun advocacy group had endorsed him. Scott Meyer, a Wisconsin lobbyist who has done work for the NRA, said the group hasn't endorsed anyone in the GOP primary and doesn't plan to do so.
"All this came out of the blue," Meyer said of the flyer. "Stunned is the best word to describe it. I've never seen this before."

Wisconsin Right Now: Was (Tim) Michels endorsed by the NRA, as he claims in the direct mail piece? The answer is no, according to the NRA.
We contacted the national NRA press office on July 17 and were given this response, from Scott Jones, NRA Wisconsin state director: "The NRA Political Victory Fund (NRA-PVF) has not made any endorsements for the 2022 Wisconsin gubernatorial primary."
Michels' flyer says he was endorsed by the "NRA-ILA," however the NRA told us that the NRA-ILA doesn't make endorsements ever; the NRA-PVF does, and it has not made an endorsement in the Wisconsin governor's primary, as noted.
As a sportsman herself, Rebecca is a proven, trusted advocate for gun owners and 2nd Amendment rights. She is proud to have an A rating from the NRA.