Every Friday night we smooth our way into the weekend with music, the universal language. These selections demonstrate that despite what is being passed off as art today, there is plenty of really good music available. Come along and enjoy.
Bastille Days, the largest French themed outdoor festival in North America, returned to Milwaukee Thursday.
On July 14, 1789, a state prison on the east side of Paris, known as the Bastille, was attacked by an angry and aggressive mob. The prison had become a symbol of the monarchy's dictatorial rule, and the event became one of the defining moments in the Revolution that followed.

This week, music from the 1951 movie "An American in Paris" starring Gene Kelly and Leslie Caron.

Jerry Mulligan is an ex-serviceman who stayed on in Paris after the war. He's now a struggling artist trying to sell his paintings on the sidewalk. He's had little luck until the rich Milo Roberts sees him. She offers to help him with his career but is clearly more interested in Jerry than his work. She rents a studio for him and plans his first exhibition. For his part, Jerry falls for a lovely young French woman he sees in a nightclub, Lise Bouvier. She however is being pursued by Jerry's friend, entertainer Henri Baurel. When Baurel gets the opportunity to tour in the US, he wants Lise to marry him so they can go together. She is in love with Jerry but feels she can't abandon Henri who saved her during the war. She has only a short time to decide.

No, they don't make 'em like they used to, films or music. George Gershwin composed the music. His brother Ira did the lyrics.
In 2012 a musical debuted on Broadway featuring Gershwin tunes. Here's Matthew Broderick and Kelli O'Hara.
"The only work that really brings enjoyment
Is the kind that is for girl and boyment"
Nice.

In "An American In Paris" the main character (Jerry) and a friend (Henri) discuss the girl each loves, neither realizing it's the same gal (Lise). The scene is set to this song, performed and recorded in 2008 in Rio de Janeiro by the lovely Dianna Krall.
The New York Times said of the Grammy-winning, multi-platinum jazz singer that Krall possesses "a voice at once cool and sultry, wielded with a rhythmic sophistication."

Krall will be at Milwaukee's Riverside Theater on October 8, 2022.

In this week's featured movie Milo Roberts, a lonely heiress notices, purchases two of Jerry's paintings, then brings Jerry to her apartment to pay him. Jerry accepts and on the way home breaks into song, not knowing he will be Milo's only dinner guest.

Check out Paige O'Hara and prepare to be impressed with how long she holds a particular note.
In 1991, O'Hara made her motion picture debut in Disney's Beauty and the Beast where she was the voice of Belle. She longer sings as Belle but does paintings of the character for Disney, like "Tale as Old as Time," featuring "Beauty and the Beast's" title characters — and more than $10,000 worth of precious gems.
Back to our movie. The main female character, Lise Bouvier dances with Jerry Mulligan along the Seine River before she rushes off to meet singer Henri "Hank" Baurel do this number. Nancy Sinatra included her version on a 2013 album of previously unreleased tracks.
Last month Sinatra celebrated her 82nd birthday.

That's it for this week.

Goodnight.

Sleep well.

Have a great weekend!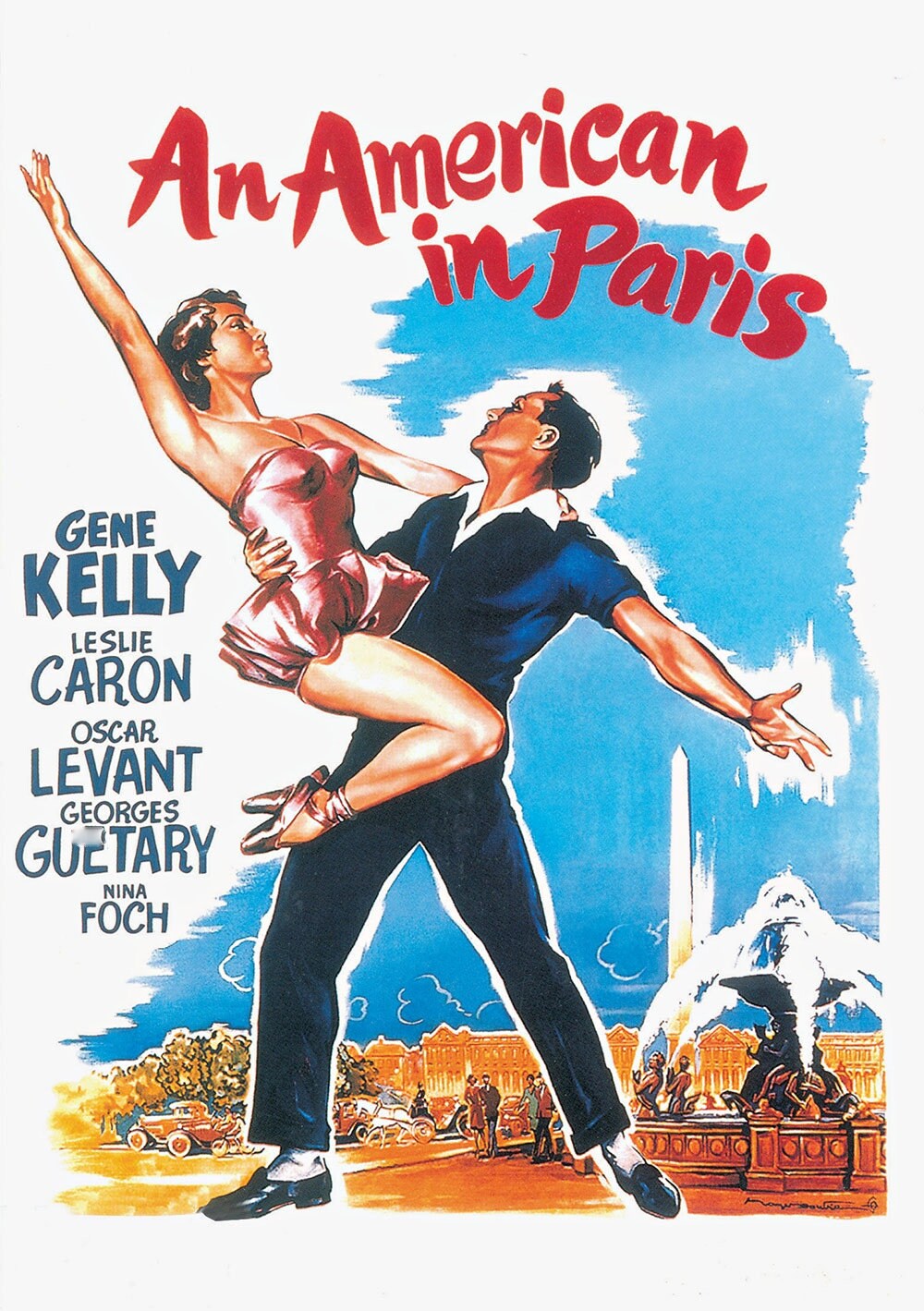 "An American in Paris" was nominated for eight Academy Awards and won six, including Best Picture.

The film climaxed ended with a 17-minute ballet sequence, considered a Gershwin masterpiece.

From the-take.com:

Imagine if a modern filmmaker put a seventeen minute-long dance sequence into a movie. Even if that movie is about dance itself, seventeen minutes would be a long time for a single choreographed sequence without any dialogue or character interruption. It would almost surely be an audience killer.

It wasn't. "An American in Paris" was a huge box office smash.

Here's a clip of the finale music, from the Boston Pops.