POSTING A REASON DAILY UNTIL THE PRIMARY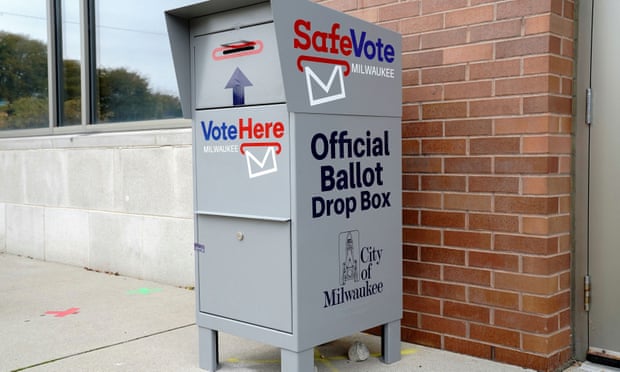 The Wisconsin Supreme Court issued a ruling on Friday that deems unmanned absentee ballot drop boxes illegal under Wisconsin election law.
"An absentee ballot must be returned by mail or the voter must personally deliver it to the municipal clerk at the clerk's office or a designated alternate site," the high court said in its 4-3 decision.
The Federalist noted:
Anyone who suggested anything to contradict the narrative that this was the "most secure election" ever was nuked off of the internet by Big Tech and scolded by corporate media.
The Wisconsin Supreme Court's decision just proves what many of us have known since before Nov. 3, 2020: Our latest presidential election was tainted by some of the most powerful institutions in our nation who meddled, censored, and rigged whatever they could to pave Joe Biden's way to the Oval Office.

Long before the state Supreme Court's Friday ruling Rebecca spoke out against ballot boxes. In August 2021 she said:

Left-leaning activists are finding new ways to bend the rules. No outside groups should handle ballots, enjoy special access, or occupy a privileged position on Election Day. No outside group should be able to buy its way behind closed doors on the pretense of offering "expertise." No absentee ballot should be handled or harvested by a union steward, a block captain, or a community organizer. No improper ballot should be "cured" by anyone besides the voter himself.

UPDATE: Tim Michels now says he supports manned ballot boxes. WRONG!