OH OH!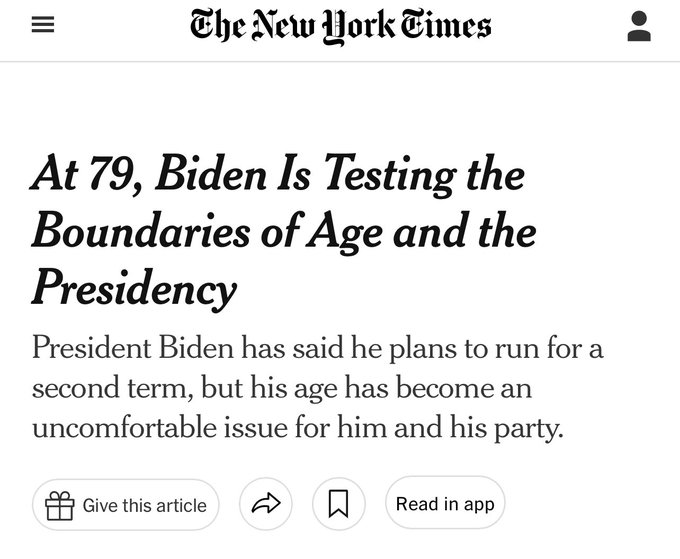 Biden leaves Tuesday night for a four-day swing through the Middle East. The trip was initially tacked onto another journey last month to Europe, until it became clear to Mr. Biden's team that such extended travel might be unnecessarily taxing for a 79-year-old president, or "crazy," as one official put it.
Biden insists he plans to run for a second term, his age has increasingly become an uncomfortable issue for him, his team and his party.
If he mounts another campaign in 2024, Mr. Biden would be asking the country to elect a leader who would be 86 at the end of his tenure, testing the outer boundaries of age and the presidency.
Biden looks older than just a few years ago, a political liability that cannot be solved by traditional White House stratagems like staff shake-ups or new communications plans. His energy level, while impressive for a man of his age, is not what it was, and some aides quietly watch out for him. He often shuffles when he walks, and aides worry he will trip on a wire. He stumbles over words during public events, and they hold their breath to see if he makes it to the end without a gaffe.