THERE ARE THOUSANDS AND THOUSANDS OF FOOD BLOGS, BUT ONLY ONE CULINARY NO-
NO!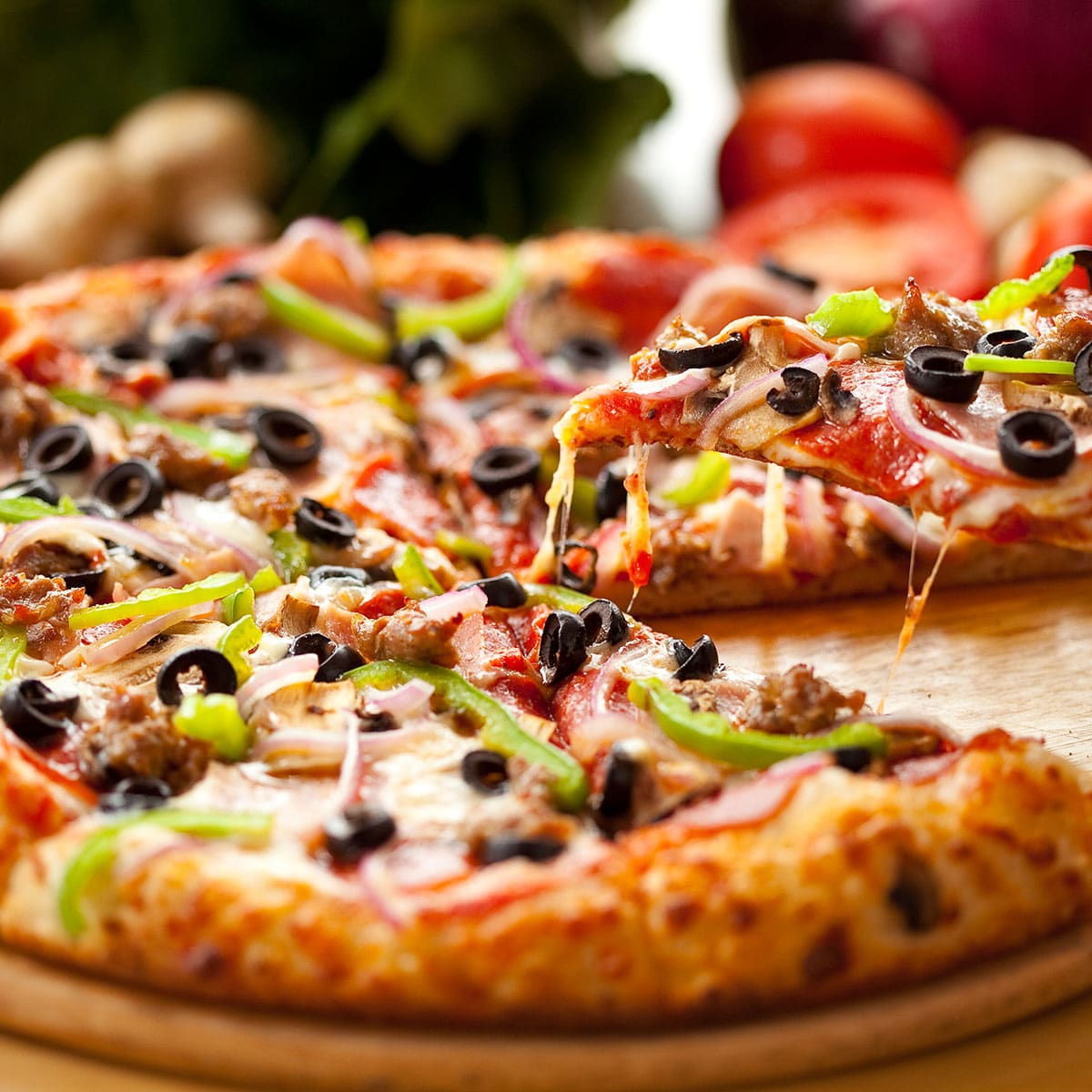 Today is National Pizza Day!

Can pizza ever be a Culinary no-no?

On this special occasion we dig into our vault for an oldie but goodie from September of 2015, Culinary no-no #442, edited to update.
The Milwaukee Journal Sentinel published the results of its 2015 Top Choice Awards, selected by readers.
Note the #1 choice, Doc's Dry Dock in Pewaukee…
Online reviewers rave about their pies.
Also rating high, in Wauwatosa…

In all kinds of weather, the line to get in Balisteri's on a Saturday night goes out the door where folks have to wait to be called. It's worth it.
And located on Milwaukee's lower east side….
I checked out the menus for the three restaurants pictured above and found nothing strange. You can certainly get any of these TOP TEN FAVORITE TOPPINGS according to Foodler:
1. Pepperoni
2. Mushrooms
3. Onions
4. Sausage
5. Bacon
6. Extra cheese
7. Black olives
8. Green peppers
9. Pineapple
10. Spinach
Want out of the ordinary? Here's another listing:
Try as I might, I couldn't verify any great demand for, or a significant increase in places offering this as a pizza topping…
At Avalanche Pizza in Athens, Ohio, they make a Loaded Baked Potato Pie, which their menu describes: Our Savory Bechemel Sauce, a Half Pound of Mozzarella and Provolone, Crisp Broccoli Florets, Crunchy Lean Bacon, topped with Crispy Roasted Potatoes and Lots O' Cheddar Cheese!
John Gutekanst, the owner of Avalanche Pizza wrote in Pizza Today that when it comes to potatoes on pizza, don't laugh.
Yes, this lowly tuber may seem an unlikely companion to pizza. But once your customers experience its broad flavor and textural horizons it can become a real crowd favorite and a real food cost hero in your menu matrix.
Ten years ago, a farmer named Bill Shores convinced me to put his local potatoes and local garlic on my menu. I didn't know what to do with them so I just cut and passed them through my ovens as a chunky topping accompaniment for my ribeye steak. My customers went crazy for them and this got my attention.
As with cheeses, potatoes of different types and shapes can be perfect for certain types of pizzas depending on texture, starch and moisture content (and even skin type).

Potatoes are big business in Wisconsin. So I should have been able to find some destinations where this potato trend has caught on.
There's Roadhouse Pizza in Ripon, WI …
BAKED POTATO PIZZA: potatoes, bacon, shallots, green onions, sour cream, mozzarella & cheddar cheese with white cream sauce.
And in downtown Plymouth, WI,  you can get potatoes on your pie here:
At Deo's , the Loaded Baked Potato: Cheddar Sauce, mozzarella, baked potato, bacon ground beef, onions and a gourmet spice blend, topped with sour cream and chives.


I'm thinking I'd try the steak and potato pizza at the Avalanche and probably like it. But it wouldn't be my first choice.
Can't argue with these…
To view previous Culinary no-no blogs, click here.