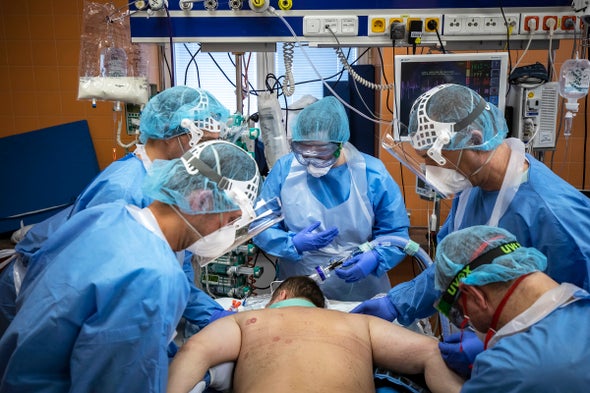 Today's read is from Oliver L. North,  a combat-decorated U.S. Marine, No.1 bestselling author, and founder and CEO of Fidelis Publishing LLC and Fidelis Media LLC. Find out more about him at http://www.olivernorth.com. David Goetsch is a Marine Corps veteran, member of the Florida Veterans Hall of Fame, professor of business, Christian counselor, and author of 77 books. Here's an excerpt:

In our book "We Didn't Fight for Socialism," we warn of the left's overriding goal to control every aspect of our lives. The constitutional freedoms guaranteed all Americans are anathema to leftists. They want to control the government and use the government to control us. Their favorite tactic is fearmongering, creating panic and using it to convince Americans to give up their freedoms for the sake of security.
Rahm Emanuel, the quintessential leftist and chief of staff for President Barack Obama, made no secret of the socialist's nefarious methods when he said: "You never want a serious crisis to go to waste. And what I mean by that is an opportunity to do things that you think you could not do before." The kinds of things Emanuel refers to include convincing naive citizens to surrender control of their lives to the government.
Psychiatrist Mark McDonald, author of "United States of Fear: How America Fell Victim to Mass Delusional Psychosis," makes the following points about the vaccine mandates and the left's ongoing efforts to gain complete control over individual Americans: