Saturday is Elvis' birthday. The King would have been 87.

Let's jump right into this weeks' feature with a twin spin and more to come!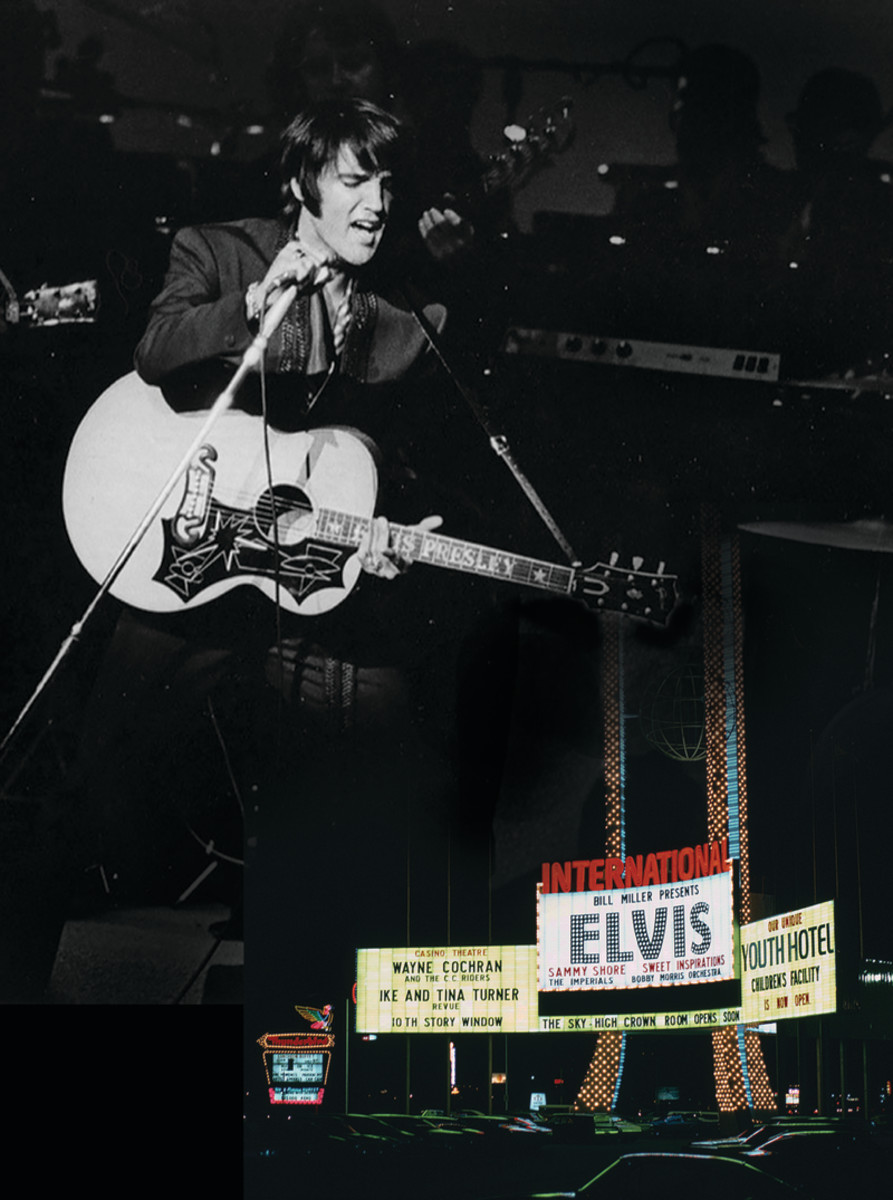 In August of 2019, a full 42 years after Elvis was found dead at his Graceland mansion, Sony released an amazing 11-CD boxed set from his run at the International Hotel in Las Vegas in 1969 including the two tracks you just heard. The 1969 Vegas engagements, 57 sold-out shows, marked Elvis' first return to the live stage in eight years.

"Thanks to an insatiable demand for proven hitmakers, there is a bonanza in the boneyard."
Forbes.com

The 2021 Forbes list of Highest-Paid Dead Celebrities ranks Elvis at #7. The legend amassed $30 million in total earnings last year.

Elvis is the Energizer Bunny of popular music, still generating recordings year after year. That's our theme this week.

Several recent recordings have featured Elvis' original vocals with backing from the Royal Philharmonic Orchestra. 

"The label would have never allowed him to have an orchestra," said Priscilla Presley "And if it was up to [manager] Colonel Parker, he would have had Elvis just singing — no background, no nothing. I think we have given him the freedom here to experiment with all the orchestras he would have loved in the pieces.
Priscilla said these new remixed albums are Elvis a deliberate effort to keep Elvis relevant.

"I'm confused about where the music industry is," she said. "We are losing our labels. Social media has come in, YouTube, iTunes; it's all very confusing. Years ago, you didn't mess with an artist's music. You didn't touch it. You left it alone. But now DJs are blending music, blending artists, blending songs. We have to keep Elvis current."
The Christmas season might have just ended but the frosty season remains, and will be for much too long in my view.

From 2017, the 3rd collaboration between Elvis and the Orchestra…
This album reached #1 in the US…on Billboard's Top Classical Albums.

In 2003, RCA released ELVIIS: 2nd to None, a collection of Elvis songs as the sequel to the previous year's highly successful ELVIS: 30#1 Hits.

The album included Elvis's #1 singles that did not appear on the previous release, including this Paul Oakenfold remix of a single from Elvis' 1969 film "A Change of Habit."

Elvis was still cool. Still hip, 26 years after dying.
The album went to #3 on the Billboard chart. That's the whole shootin' match. Not the Classical chart.

Big boxed CD sets chronicling Elvis' work in an entire decade were produced, the first about the 50's in 1992. Then the 60's in 1993. And "Walk A Mile In My Shoes – The Essential 70's Masters" in 1995.

In concert Elvis put his stamp on Hank Williams and then Joe South.

These are just some examples of Elvis' continuing recording success. There have been compilations, collections, remixes, soundtracks, live shows. Interest in Elvis keeps growing with no end in sight.

Cinedigm's The Elvis Presley Channel debuts on Saturday, his birthday, with archival content, concerts and more. In the fall, Netflix will premiere an animated adult series called 'Agent King,' in which Elvis will explore an alternate history where he faked his own death to fight crime with a secret government spy program.

That's it for this week.

Goodnight.

Sleep well.

Have a great weekend.

From 2016…