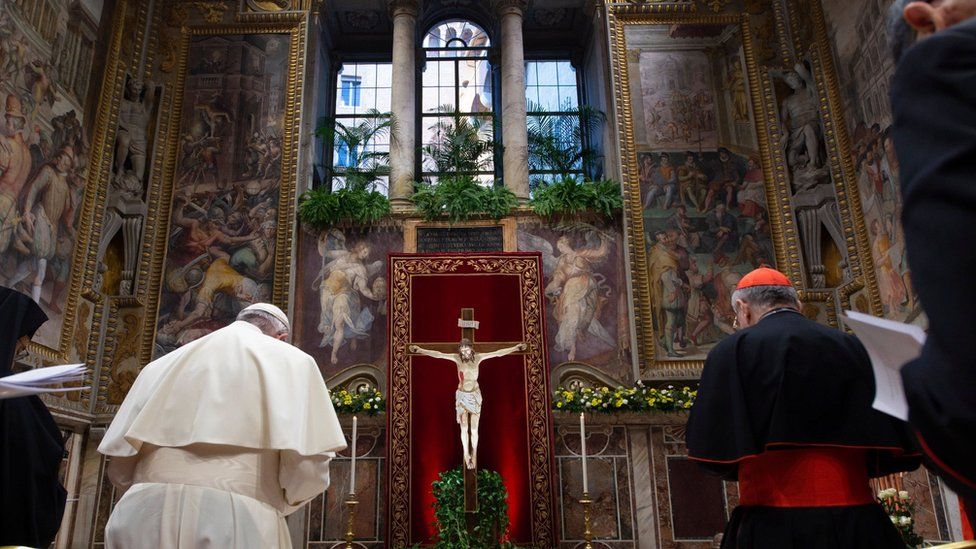 Wisconsin Attorney Josh Kaul continues his witch hunt against Catholic priests hoping to find any and all violations in blatant bigotry targeted at the Catholic Church. He does so with the full aid of the major Catholic bashers like Milwaukee Journal Sentinel, not to mention other news outlets.

Kaul decided back in April (do the math, that's almost seven months ago) that his docket wasn't full enough, so he brazenly announced an investigation. Recently he told his wholly-owned subsidiary, the Journal Sentinel that "Kaul said the investigation focuses on clergy and faith leaders because more than 170 priests in Wisconsin have been credibly accused of sexual misconduct. Kaul said there is no planned end for the investigation or to take down the clergy abuse hotline the department established. As long as the department keeps receiving reports, it will continue to investigate and work with law enforcement across the state. The Milwaukee Archdiocese has taken the firmest stance against the investigation, calling it 'anti-Catholic bigotry' and refusing to allow investigators to see its records."

Apparently election reform not to mention other issues aren't on his radar.

As a devout Catholic I am outraged against clergy who committed sexual abuse. Even said so on TV. But what Kaul is engaged in is blatant discrimination and prejudice against Catholicism.

One might jump to the conclusion that predatory Catholic priests everywhere are pouncing on innocent, unsuspecting kids. Let's bring in Catholic League President Bill Donohue:
The 2020 Annual Report on clergy sexual abuse has just been released. It is published by the National Review Board for the Protection of Children and Youth Protection of the United States Conference of Catholic Bishops. The data were collected by StoneBridge Business Partners.
During the period July 1, 2019 – June 30, 2020, there were 22 current allegations involving minors. Given that there are approximately 50,000 members of the clergy (49,926), and the number of substantiated charges are 6, this means that 99.9% of the clergy did not have a substantiated accusation made against him in the last year we have data.