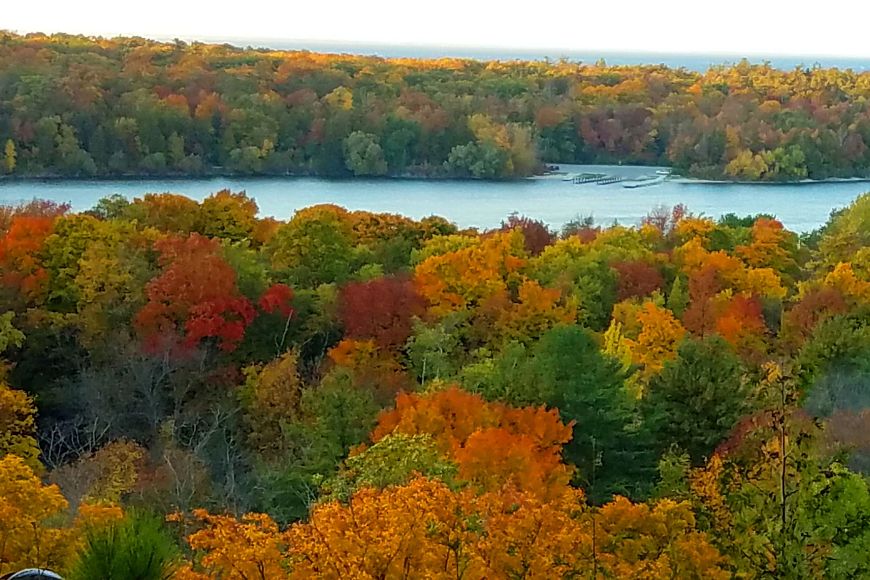 Peak fall color has arrived and in many parts of northern Wisconsin has gone.

For much of southern Wisconsin, most vibrant fall colors don't typically show up until around the third week of October.  That means now.

Still time to witness the beauty of fall. You could take a nice stroll, or do a drive-by.

But this is the best way to take it all in.