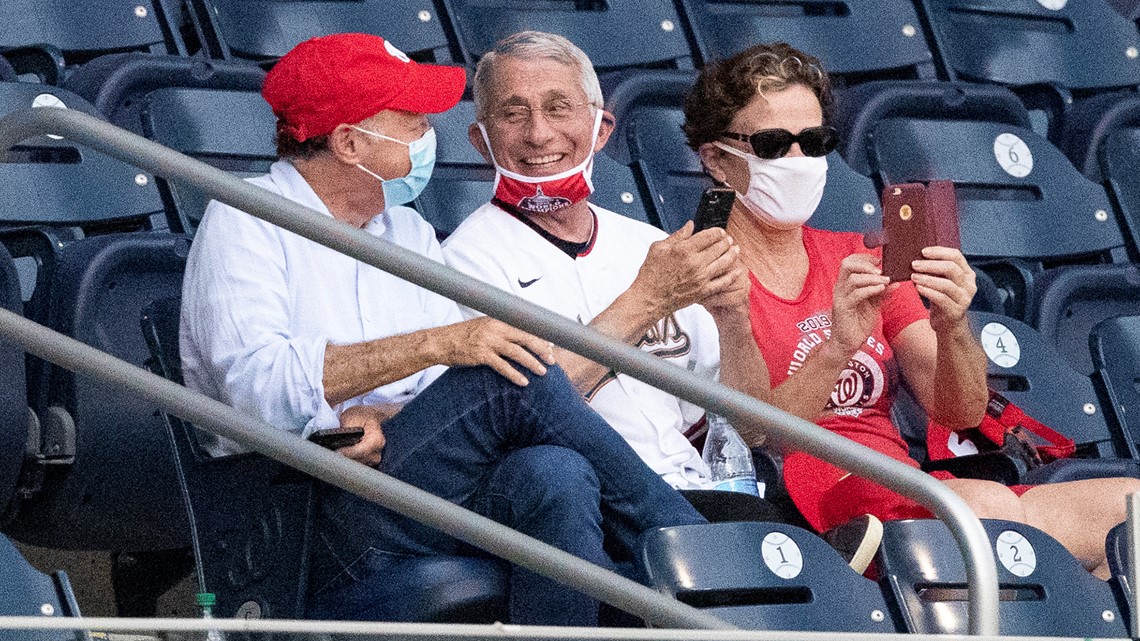 COVID tyrants like Franklin's medical advisory team, District Administrator Judy Mueller, and most, if not all members of the Franklin school board worship at the altar of liar and flip-flopper Anthony Fauci.

So they preach that we need to don masks. Oh, and we might want to stay away from outdoor events, like football games, because we'd put ourselves and/or others at risk. What do these pontificators do? They attend large outdoor events, sans masks.

Last month on CNN Fauci was asked about football games: "But when you look at crowds like that, do you approve of that? Or is that just not smart?"

Fauci responded, "No, I don't think it's smart. I think when you're dealing particularly — you know, outdoors is always better than indoors, but even when you have such a congregant setting of people close together, first, you should be vaccinated. And when you do have congregant settings, particularly indoors, you should be wearing a mask."

How dangerous are these football games? NBC News recently checked it out.
University of Florida epidemiologist Cindy Prins, Ph.D., who tracks coronavirus trends nationwide, was interviewed for the NBC report.

She was also interviewed for a University of Florida news release.

"I'm not seeing a lot of COVID ramifications," she said. "When we see these full stadiums, it makes people feel nervous because we've been avoiding crowds for such a long time. But some of these outdoor events really are not the super spreader events that people have worried they're going to be."

Why aren't cases spiking after football weekends?
"There are a lot of factors. One is that people are outdoors, and we know now that being outside comes with a much lower risk of transmission. I would also say that when you are seated in a stadium, the people who are the riskiest are the ones that are immediately around you — they may be the people that you came with. They're the people on either side of you, maybe the folks in front of or in back of you, but it's really a limited area. Another factor, especially in Florida: We're still in pretty high heat and humidity, and COVID doesn't linger as long in that heavy air."
Could that change for cooler, drier games?
"It's possible. We don't know to what extent the humidity cuts down on real person-to-person transmission. But even though I think the humidity may be helping, it doesn't necessarily mean that colder, drier weather is going to make people get COVID at these games."
Once again, the so-called 'experts' are debunked. They need to let people make their own choices (like Golden and school board member Sepersky did at that football game) and live their lives.