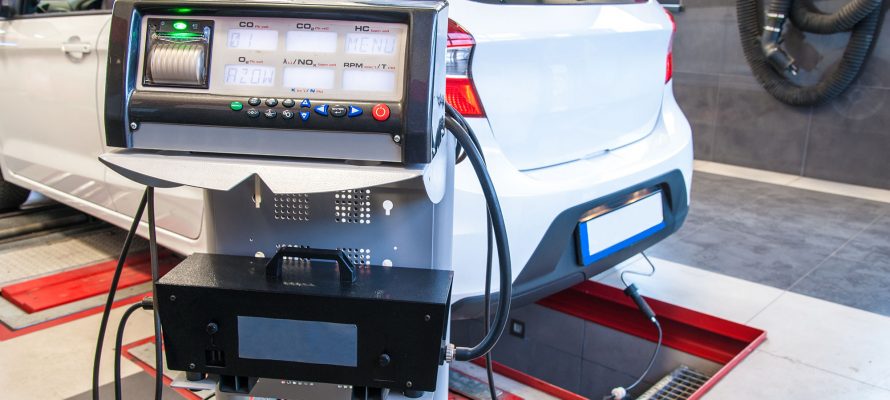 Why? Because we simply don't need it any longer.

Federal law requires that the emission control systems on 1995 and newer model year vehicles be warranted for a minimum of two years or 24,000 miles in Wisconsin.
Vehicles customarily kept in one of these seven southeastern Wisconsin counties require an emissions test: Kenosha, Milwaukee, Ozaukee, Racine, Sheboygan, Washington and Waukesha.
The WI Dept. of Natural Resurces (DNR) on Tuesday announced the newly released 2021 Wisconsin Air Quality Trends report shows Wisconsin's air quality continues to improve, building on a nearly 20-year trend. According to the annual report, concentrations of monitored pollutants are decreasing throughout the state, and a majority of the state is meeting all federal air quality standards.
This year's report includes official state monitoring data through 2020 for air pollutants regulated under the federal Clean Air Act, including ground-level ozone, particle pollution, sulfur dioxide, nitrogen dioxide and carbon monoxide.
"Based on extensive health studies, the Environmental Protection Agency (EPA) establishes specific air quality standards for each pollutant," said Katie Praedel, DNR Air Monitoring Section Chief. "The DNR's job is to measure pollutants around the state to determine if concentrations are below the health-based federal standards."
The most recent data shows statewide reductions in ozone values, including along Wisconsin's Lake Michigan shoreline, an area historically impacted by elevated ozone concentrations. While nine Lake Michigan shoreline counties are not currently meeting national standards, the region has seen a 25% average reduction in ozone concentrations since 2001.
Wisconsin has also seen dramatic reductions from industrial sources of air pollutants. Since 2002, industrial source emissions of volatile organic compounds (VOCs) have dropped 39%. VOCs react in the air to form ozone, so this decline in emissions is very important to meeting state ozone goals. Emissions of sulfur dioxide have decreased 92%.

We longer need the emission tests. Our air is cleaner than ever and we meet all standards.

Is the testing program one big racket?

The Milwaukee Journal Sentinel reported in July 2012:

Just two weeks into the shift of Wisconsin emissions testing to 198 repair shops and dealerships, the number of failing vehicles is already higher than normal.

For the past two years, an average of 6% to 7% of vehicles failed their tests at the nine centralized stations in southeastern Wisconsin, according to state data. But the average fail rate has increased to 9% since the test sites shifted to private businesses on July 2, according to a Journal Sentinel analysis of the 18,600 tests conducted through July 18.

Eight of the new testing locations had a fail rate of 20% or more.

State officials say there is no cause for concern because technicians can't tamper with test results. Technicians say facilities in some geographic locations are bound to have higher fail rates because they receive a larger proportion of cars in bad condition.

Meanwhile, some drivers are complaining that the new test facilities are trying to sell them overpriced repairs they don't need. They say unlike the old facilities – which only conducted emissions tests and did not offer other services – the newly designated facilities have an incentive to sell drivers other services to make up for the mere $2 they make from the state for conducting each test.

If you agree with me that the emissions testing program needs to go I urge you contact your state Senator and state Representative and request they work with federal officials to finally end this.

BTW, when I was working at WUWM Milwaukee Public Radio many years ago, I covered the opening day of the program at a Milwaukee site. Big press event. The very first auto to go through the test was a state vehicle driven by the WI Dept. of Transportation Secretary. It failed.