THIS WEEKLY BLOG POSTED EVERY MONDAY PROMOTES A CULTURE OF LIFE
Don't miss our heartwarming closing story every week!

The latest Monday update from Pro-life Wisconsin.

The latest from WI Right To Life.

From American Life League: Pro-Life This Week – October 1, 2021.

The Texas Heartbeat Act Is Saving 100 Babies' Lives Every Single Day.
GOP Sen. Susan Collins: Texas Abortion Law is 'Inhumane and Unconstitutional.'
Students for Life Counter Protesters at Women's March Face Violence and Assault.
Democrats Really Love Abortion.
A mother asks why Google is killing ads for proven treatments that reverse abortion pills — and saved her son's life.

AND FINALLY, LOVIN' LIFE…
Young Mom in Menopause With No Chance of Pregnancy Gives Birth to Baby: 'Miracles Do Happen'
By Louise Bevan, the Epoch Times
September 29, 2021 Updated: September 30, 2021
A young mom of two who went into premature menopause at 28 thought her dreams of having a third child were crushed. However, she was in complete disbelief a year later when her pregnancy test came out positive—the news seemed unreal.
She went on to deliver a beautiful baby girl, but the journey didn't end there: she suffered a hemorrhage, losing two liters of blood and almost her life.
Jade Pankhurst, 31, lives with her husband, Gary Pankhurst, 40, in the English town of Cheshunt in Hertfordshire. Together, they parent Jade's two sons from a prior relationship: Aaron, 12, and Kaiden, 9. Their baby girl, Mireya, meaning "miracle" in Spanish, is 5 months old.
Talking to The Epoch Times, the proud mom said that not a day goes by that her family doesn't count their blessings.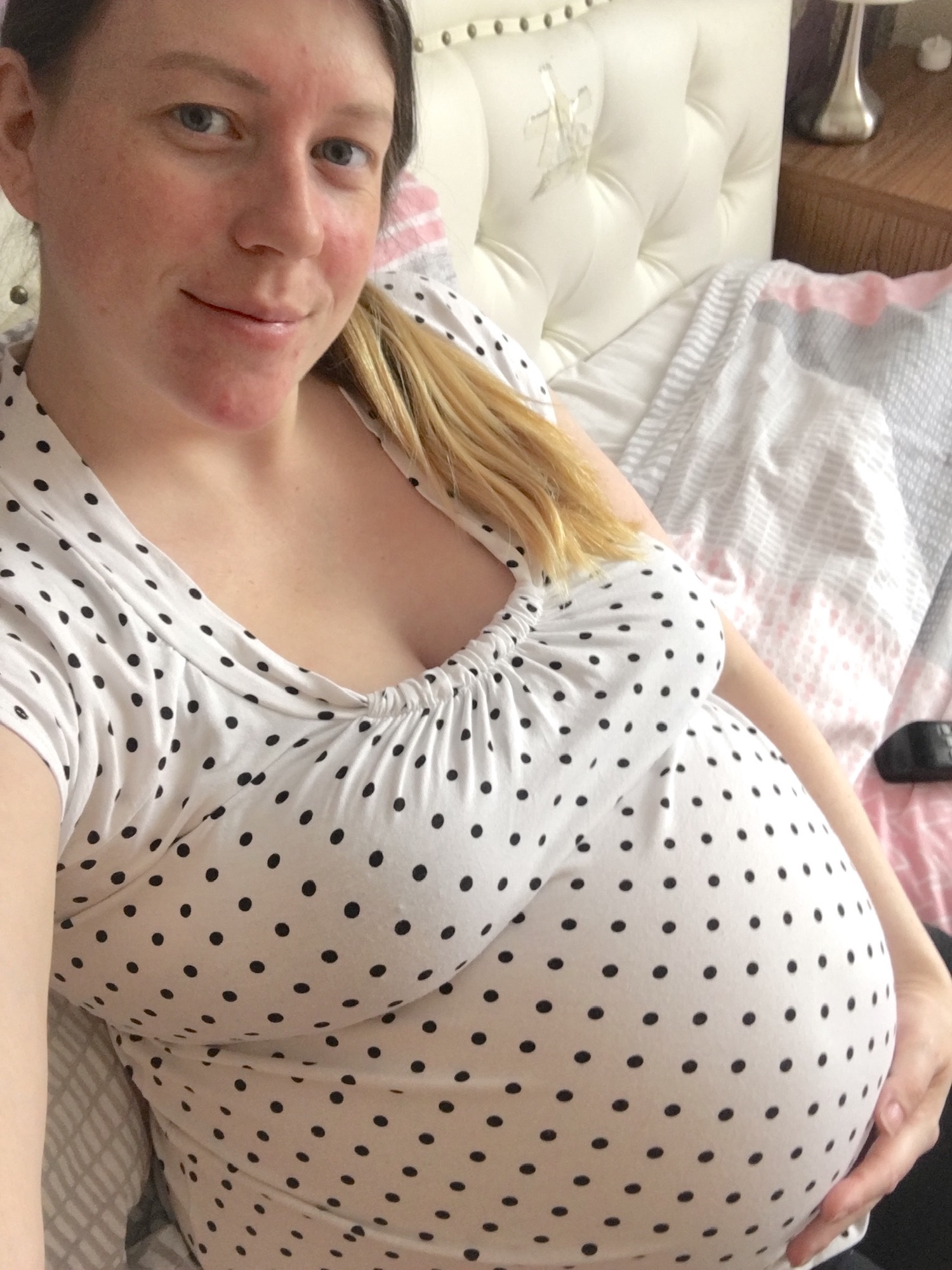 Jade Pankhurst during her pregnancy. (Courtesy of Jade Pankhurst)
"I was diagnosed with premature menopause in June 2019," Jade said. "I was in a state of denial when the doctor told me."
Jade was devastated for Gary, as he had no children of his own. "I felt like I'd let him down," she said.
After almost a year of hormone replacement therapy (HRT), Jade started feeling ill, nauseous, and so tired that she took to sleeping during the day. Perplexed, she took a pregnancy test. The result was positive.
"I had to look twice; I didn't believe it," she recalled. "I wondered if the HRT had somehow caused a false positive. I rang my mum and sister first. They were so happy for me and my husband, and said straight away the baby is a 'miracle.'"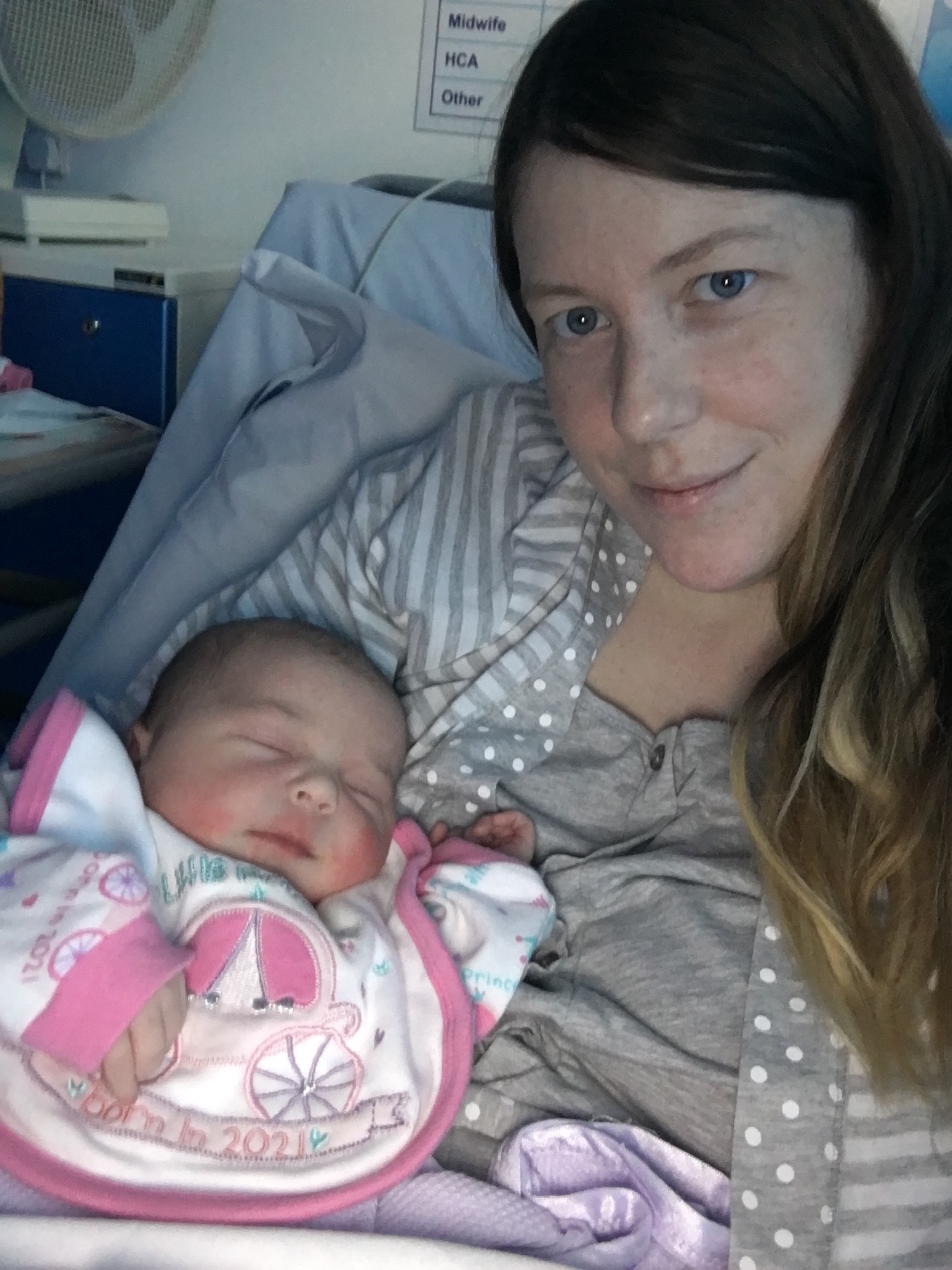 Jade Pankhurst with Mireya, her miracle baby daughter. (Courtesy of Jade Pankhurst)

Unable to wait, Jade called Gary on his way home from work; and he couldn't believe it either, she said. The pair was ecstatic.
Upon finding out they were expecting a girl, Jade was determined to find a special name. "We were looking at unique names that had the meaning 'miracle,' without it being too obvious," she said.
It was her mother who stumbled across Mireya, and it stuck.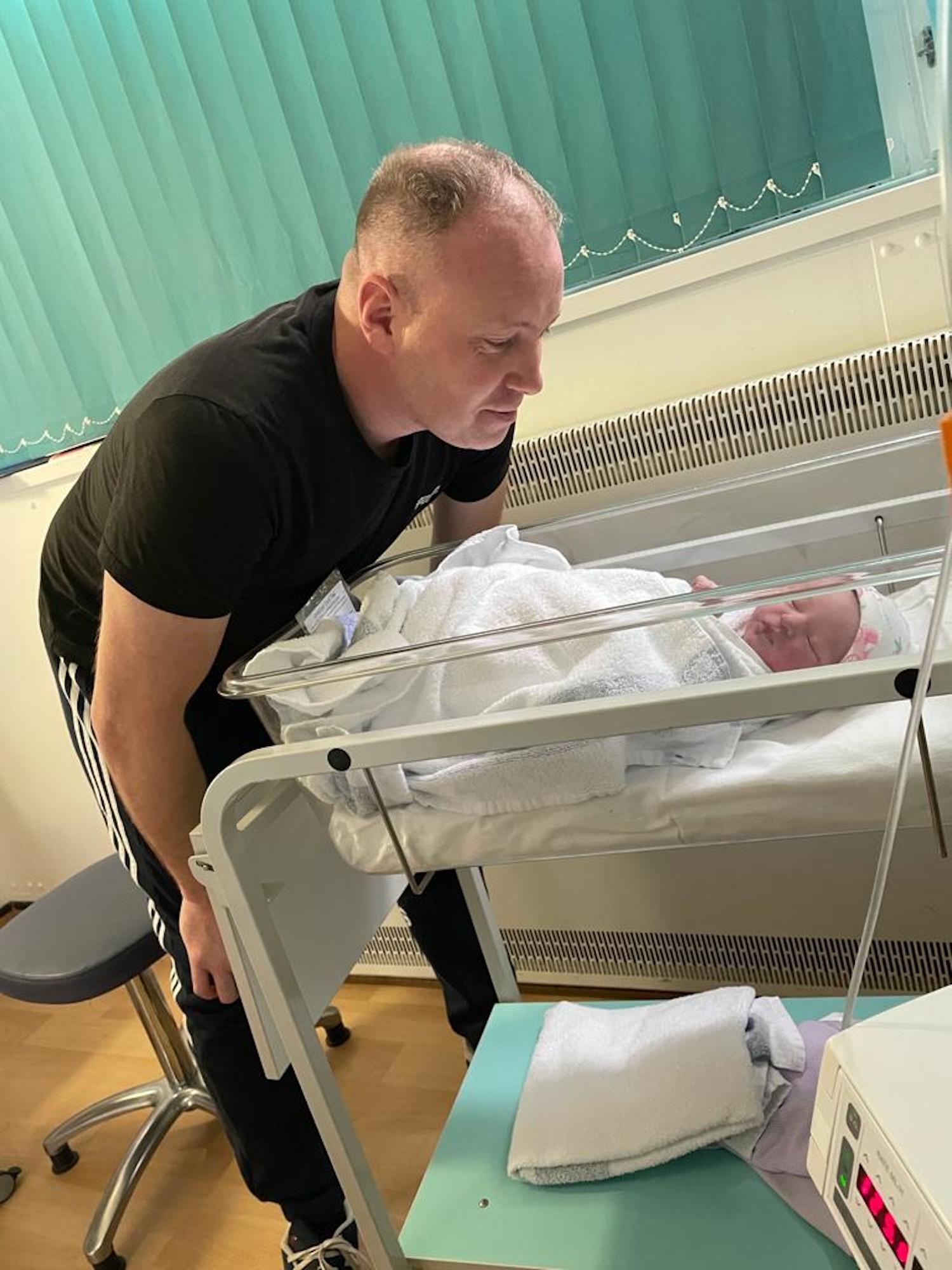 Gary Pankhurst with his baby daughter, Mireya. (Courtesy of Jade Pankhurst)

Mireya was born in April. However, Jade and Gary's joy was quickly overshadowed by panic when Jade hemorrhaged after giving birth. She lost 0.7 liters of blood, but after an internal examination, doctors reassured her that the entire placenta had been delivered.
Jade's blood loss was controlled by medication. But hours later, she suffered a second hemorrhage, collapsed, and had a mini seizure. After examining Jade again, doctors found two placental lobes and several blood clots inside her uterus.
At crisis point, Jade's blood pressure was so low it was unreadable. She suffered hypovolemic shock and her organs started shutting down.
"I had lost approximately 2 liters of blood in total," Jade said. "I required an emergency manual operation in the labor room, which I was fully aware of, and ended up needing a blood transfusion. I was lucky to still be alive!"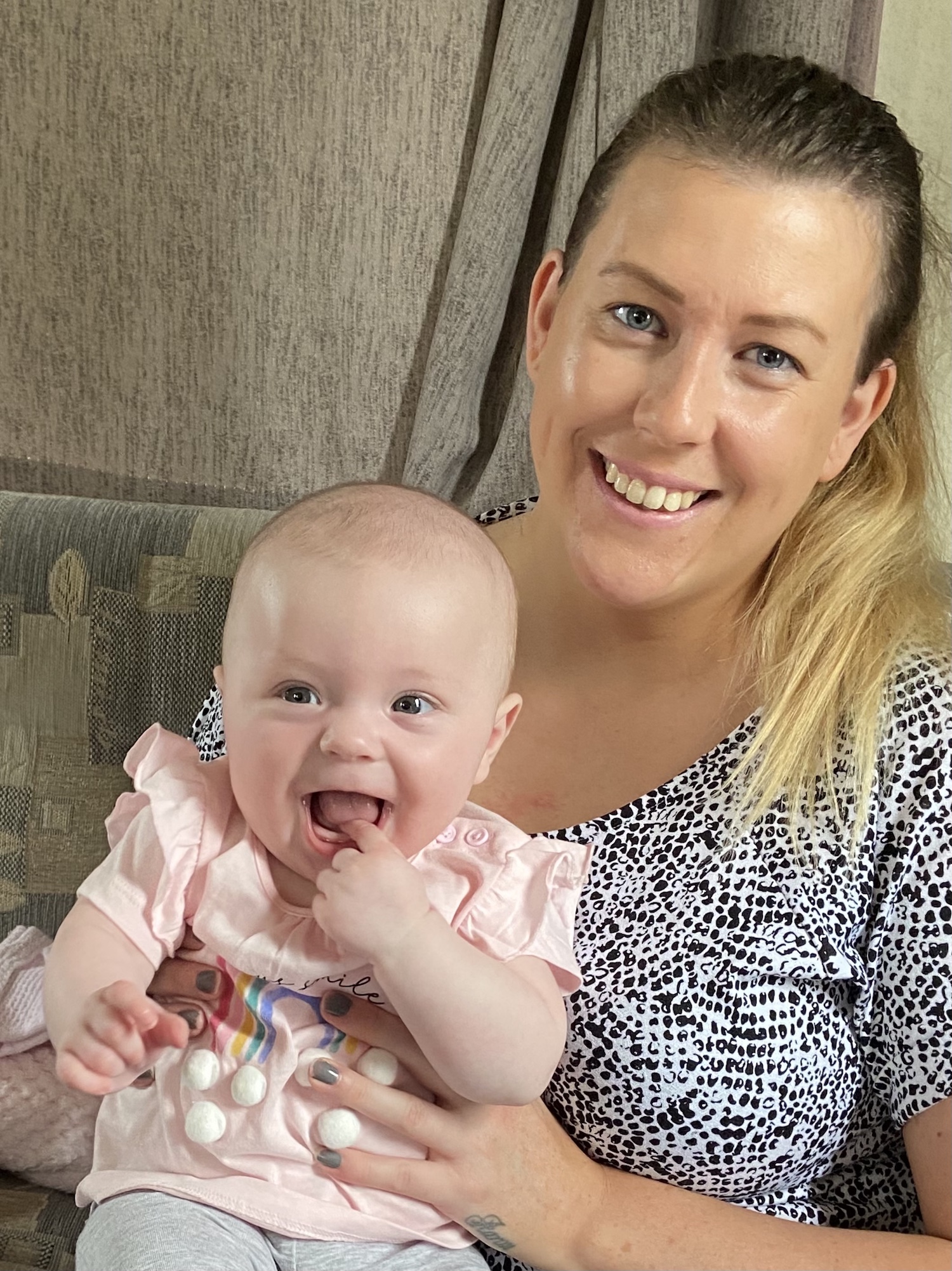 (Courtesy of Jade Pankhurst)

After spending two nights in the hospital, Jade was discharged. She self-administered injections for 10 days to prevent blood clots and took a 3-month course of iron tablets for low hemoglobin, but Jade was out of danger.
Reflecting on her journey, Jade claimed she feels "truly blessed" to have her baby and be able to regale their story to others.
"It's been an emotional roller coaster," she said. "From having to accept the fact I couldn't have any more children, which was heartbreaking for us, and then finding out I was pregnant. The events that happened after the birth were also very traumatizing for us all as a family.
"The feelings I felt on that drive home from the hospital with Mireya, I will never forget!" she said. "I truly felt blessed, and that someone was watching over us that day."
Mireya has bonded beautifully with her parents and her proud, protective brothers, who help their mom every day.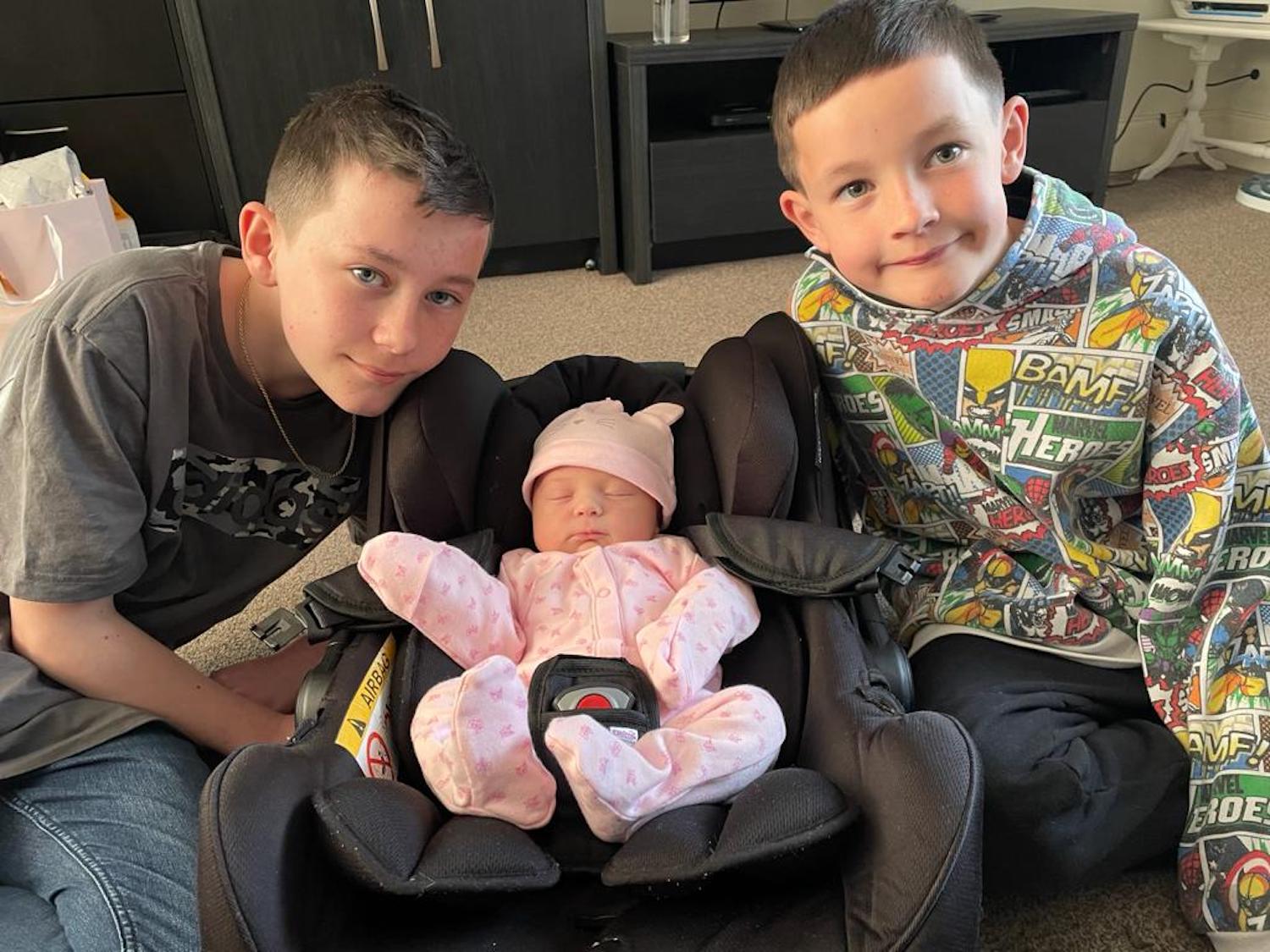 L–R: Aaron North, 12, baby Mireya, and Kaiden North, 9. (Courtesy of Jade Pankhurst)

The bond between Mireya and Jade is truly unbreakable. "Part of me thinks that this is because she knows all the struggles we've been through," Jade said. "Being blessed with a baby is something not every woman gets to experience, and for that matter, I'll never take her for granted."
Weeks away from starting a nursing degree when she fell pregnant with Mireya, Jade is now loving life as a stay-at-home mom in close proximity to family in Cheshunt.
"My family always said to me, 'Don't give up hope on having another baby,'" Jade said. "I always had it in my mind that maybe I would have another baby when the time was right, and focused on my career instead. I never gave up hope. "It may feel difficult to accept circumstances that are out of our control, which is perhaps why sometimes we should leave the door open. Sometimes having faith in the unknown can catch us by surprise, and shows us that miracles do happen!"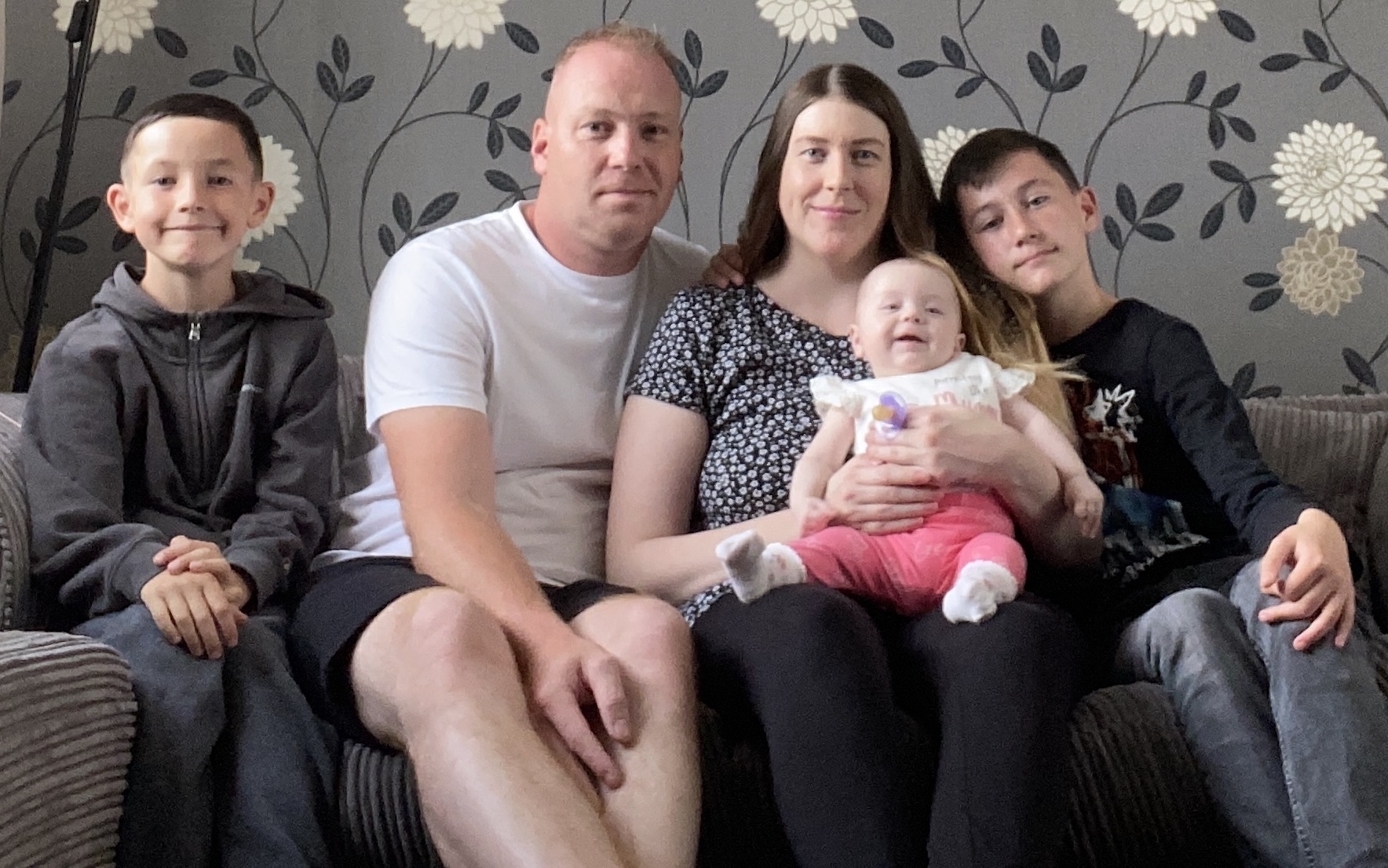 Gary and Jade with their children. (Courtesy of Jade Pankhurst)
Thanks for reading!