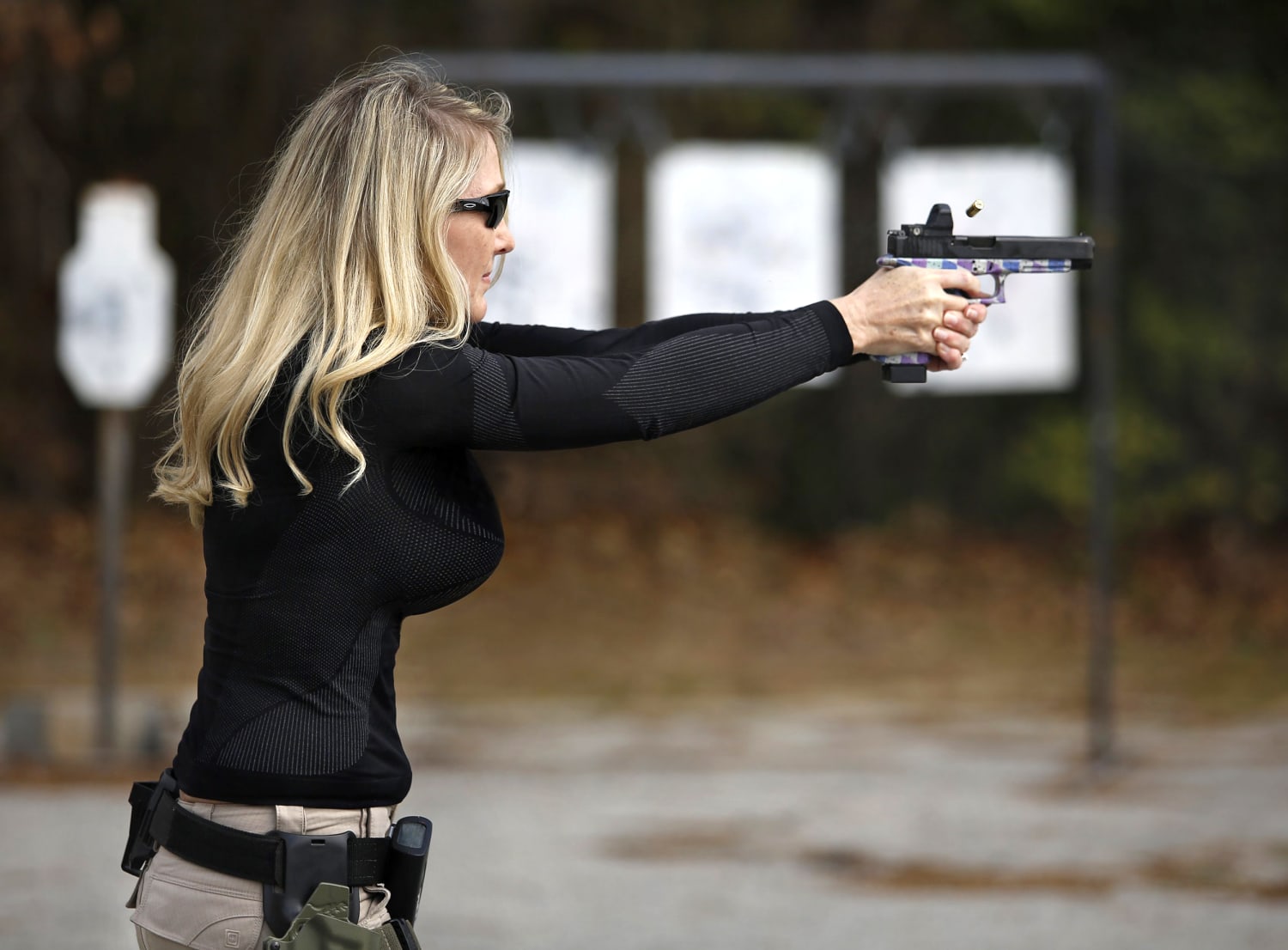 Glenda Craddock trains at the family farm outside for a shooting competition in Franklin, Virginia on Feb. 28, 2019. Photo: Stephen M. Katz / The Virginian-Pilot via AP file

A new report from the 2021 National Firearms Survey indicates that for the first time, women are purchasing guns at a rate similar to men.
Women account for nearly half of those purchases — far above the 10-20% of gun owners they usually represent.

The study, conducted by researchers from Harvard T.H. Chan School of Public Health and Northeastern University, found that about 3.5 million women and 4 million men became first-time gun owners between January 2019 and April 2021.

The #MeToo movement, civil unrest following the killing of George Floyd last year, threats of defunded police departments, and the coronavirus pandemic as reasons for their decisions to purchase a firearm. 19,000 women were surveyed.
Female gun owners is not a new phenomenon. It's been going on for awhile. This is a continuation of a trend. Good for them.
From CBS News: