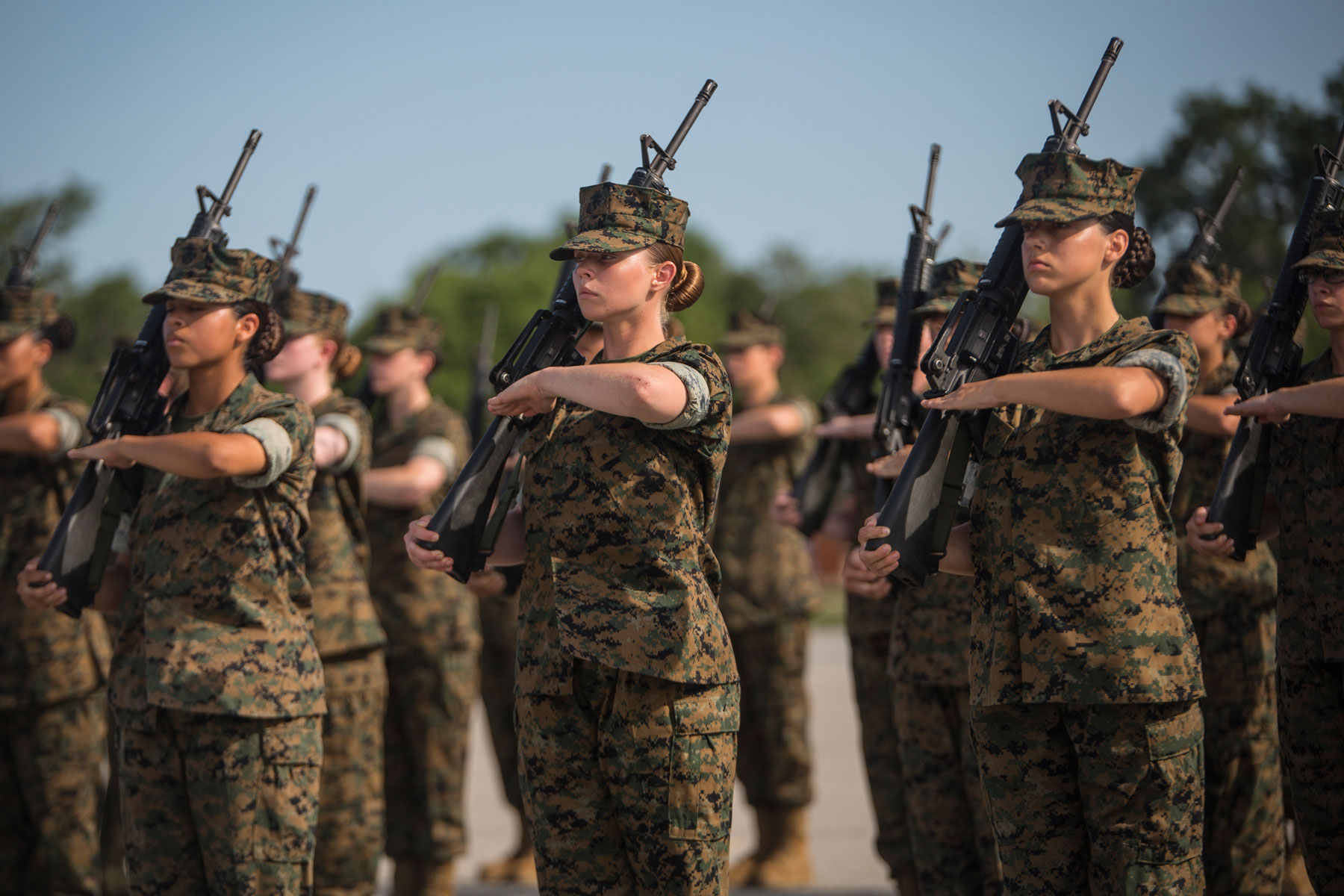 The NY Times reported last year and again this past June:

Under a new recommendation to Congress by a national commission, all Americans ages 18 to 25 — not just young men as currently required — would have to register with the government in case of a military draft.
The recommendation represents the final stage in a divisive debate that has been simmering for decades: Should the United States have a military draft, and should it include women?
"The biggest piece of opposition was, we are not going to draft our mother and daughters, our sisters and aunts to fight in hand-to-hand combat," said Dr. Joseph Heck, chairman of the commission, which held dozens of public meetings and considered more than 4,000 public comments.
But as women have increasingly taken on a larger presence in military life and culture — making up about 17 percent of active-duty troops — commissioners concluded that expanding the registration process to include all Americans in the event of a draft was a "necessary and fair step."
"Women bring a whole host of different perspectives, different experiences," said Debra Wada, a former assistant secretary for the Army who served on the commission.

"If the threat is to our very existence," she said, "wouldn't you want women as part of that group"Women have proven themselves since 9/11 as pilots, medics, military police, engineers, and as part of the special operations and intelligence communities," said Phillip Carter, a former Army officer and veteran of the Iraq war who is now a scholar at the RAND Corporation. "If America resorts to a draft to mobilize for war again, the experience of the past 18 years shows that the nation can and should rely on women to fight too."

Emmy Griffin of the Patriot Post has an opposing view. Here's a brief excerpt from her column:

If we ignore the fact that women are generally weaker physically than men — and this is a biological fact — then drafting our girls is akin to a death sentence. Their chances of survival on the battlefield are much lower as a result.

Read Griffin's entire column here.