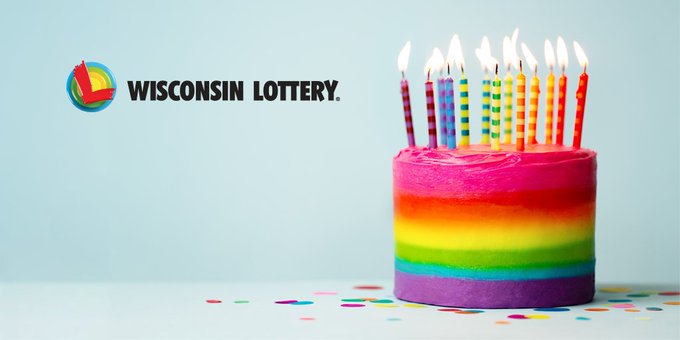 The Wisconsin Lottery is celebrating its 33rd birthday today.
The Lottery began operations in September 1988 after Wisconsin voters adopted a constitutional amendment in 1987 that allowed the Legislature to create a state lottery with net proceeds to be distributed for property tax relief.

In April of 1987 WI voters decided on the amendment that read:
"Shall section 24 of article IV of the constitution be revised, and shall an additional provision be created in that section, to permit the creation of a lottery to be operated by the state as provided by law, prohibiting the use of public funds or lottery revenues for promotional advertising of the Wisconsin state lottery, requiring any advertising of the state lottery to indicate the odds of a specific lottery ticket to be selected as the winning ticket for each prize amount offered, and requiring that the net proceeds of the lottery must be used for property tax relief as provided by law?"

I voted yes.

The final tally:

Yes: 739,181 (65.35%)

No: 391,942 (34.65%)
Prior to the statewide vote, when I worked in the 1980's as News Director for WUWM Milwaukee Public Radio, I hosted an occasional live call-in talk radio program called "Legislative Focus." A state lawmaker from the SE WI area would join me in studio and be interviewed and also take listener questions/comments, about 7:00 pm after the station broadcast NPR's "All Things Considered."

These were the 80's, public radio and not commercial radio, so the tone of the talk discussion was far different than today. On the lottery issue my guest one program was then-state Representative John Merkt (R-Mequon), a mild-mannered diminutive fellow who had a complete disdain for gambling. I, on other hand, loved the lottery idea. But in 1980's public radio, I, at the time, an unbiased news guy, was forced to play it straight since I knew the station since I was handcuffed and not allowed to express an opinion. Not only that, I had a general manager who would surely criticize my every move the next morning (You think I'm joking? He fired me in August of 1989).

How did I fulfill my role as objective newsman but still get across there was another view besides that of Merkt? I asked him tough questions.

Despite our friendly on-air back and forth Merkt and I maintained a great relationship. To my sorrow Merkt a few years later developed serious health problems and left office. But not before authoring Wisconsin's Len Bias Law that allows drug dealers to be charged with reckless homicide in connection to overdose deaths of people they provided drugs to.

Merkt died in 2009 after a battle with lupus and heart disease. He was 62.

ironically I worked many years for a dear friend, retired state Senator Mary Lazich who strongly opposed state-sanctioned gambling. I wound up assisting her in promoting anti-gambling messages, focusing primarily on the Wisconsin Council on Problem Gambling's 24-hour helpline.

FINAL NOTE:

Since launching in 1988, WI lottery game revenues have provided over $4.8 Billion in funding for property tax credits.