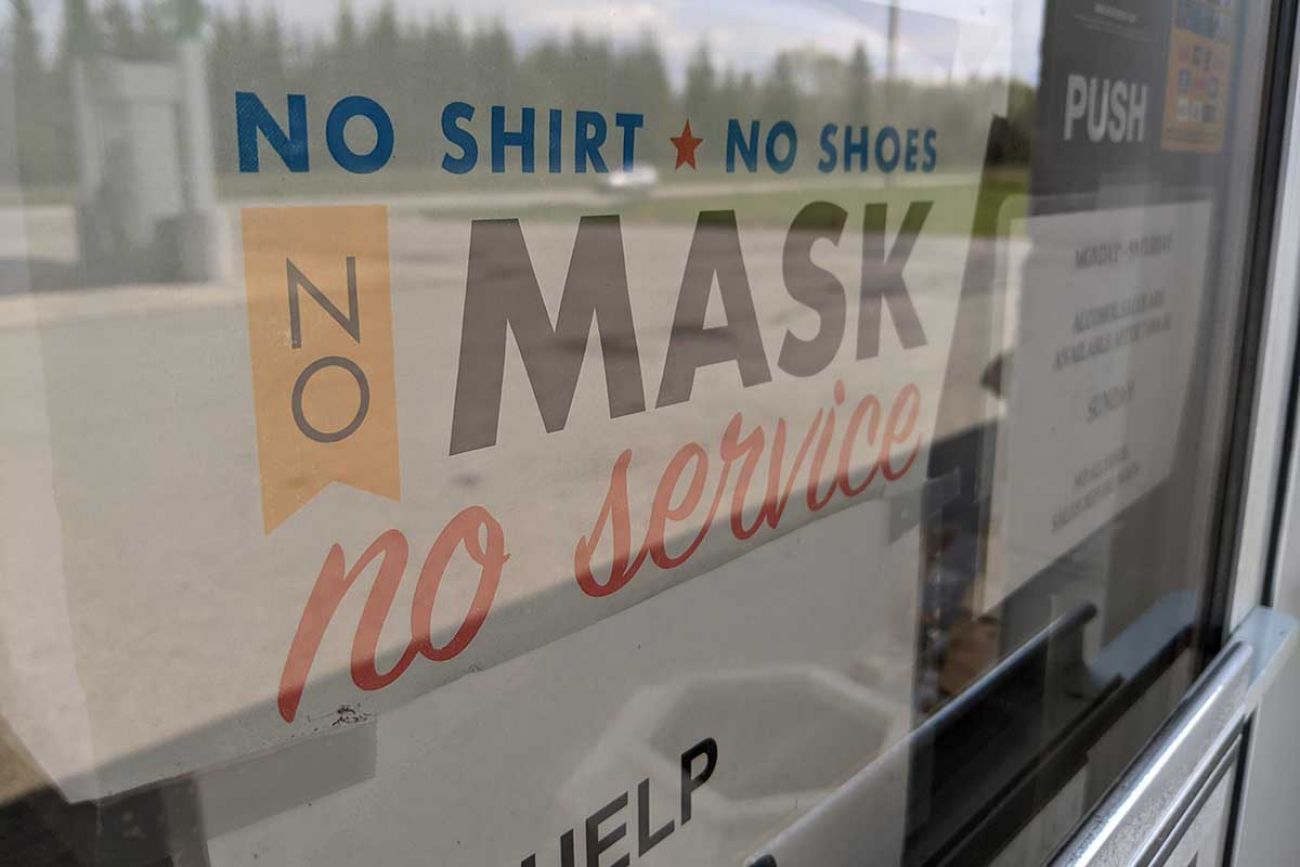 Prior to a recent Franklin School Board meeting where a small majority of members voted NOT to make masks optional in the school district, a citizen comment period was conducted. The overwhelming consensus among taxpaying parents was masks should be optional.

One of the speakers opting to continue to muzzle our children needlessly has taken center court on a hateful Leftist Franklin page. He's developed and rightfully so a reputation as being an arrogant, pompous, know-it-all jerk.

During his testimony he accused mask optional supporters of sending the school board useless arguments. A letter to the editor to a scientific journal is not evidence he whined. He had the audacity to conclude by offering his knowledge to the board at any time if they wanted to be enlightened on COVID-19.

With that he walked back to his seat to a minute smattering of applause, and in a classless move whipped the middle finger to dissenters, in front of numerous children I might add. A-1 you know what.

I've got news for him. Mask optional proponents have supplied school board members and the district administrator with ample legitimate studies and research substantiating their position. They've never resorted to accosting fellow residents in public like the aforementioned public speaker.

I challenge him to read this entire post from justfacts.com. There's a lot here, slightly more than 20,000 words that completely obliterate any claim that masks are effective. Here's a short sampling:
Dozens of scientific journals have published consistent data that establish these facts:
Covid-19 is mainly spread by microscopic aerosols generated by breathing, talking, sneezing, and coughing. The vast bulk of these infectious aerosols easily penetrate common masks because 90% of the aerosols are less than 1/17th the size of pores in the finest surgical masks, and less than 1/80th the size of pores in the finest cloth masks.
Aerosols are light enough to stay airborne for minutes or hours, and hence, they also travel freely through gaps around the edges of cloth and surgical masks.
Governments enacted mask mandates based on the false assumption that C-19 is mainly transmitted by large droplets generated by coughing, sneezing, and spittle. These droplets are bigger than the pore sizes of most masks and only remain airborne for a few seconds after they are emitted.
The CDC and WHO quietly admitted in the spring of 2021 that aerosols pose a major threat of transmission but have still not adequately updated their guidelines to reflect this reality. This has allowed countless preventable deaths to continue.
Randomized controlled trials—which are the "gold standard" for clinical research—have repeatedly measured the effects of masks on preventing the spread of contagious respiratory diseases. These trials have found inconsistent benefits from N95 masks in healthcare settings and no statistically significant benefits from any type of mask in community settings.
The only randomized controlled trial that evaluated cloth masks found that mandating them causes significant disease transmission in high-risk healthcare settings.
Observational studies—which are a weaker form of evidence than randomized controlled trials—find that masking schoolchildren provides negligible or no benefits.
Lab studies—which are the weakest form of clinical evidence—don't support the notion that surgical or cloth masks reduce the transmission of Covid-19.
Because humans create carbon dioxide as they breathe, the CO2 concentration of the air they exhale is about 100 times higher than in fresh air. Masks restrict airflow and thus cause the wearers to rebreathe some of the air they exhale.
I'd say this amounts to a helluva lot more than a letter to the editor and deserves respect from anyone with a modicum of common sense, not a middle finger.

Too late to save our Franklin children, but a fantastic resource.